Renault has unveiled an all-electric version of its mid-sized Trafic van at the IAA Transportation show in Hannover. It's set to join the EV versions of the small Kangoo and full-sized Master in Renault's van line-up.
As Renault bases the Trafic E-Tech Electric on the diesel-powered Trafic, the dimensions and load space are essentially unchanged, with a length of five or 5.48 metres and a height of two or 2.49 metres, depending on the model chosen. Load volume still ranges from 5.8m³ to 8.9m³, while the extended L2 model with its load-through bulkhead can still accommodate items of up to 4.15m in length.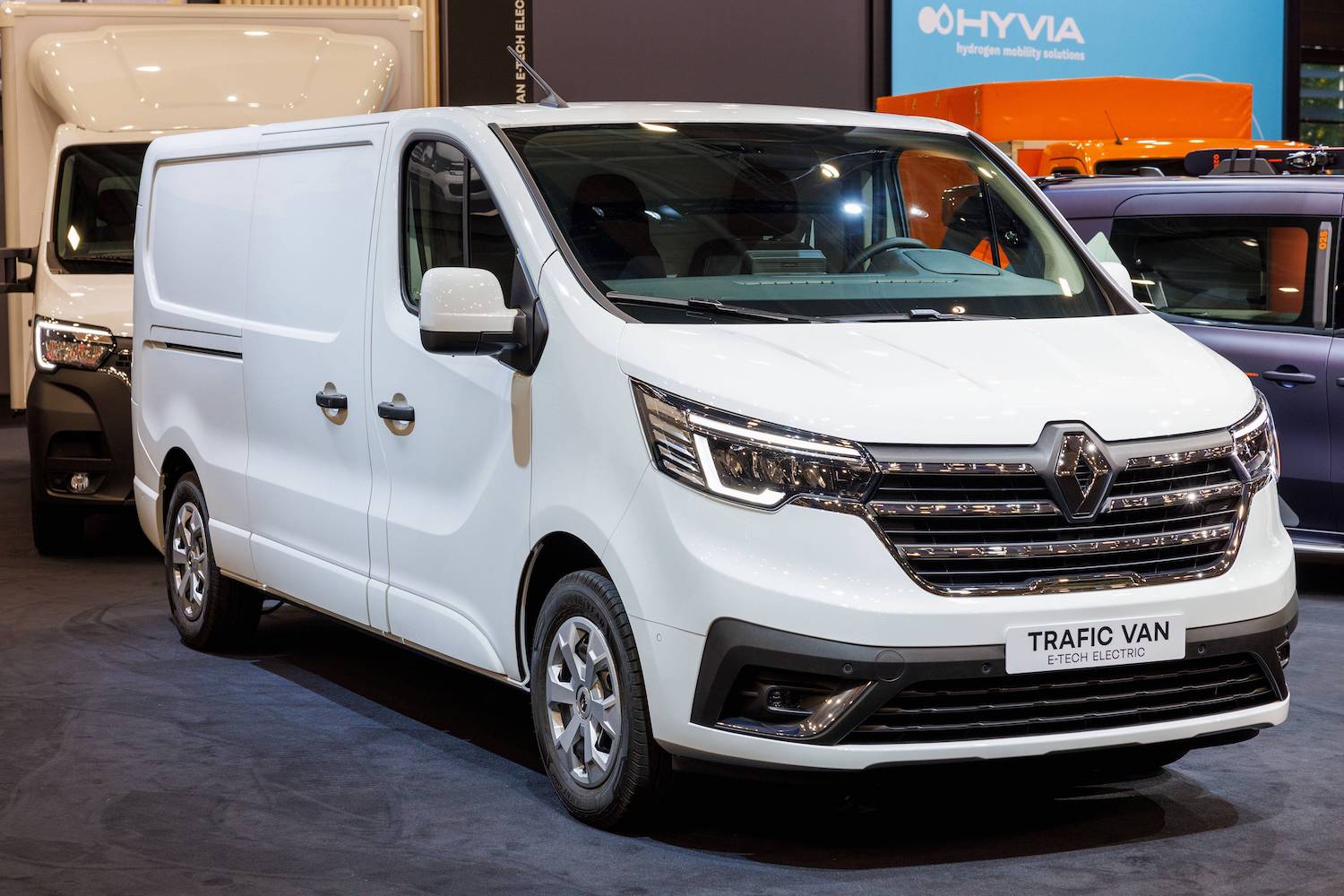 240km range
Powering the electric Trafic is a 52kWh underfloor battery pack, supplying energy to a 90kW (122hp) motor, giving the Trafic a range of 240km, a towing capacity of 750kg and a 1.1-tonne payload. 
The Trafic E-Tech Electric has two standard AC chargers — a single-phase 7kW AC unit for domestic charging and a 22kW AC charger for rapid charging at public outlets. There is also an optional 50kW DC charger for situations where fast charging is available and required.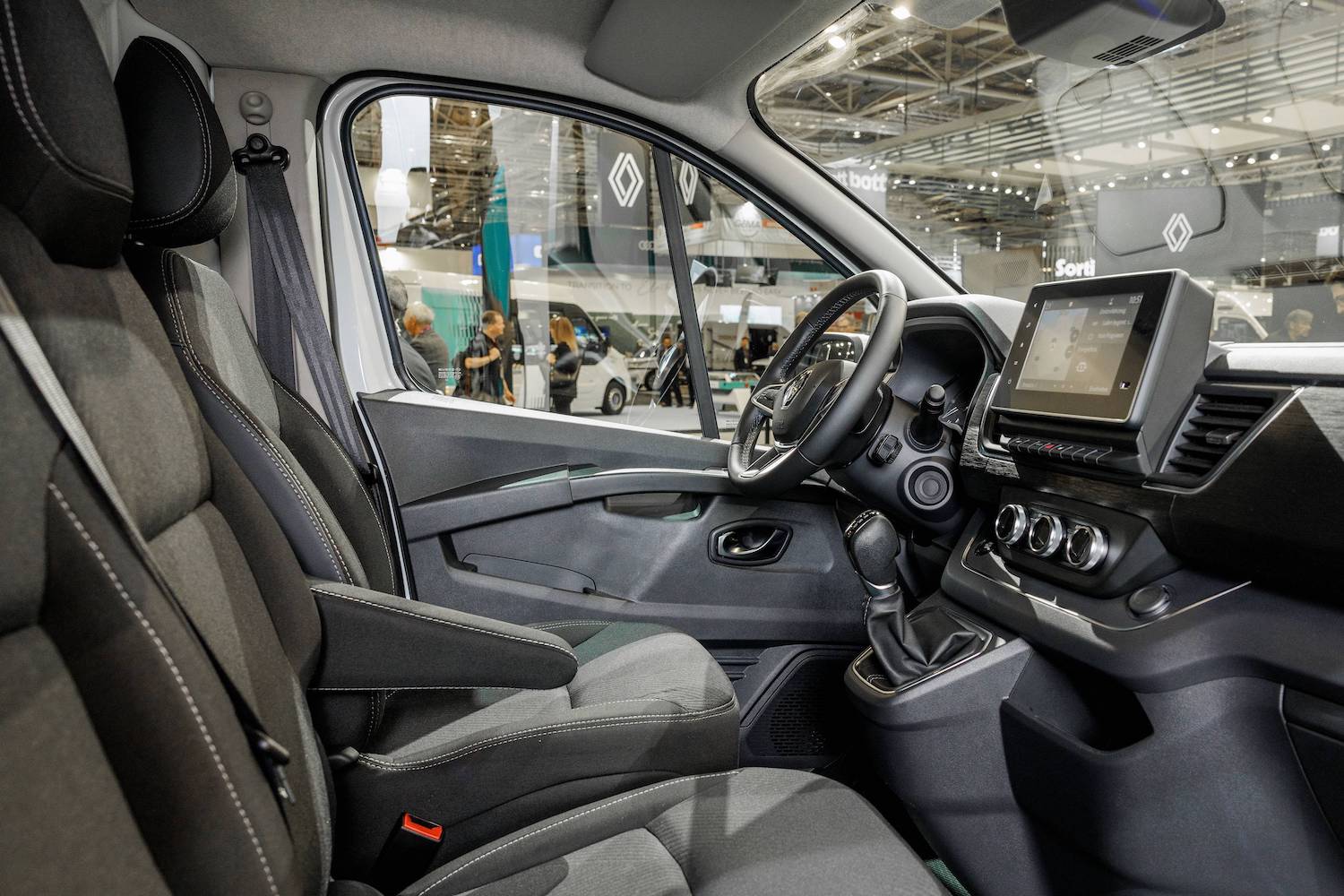 There's still a lot we don't know yet about the Trafic E-Tech Electric. Renault has yet to announce which variants of the electric model it will sell or when the Trafic E-Tech Electric will arrive to compete with the likes of the Ford E-Transit Custom and Opel Vivaro-E. No indication of pricing has been given either, though it'll likely be quite a bit more expensive than the diesel model's starting price of €31,515. 
Hippie Caviar Motel
Also on display in Hannover is Renault's rather less prosaic Hippie Caviar Motel based on the new Kangoo E-Tech Electric, which is yet to go on sale in Ireland.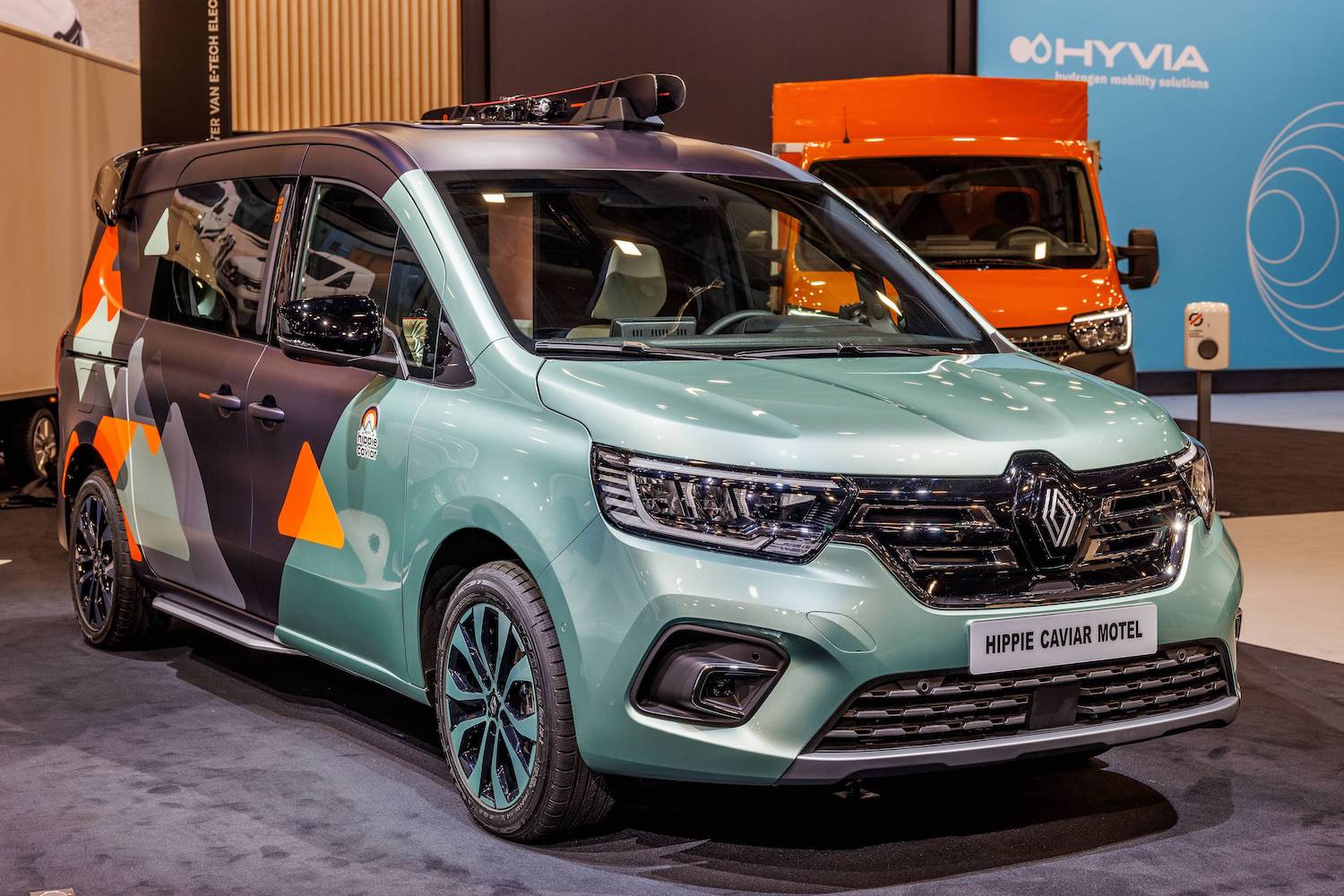 The little Kangoo-based camper concept is designed to act as a surprisingly luxurious base camp for all manner of outdoor activities. It draws its power from a 45kWh battery pack which drives a 120hp motor to give the concept 285km of range.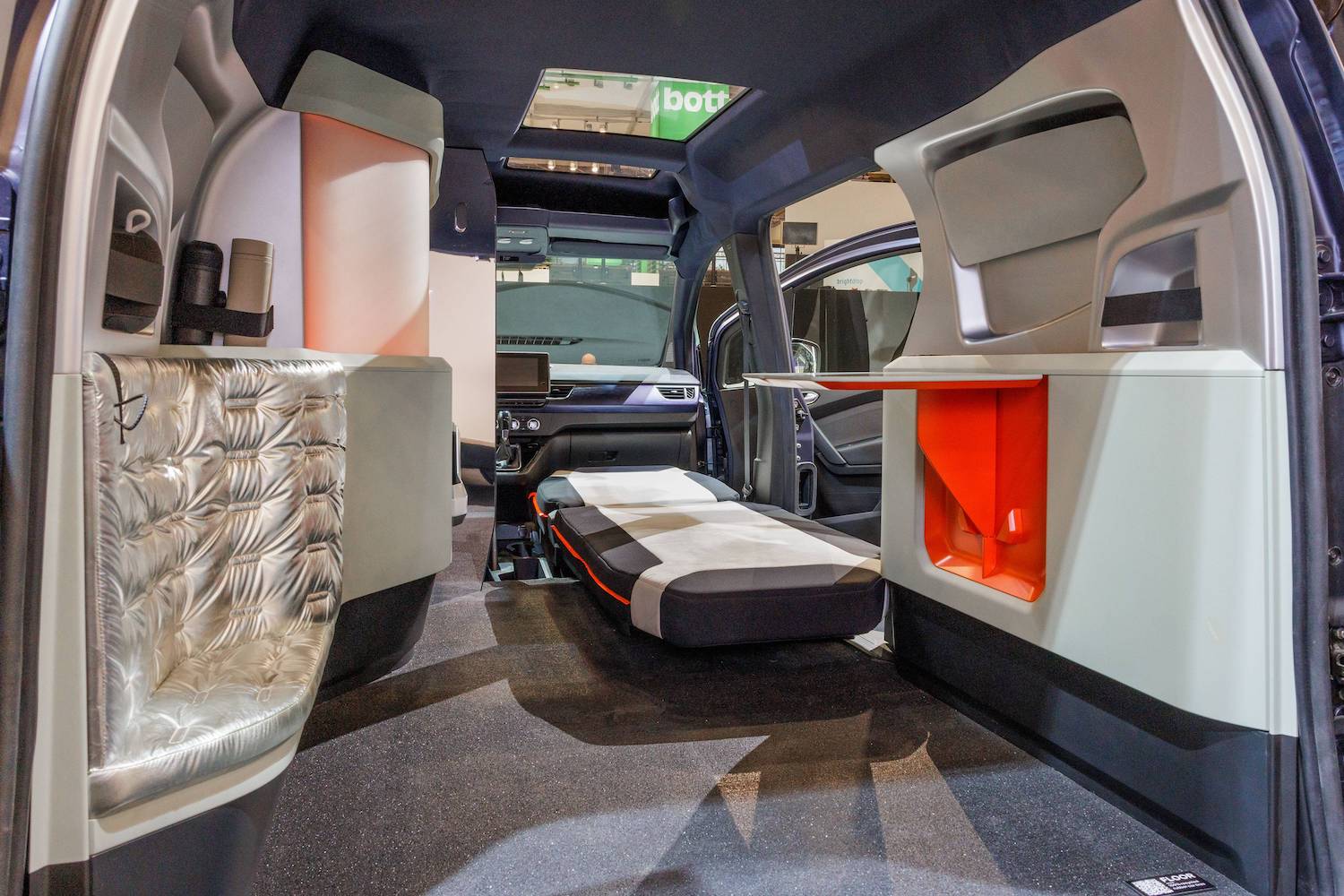 As the concept is built with an eco-conscious outdoor enthusiast in mind, it has a distinctly environmentally-friendly bent, not just because of its electric powertrain, but with strong use of sustainable cork and recycled tyres for the van's interior floors and shelving. 
Sadly, Renault hasn't indicated that the Hippie Caviar Motel will become a production reality.