Volkswagen has released teaser images showing some of the design of its new Amarok, which is due to arrive in 2022.
Tough looks
The drawings show a tough-looking off-roader that continues a front-end treatment to some of Volkswagen's other current offerings, including what appears to be an LED light bar running across the front. The wheel arches are boxy and pronounced, while the interior's sole image shows a centrally-mounted touchscreen.
According to Volkswagen Commercial Vehicles' head of design, Albert-Johann Kirzinger: 
"The striking front, and above all the defining X design clearly distinguish the new Amarok and emphasise its claim to be leading the way. We've given the strength and power of the new Amarok an unambiguous expression – with clear Volkswagen DNA, inside and out."
The new Amarok's shared origins
Like most DNA, the new Amarok's comes from two sources. This latest generation will share its underpinnings with the upcoming Ford Ranger, also set to arrive next year. Both models will share engine options as well as a few of the body panels and interior architecture — the 10.1-inch or 12.0-inch portrait aspect infotainment screen, for example.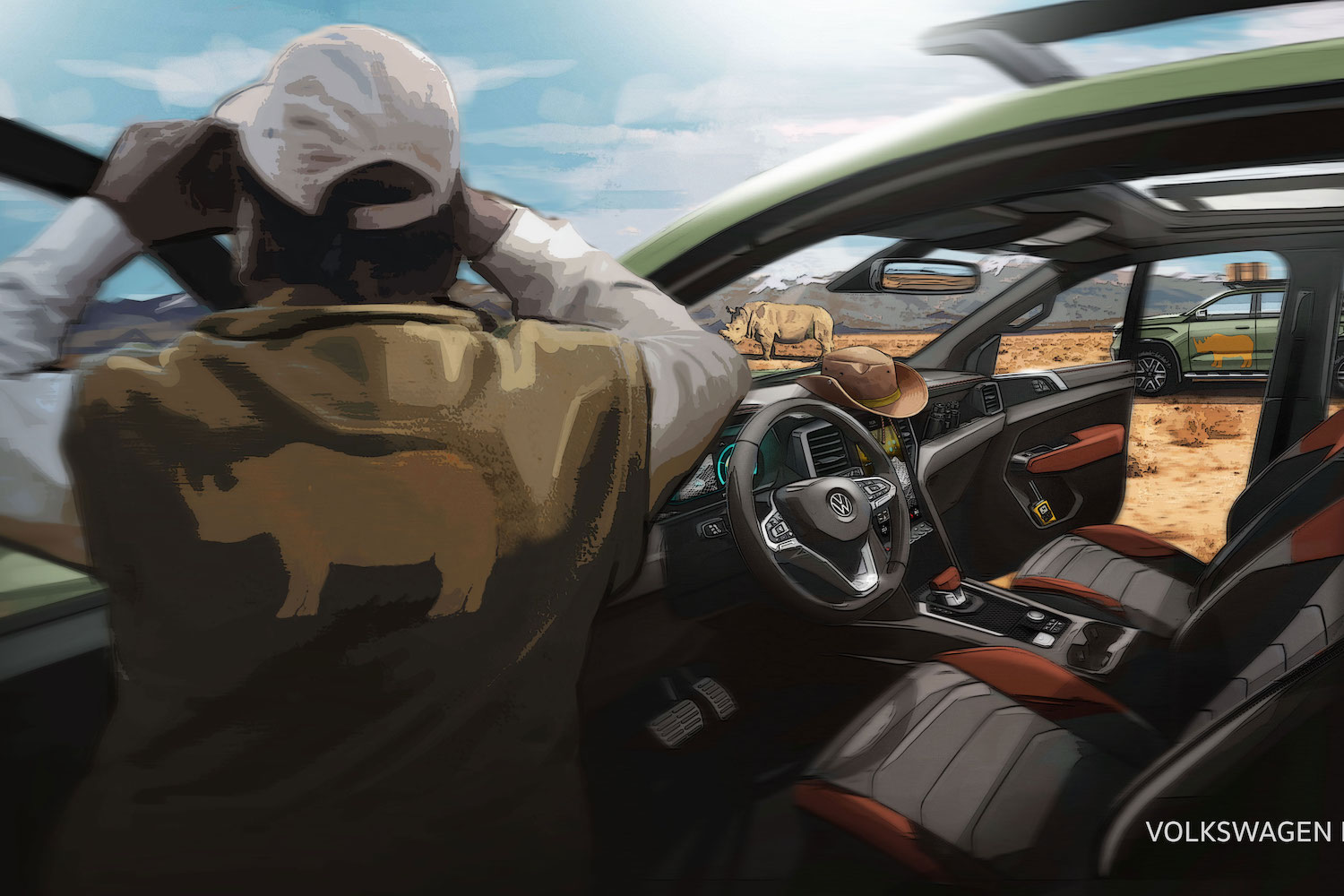 With the Ranger is receiving the Amarok's existing 3.0-litre V6 turbo-diesel engine, the Amarok will likely also receive the same 2.0-litre single- and twin-turbo diesel engine as has been already announced for the Ranger. The Amarok is likely to use a similar gearbox arrangement to the Ranger, with power sent to all four wheels either permanently via a ten-speed automatic transmission or selectively through a five- or six-speed manual. 
We don't know, as yet, whether a planned 2.3-litre petrol engine will make its way to the Amarok, though Ford, at least, has said that an electrified Ranger, possibly a plug-in hybrid, will arrive further down the line, so the same is possible with the Volkswagen.
When is the new Amarok coming to Ireland?
Like the Ford, the Amarok is scheduled for launch in Europe in late 2022, with deliveries likely to begin in 2023. Pricing has yet to be announced by Volkswagen Comercial Vehicles.