Volkswagen has shown off more of its new Amarok pickup, with new sketch images that display some very chunky, square-edged wheelarches filled with heavy-duty BF Goodrich off-roading tyres. The front end styling looks more technical and aggressive than the relatively simple grille-and-lights look of the current Amarok.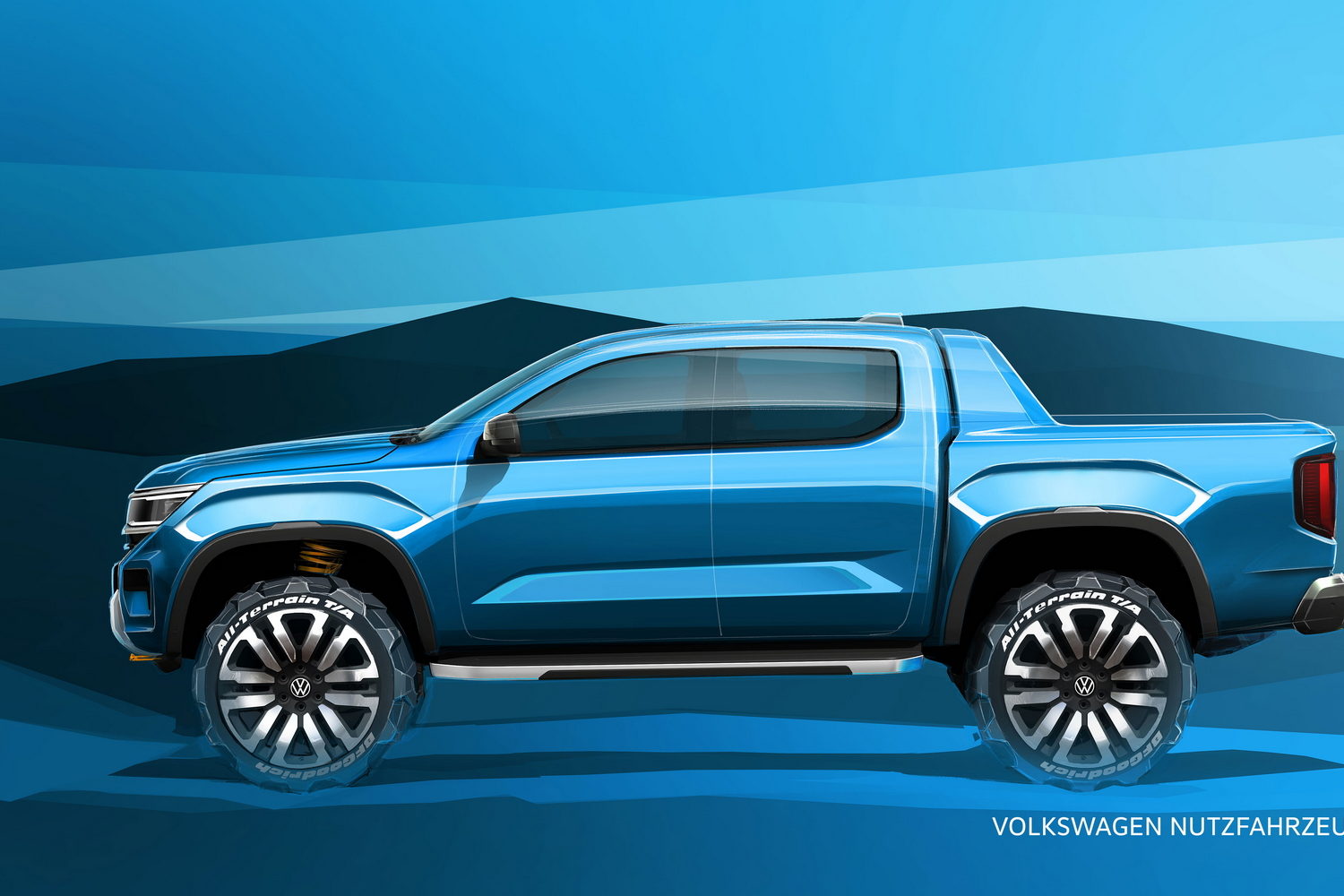 Carries a EuroPallet
"We emphasise the different, expressive front designs of our pickup with a charismatic Amarok signature that is also found with very large letters on the cargo box at the rear and is sported very proudly by the Amarok", says Albert-Johann Kirzinger, head of design at Volkswagen Commercial Vehicles. Needless to say, a Euro pallet fits between the wheel housings again – and of course loads can be safely secured. "The styling bar as a visual extension of the double cab in the cargo box once again gives the Amarok's body dynamic, aerodynamic and very strong proportions."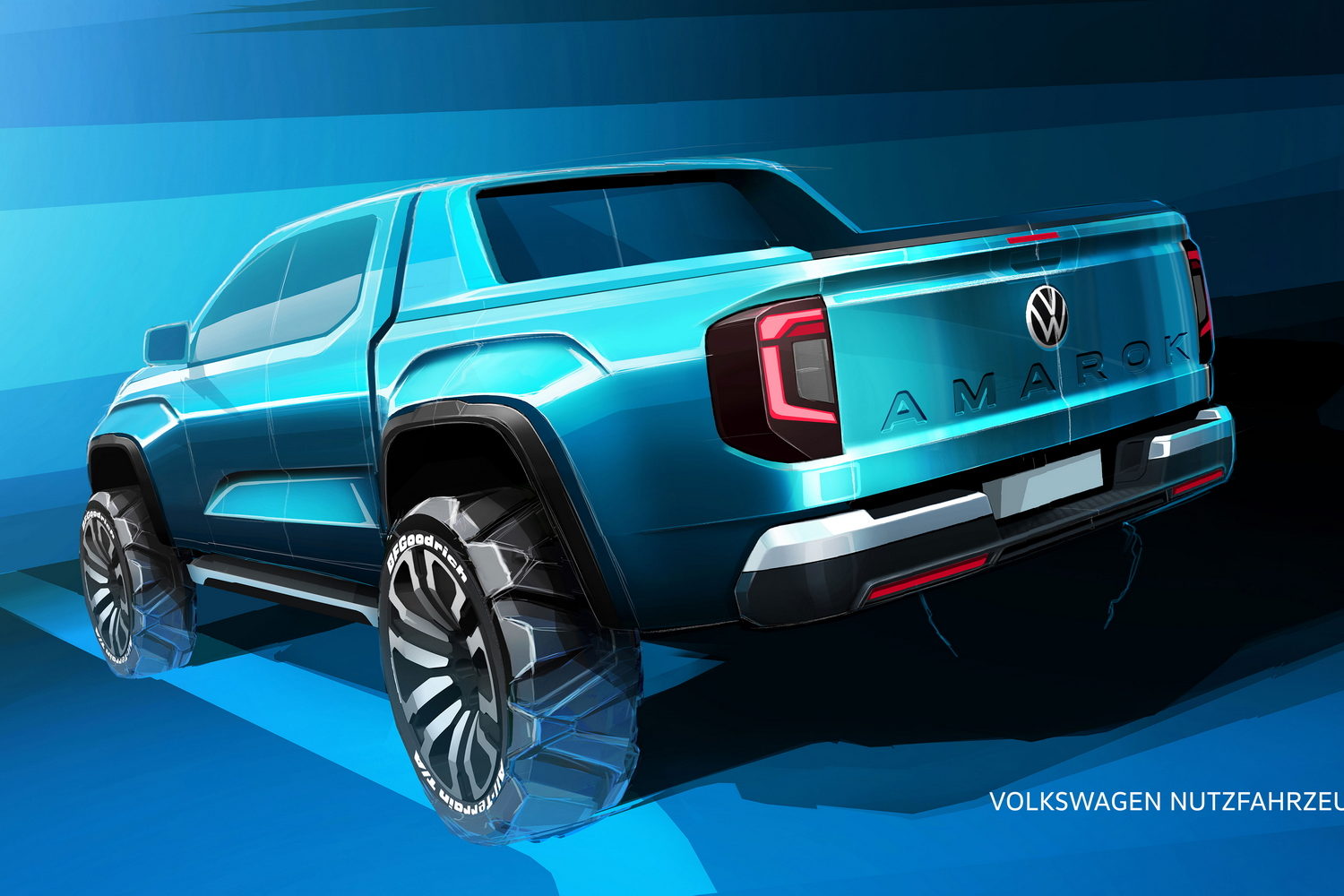 Longer than before
We know that the new Amarok will be longer than the outgoing model — stretching by 100mm to 5.35-metres — and that it will once again come with the big V6 TDI diesel engine. There should also be a version that uses a 2.0-litre diesel and a 2.3-litre petrol engine, possibly as part of a plug-in hybrid setup. The new Amarok shares a platform, much of its interior and ancillary systems with the new Ford Ranger and both cars will be built in the same factory in South Africa. A fully-electric version is also on the cards but has not been officially confirmed.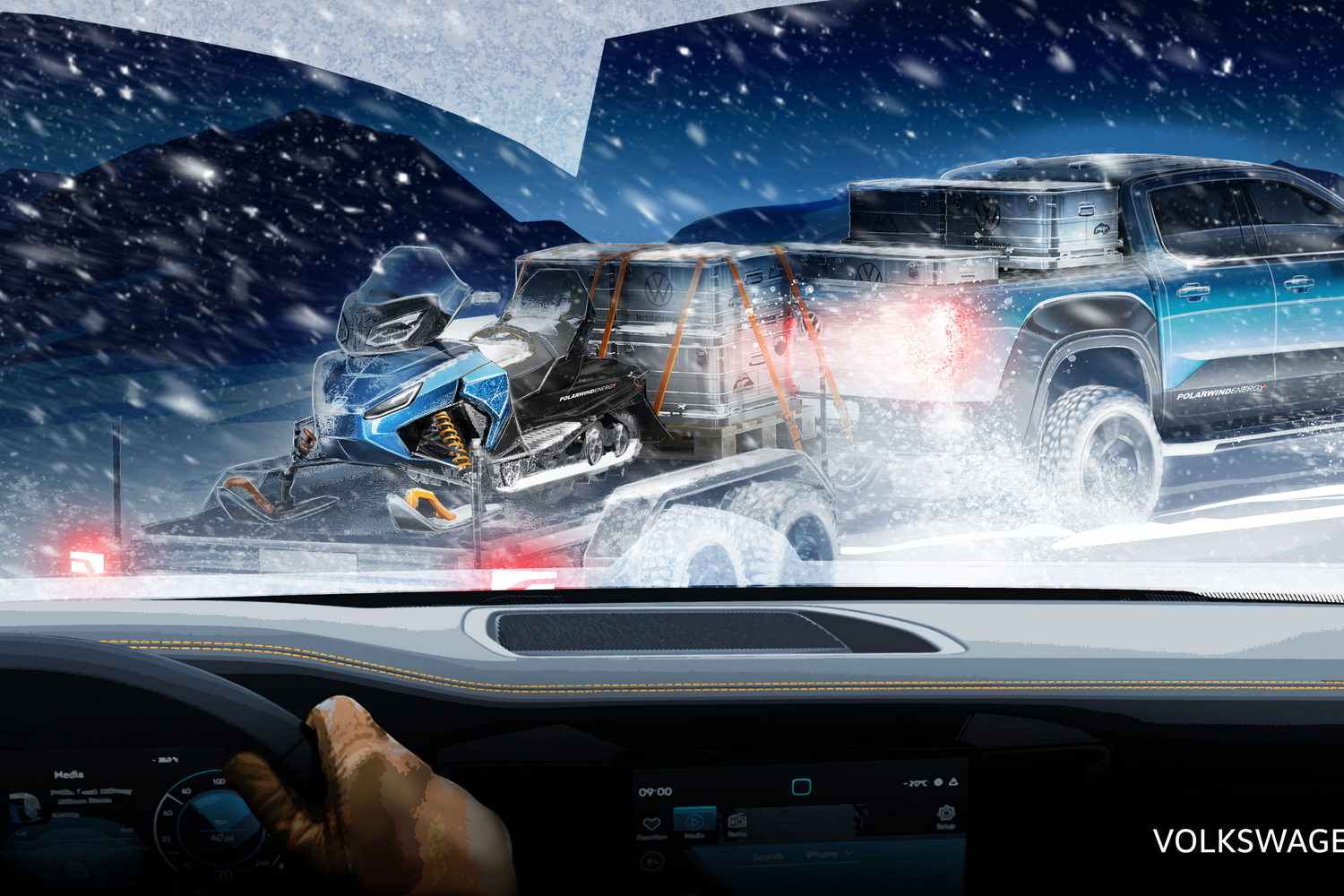 Chasing new customers
Volkswagen says that the new Amarok's "comfort, operating concept, connectivity and ambience in the completely new interior ensure that the new Amarok raises the benchmark for pickups in the global one-ton B-segment to a whole new level." It's clear that the company is aiming its new pickup at a broader market than just builders and farmers — VW says that it will "not just delight existing Amarok fans – it will win new target groups for the premium pickup."
The Amarok will also come with a host of new electronic driver assistance systems and some new tricks to enhance its off-road ability.