Overview
Electric vans are still in their infancy, but the Fiat E-Ducato is one of the most promising large vans of the current crop. While the Ducato is closely related to the Peugeot Boxer and Citroen Relay large vans, Fiat developed the electrified Ducato before the firms merged into the Stellantis group. As a result, the E-Ducato offer is available with two battery sizes and in a variety of body styles, too.
That puts it ahead of most of its large electric van rivals. The panel van comes in 3.5 and 4.25 tonne variants, with three wheelbases and two roof heights on offer. In addition, Fiat offers a Chassis Cab variant with three wheelbase lengths ready for conversion, and a Passenger carrier that can accommodate up to nine people.
Range
Even more interesting is that there are two battery sizes on offer, with 47kWh and larger 79kWh packs on offer. This is where the E-Ducato differs from its Peugeot and Citroen siblings, because they come with either 37kWh or 70kWh packs. As a result the E-Ducato has an official WLTP range of up to 174km in 47kWh guise, while the 79kWh van can travel up to 282km on a full charge.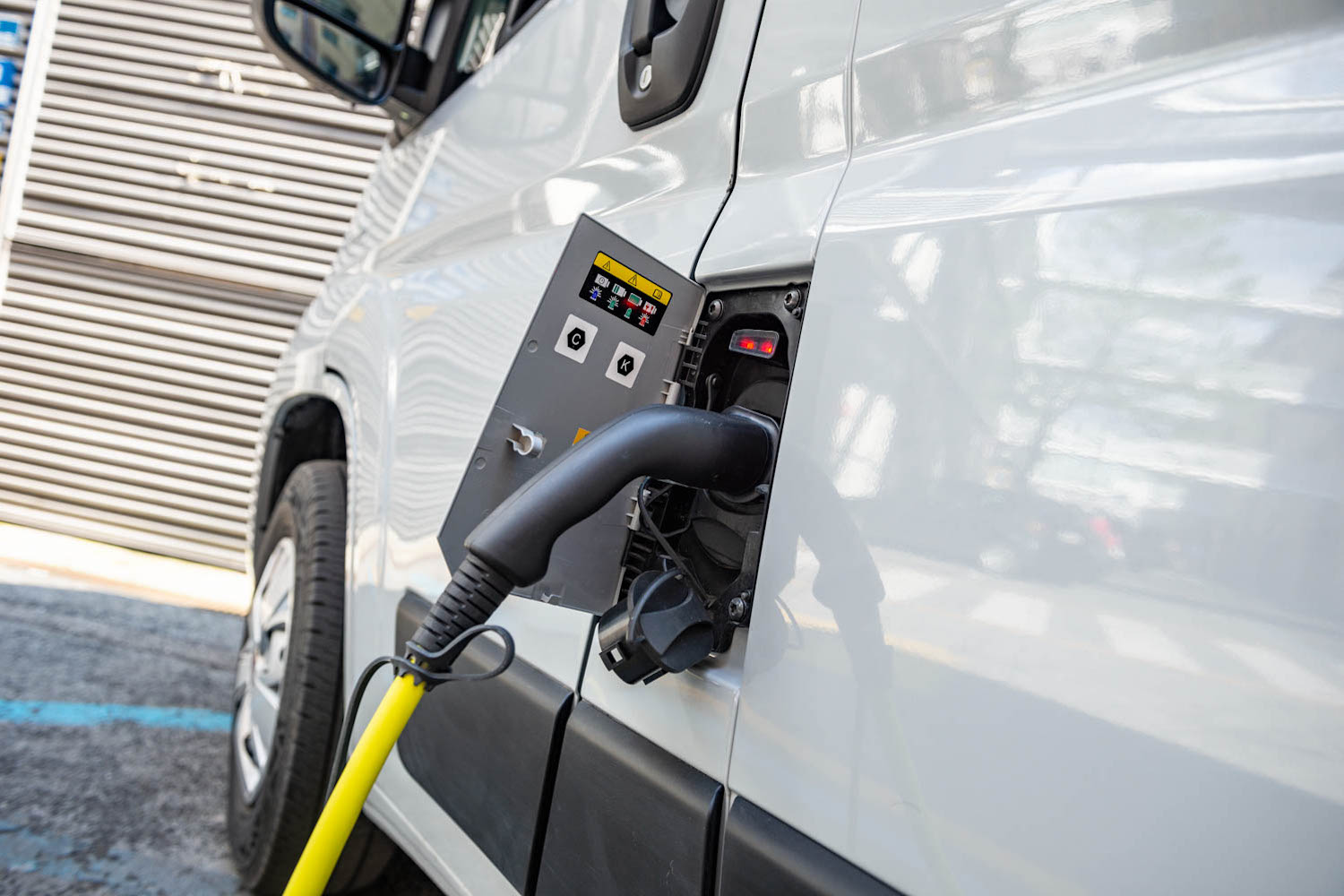 Charging times are as follows: A 7kW full charge for the 47kWh battery takes 7 hours and 50 minutes, while upgrading to 11kW charging sees this time reduce to 4h 50min. The 79kWh pack takes eight hours to charge at the same rate. From a 22kW source, times for a full charge are 2h 25min and four hours respectively, while an 80% charge from a 50kW source (the most powerful charge the E-Ducato can take) takes 50 minutes, or 1 hour and 25 minutes for the bigger battery.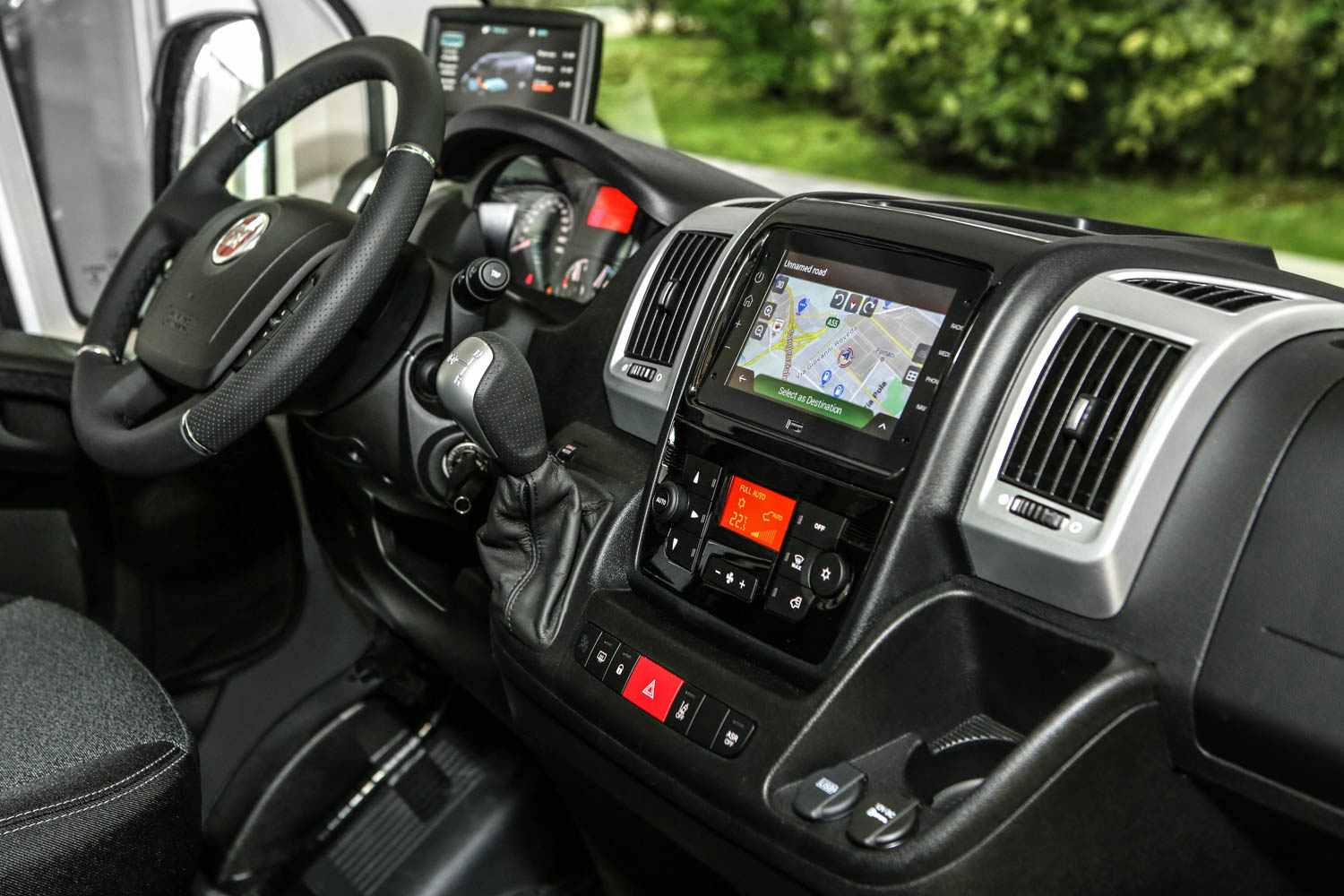 Interior
Since the E-Ducato uses the standard Ducato as a base, the cab is hugely familiar between the two. The main difference is the addition of a compact dashtop touchscreen in the lower right of the windscreen that shows information relating to the electrical system. There's a comprehensive trip computer and diagrams showing energy flow to and from the wheels, while you can schedule charging times and settings here, too.
The cab is wide, so the panel van has three seats as standard and there's plenty of room for everyone on board. The dashboard has decent storage, too, with big trays on top, a large glovebox and a tray on the floor with twin cup holders.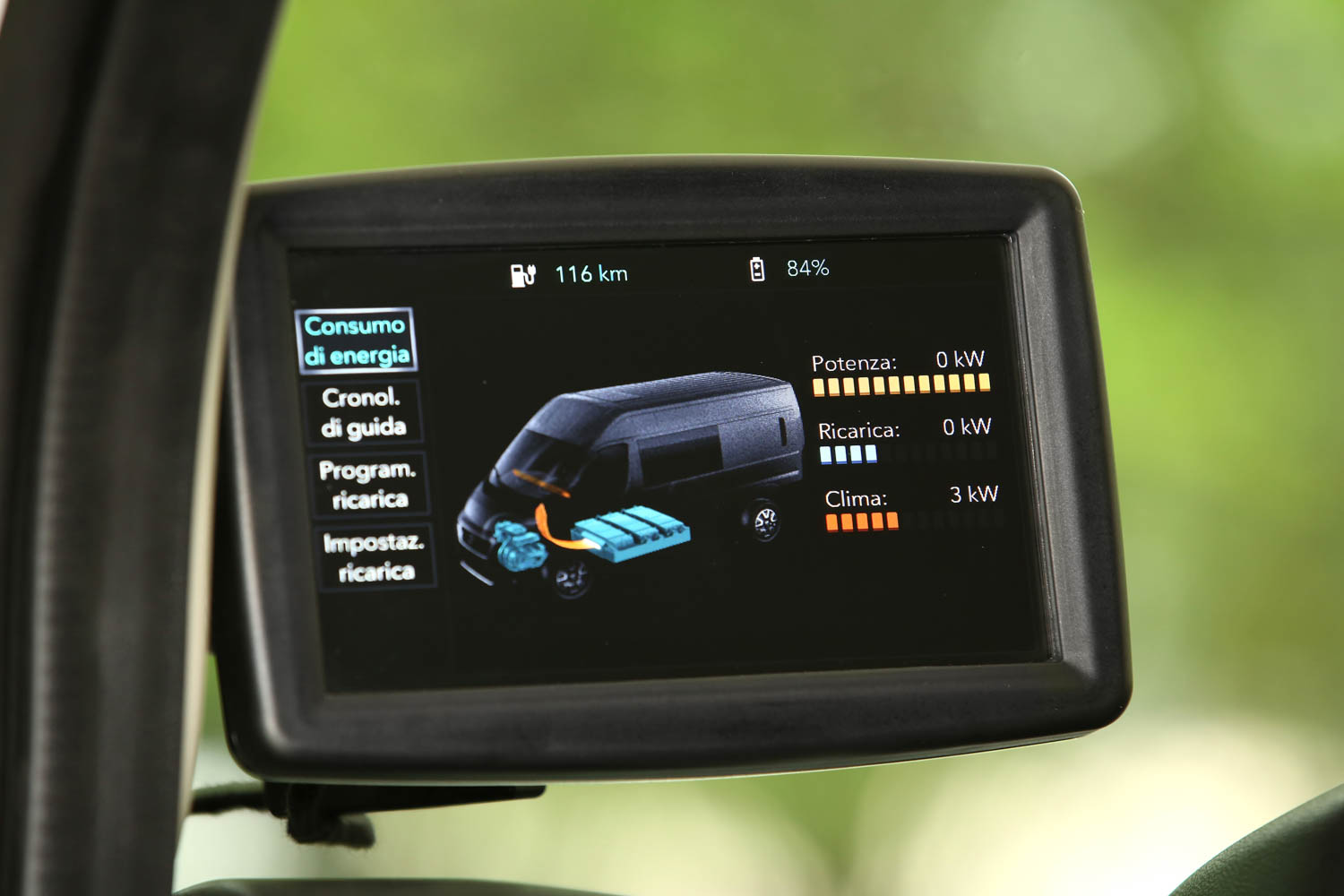 Driving Experience
The rest of the driving experience is largely like the Ducato's, except it's electrified. That means you sit high and slightly tilted forward in the cab – to help maximise carg space further back – while the thick A-pillars and window frames obscure your view forward a little. With 122hp on tap, the E-Ducato isn't fast, instead building speed rather than giving you a shot of acceleration, but there's decent pulling power to get you up to speed.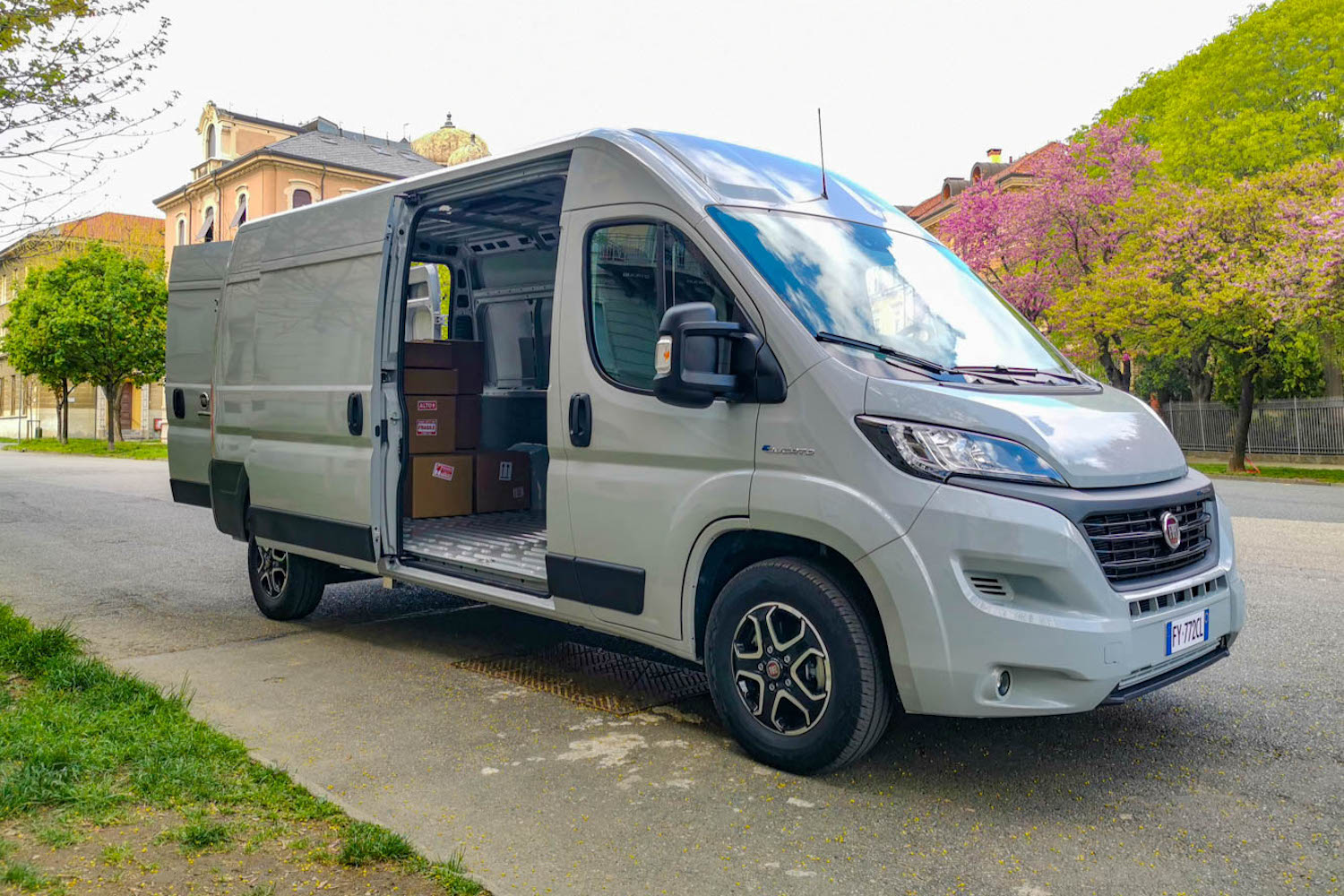 The E-Ducato is at its best in urban areas at lower speeds, and this will benefit driving range, too. Fiat quotes a WLTP city range of up to 235km for the smaller battery and 370km for the big battery model, so there's a real chance you won't need to charge the van up every day, if city driving is your main focus.
Of course, carrying cargo will have an impact on the van's range, while payloads range from a maximum of 1,160kg to just under one tonne (985kg). That's largely in line with other large electric vans, though.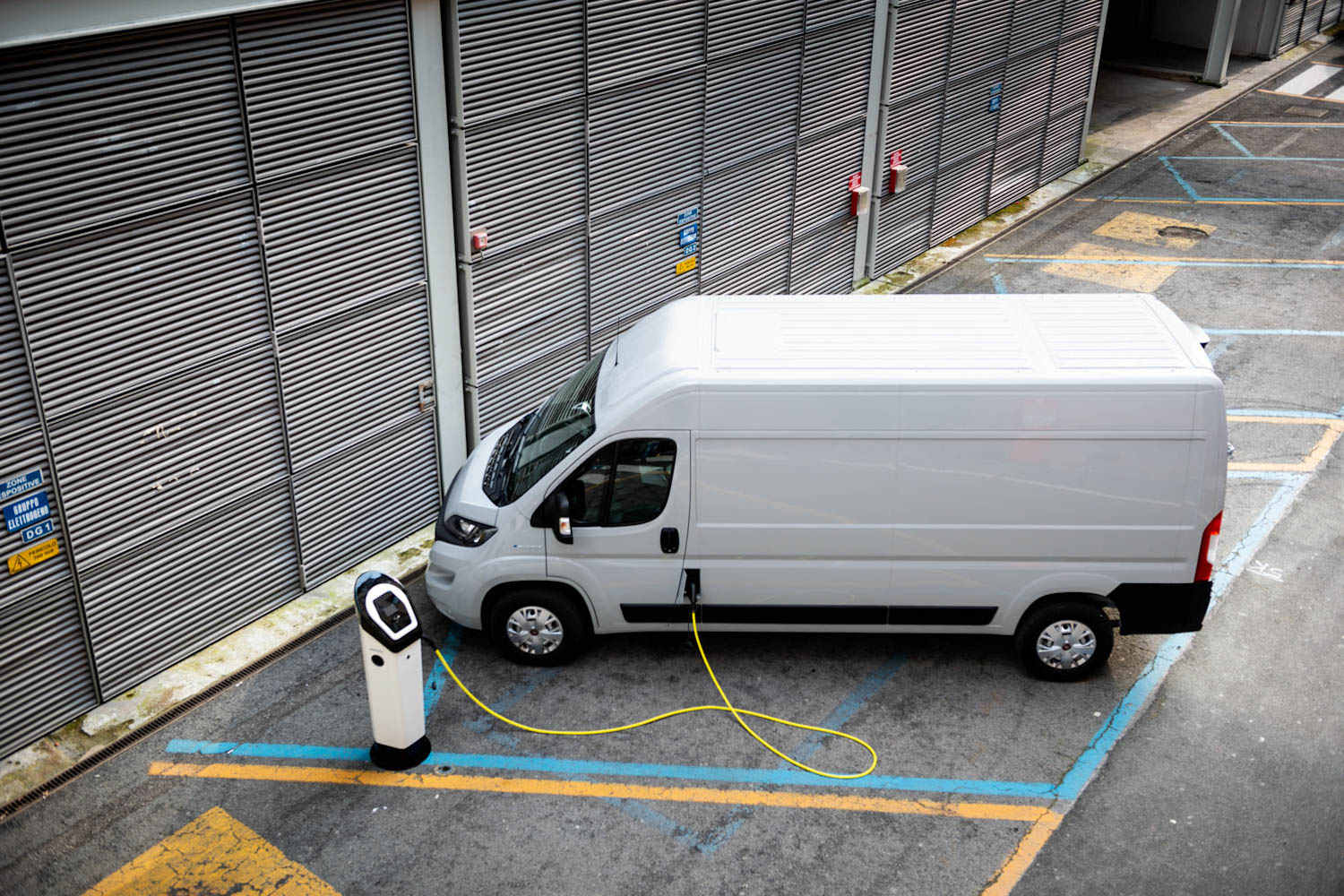 Alternatives
We've already mentioned the e-Relay and e-Boxer (also joined by the Opel Movano-e), which are largely similar to the E-Ducato, save for the fact that they all have smaller batteries and slightly shorter ranges. There aren't as many options in terms of different body styles, either.
One van that does offer different bodies is the Renault Master E-Tech, which comes in panel van and chassis cab options. That's also the case with the Maxus e-Deliver 9, although both vans only come with a single battery option. Finally, there's the Mercedes eSprinter, which is only offered in a single panel van body and with one battery.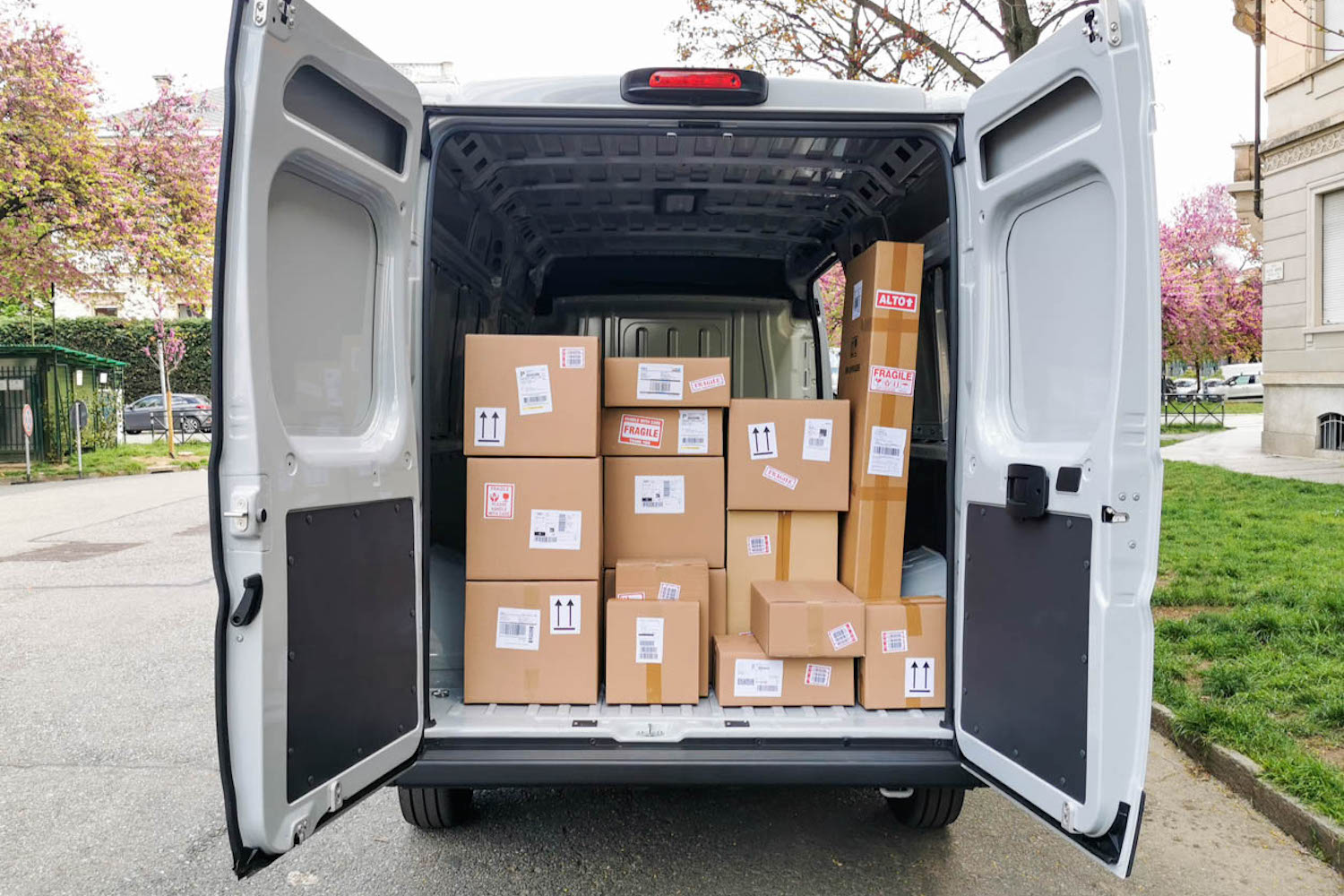 Summary
Of all the large electric vans currently on offer, the Fiat E-Ducato offers a decent range and a huge variety of body sizes, making it the most viable electric option for most buyers. Prices haven't been confirmed for Ireland, but everyday running costs are very low and performance is decent for urban use.