Toyota has shown off a one-off (for the moment) hydrogen fuel cell version of the Hilux pick-up truck. The pick-up, built in the UK (at Toyota's Burnaston factory, where the Corolla is assembled), has been partly funded by a grant from the UK government's Advanced Propulsion Centre (APC) for zero-emissions vehicle development.
From proof of concept to prototype
APC funding, according to Toyota, is designed for "later stage R&D that takes a product from proof of concept to prototype vehicles." For now, this hydrogen Hilux is a one-off prototype, but the plan is to move from that to small-series production.
Toyota has partnered with other prominent UK names in high-tech automotive research, including Ricardo, ETL, D2H and Thatcham Research, to develop the car. The fuel cell and tanks will be, broadly, taken from the existing Mirai production car and modified to fit the Hilux.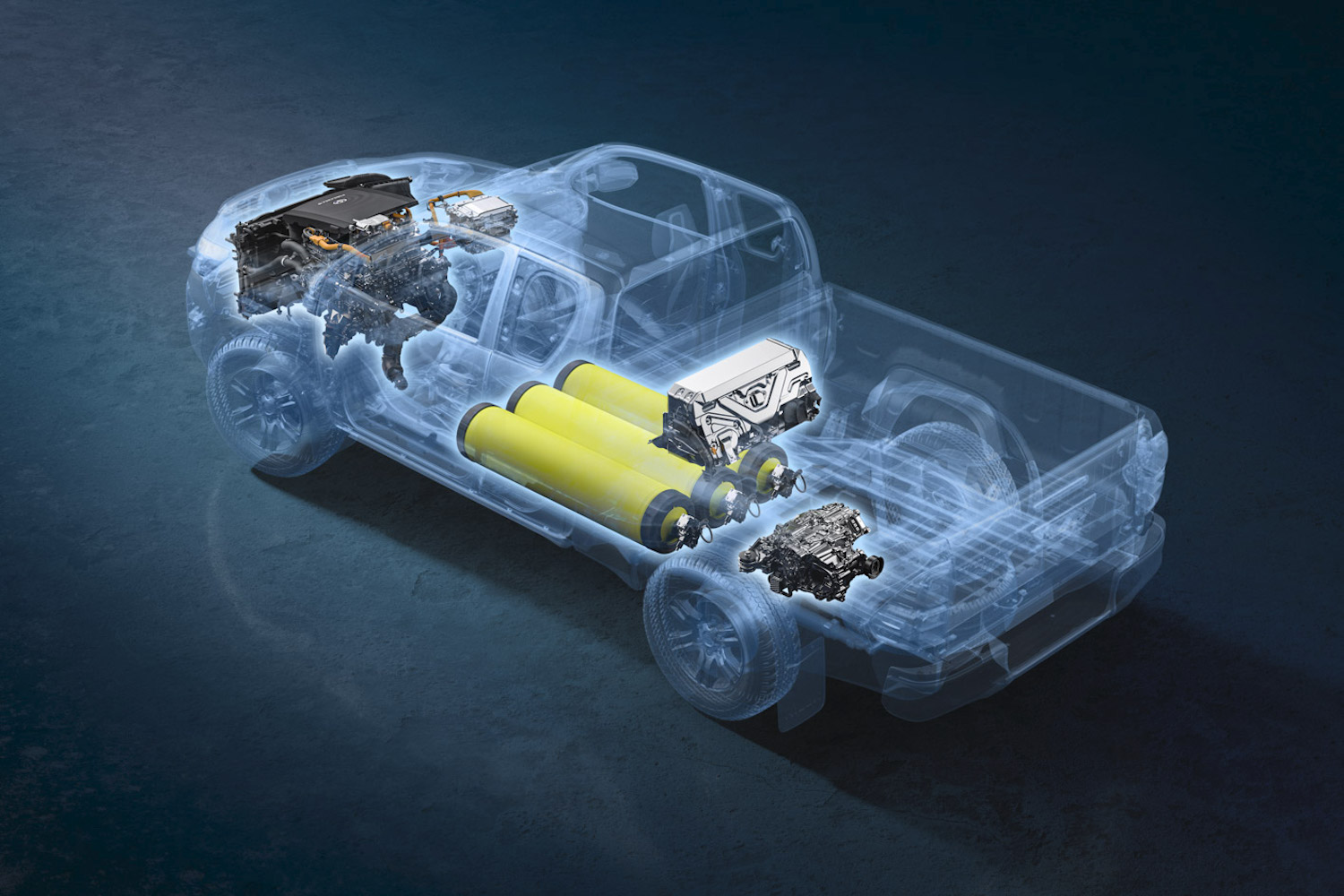 Toyota Europe involvement
While Toyota UK is in charge of the project, Toyota's European arm will also contribute to the development. 
"The UK is one of the key markets for pick-up trucks and is an important market for Toyota. This funding represents a tremendous opportunity to develop a zero-emission solution in a critical market segment. We would like to thank the UK Government for the funding that will enable the consortium to investigate the development of a fuel cell powered powertrain for the Toyota Hilux, supporting our carbon neutrality ambition," said Matt Harrison, President & CEO of Toyota Motor Europe.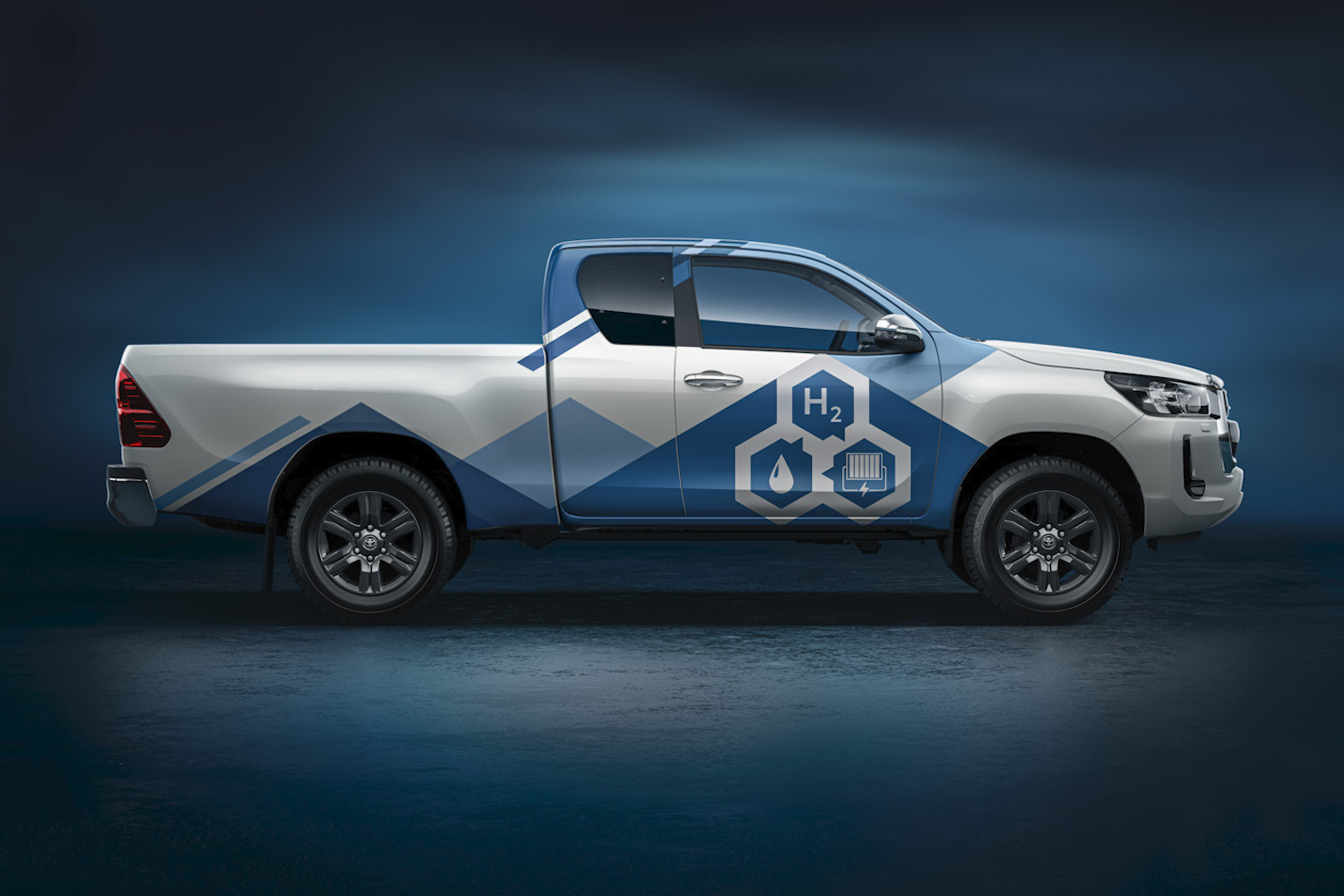 Toyota is moving towards decarbonisation
While Toyota has come slightly late to the all-electric party, with its 'bz' range of battery-electric cars, the Japanese giant has still not given up on the idea of hydrogen power. Harrison says that the development of a hydrogen Hilux is worth the effort because it's: "in a vehicle segment that is key to a number of industry groups and will help support the sector's move towards decarbonisation."