Torsus, the Czech-based maker of heavy-duty trucks and buses, has announced a new all-terrain chassis-cab called the Terrastorm. Aside from having the coolest name ever, it uses the same mechanical package as the Volkswagen Crafter and MAN TGE.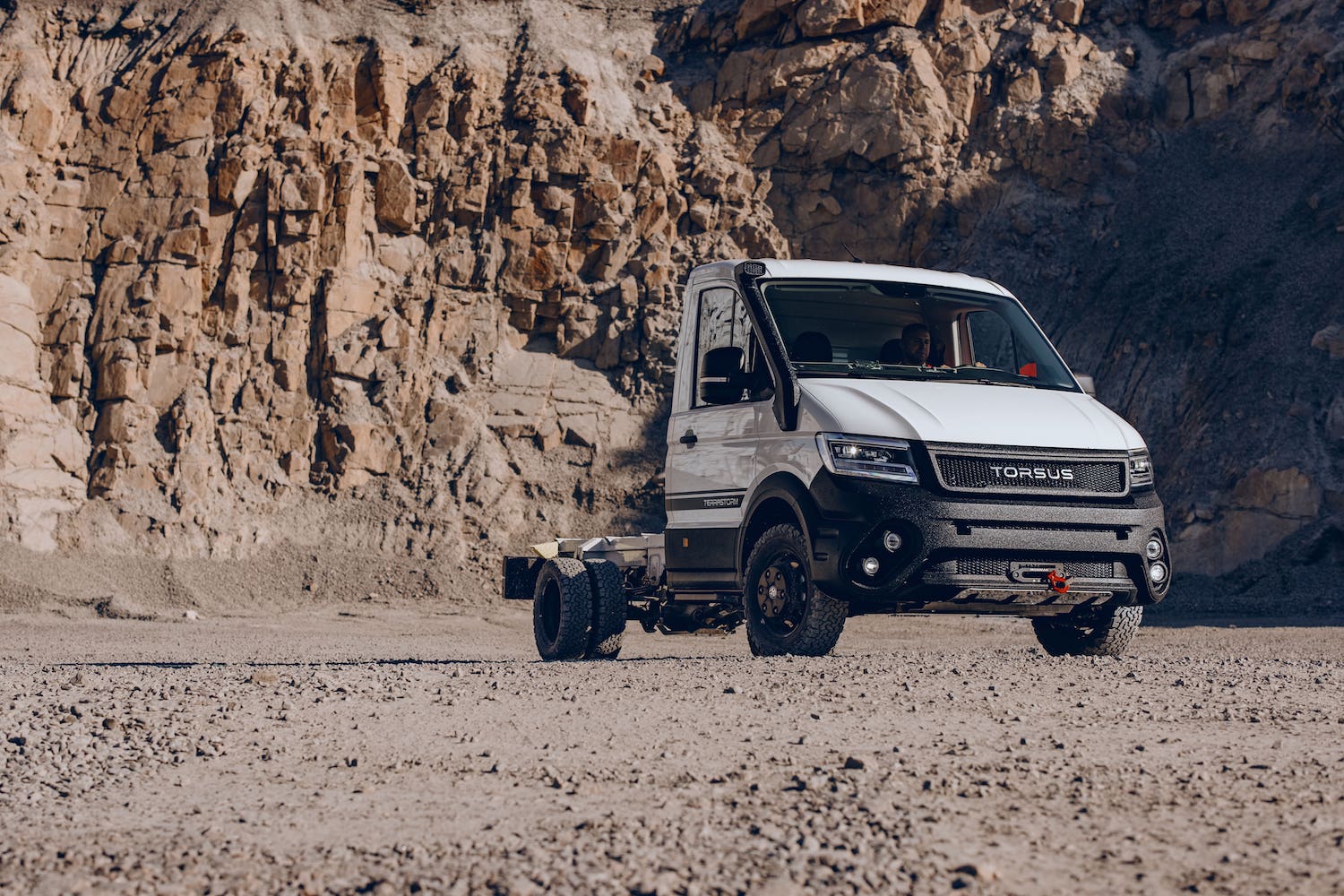 Three lengths and weights
Power comes from a Euro6-compatible 2.0-litre twin-turbo diesel four-cylinder engine, developing 177hp or 140hp, and 410Nm or 340Nm of torque depending on your chosen spec. The Terrastorm will be available in three versions, called 70, 100, and 110, and those numbers correspond to differing lengths and seat capacities. Customers can order the vehicle in single cab (max 2+1) or double cab (max 6+1) and in medium (3,640mm) or long wheelbase (4,490mm), with Gross Vehicle Weights of 3,500 kg, 5,000 kg or 5,500kg.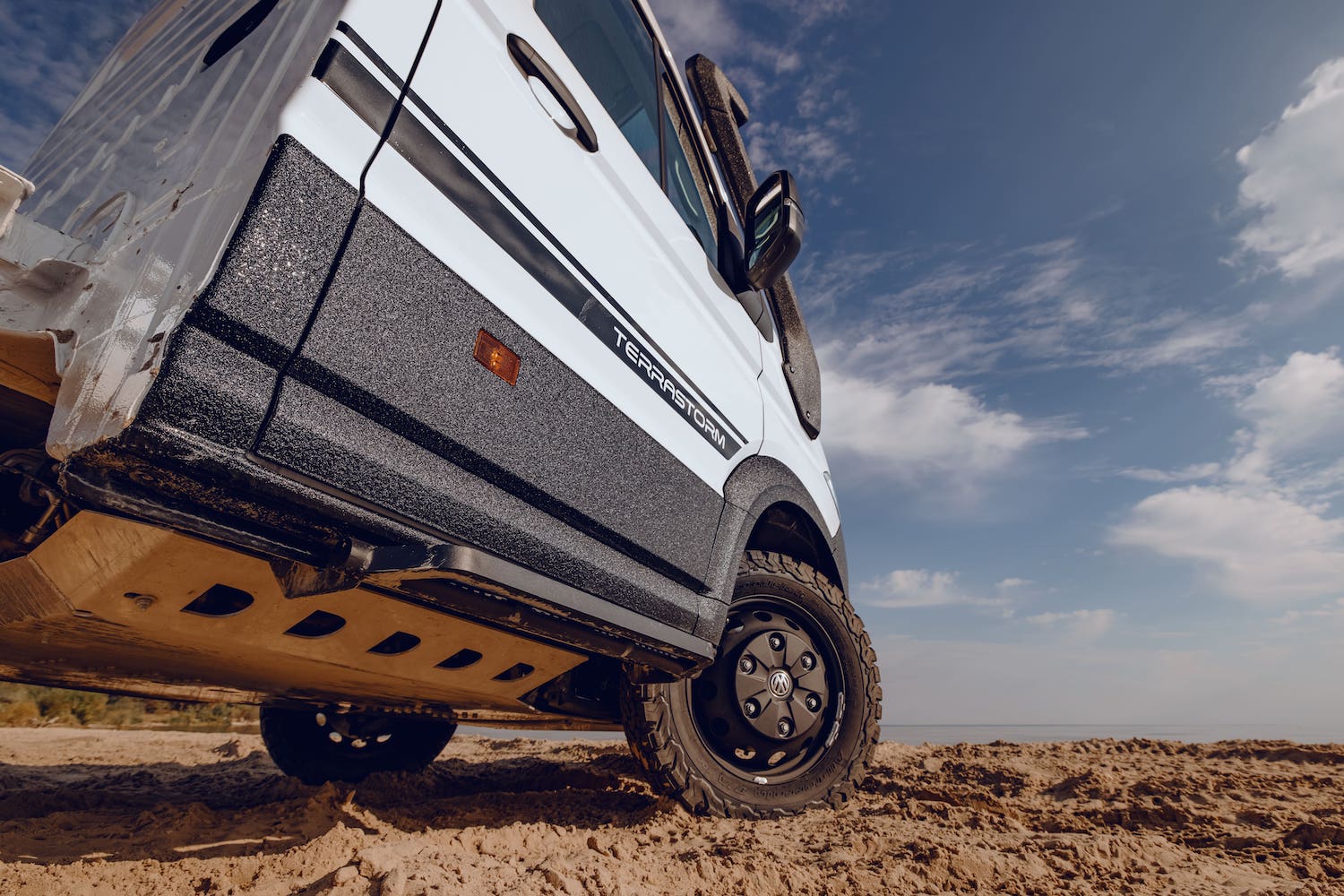 All models get four-wheel drive and come with a choice of manual or automatic gearboxes. So far, there's not much difference between one of these and a regular Crafter 4MATIC — a van which, to be honest, is probably about as capable as most people actually need.
A Torsus Terrastorm, though? Well, it's a somewhat more specialised product, designed to be used in applications ranging from mining support to heavy-duty agriculture or repair and recovery services that need to get into far-flung off-road locations.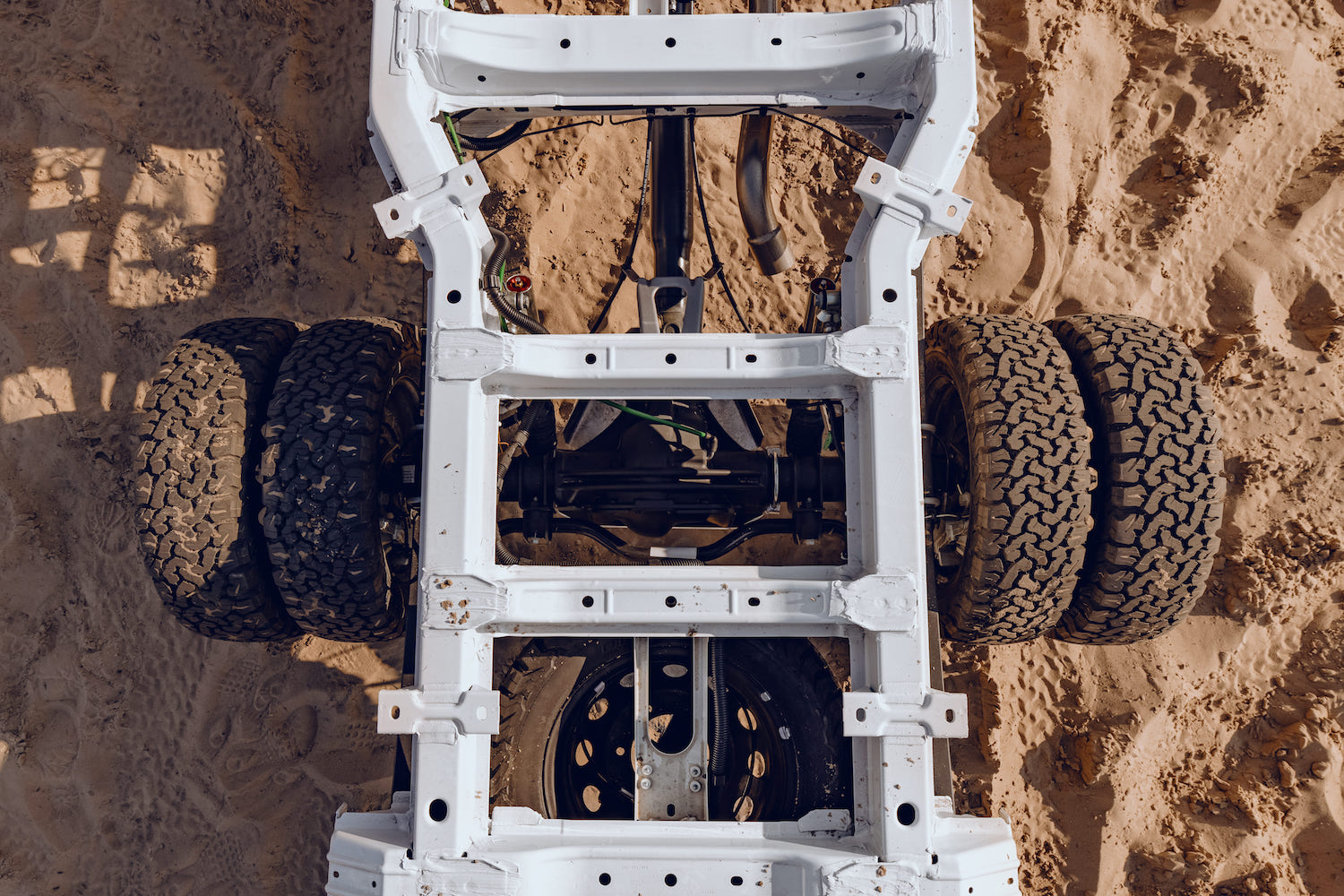 Torsus starts with the bare Crafter chassis and adds huge Duraluminium under-body protection plates covering the engine, radiator, transmission and fuel tank. You can add substantial 'bull-bars' if you need them, and Torsus also adds a locking rear differential for extra off-road traction and grip.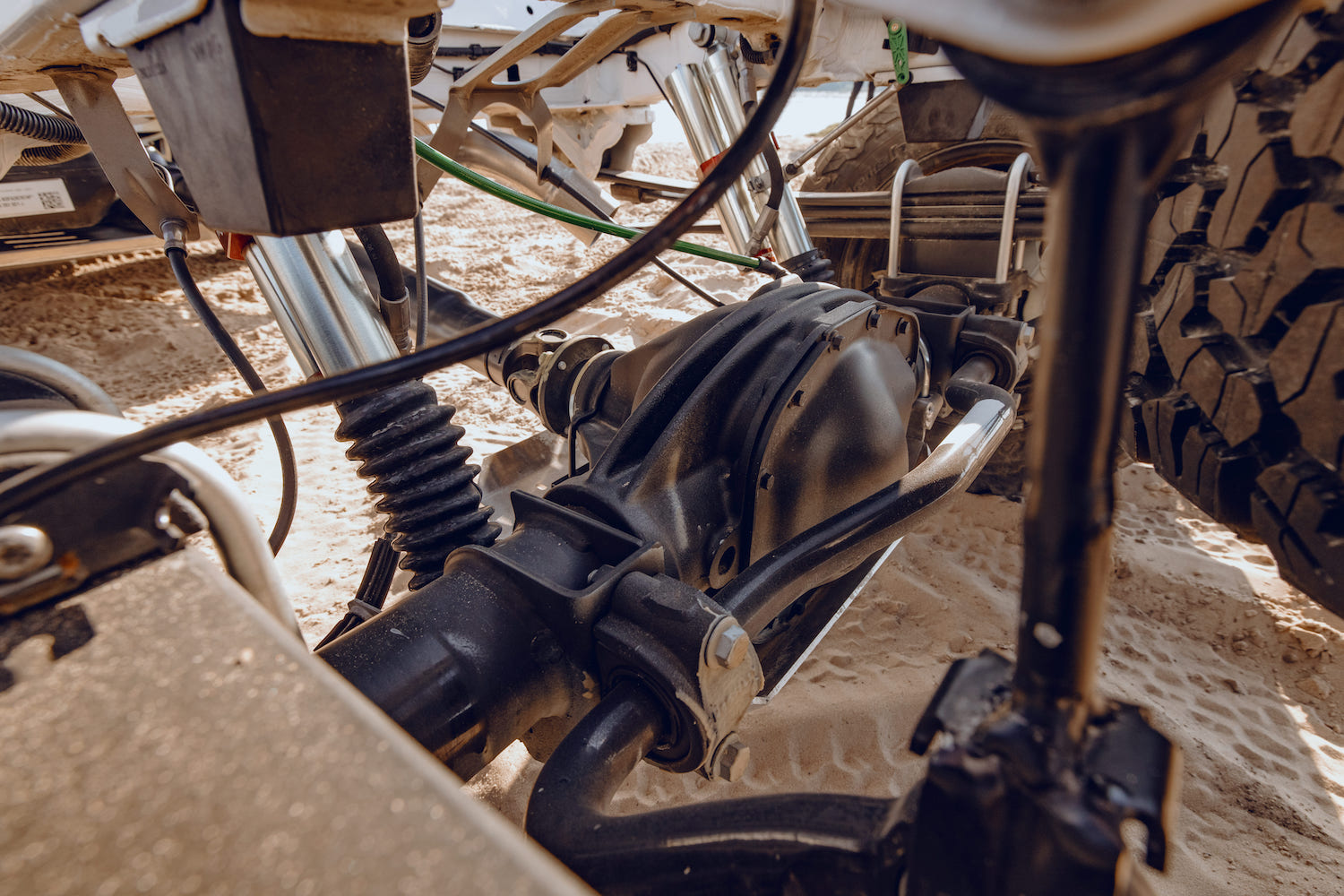 Bespoke front bumper with winch
The modifications include aluminium side steps and a scratch-resistant coating for all of the chassis components. Torsus designs a bespoke front bumper for the van, giving it a better approach angle than standard models, and also includes a 5.5-tonne winch, which is tucked away until you deploy it.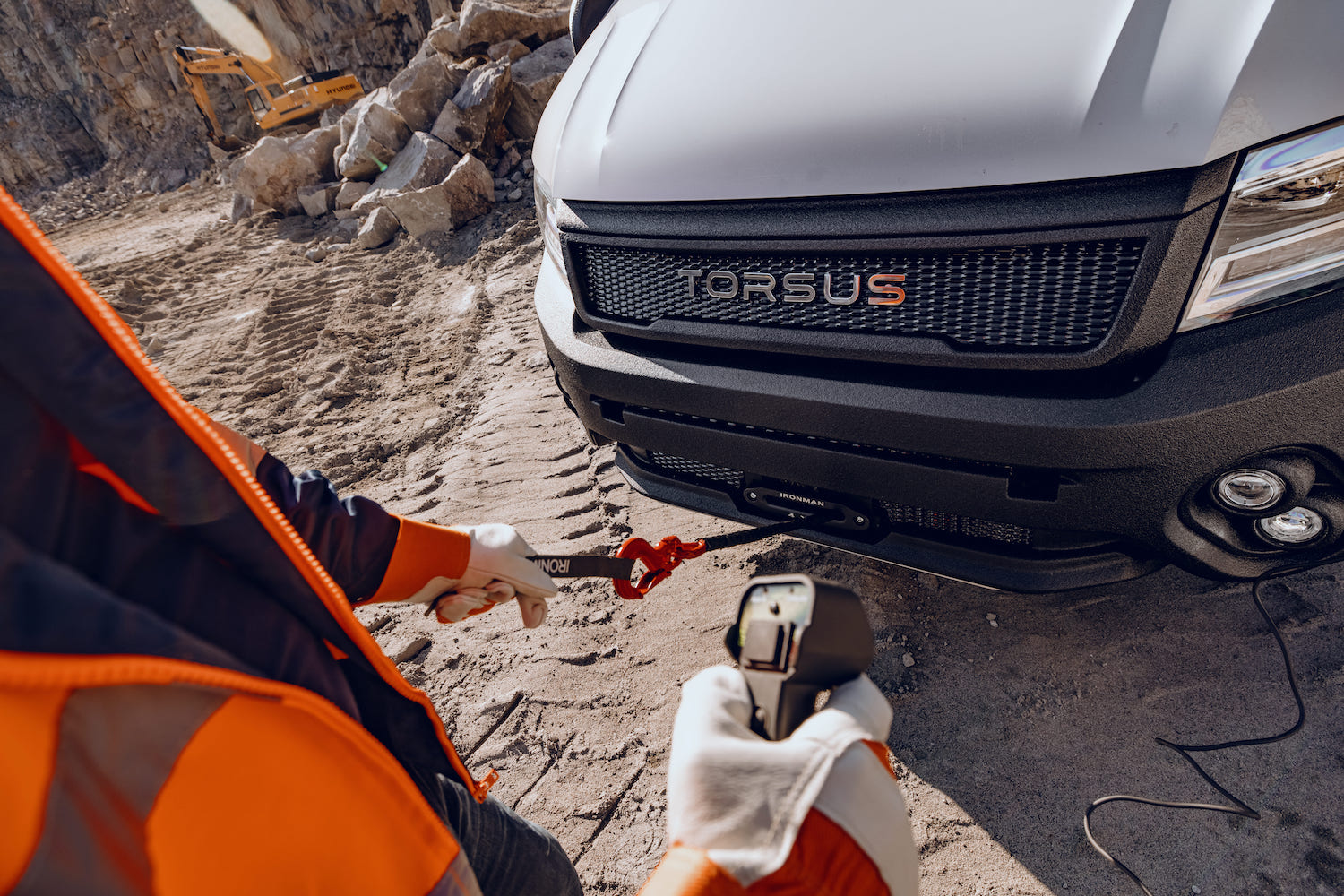 Suspension upgrades ensure optimum on and off-road capability. MacPherson struts and Bilstein B6 shock absorbers at the front offer optimum comfort. With the increased ride height, Ironman 4x4 Adjustable Camber bolts offer ± 1.75 degrees camber adjustment. At the rear, the suspension consists of leaf springs equipped with Ironman 4x4 Load Plus and Profender Dakar shock absorbers with remote auxiliary reservoirs extended axle stroke. The combination of uprated off-road suspension and heavy-duty 17-inch BF Goodrich All Terrain T/A KO2 tyres gives the Terrastorm chassis a ground clearance of 250mm, approach and departure angles of 26-degrees and 20-degrees respectively.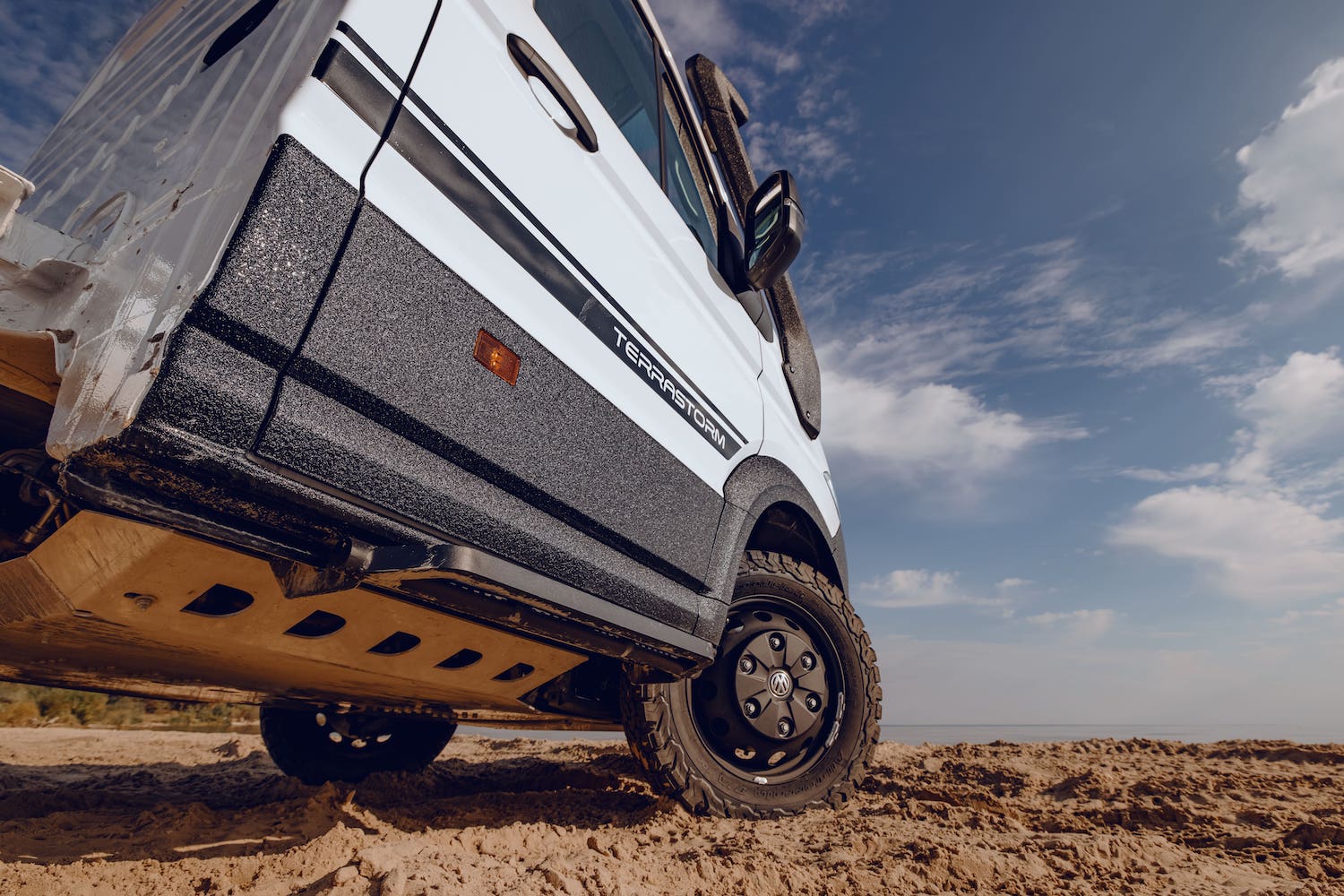 Every Terrastorm also gets a standard engine snorkel to better tackle water, bogs, and very dusty terrain. Even the differentials get air filters to operate more efficiently under extreme conditions.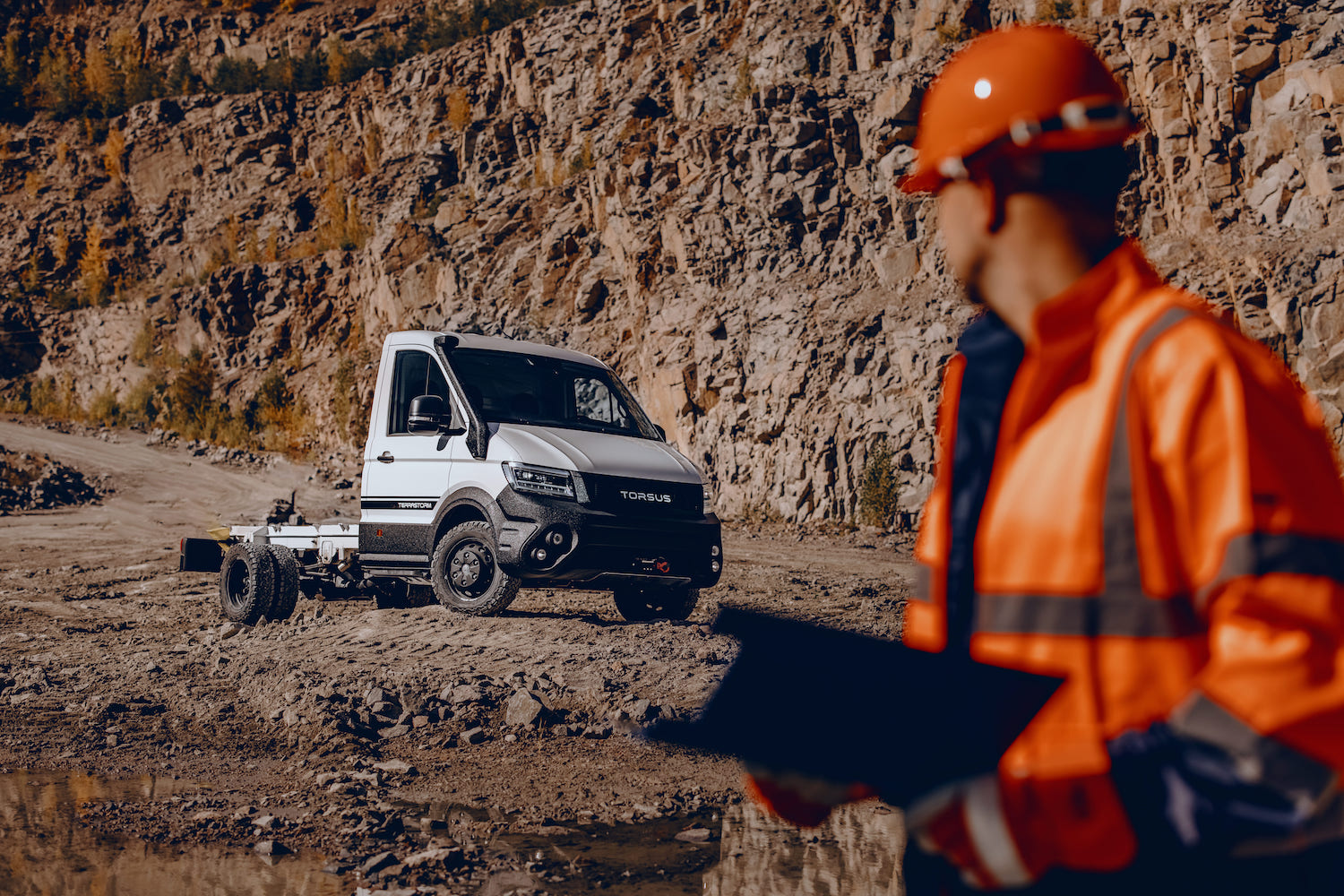 First deliveries in January
You can order your Terrastorm for delivery in January next year, with European prices starting from €51,716 in either right- or left-hand drive. The chassis is all set to be bodied for cargo or converted into a truck with a recovery vehicle flatbed, dropside or tipper configuration. Volkswagen and MAN dealers can take care of regular servicing, and each vehicle comes with a two-year global warranty and full aftersales support, which can be increased to five years or 400,000 kilometres in selected markets.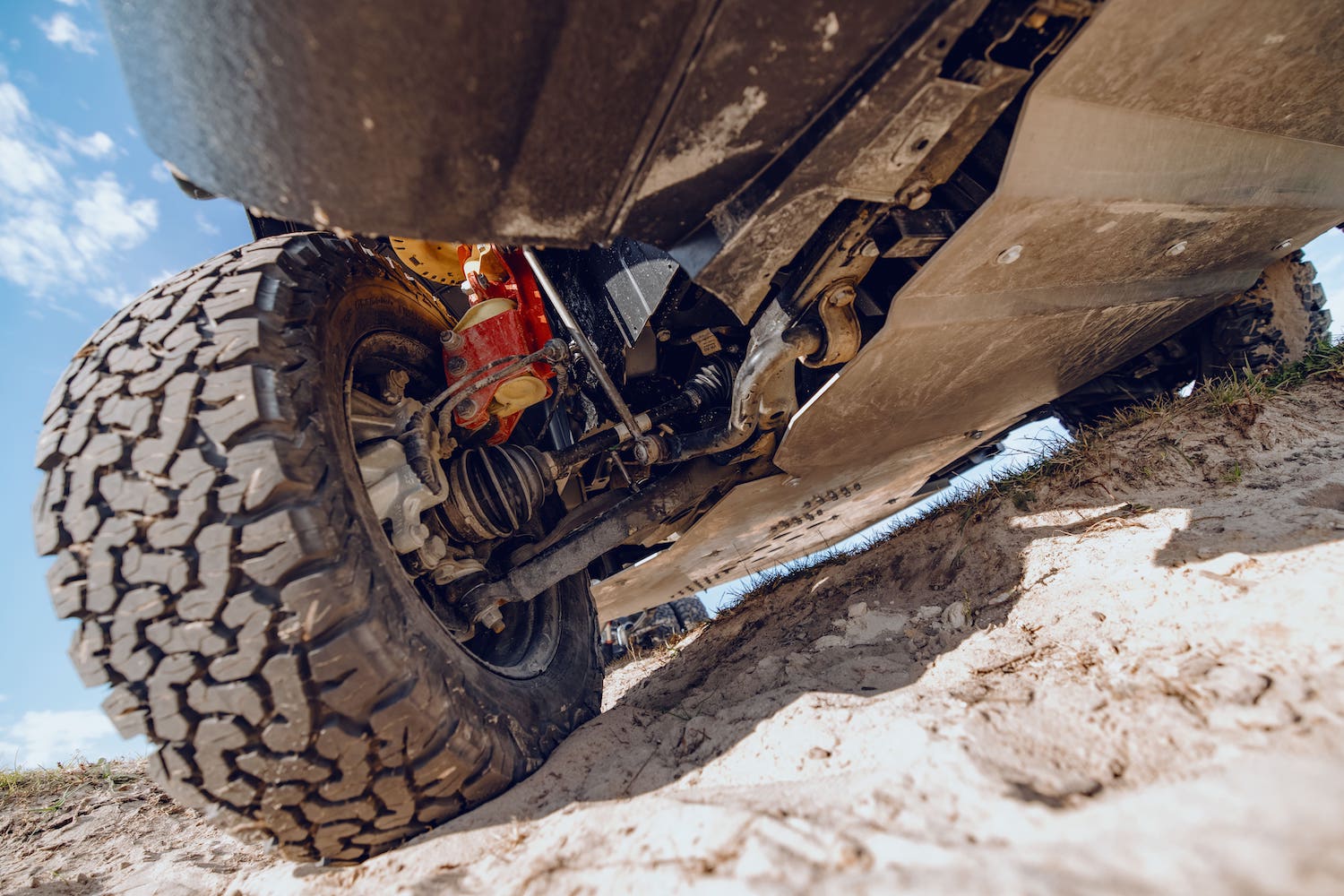 Vakhtang Dzhukashvili, founder and CEO of Torsus, said: "At Torsus, we engineer the ultimate all-terrain commercial vehicles for the mining, oil, farming, defence, emergency transportation and tourist industries. The Terrastorm chassis sets new standards in the off-road commercial vehicle market. We have taken what we know from Praetorian and Terrastorm and translated it to a more versatile package, whilst the dependability and toughness remain. By working with customers and listening to feedback and hearing their problems, we find solutions to create the ultimate off-road platform for our customers to build whatever they need. Compromises are not acceptable for our clients or for us.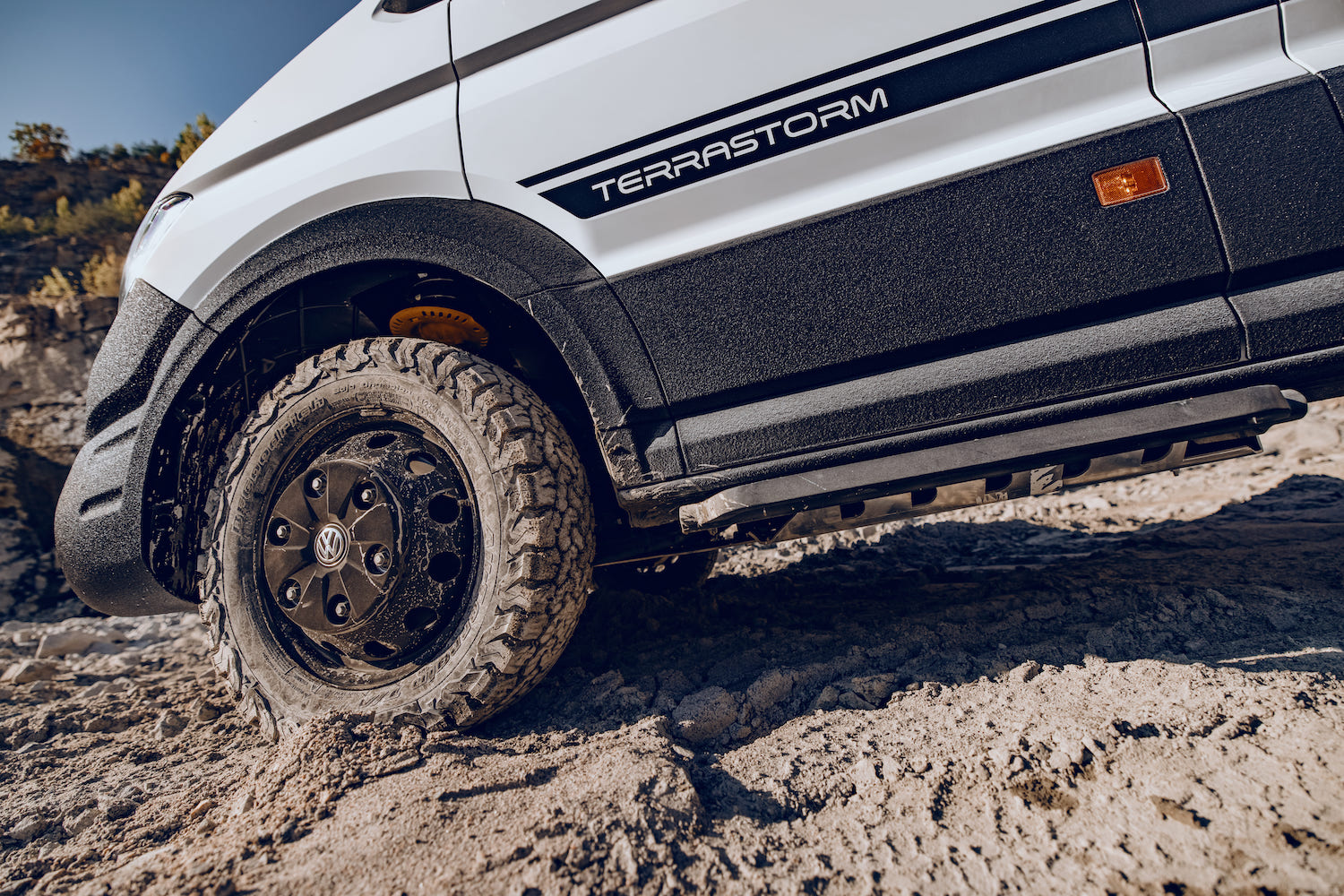 "Terrastorm chassis is a vehicle that will be at home in remote settings carrying vital medical supplies to rural communities in a refrigerated cargo box or hauling mining equipment to remote parts of the Chilian remote extraction sites. The bare chassis platform offers customers unlimited configurations, it offers complete versatility and the ability to serve multiple markets and industries."