Renault has unveiled the hydrogen fuel cell version of its large capacity Master van, the Master Van H2-Tech. Well, actually it's not just Renault — the Master Van H2-Tech is a collaborative effort between Renault and the hydrogen vehicle experts at Plug Power.
Joint venture for hydrogen
The two companies have come together to form the HYVIA joint venture, to start developing hydrogen fuel cell vehicles, and this prototype Master is the first product of that partnership.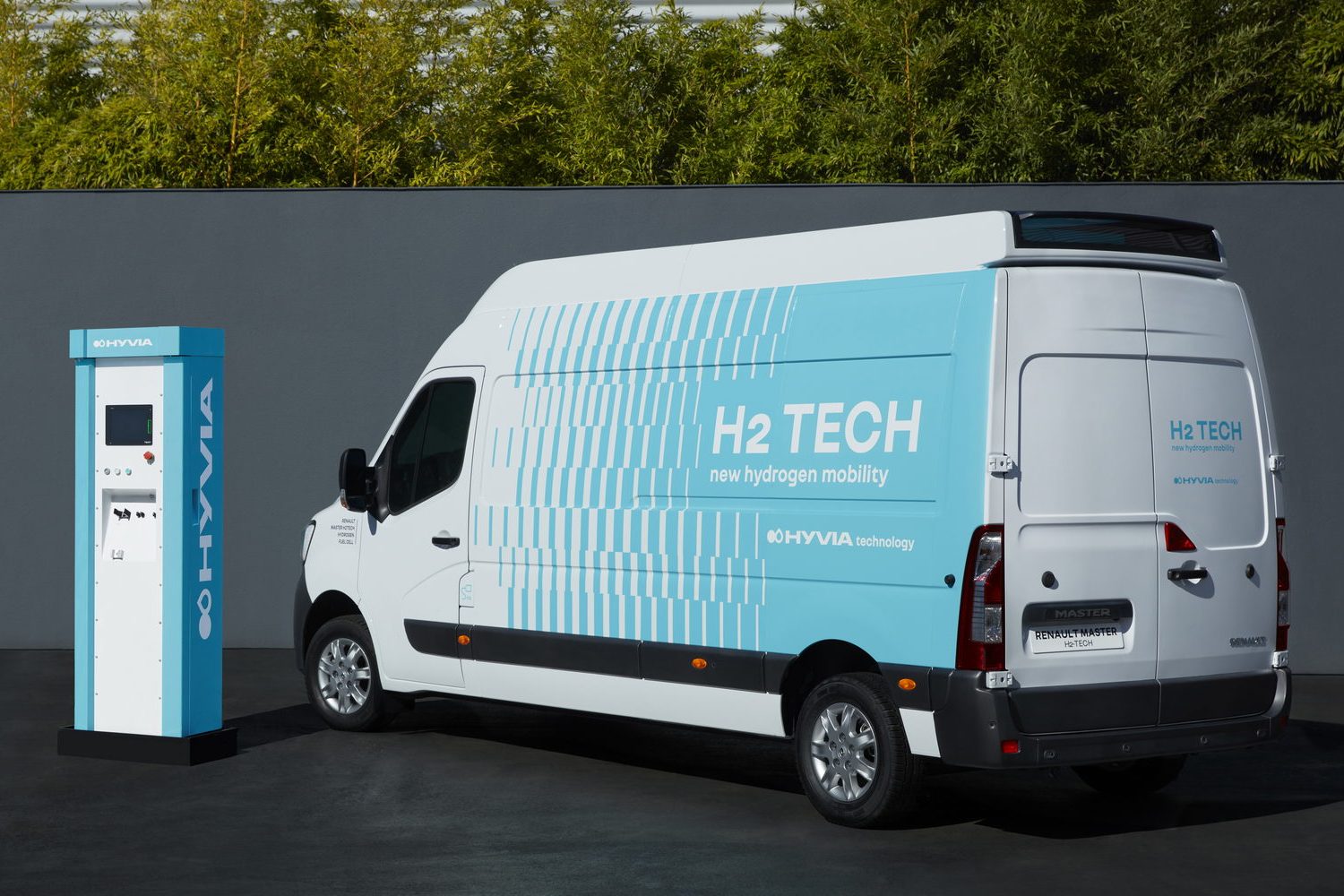 The Master H2-Tech is due to go on sale in 2022, and will feature a massive twelve cubic metres of load space, but will be able to run on zero local emissions — run hydrogen gas through a fuel cell and what you get is an electric current and water vapour. Of course, there are debates about quite how 'green' hydrogen is, because it needs energy to be extracted, transported and stored, but that's a problem upstream of the Master van itself.
Portable fuelling station
Indeed, HYVIA is itself working on its own carbon-free portable fuelling stations, which extract hydrogen from collected water, using solar power (or which can be equipped with hydrogen storage tanks filled from a mobile tanker or a fixed pipe). The stations, which will be built at Renault's Flins plant, can refuel the Master H2-Tech in just five minutes.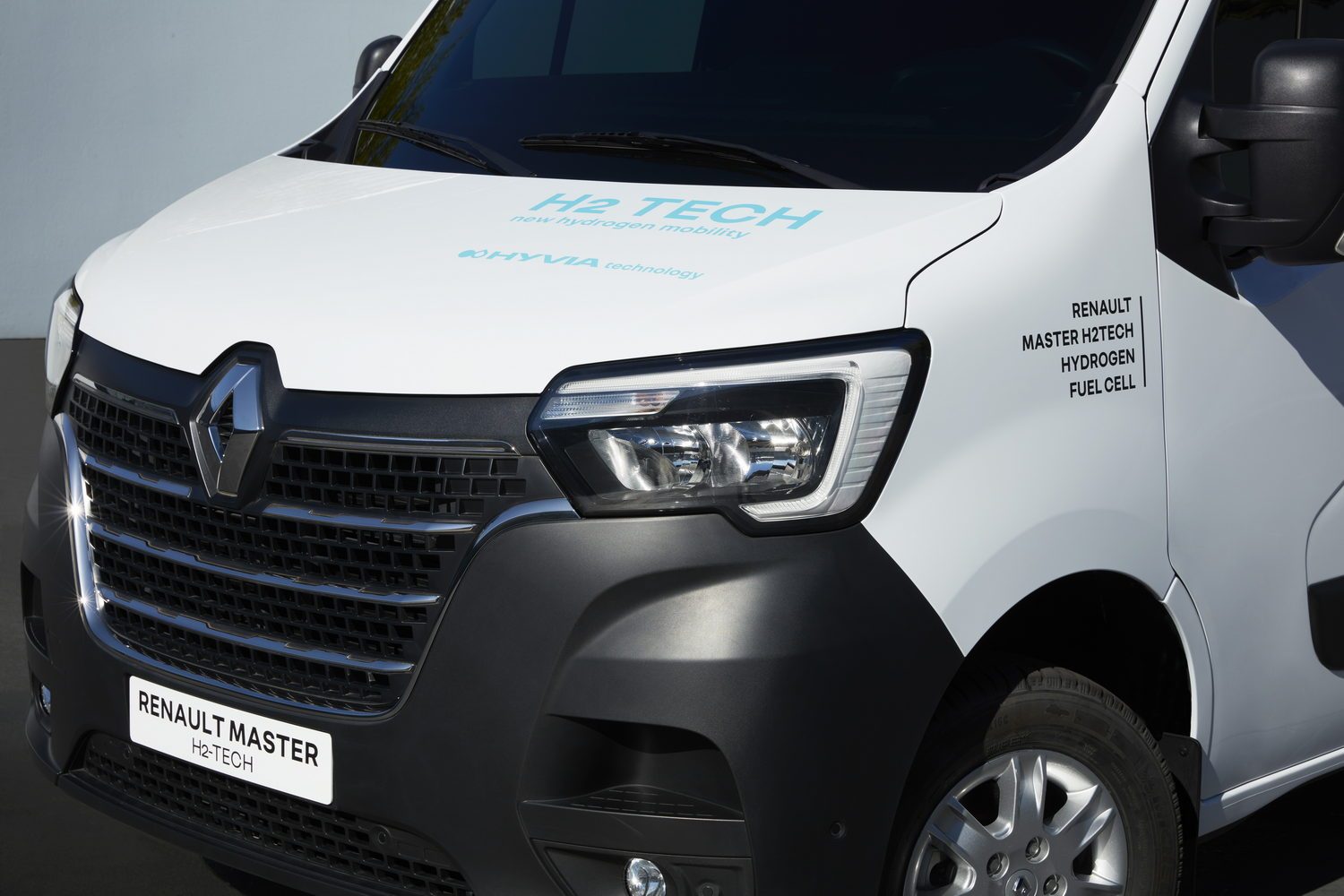 The range on a full 6kg tank of hydrogen is quoted at 500km, and that powers a 30kW fuel cell and a 33kWh battery. The van itself is built at Renault's Batilly plant, while electric and hydrogen integration is completed by PVI, a Renault Group subsidiary based in Gretz-Armainvilliers. The electric motor is produced at the Cleon plant, while the fuel cell assembly will begin at the Flins plant by the end of 2021. The hydrogen tanks are sourced from Faurecia.
Chassis cab and minibus versions too
This won't be the only hydrogen Master that Renault and HYVIA will make. There's also a larger chassis cab 19 cubic metre version, which has a slightly shorter range of 250km (but with five-minute refuelling, who cares?) and a minibus model with a 300km range.
"I am proud to unveil our first hydrogen prototypes. HYVIA, it's about hydrogen mobility solutions for a tailor-made offer to our customers to meet the challenges of hydrogen mobility. HYVIA will be able to deploy its entire ecosystem in all territories and professional fleets for a carbon-free mobility. HYVIA is moving fast, bringing together the strengths and skills of two leaders: Renault Group & Plug Power,"
said David Holderbach, CEO of HYVIA.