Renault has released images and details of its new Kangoo E-Tech electric van ahead of its debut in Ireland early summer 2022.
With no major exterior differences from the regular Kangoo that launched in 2020, all the changes to the electric model are either inside or under the skin.
Charging ahead
The main headline is obviously the Kangoo E-Tech electric's battery and motor combination. A 45kWh battery pack provides around 300km of range meaning that it'll be suitable for most business users' daily use. At its maximum 80kW DC recharging capacity, the battery can take on an extra 171km of range in 30 minutes.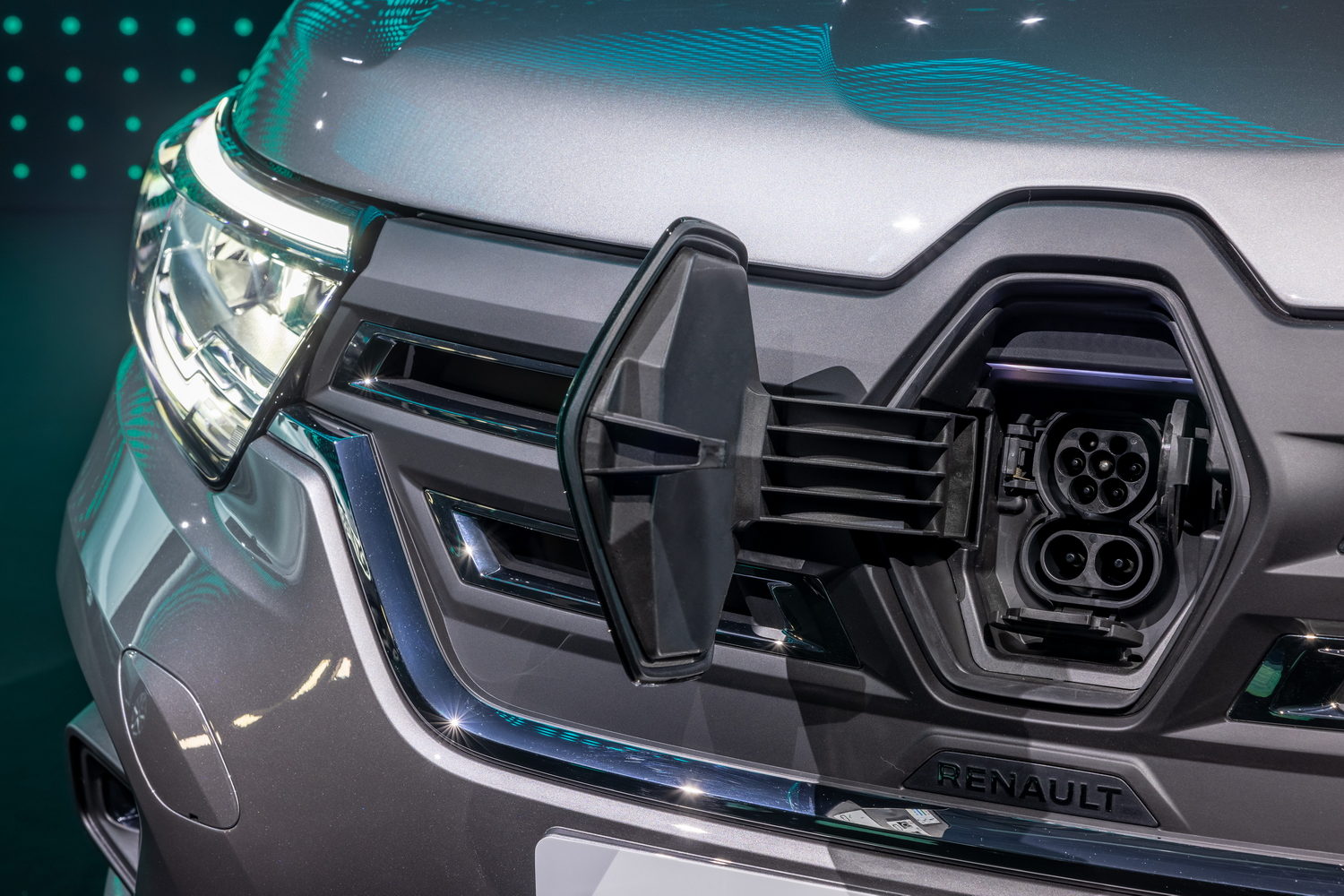 An 11kW three-phase on-board charger, suitable for AC charging set-ups, comes as standard and a 22kW charger for faster public charging is an optional extra, as is the 80kW DC charger.
Renault says that 15 per cent to 100 per cent battery charge can be achieved in 3 hours and 50 minutes when plugged into a 11kW wall-box or less than six hours with a 7.4kW outlet.
A 90kW electric motor delivers 122hp and 245Nm of torque to the front wheels.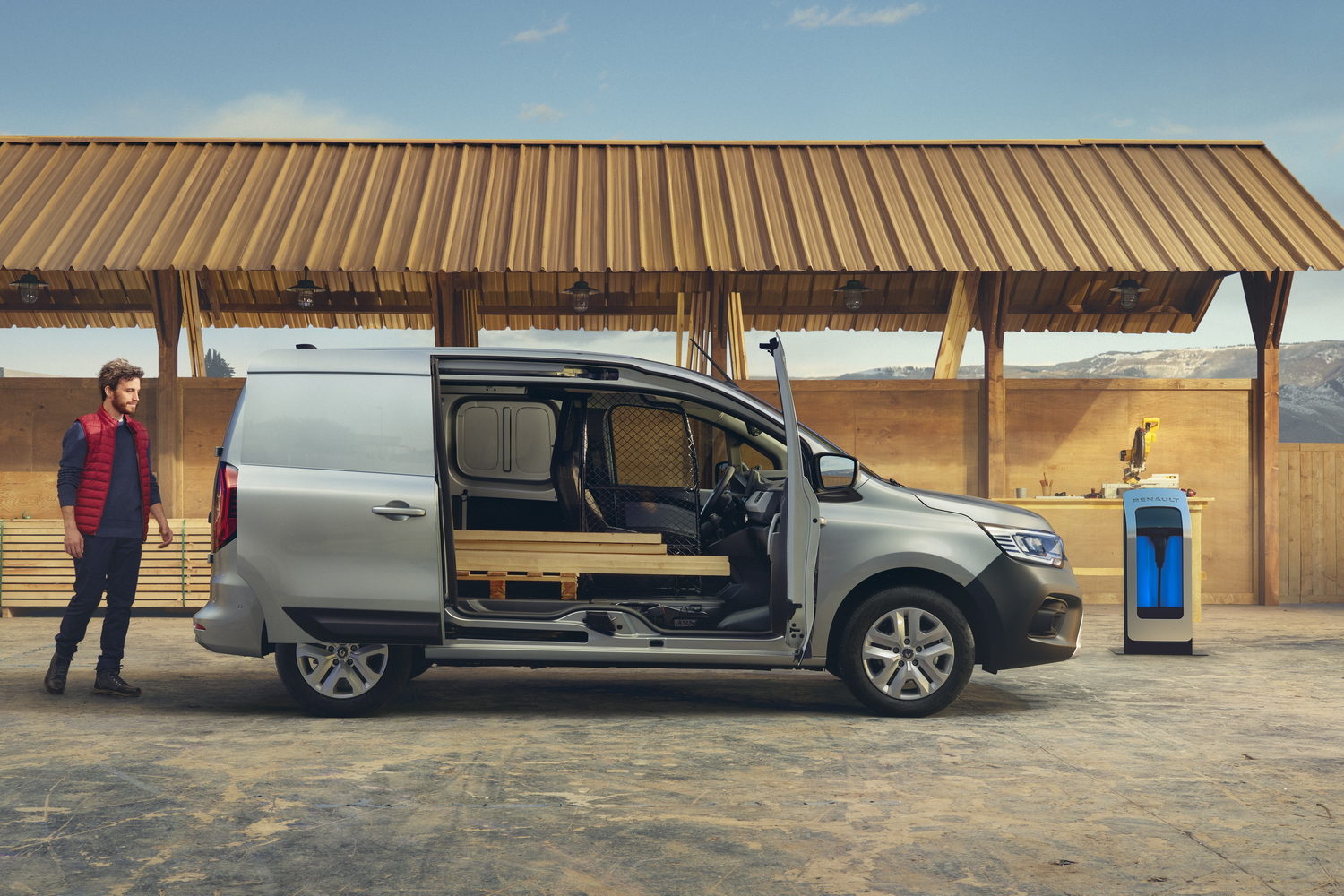 Increasing range
Renault has made use of a number of different engineering solutions to help extend the Kangoo's battery range.
The air conditioning system uses an efficient heat pump to draw in air from around the vehicle to warm or cool the cabin while using a minimum of energy.
Three regenerative braking options are available for the driver to choose depending on the type of driving. Sailing mode, for use on motorways and the like provides the minimum of electric braking; Drive mode strikes a happy medium, delivering something like the engine-braking on a petrol- or diesel-powered vehicle; Brake mode provides the maximum level of regeneration and allows for one-pedal driving in heavy traffic situations.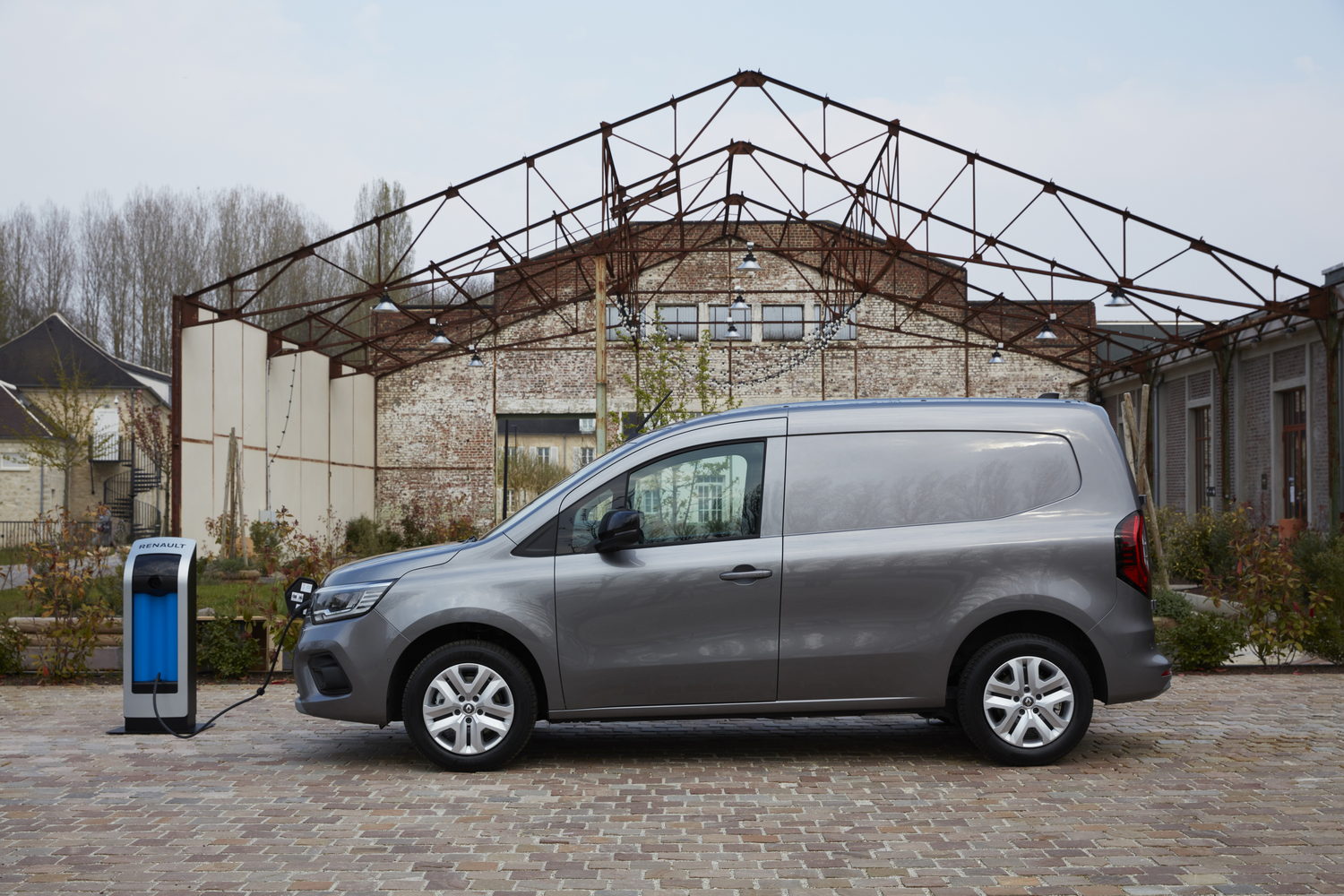 Eco is an additional selectable driving mode that caps the Kangoo's top speed and blunts its power delivery to maximise battery range.
Cabin fever
The interior is well appointed with an eight-inch infotainment touchscreen, a hands-free key-card and an automatic parking brake. Optionally, buyers can choose a heated windscreen, heated front seats and a heated steering wheel, as well as a bigger ten-inch digital instrument panel displaying information about the driving modes and power management.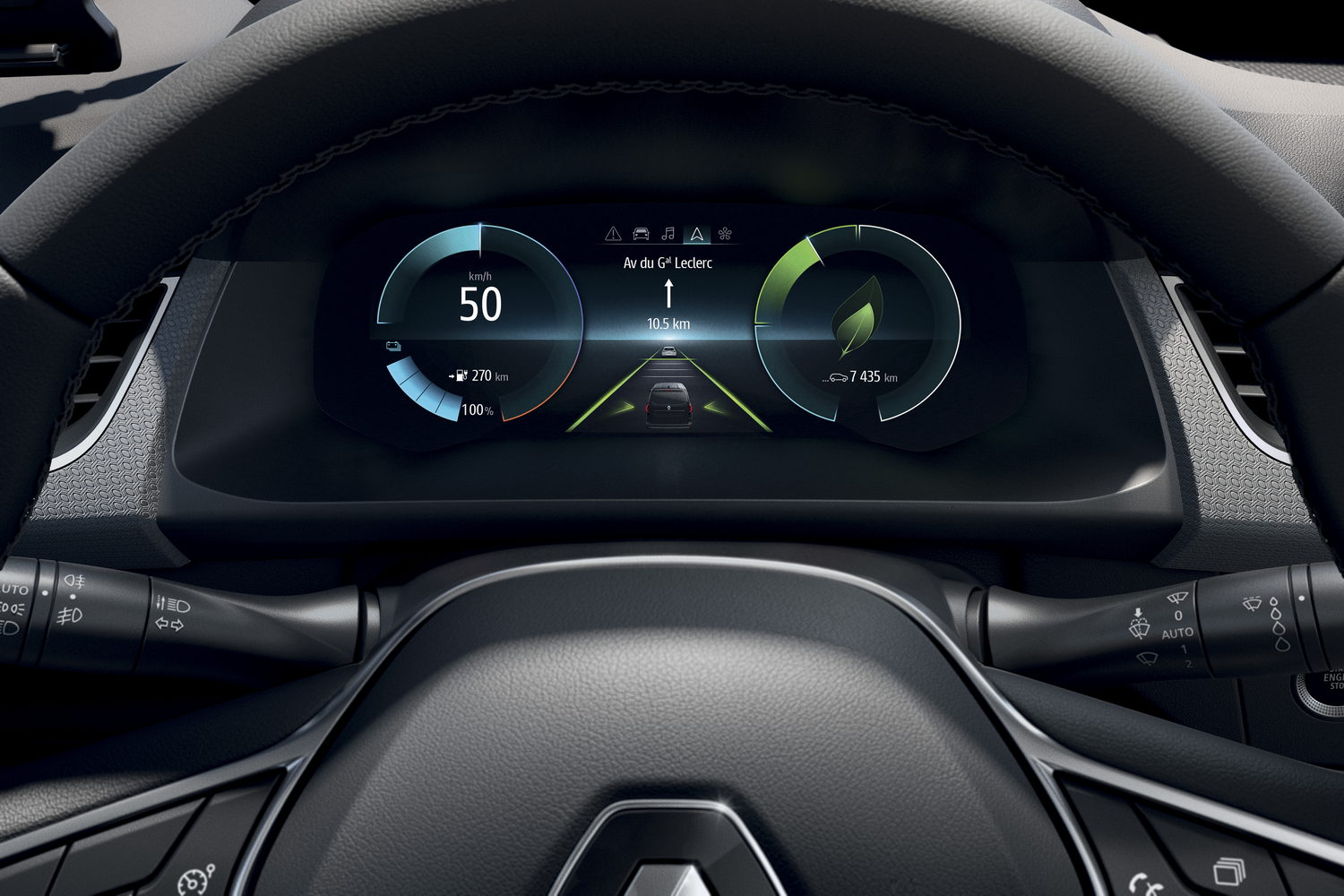 Three-abreast seating is available and the middle seat's backrest can fold down to create a usable flat table or desk space. In total, there's around 60 litres of storage space in the cabin itself.
Driver assistance features include Adaptive Cruise Control with Stop and Go technology, best suited to heavy, stop-start motorway traffic.
Payload
Out back, there's as much space as in the regular Kangoo, the electric model's underfloor battery not impinging on load capacity.
A figure of 3.9 cubic metres is given, though Renault says that a longer wheelbase version is coming too with 4.9 cubic metres of space.
The electric Kangoo's payload is 600kg and when the longer model arrives — no date has yet been given — its payload will be 800kg.
Towing capacity is 1,500kg.
Sales
Sales of the new Renault Kangoo E-Tech electric are due to begin in Ireland by the summer of 2022, though Irish pricing has yet to be announced. Some of the specification named above may not be available, either, but Renault Ireland has confirmed that a three-seat cabin will be offered.