Renault has launched an updated Trafic Passenger, the multi-seat version of the popular van, which comes with a higher-quality cabin and a new diesel engine option. There's also now an eight-seat 'SpaceClass' model for high-end shuttle work.
LED headlights
The new Trafic Passenger is easily spotted in, well, traffic, thanks to its big new grille, new, flatter bonnet and new LED headlights. Basic models come with new wheel trims, but the ritzy SpaceClass gets 17-inch diamond-effect alloy wheels.
In the cab, there's a new dashboard with more of a wraparound effect, and higher-grade materials. There's also a new gear lever design, plus the air conditioning controls are embellished with chrome trim for even more upmarket appeal. Customisation options are enhanced by a range of new colours and materials, while the SpaceClass benefits from an 'exclusive and elegant' Meteor Grey dashboard finish.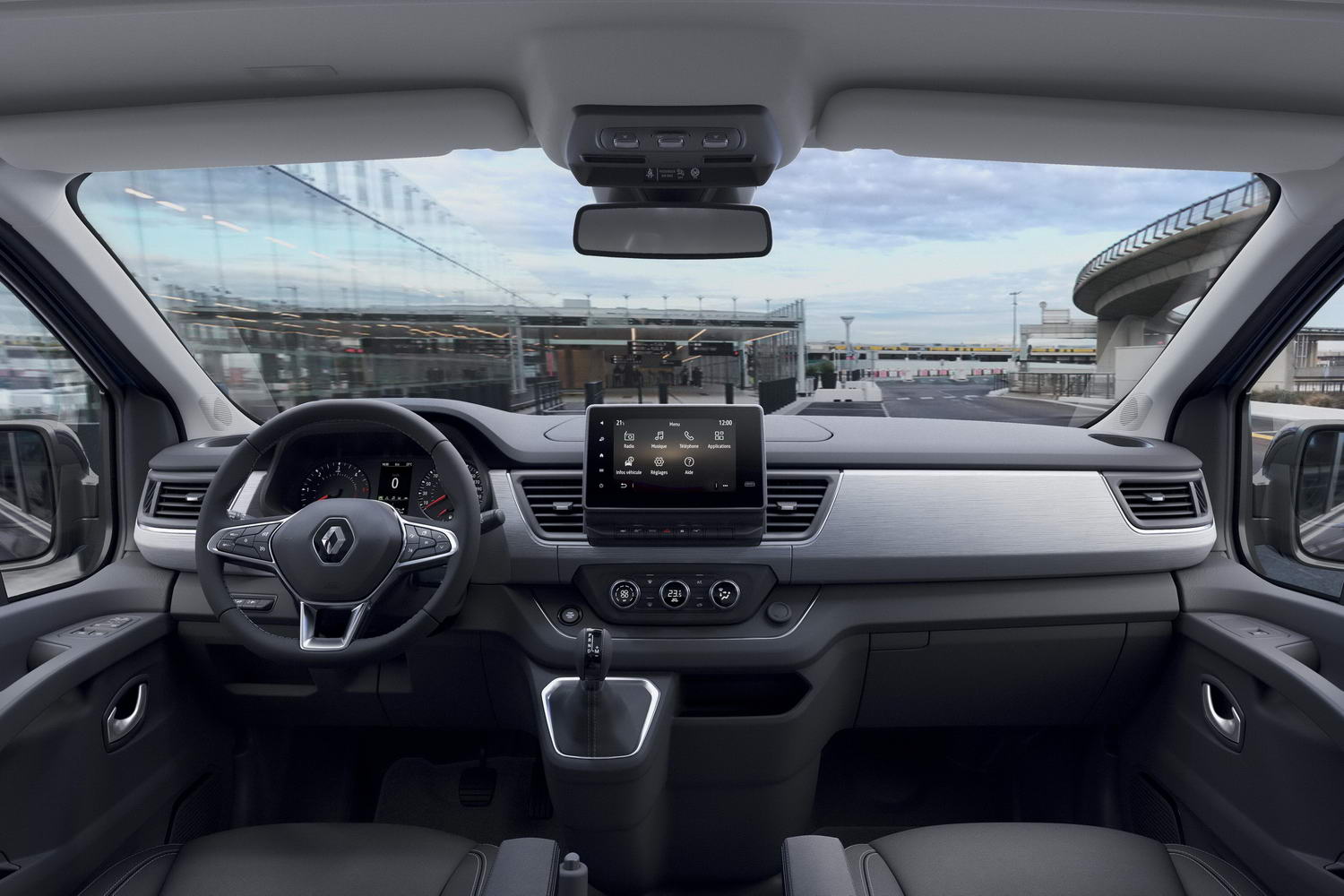 Infotainment upgrade
It's also a practical interior, with 84 litres of storage space thanks to cubbies and trays dotted around the cab. There's also a major infotainment upgrade, with a new eight-inch 'Easy Link' touchscreen available, that includes internet connectivity, as well as Apple CarPlay and Android Auto. Navigation is standard, while a wireless phone charger is optional.
Safety has also been taken care of, and the new Trafic Passenger includes such electronic driver aids as cruise control that automatically maintains a safe distance to the vehicle in front, plus an Active Emergency Braking System (AEBS). Other new features include Blind Spot Warning and a new passenger airbag that's been optimised to protect two front seat passengers.
A series of new optional packs will also be available, depending on the need of the customer and the intended use of the vehicle. Specialists in VIP and passenger transport will be able to take advantage of the luxurious Prestige Pack featuring two independent swivelling captain's chairs, a bench seat replacing the third-row seats, a reading light and leather interior throughout. A new Adventurer Pack features similar options with the addition of a third row of seats that can fold completely flat to form a bed.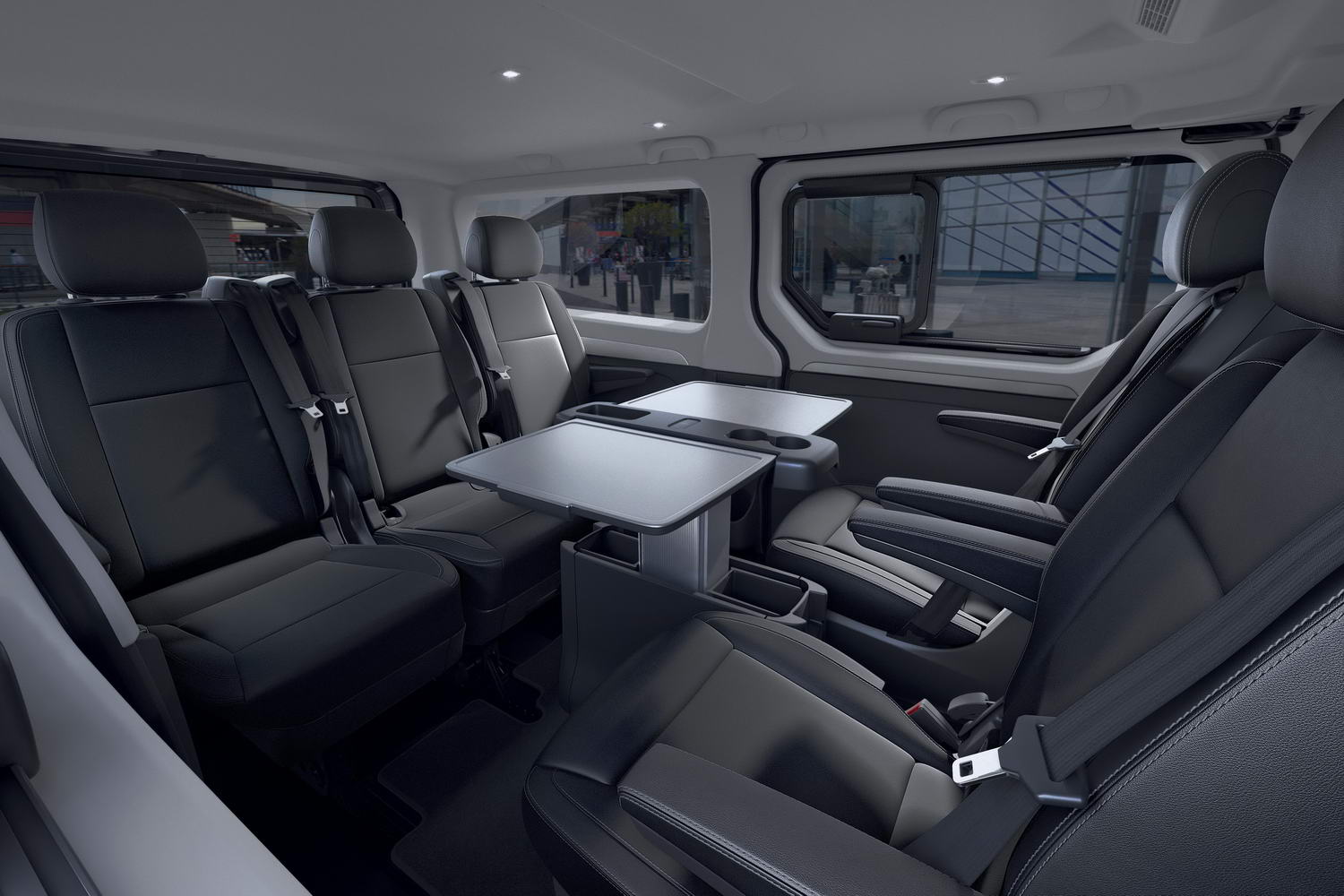 New 150hp engine
There's also a new diesel engine, in the dCi 150 unit with, guess what, 150hp - replacing the old 145hp engine - and sitting alongside the existing dCi 110 and 170 engines in the range. All are equipped with start-stop, helping make the new Trafic compatible with the latest Euro 6D-full emissions regulations. A six-speed manual gearbox is standard on dCi 110 and dCi 150 models, while a six-speed EDC dual-clutch automatic transmission is available on both the dCi 170 and dCi 150.
Speaking about the new Trafic Passenger and new Trafic SpaceClass, Senior Vice President of the Alliance Business Unit, Mark Sutcliffe, said: "This year, the emblematic Renault Trafic, a real success story for three generations, is celebrating its 40th anniversary, with more than two million units sold in 50 countries. It is an opportunity to renew Renault Trafic Passenger and SpaceClass with a distinctive design, an extended engine range and driving aids for greater safety. They are part of the world of the passenger car. Designed for local authorities and large families, VIP transport or customers looking for adventure, there's a version for everyone."