Renault has launched a fully-electric E-Tech version of its hugely popular Trafic van. The Trafic has been on sale, in various versions, since 1980 and has sold 2.4 million units in that time. Now, there's a fully electric model featuring a 52kWh battery pack.
Plenty for a full day
That's enough to give the Trafic E-Tech a range on one charge of up to 297 kilometres, which Renault reckons is 'usually plenty for a full day – at the best cost of ownership and use.'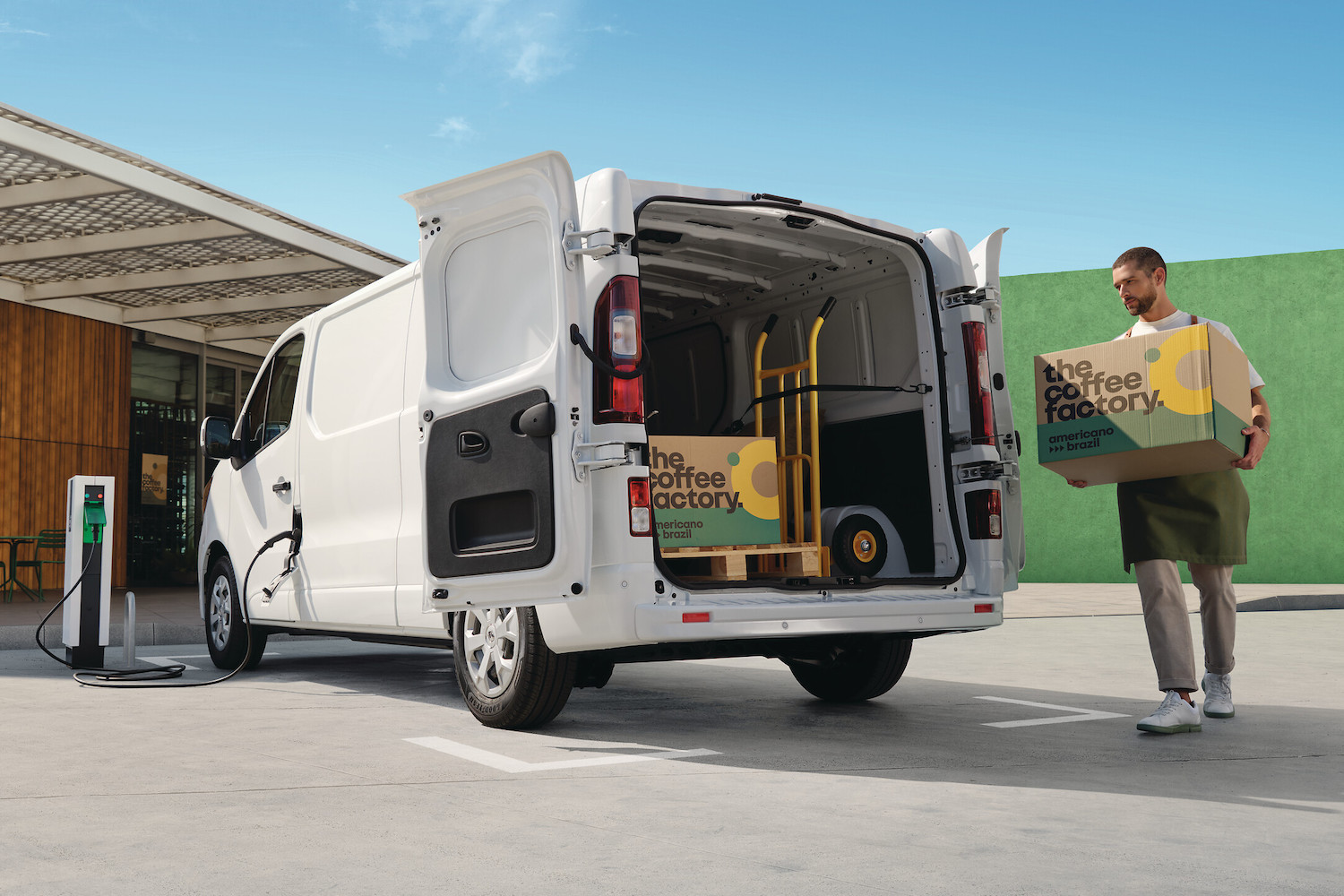 Powering the Trafic E-Tech is a 90kW (122hp) electric motor with 245Nm of torque. There's an Eco mode that holds back the motor's power to stretch the range a little, and a Long Range version that's limited to a maximum speed of 90km/h, which in theory gives it a 322-kilometre range.
Can add 50 kilometres in 25 minutes
For now, the Trafic E-Tech is a slow-charger — it has a standard 22kW on-board charger, which allows it to charge from a home 7kW charging point, or, if you're using an ESB kerb-side charger, can top up an extra 50km in around 25 minutes. Next year, the Trafic E-Tech will be available with faster 50kW CCS fast charging. However, the idea is that these vehicles will generally be used on shorter urban journeys from central depots, so there shouldn't be too much need for fast charging.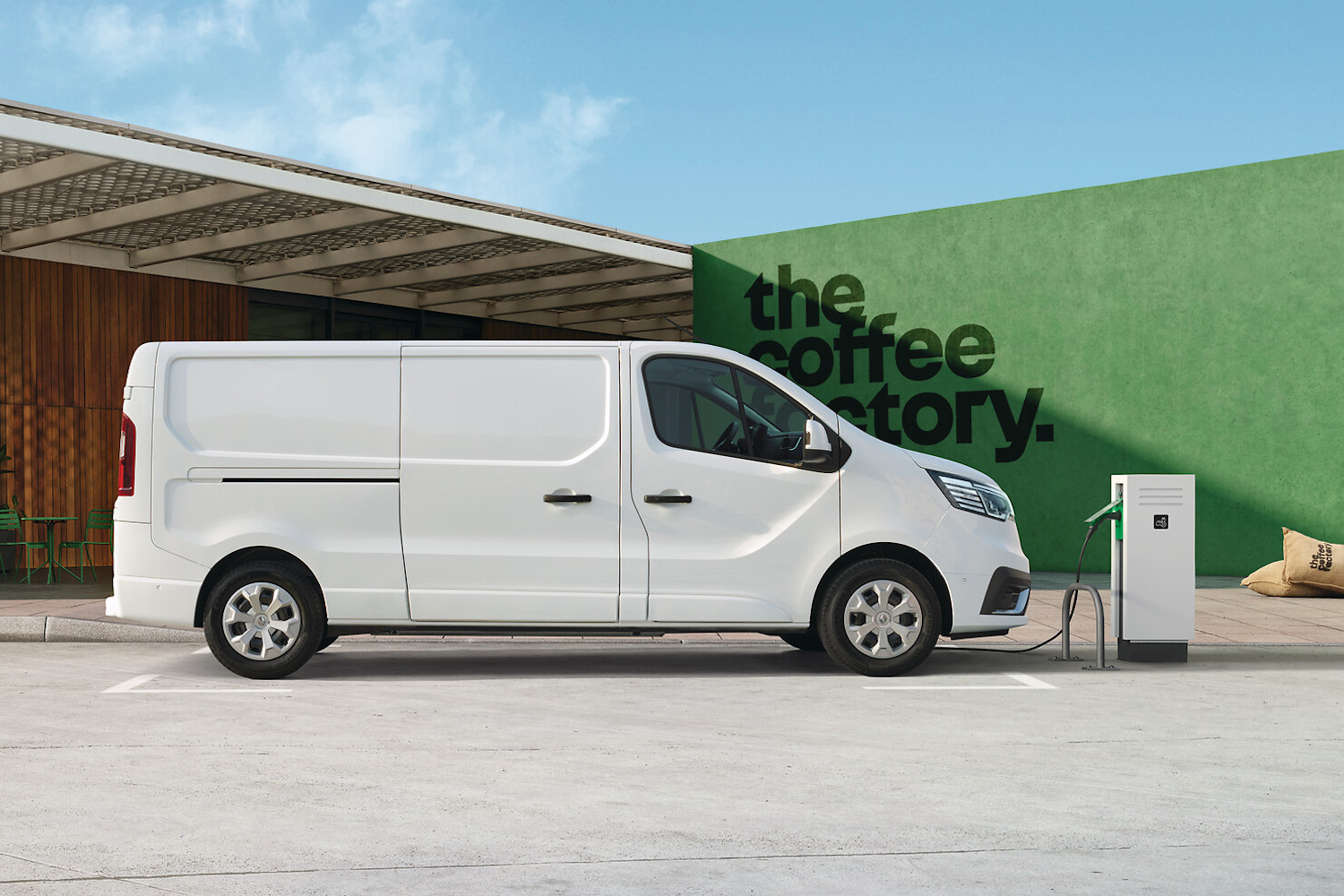 Users can control charging settings through the MyRenault smartphone app or the Renault Easy Link multimedia system, which comes as standard. That allows for scheduled charging (such as overnight on cheap-rate electricity), cab pre-heating or cooling, and even a list of destinations you can reach with the battery's remaining range.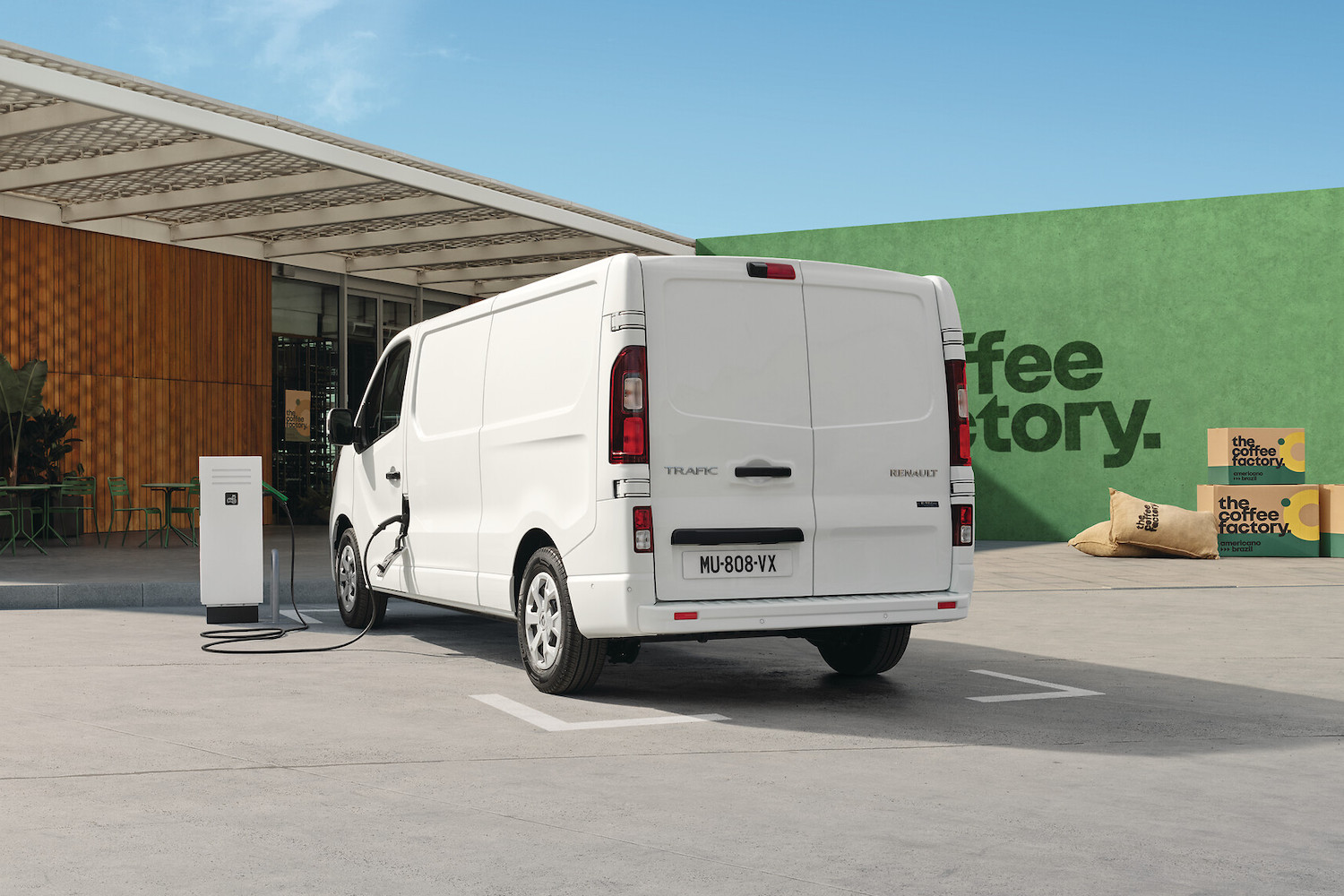 Comes in two lengths and heights
The Trafic E-Tech comes in two lengths — 5.08 metres and 5.48 metres — and two heights — 1.967 metres and 2.498 metres — and can carry up to 5.8 cu. metres or 8.9 cu. metres, depending on the version. The maximum load length for the long-wheelbase model is 4.15 metres, while the Trafic E-Tech can tow up to 750kg and haul a maximum payload of 1.1 tonnes.
There's lots of storage space in the cab, too, with up to 88 litres (19.7-litres in the console, 14.6 litres in the doors, 54 litres in the bench) of space, while some models come with a 6.6-litre 'EasyLife' slide-out drawer. The Trafic was actually the first van to come with a fold-down passenger seat that can act as a desk, and that tradition continues here.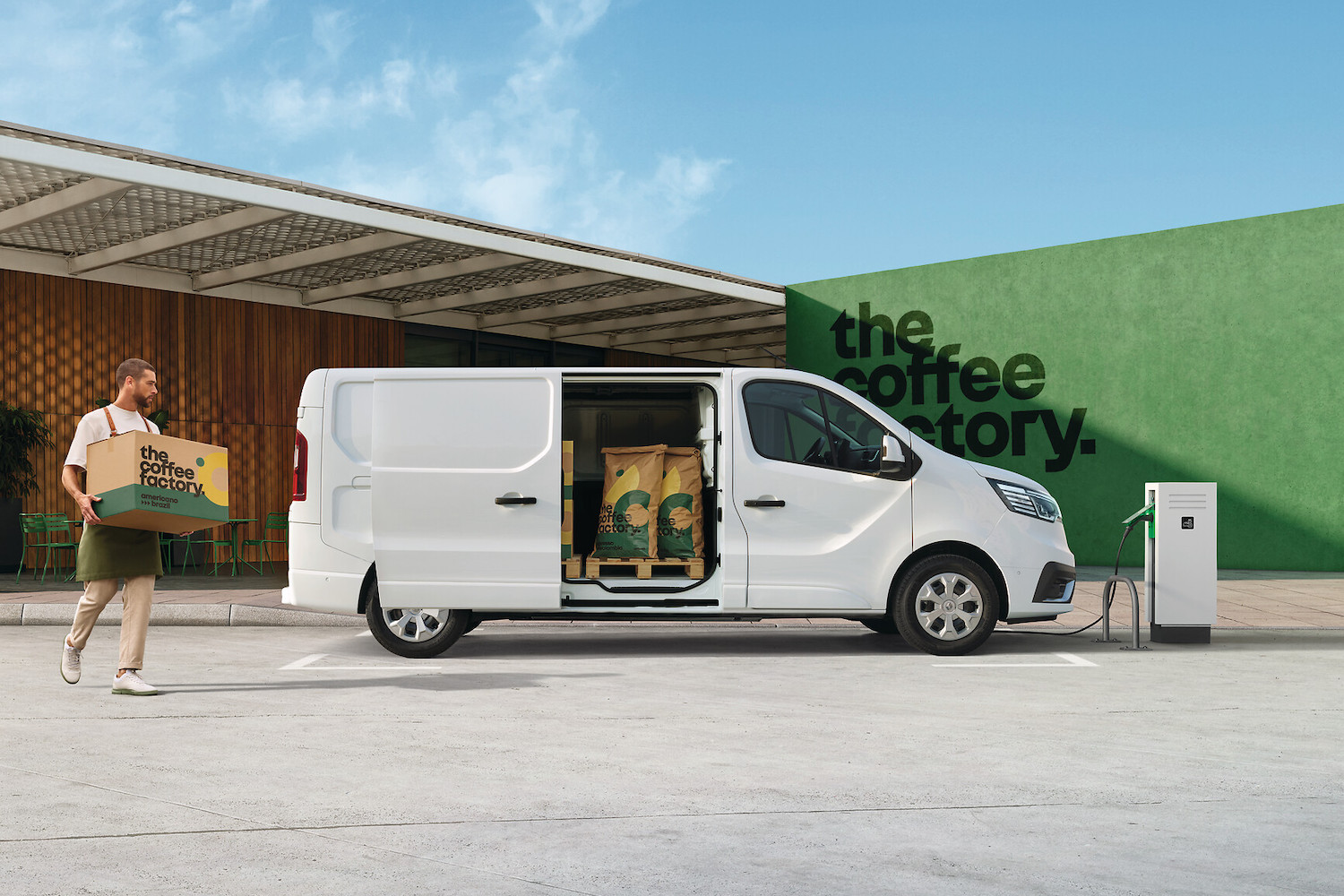 The batteries have an 8-year or 160,000 km warranty. While they are covered, if their state of health drops below 70 per cent of its nominal level, Renault will replace them free of charge.
Renault will build the Trafic E-Tech at Sandouville in France, and order books for the L2 (H1 and H2 Van, FloorCab and CrewCab) will open this October with deliveries starting in November. Ordering for the L1 (H1 Van and CrewCab) will begin in November, with deliveries starting in December.