Renault and Hyvia (an eco-transport specialist jointly set up by Renault and hydrogen experts Plug Power) have shown off their latest hydrogen-powered commercial vehicles. The new vehicles are based on the Renault Master van and both use hydrogen fuel cell power.
First up is the chassis-cab, which will be displayed at the Solutrans show from 16th to 20th of November (as part of the Eurexpo in Lyon, France). The Renault Master Chassis Cab H2-TECH combines a 30kW hydrogen fuel cell and a 33kWh electric battery for a combined range of around 250km. It can store 3kg of hydrogen in two tanks. The chassis cab can handle a box-body conversion of up to 19m3 and carry a maximum payload of 1,000kg.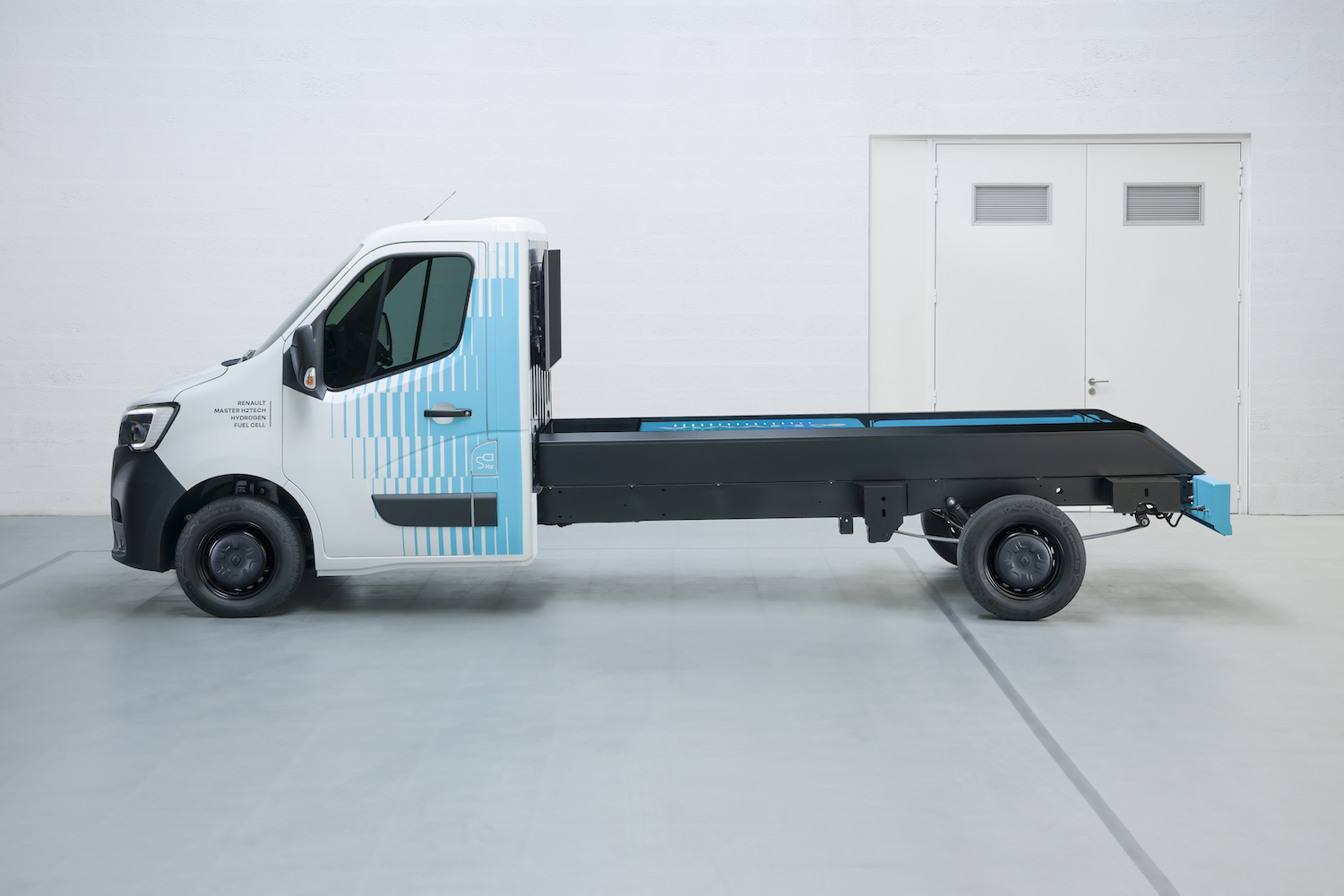 Renault's hydrogen fuel cell 15-seat minibus
Next up is the Renault Master City Bus H2-TECH which will be shown at the Salon des Maires in Paris from the 16th to the 18th of November. This minibus can take up to 15 people, and with the same 30kW hydrogen fuel cell as the chassis cab, it has a claimed range of around 300 kilometres.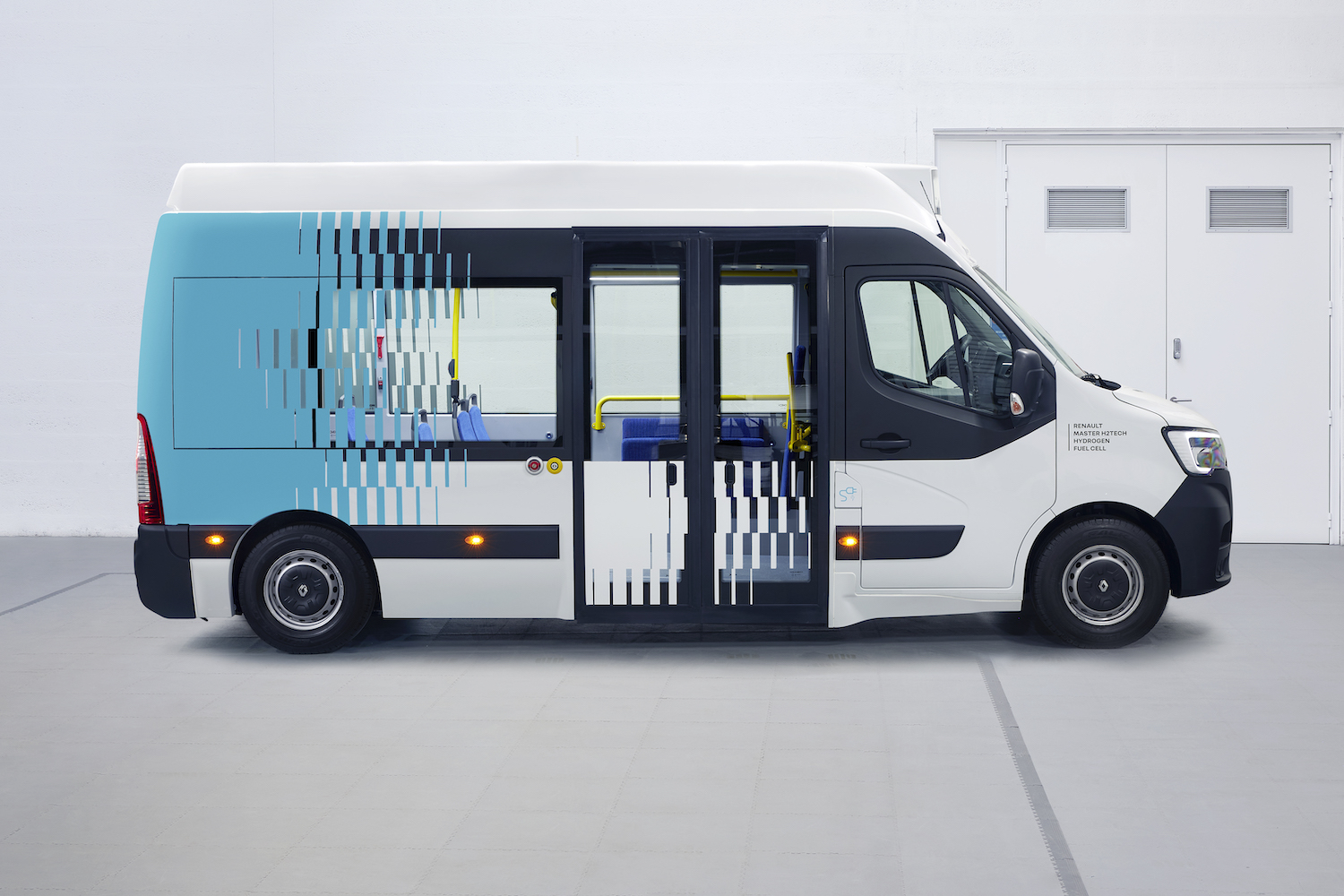 According to Renault and Hyvia, both vehicles will be available in 2022 with green hydrogen production and distribution solutions.
What is green hydrogen?
Well, unfortunately, most currently available commercial hydrogen is a by-product of the petroleum industry and is not what you'd actually call clean. Green hydrogen, in theory, can be extracted from water using renewable electricity, making it a vastly more climate-friendly power source.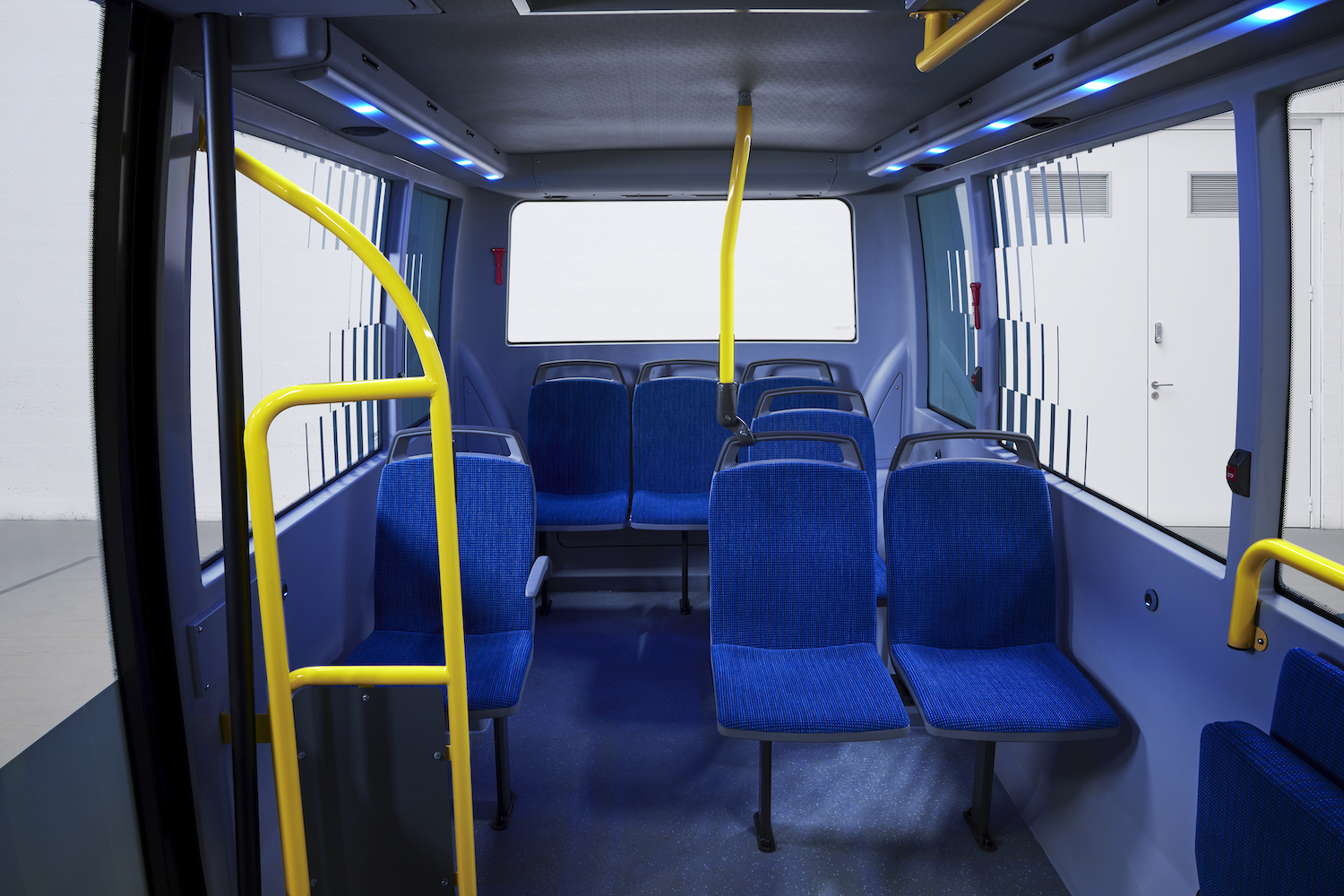 Scaling-up hydrogen production
Until now, scaling up green hydrogen for commercial production has not been easy, but that is precisely what Renault and Hyvia are trying to do. Hyvia is even designing its own hydrogen fueling stations, which could make hydrogen on-site from collected rainwater.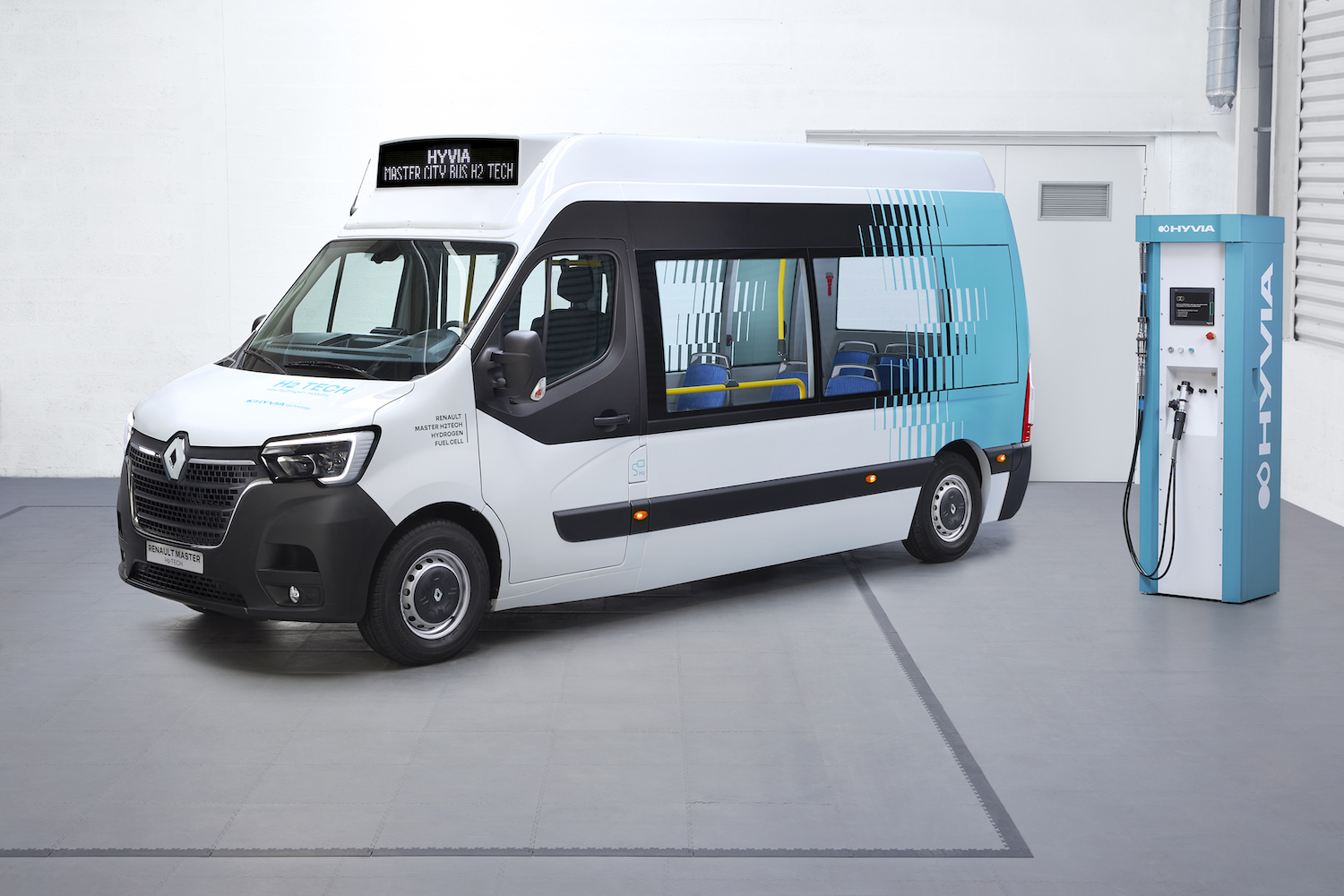 "Hyvia is moving fast. After less than six months of existence, we unveiled three Hydrogen Light Commercial Vehicles: a Van, a Chassis Cab and a City Bus. To meet different usages, for professional fleets or territories. We also revealed our Hydrogen Refueling Station, to offer customer refueling options where hydrogen infrastructure is still in development. Hyvia is about concrete solutions to be on track to meet the challenges of green hydrogen mobility and the decarbonisation of transport," said David Holderbach, Hyvia's CEO.