Peugeot, along with its stablemates at Citroen, Opel and Toyota, will be one of the first manufacturers to put a hydrogen fuel cell van on sale. The Peugeot e-Expert Hydrogen will go on sale towards the end of this year, initially in France and Germany (which have hydrogen fuelling networks that are rather better-developed than Ireland's.)
400km hydrogen range
The new hydrogen van is based on the existing all-electric e-Expert, which uses either a 50kWh battery, or a larger 75kWh battery, for a WLTP range of 230km or 330km, respectively. The new e-Expert Hydrogen will beat both of those, with a range of 400km on a full tank (actually tanks) of hydrogen and a fully-charged battery.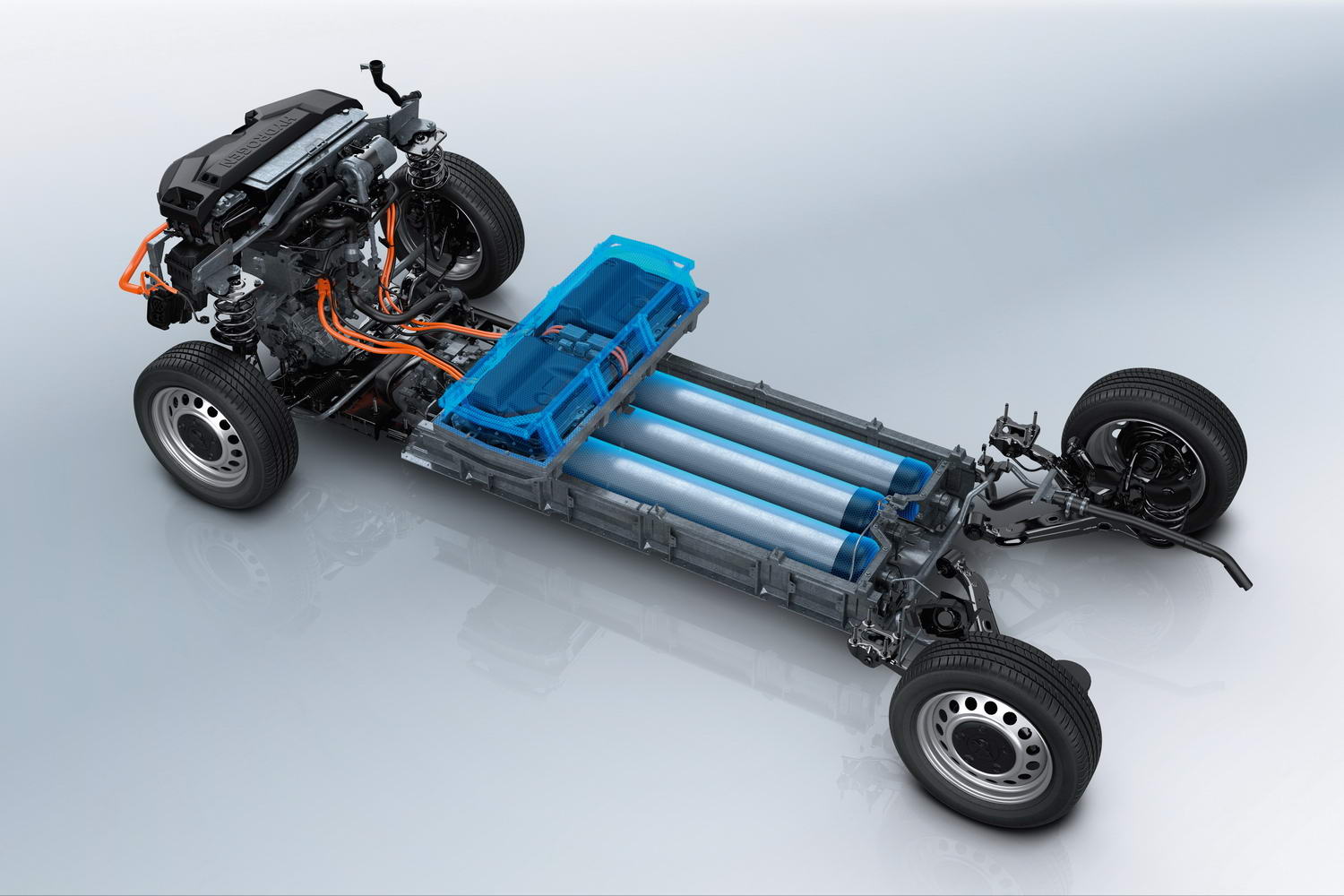 Technically, Peugeot calls its hydrogen setup a 'mid-power plug-in hydrogen fuel cell electric' — which means that it uses both hydrogen and mains electricity. There's a compact 10.3kWh battery on board, which can be charged up just as with the all-electric e-Expert, and which gives the van a roughly 50km range by itself.
The hydrogen is stored in three high-pressure tanks, mounted under the load floor where the battery model's cells would usually go. Those tanks can be filled up in around three minutes, claims Peugeot, and store 4.4kg of hydrogen at a pressure of 700 bar.
The only emission is water
That hydrogen is then fed into a fuel cell mounted where the standard Expert's diesel engine would normally be found, and is chemically re-combined with oxygen drawn in from the air outside. That chemical reaction creates two by-products — water (because two atoms of hydrogen combine with one atom of oxygen to form water — remember your Junior/Inter Cert science?) and electricity. That electricity is then fed to the 136hp, 100kW, 260Nm electric motor, another component shared with the standard electric model.
The battery part of the powertrain can be charged at 11kW AC power and takes less than an hour to charge from a wall-box charger.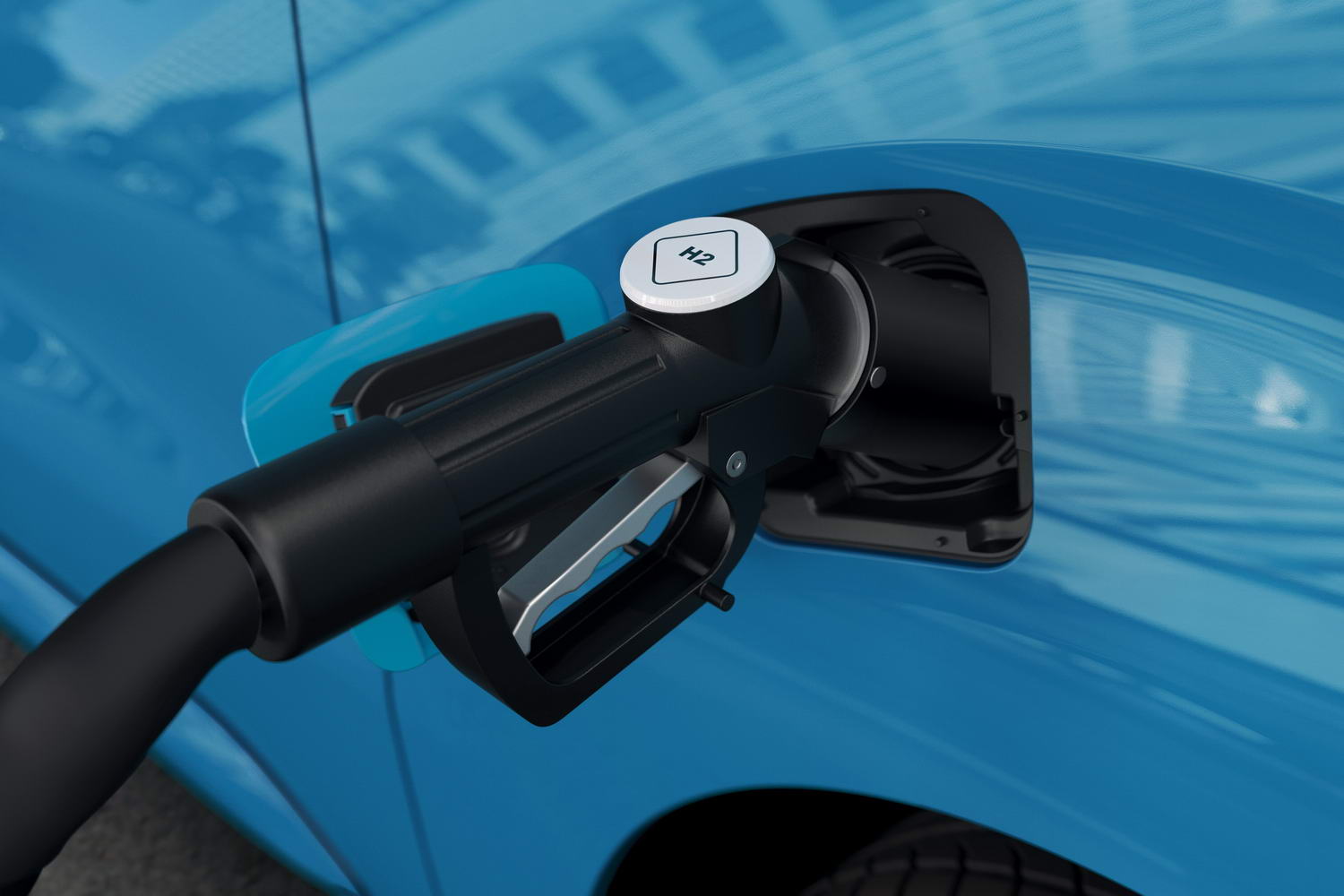 The idea is that at start-up, and under light loads, the battery provides the power, while the fuel cell kicks in as the load demand rises. For acceleration, or dealing with steep hills, both work together.
1,100kg payload
As with the all-battery e-Expert, there are two available lengths — 4.95 metres or 5.30 metres, with maximum load space of up to 6.1 metres cubed, and a payload of 1,100kg. Basically the same as the electric versions. Maximum towing capacity is 1,000kg.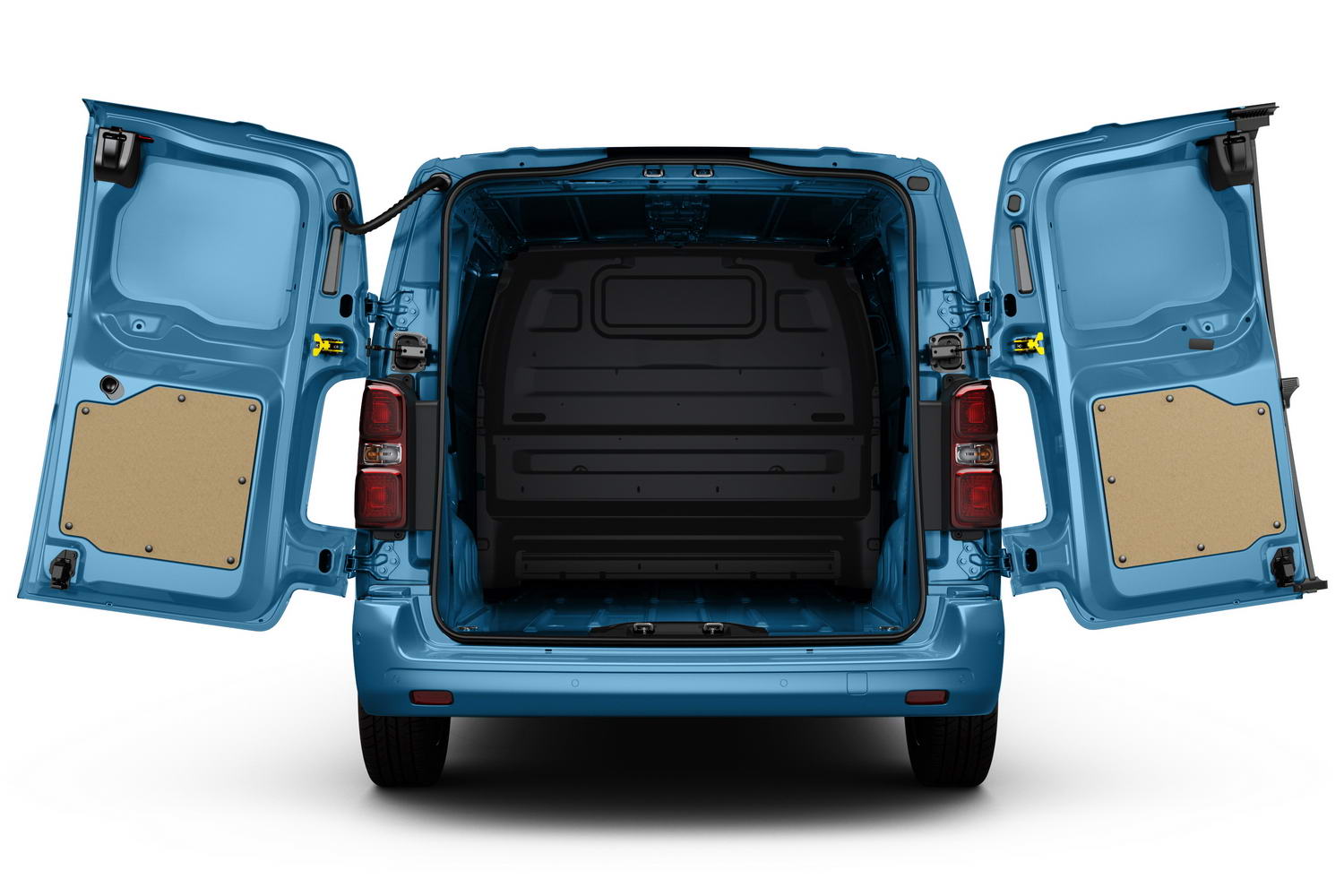 Standard equipment includes a two-seat cab, two sliding side doors, electric parking brake, manual air conditioning, reversing camera and a seven-inch touchscreen.
Peugeot Ireland has not yet announced prices for the e-Expert Hydrogen.