Peugeot is pushing ahead with its plans to develop more hydrogen vehicles and has just launched the production-ready version of its medium-sized van called the e-Expert Hydrogen. It now means that the Expert van is available with diesel, electric, or hydrogen power.
E-Expert carries 4.4kg of hydrogen
The e-Expert Hydrogen is built in Russelsheim, Germany, as Peugeot is part of the same Stellantis Group as Opel. The e-Expert Hydrogen can carry 4.4kg of hydrogen in its tanks, giving it a range of some 400 kilometres before it needs refuelling. Helpfully, doing so takes just three minutes, assuming you can find a hydrogen pump.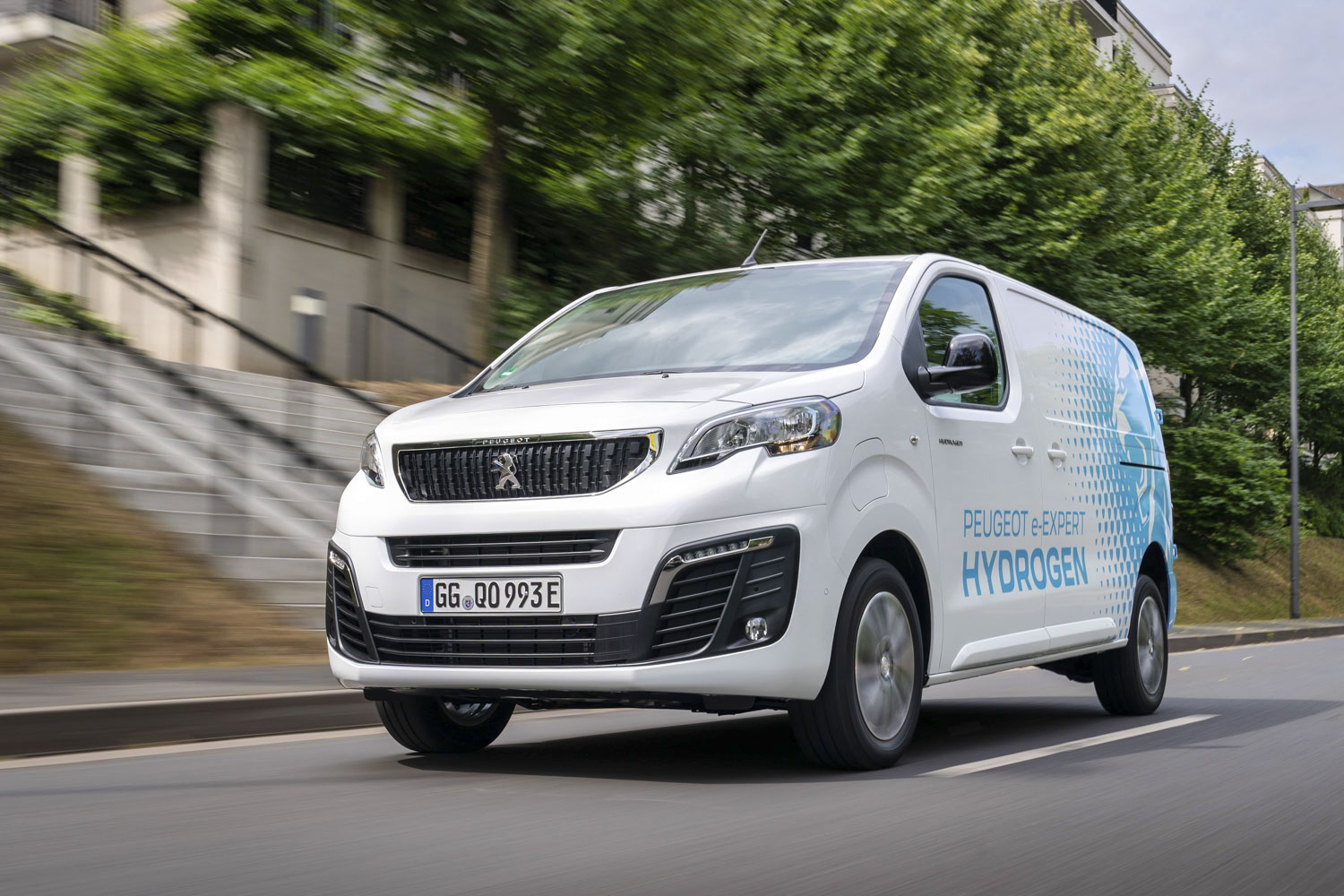 There are previous few such pumps available as yet, but Peugeot is hopeful that will change soon — the company says that the hydrogen fuelling network in Europe is "constantly growing" and that investment from the European Clean Hydrogen Alliance is estimated at around €60 billion. Peugeot says it's working with energy suppliers to ramp up H2 availability. 
The idea behind the e-Expert Hydrogen is, according to the French van maker, "intensive use without emissions" or, in other words, you can drive the e-Expert Hydrogen around all day long and only need to stop for a few minutes to top up the tanks, rather than waiting hours for a battery to charge.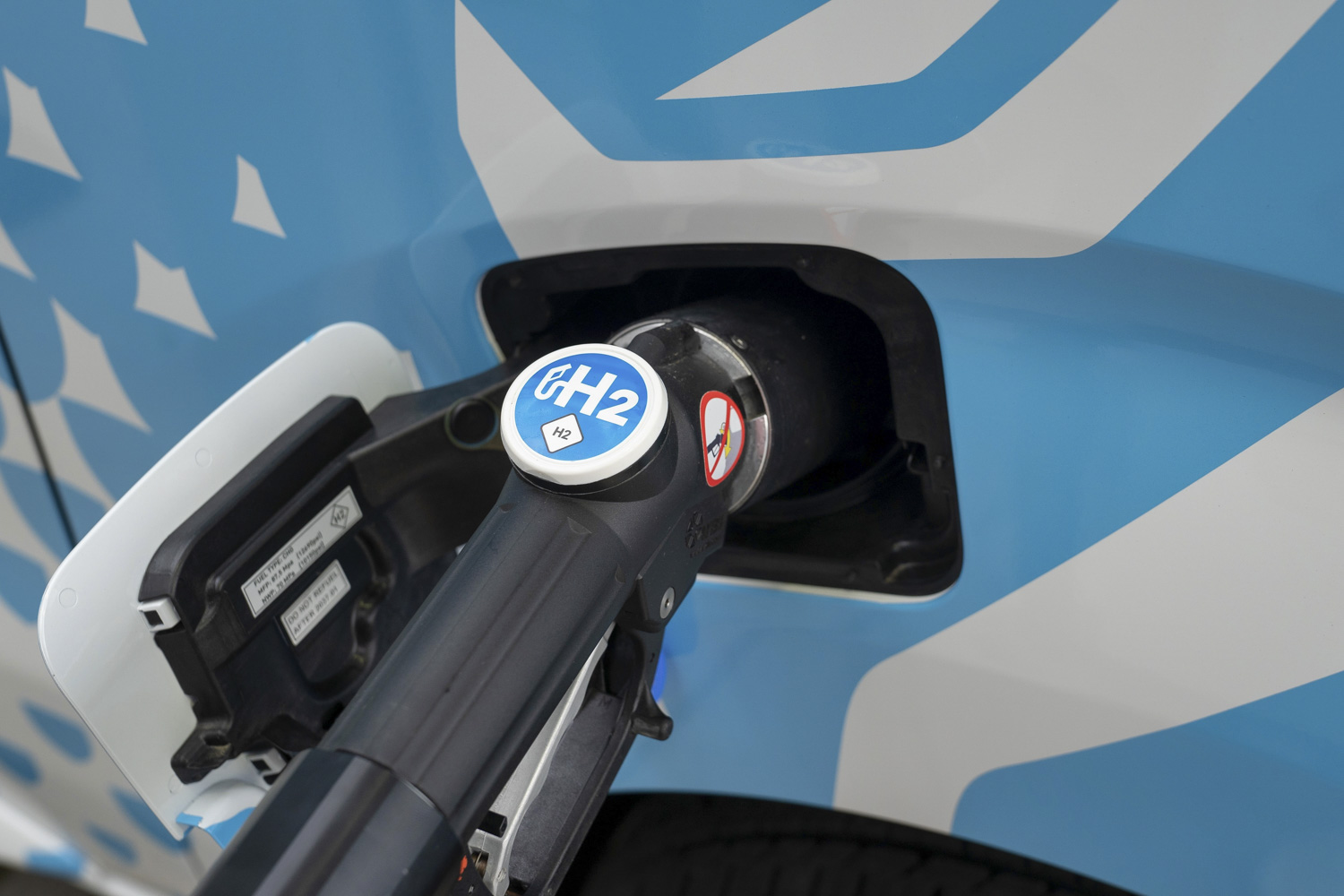 Battery boost for overtaking
The e-Expert Hydrogen has a battery that you can charge — it's a compact 10.5kWh unit, which can power the van's electric motor either by itself or in concert with the hydrogen fuel cell. That motor is the familiar 136hp, 260Nm motor used in the regular e-Expert (and many other Stellantis vehicles). At low-to-medium speeds, the fuel cell provides enough power by itself, but under full acceleration, such as when overtaking, the battery provides some extra amps to give the motor more kick.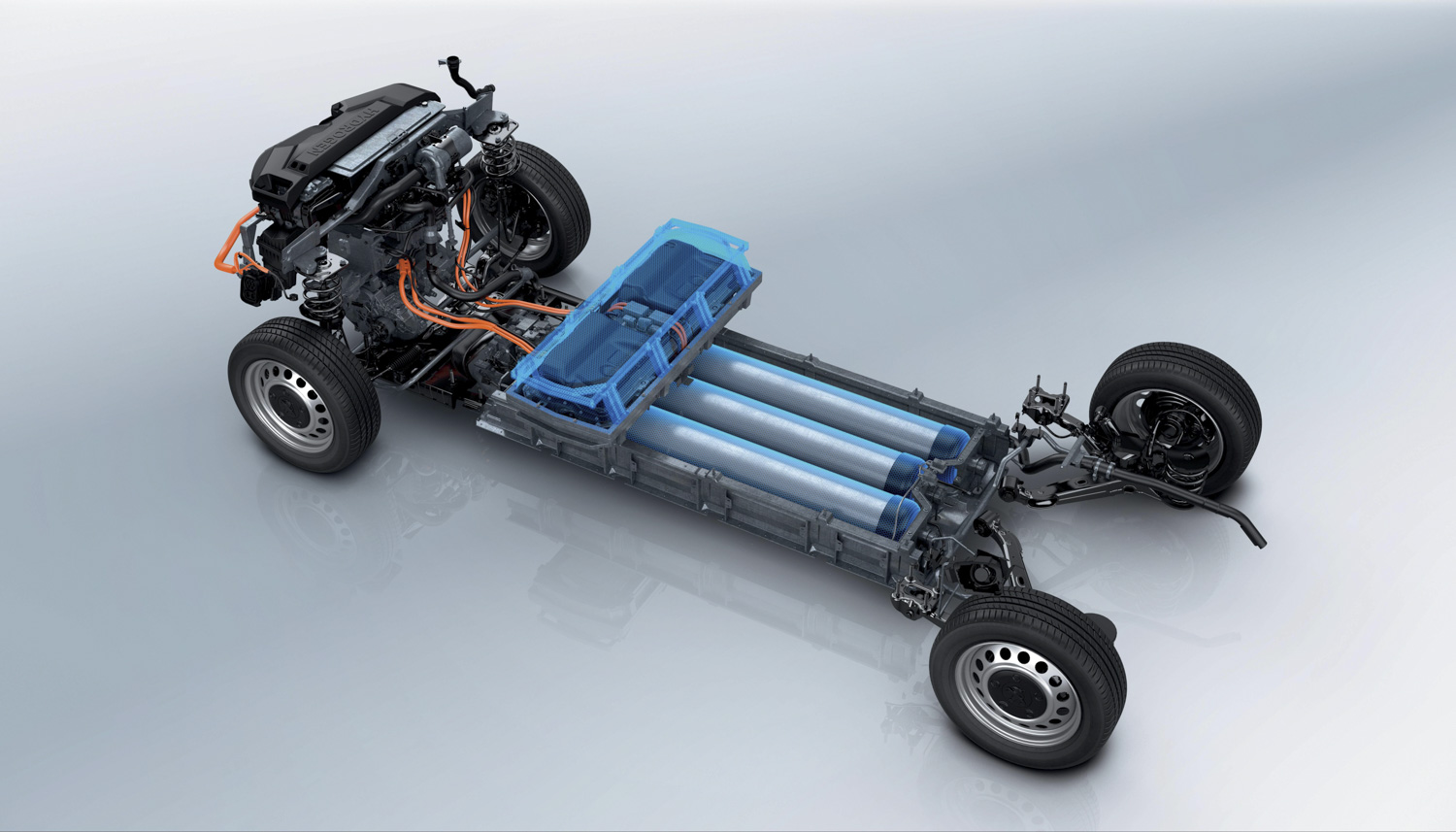 Beyond the hydrogen and electric bits, the e-Expert Hydrogen is still a working van and has almost the same load-carrying ability as the regular battery version. There's a 6.1 cubic metre load area, and it can haul up to 1,100kg of cargo and a maximum 1,000kg towing weight.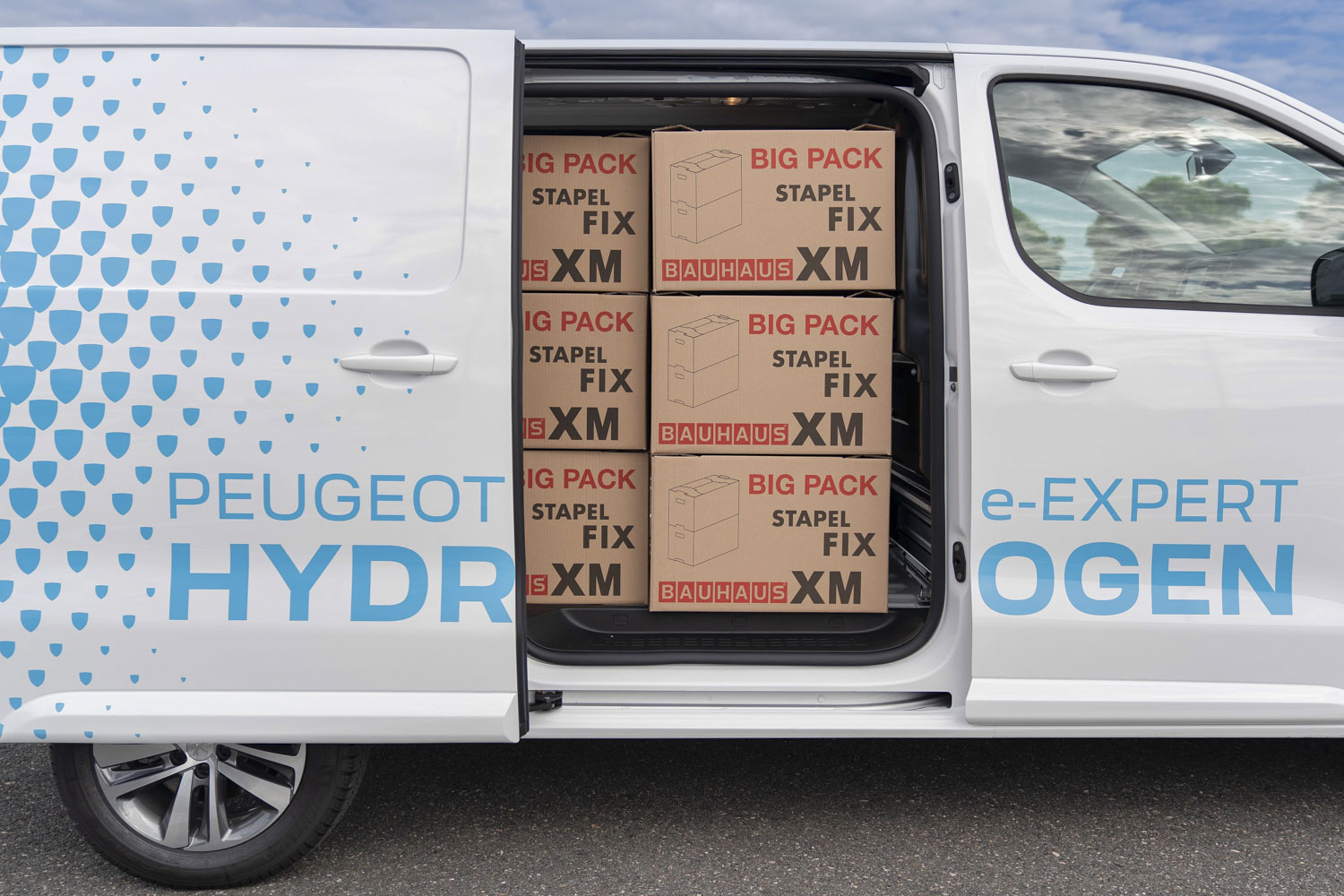 Extra fuel gauge
Inside, the only observable difference between the hydrogen version and a regular Expert van is that the e-Expert Hydrogen gets two fuel gauges—one for the hydrogen tank and one for the battery charge level. 
There's no confirmation yet as to whether Peugeot Ireland will offer the e-Expert Hydrogen here in the near future.