Peugeot's battery-powered e-Expert has nabbed the International Van of the Year 2021 award. According to Peugeot, the award "rewards the commitment of the Peugeot teams to a project at the heart of the brand's electrification strategy."
It's the sixth time that Peugeot has scooped the IVOTY since the award was created in 1992.The winner is elected each year by the votes of a jury made up of 25 international journalists (Europe, Russia and Turkey), representing 25 magazines specialised in this segment.
Previous Peugeot winners include the Boxer in 1994; the Partner in 1997; the Expert in 2008; the Bipper in 2009; and the Partner in 2019.
The e-Expert comes in three lengths — Compact 4.6m, Standard 4.95m and Long 5.30m — has a towing capacity of 1,000kg, and a payload of up to 1,275kg. The maximum load space is 6.6 cubic metres. You can have a crew-cab with five or six seats, and a 'Moduwork' three-seat bench, in which the hatch in the partition and the base of the side seat folds up. Compact versions have an 11.3-metre turning circle, and most models have a maximum height of 1.9m, so you can get into multi-storey car parks.
Power comes from a 100kW (136hp) electric motor, with a choice of 50kWh or 75kWh batteries. The larger of the two gets you a 330km range, according to the WLTP test. There's a driving mode selector that allows you to cut the motor's output to 60kW and 190Nm of torque for maximum possible range in Eco mode; a Normal mode that gives you 80kW and 210Nm; and a Power mode with the full 100kW and 260Nm of torque. The battery is guaranteed for eight years, or 160,000km.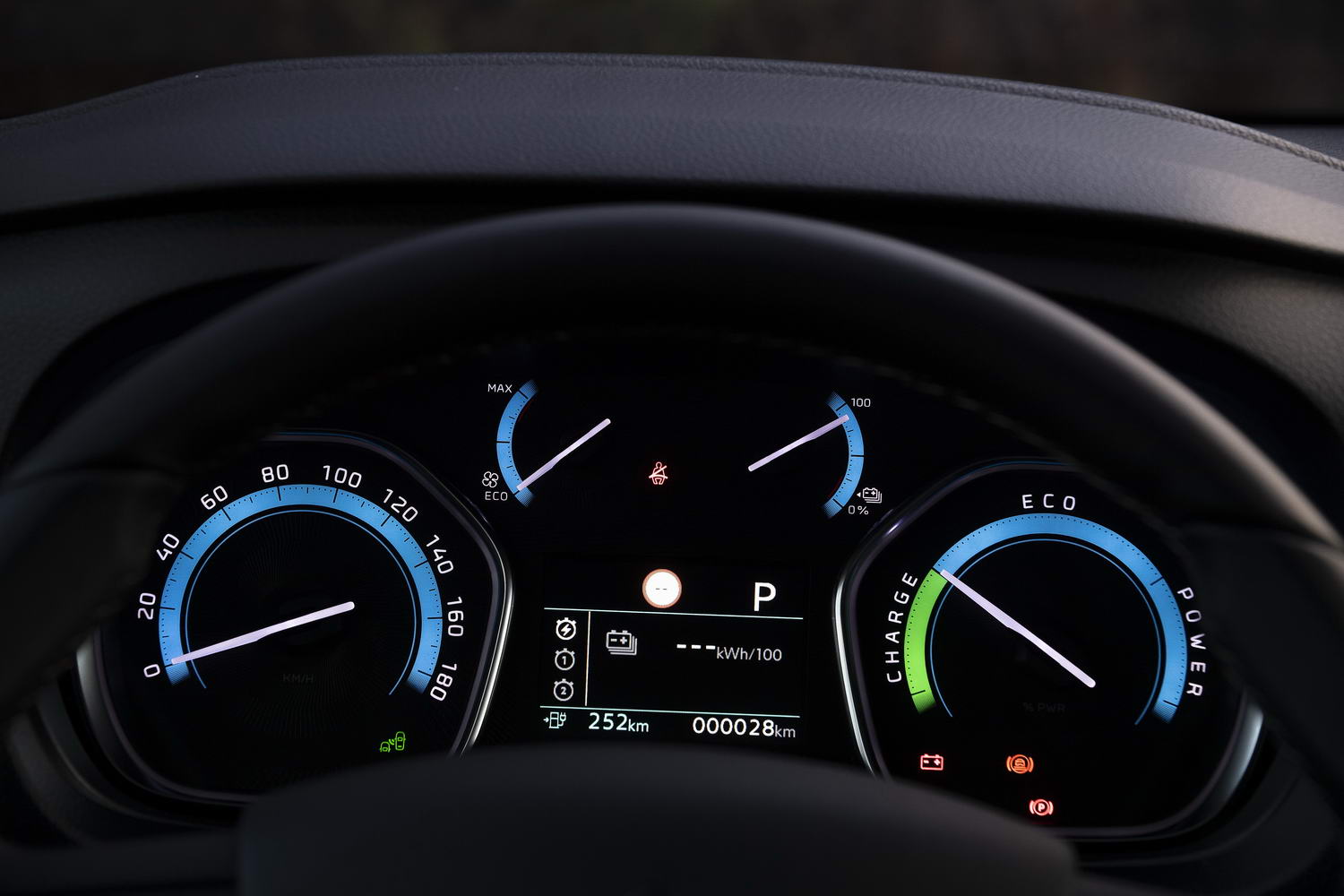 When charging, there's an optional 11kW on-board charger for faster charging from AC chargers, and a 100kW DC charging capacity that means you can potentially top the battery up to 80 per cent in 30 minutes for the small 50kWh battery, or 45 minutes for the 75kWh battery. Peugeot will also offer e-Expert owners a Peugeot Pass card that allows access to 190,000 public charging points across the EU, which comes with a smartphone app that allows you to plan charging stops. There's also a Mobility Pass offer, which allows you to rent a diesel-engined van when you need to, but that's specific to certain markets.
There's also an electric parking brake, a central touchscreen with TomTom navigation and, on the outside, special 'Dichroic' lion badges that change colour and shade depending on which angle you're looking at them from.