Opel has launched its second electric van (following on from the Vivaro and with an electric Movano due later this year) in the form of the Combo-e.
Available in a choice of wheelbases, and with a single electric motor and battery combination, the Combo-e can carry as much as 4.4 cubic metres, or 800kg, of cargo.
Same motor and battery as the Corsa-e
The Combo-e uses the same 136hp electric motor and 50kWh battery as the Corsa-e hatchback. That, says Opel, gives it a maximum 275km range on a full charge, and it can be topped back up to 80 per cent power in just 30 minutes from a 100kW rapid charger. For slower charging, there's an on-board 7.4kW charging system, which can be upgraded to an 11kW setup. By using the Opel Connect infotainment system, and the MyOpel app, Combo-e drivers can access and pay for 220,000 public charging points across Europe.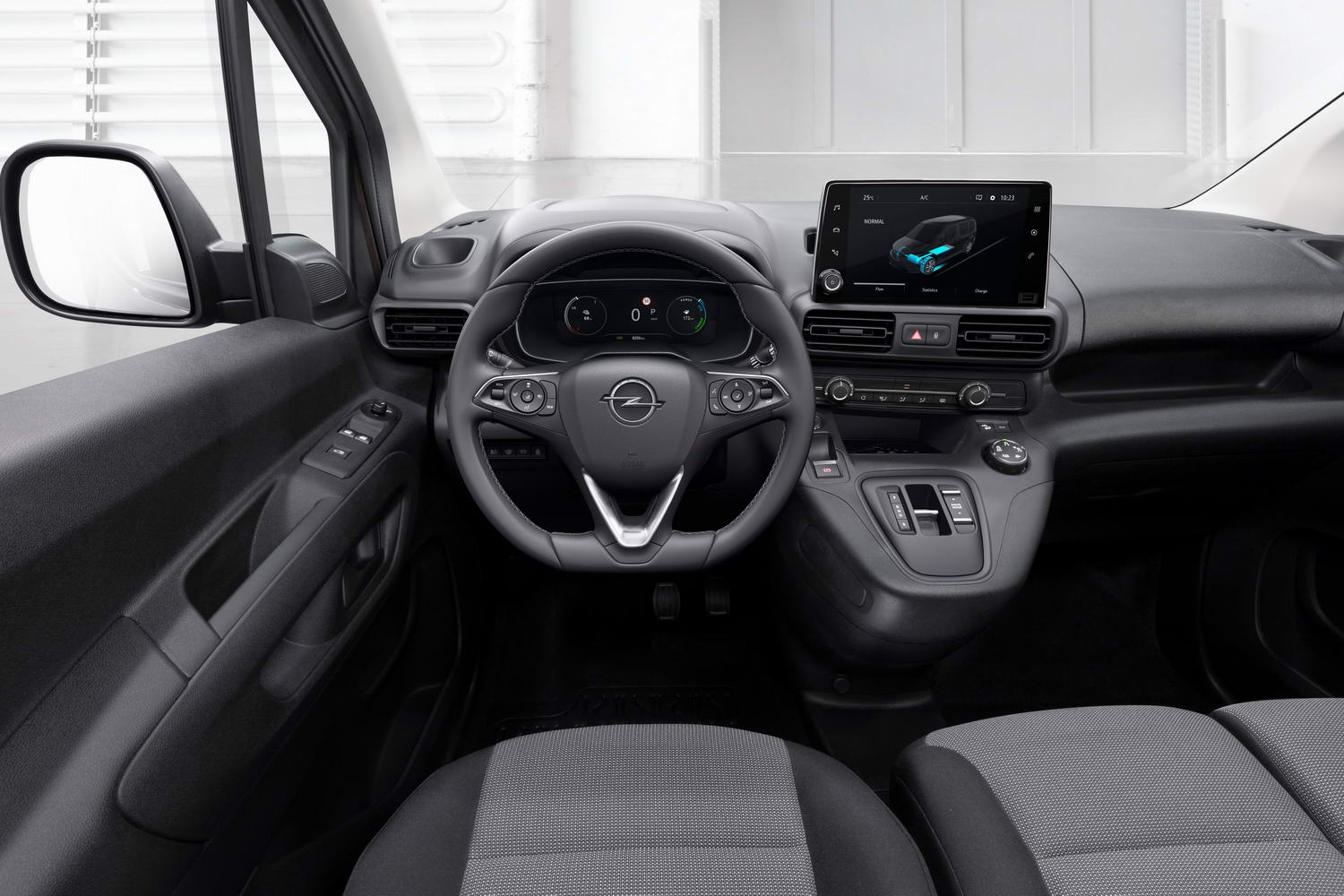 It's not just about electricity, either. Opel claims that the Combo-e is one of the safest vehicles in its class, with a "comprehensive portfolio of class-leading technologies and assistance systems extends from driver drowsiness alert and traffic sign recognition to forward collision alert with pedestrian protection and automatic emergency braking. Especially important for the safety of other road users is Surround Rear Vision, which helps to prevent accidents with cyclists and pedestrians when making a right turn. Two cameras provide visibility to the rear and to the side."
Highest payload
"The all-electric Opel Combo-e will enable compact van users to work in urban areas while transporting the highest payload and towing the heaviest weight in the class", said Opel CEO, Michael Lohscheller. "The Combo-e continues the expansion of our zero-emission light commercial vehicle offer that began late last year with the Vivaro-e. By the end of 2021 and the launch of the Movano-e, we will have electrified our entire LCV portfolio."
The Combo-e can be had in two lengths — there's a 4.4-metre-long version, with a 2.785-metre wheelbase. That can carry loads up to 3.09 metres long, has a cubic capacity of up to 3.8 cubic metres and can haul a maximum load of 800kg, plus has a towing weight of 750kg.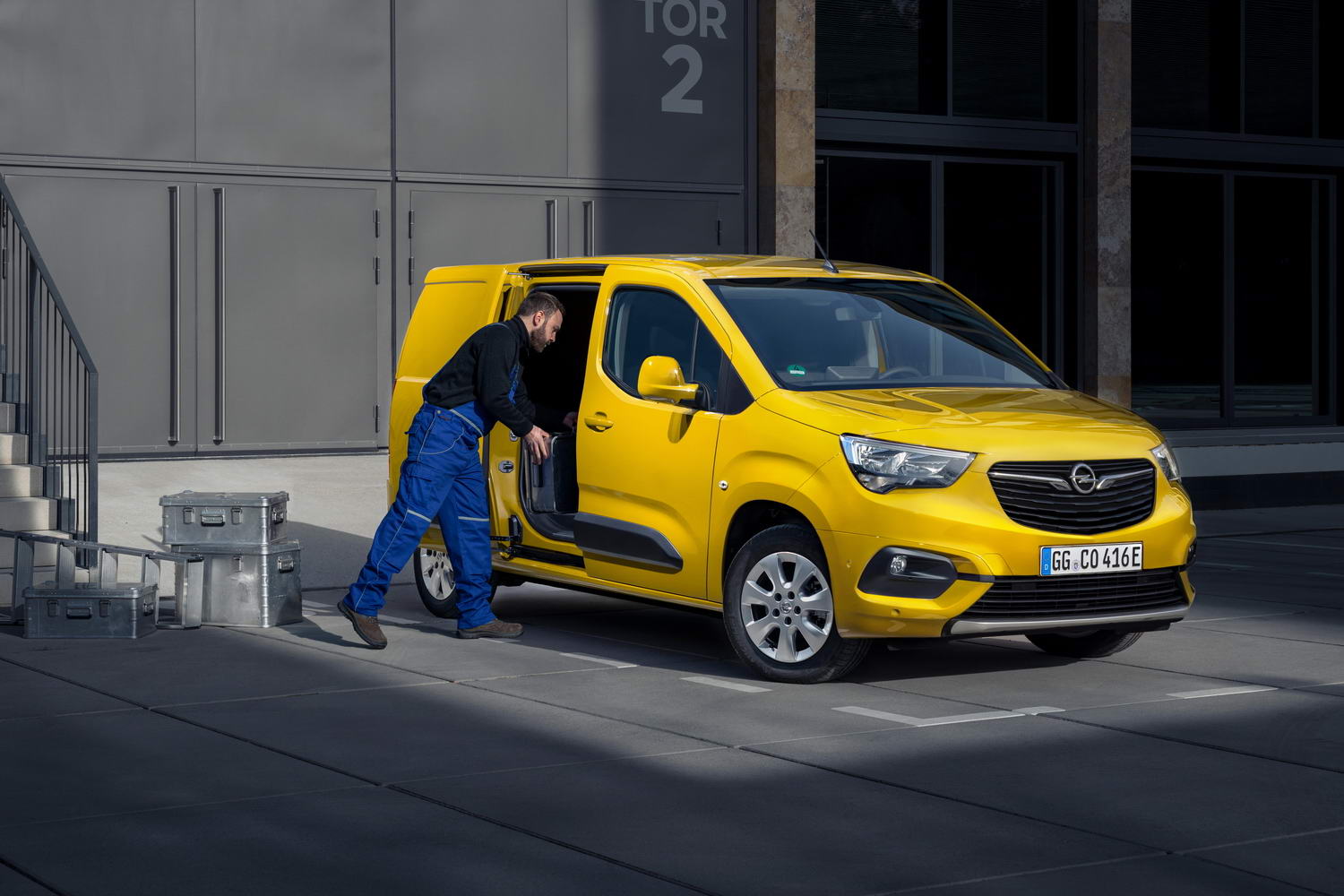 The XL version is 4.75 metres long, with a 2.975-metre wheelbase. It can take a 3.44-metre-long load, or carry 4.4 cubic metres of cargo. Six tie rings on the floor (with the option of four more at mid-height) help keep everything in its place. The rear interior wheelarches have been spaced so that a standard Euro-pallet will fit between them, and the XL version can carry two such pallets.
There's a crew-van version with seats for five, based on the XL model. That one comes with a flap in the bulkhead so that you can still slot in long, flat loads.
Overload sensor
That 136hp electric motor has 260Nm of torque, so can push the Combo-e from standstill to 100km/h in 11.2 seconds. The van has a maximum speed of 130km/h to help preserve its battery range. The battery itself has 216 cells and 18 modules and is packaged under the floor between the front and rear axles, so that it does not compromise usage of the cargo area or passenger compartment. In this location, the battery lowers the centre of gravity as well, which benefits cornering and wind stability even when fully loaded. There's also a built-in sensor that tells you if the van is overloaded.
For those who access building sites or use unmade roads, there's an optional worksite pack that gives you extra ground clearance and the optional 'IntelliGrip' traction control system. In the cab, there's an eight-inch touchscreen infotainment system with Apple CarPlay and Android Auto.
The new Combo-e will be in dealerships in the autumn.