Volkswagen has — almost — shown us the new Amarok pickup truck. We say almost because this latest tranche of photos shows the new one-tonne truck still wearing disguise tape and panels. That's a little odd — the new Ford Ranger, which shares its chassis and engines with the Amarok, and will be built in the same factory in South Africa, has long since been fully revealed. Why is VW still being so coy?
Volkswagen's longer wheelbase
Well, we have a few more details at least. The new Amarok will be a little bigger than before — at 5,350mm long, it's 100mm up on the last model. There's an extra 175mm in the wheelbase, too, bringing it to a total of 3,270mm, which means more legroom for the double-cab model. The payload is also up a bit, to 1.2-tonnes now.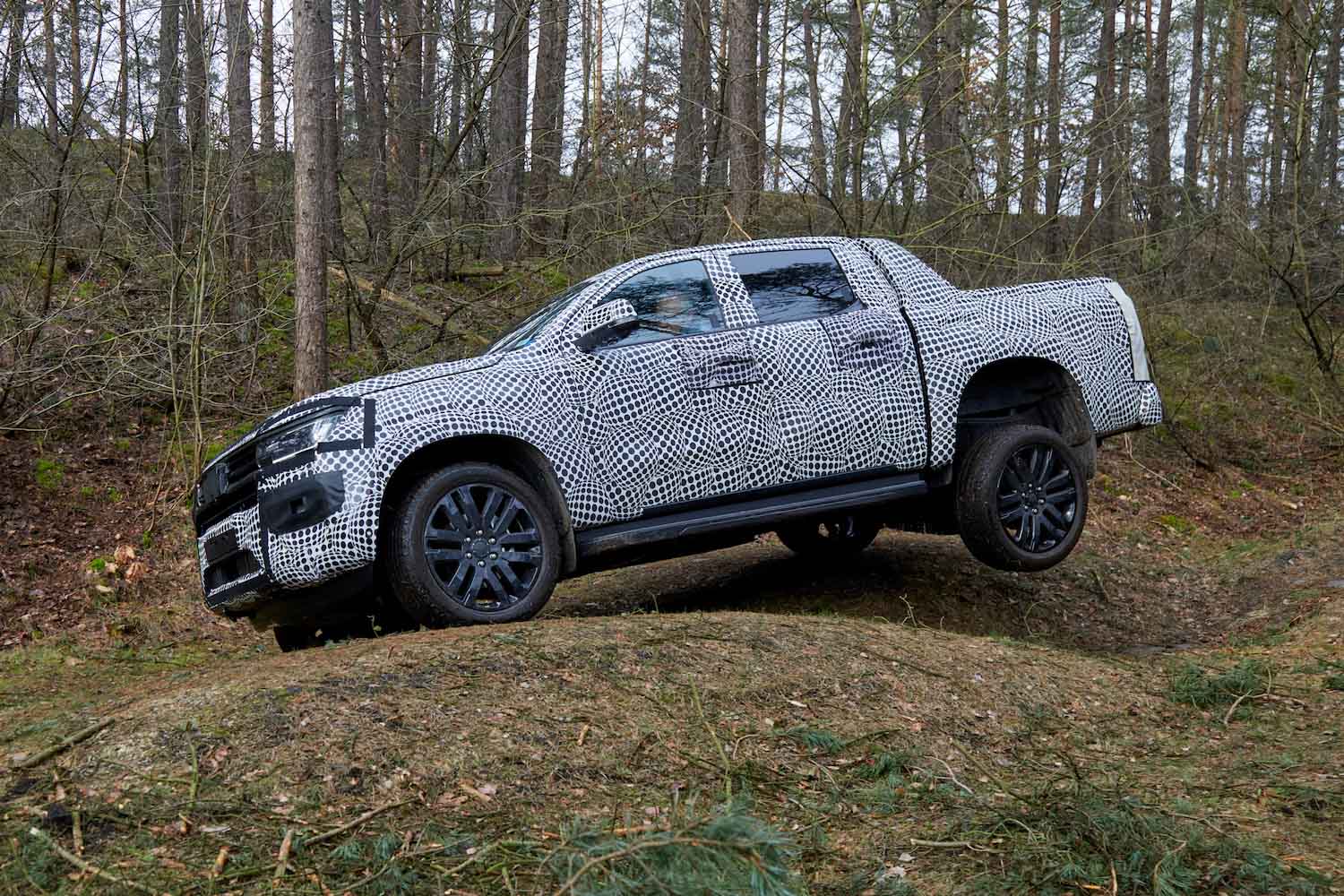 While the wheelbase is longer, Volkswagen says that the front and rear overhangs are shorter, so the Amarok will be able to handle steeper slopes when off-roading. For the moment, there will be a choice of five engines — one petrol and four diesels with either four or six cylinders and up to a 3.0-litre capacity. Each engine will get a set of preconfigured driving modes, allowing the driver to select between functions, including maximum on-road economy and maximum off-roading ability.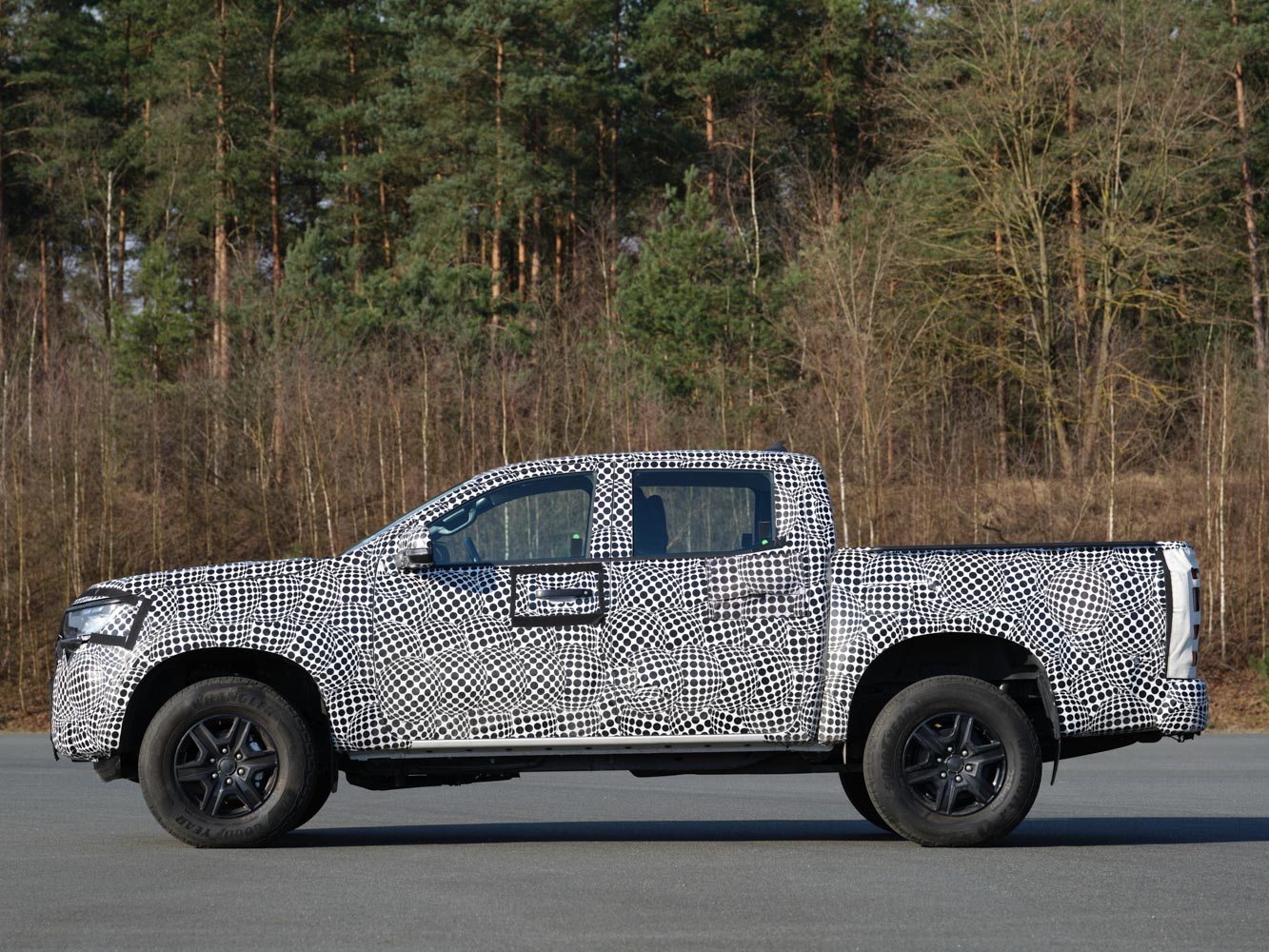 Dramatic styling
"The styling will also be new and somewhat more aggressive and expressive than that of the old Amarok. For the new generation we have significantly modified the Amarok's archetypal design. It is now unambiguously more expressive and once again appreciably more impressive", says Albert Kirzinger, Head of Design at Volkswagen Commercial Vehicles. The front end will get narrow LED headlights, optionally available with VW's high-end IQ LED Matrix adaptive headlights. The radiator grille will switch from conventional horizontal lines to a dramatic X-shape on high-end models, with the Amarok name embossed onto it.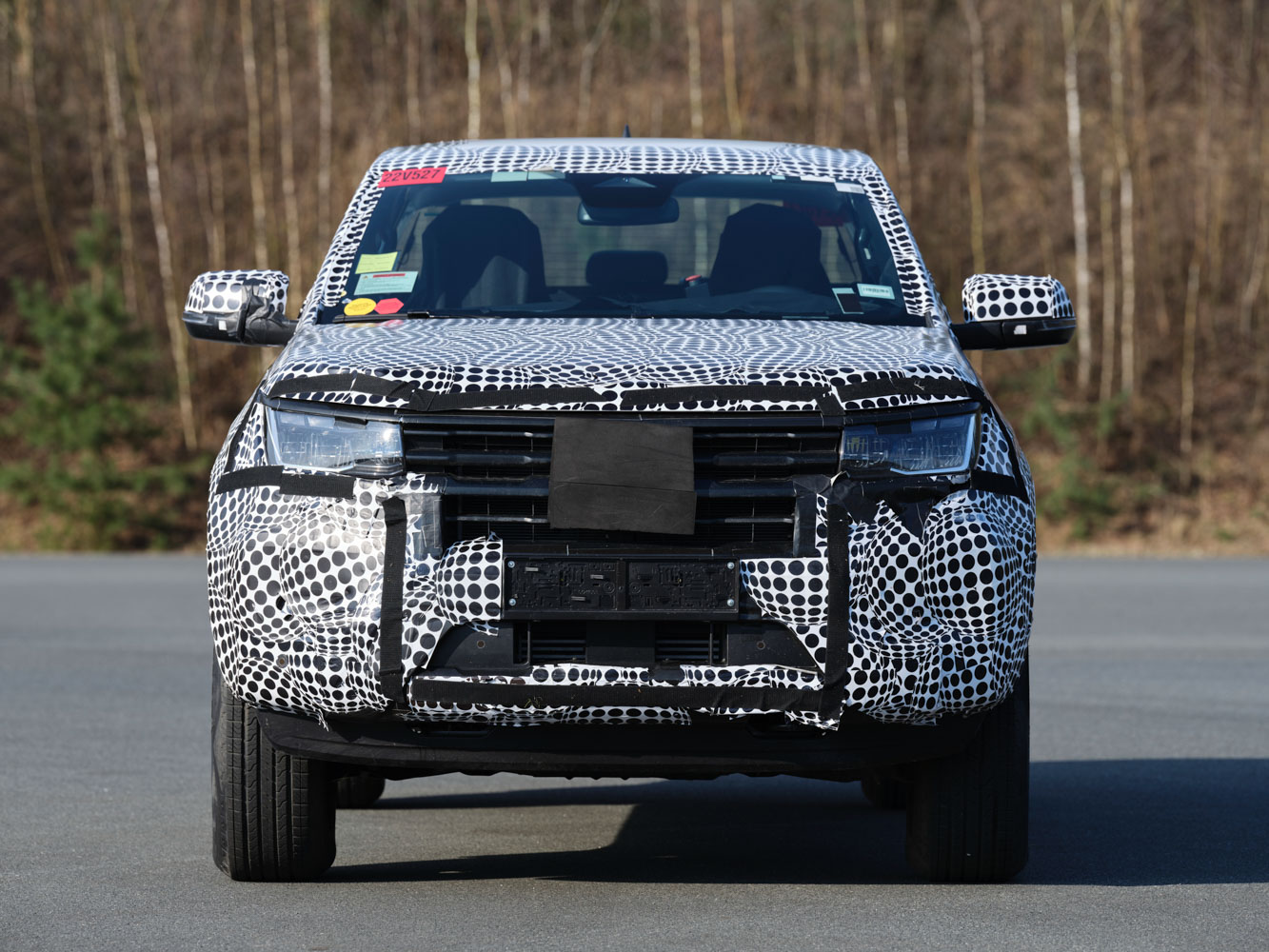 The wheelarches will be squared-off on top — a now-traditional Amarok design signature — and you'll be able to spec it with big 21-inch wheels. At the rear, there are LED brake lights, and the Amarok name is embossed onto the tailgate. In more practical terms, the rear load bed is sized to carry a standard Euro-pallet between the wheelarches. 
There will be digital instruments and a 'tablet-style' infotainment screen inside. Options such as an exclusive sound system complement elegant leather-look surfaces for the instrument panel and door panels with distinctive decorative stitching. The front seats will also be available with electric, ten-way adjustment. There will be five trim versions: the entry-level version is the 'Amarok', followed by the 'Life' and 'Style'. The top versions will be the 'PanAmericana' (which has a more off-road character) and the 'Aventura' (which is more about the on-road character).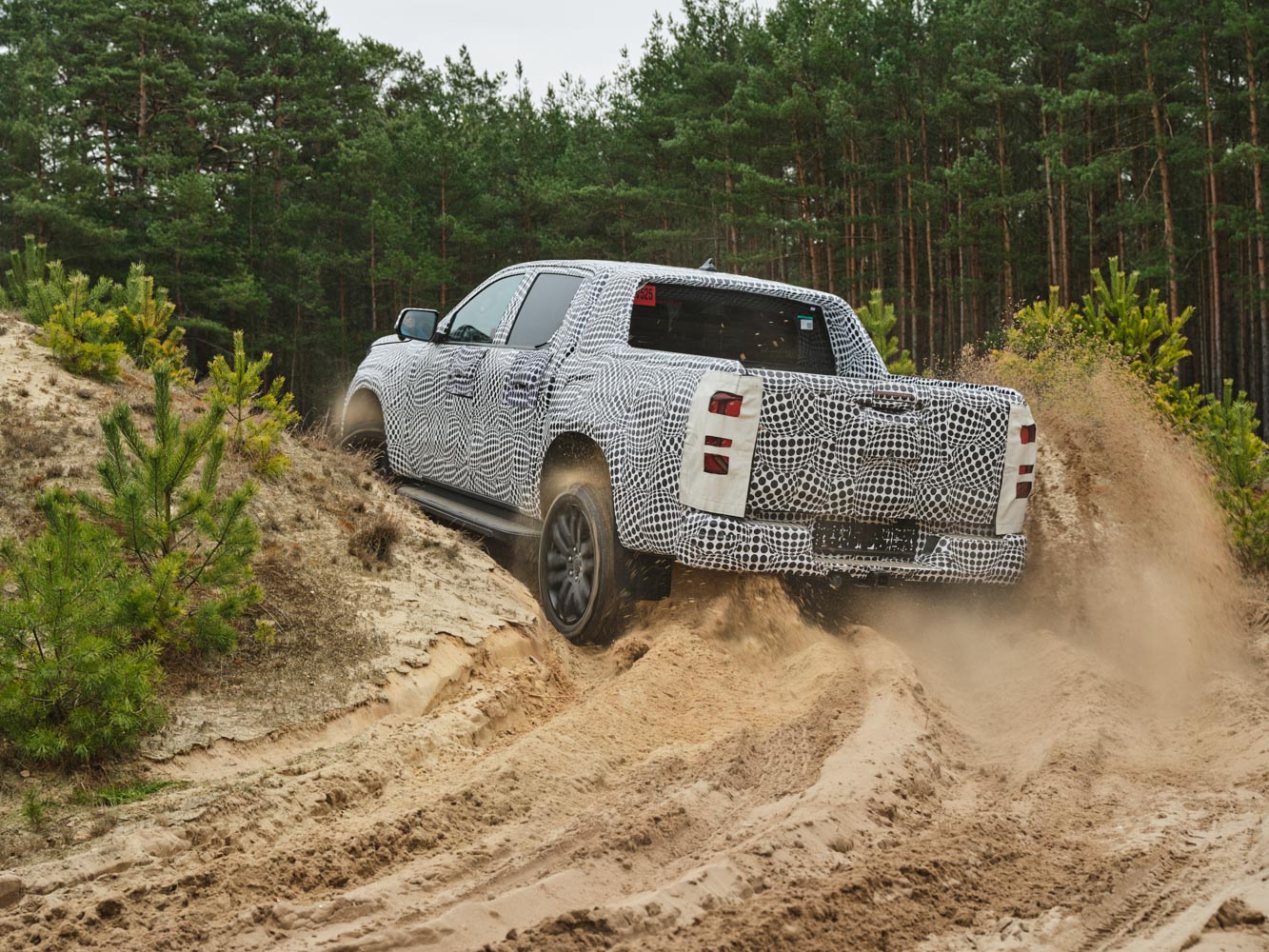 Late 2022 Irish launch
The new Amarok has some big shoes to fill. The first generation model sold more than 830,000 units worldwide. Alan Bateson, Director for Volkswagen Commercial Vehicles Ireland, said: "We are really excited to launch our new Amarok in late 2022, we have given the strength and power of the new Amarok an unambiguous expression with clear Volkswagen DNA, inside and out. It will be great to re-enter this important segment for us and to deliver a brand new experience for our customers with this amazing vehicle full of new innovation and premium design."