Ford has revealed the next-generation Ranger Raptor, the performance-boosted version of its Ranger pickup which the company is billing as its toughest and most advanced Ranger yet. The Raptor is the first variant of the latest Ranger to be launched in Europe. 
Aggressive looks
Up front, the Ranger Raptor is big, brash and aggressive, with C-shaped LED matrix headlights flanking enormous "Ford" lettering across the grille. Further back though, it's a little bit more restrained, with flared, plastic-clad wheel arches, 17-inch alloy wheels and an otherwise fairly standard-looking pickup body.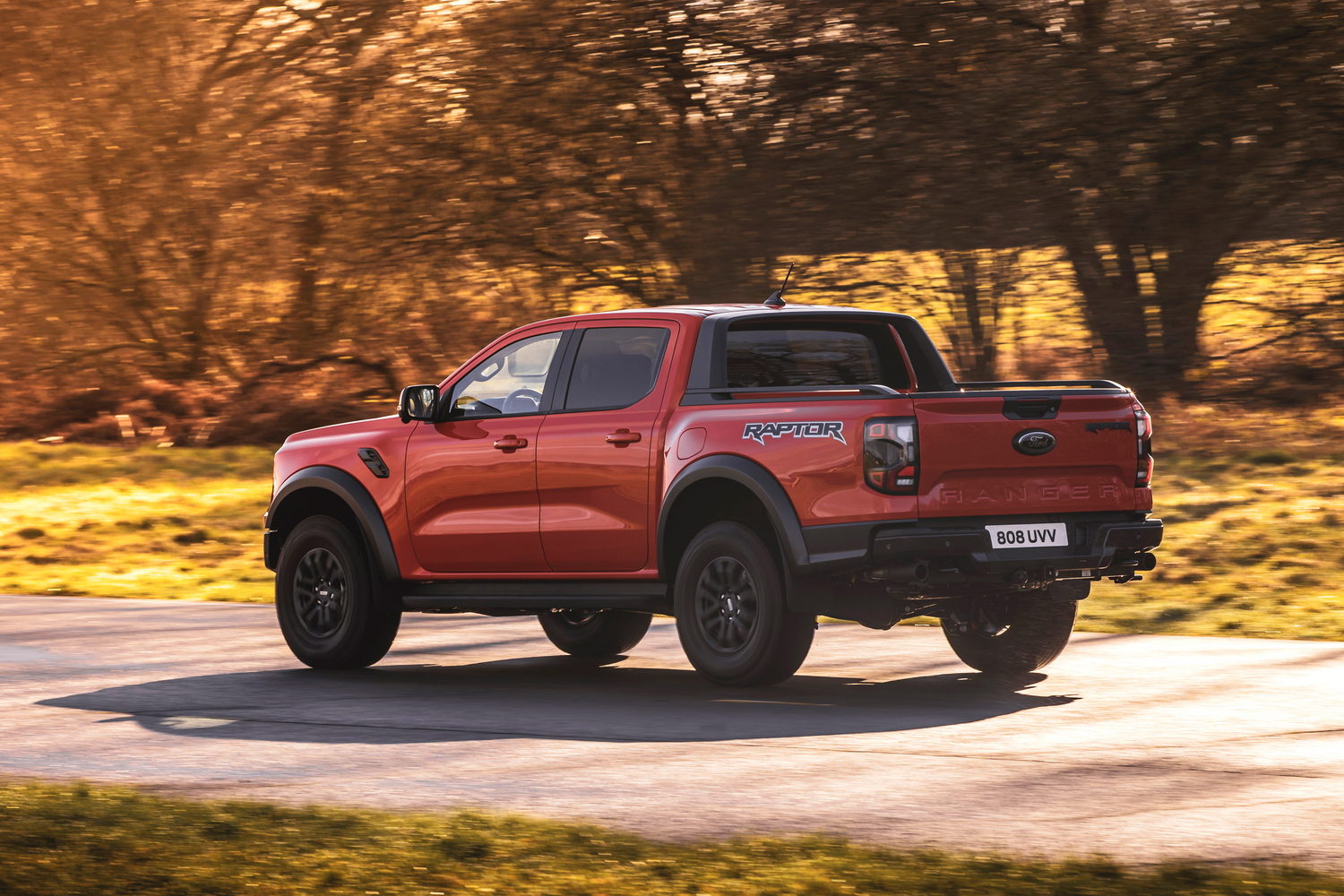 Screens galore
One of the biggest changes to the Ranger has been to its interior architecture with big screens now dominating the cabin and a higher level of tech than before. Ahead of the driver there's a 12.4-inch digital instrument cluster, while sitting in the middle of the dash is a portrait-aspect 12.0-inch touchscreen running the latest version of Ford's Sync4 infotainment system. A ten-speaker Bang & Olufsen sound system is an option.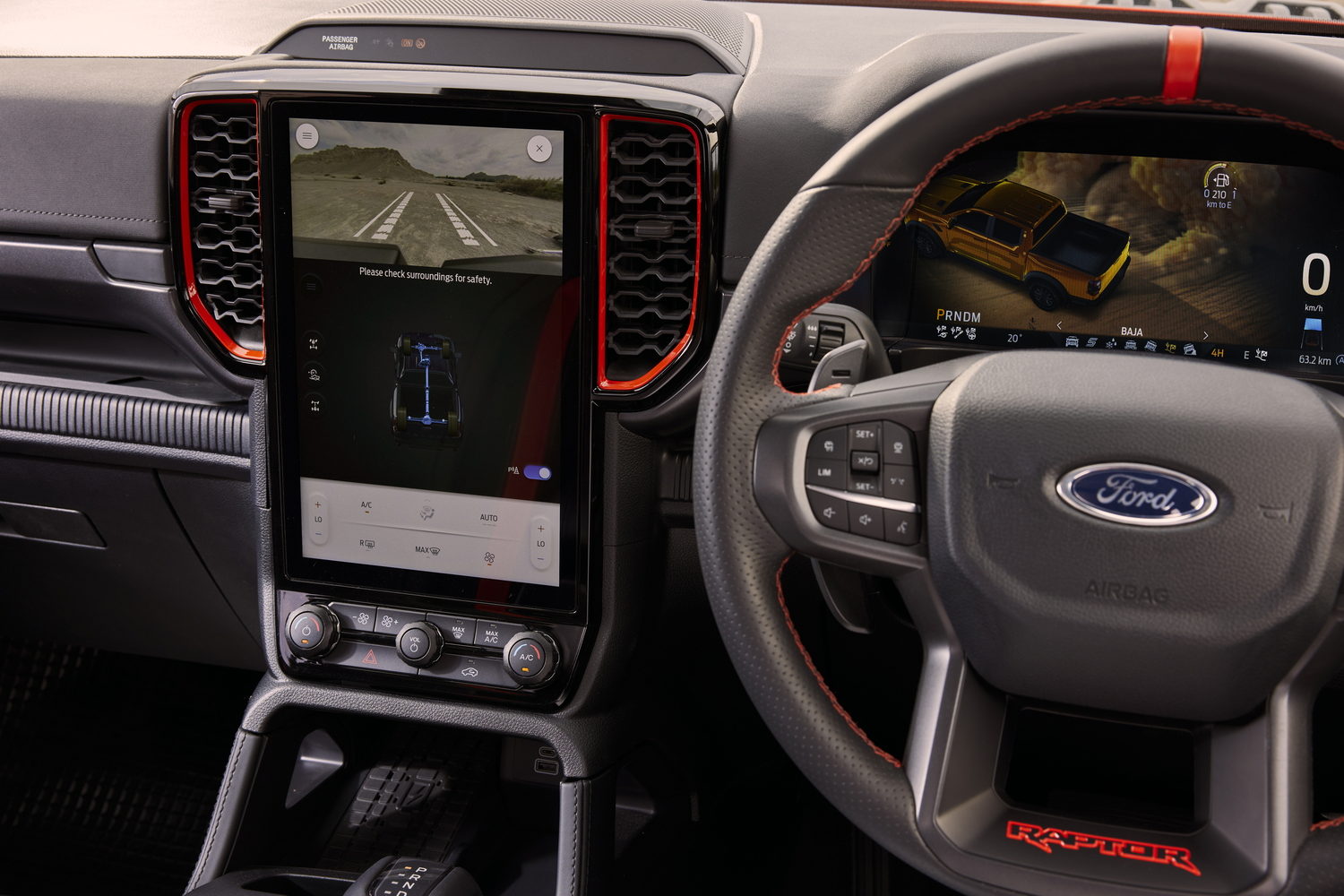 The Raptor's more hardcore credentials are highlighted by the leather sports seats, magnesium paddle gear shifters and a sports steering wheel with a red on-centre marking, just so you know which way is up.
V6 power
Providing the Raptor's performance is a 3.0-litre twin-turbo V6 engine courtesy of the agreement between Ford and Volkswagen to develop both the new Raptor and upcoming VW Amarok. Ford engineers have turned their attention to the Raptor's power unit, tuning it up to develop 288hp and 491Nm of torque. This is a sizeable boost compared to the old twin-turbo 2.0-litre mill which, Ford says, will also be available in the new Raptor, though from 2023 rather than launch.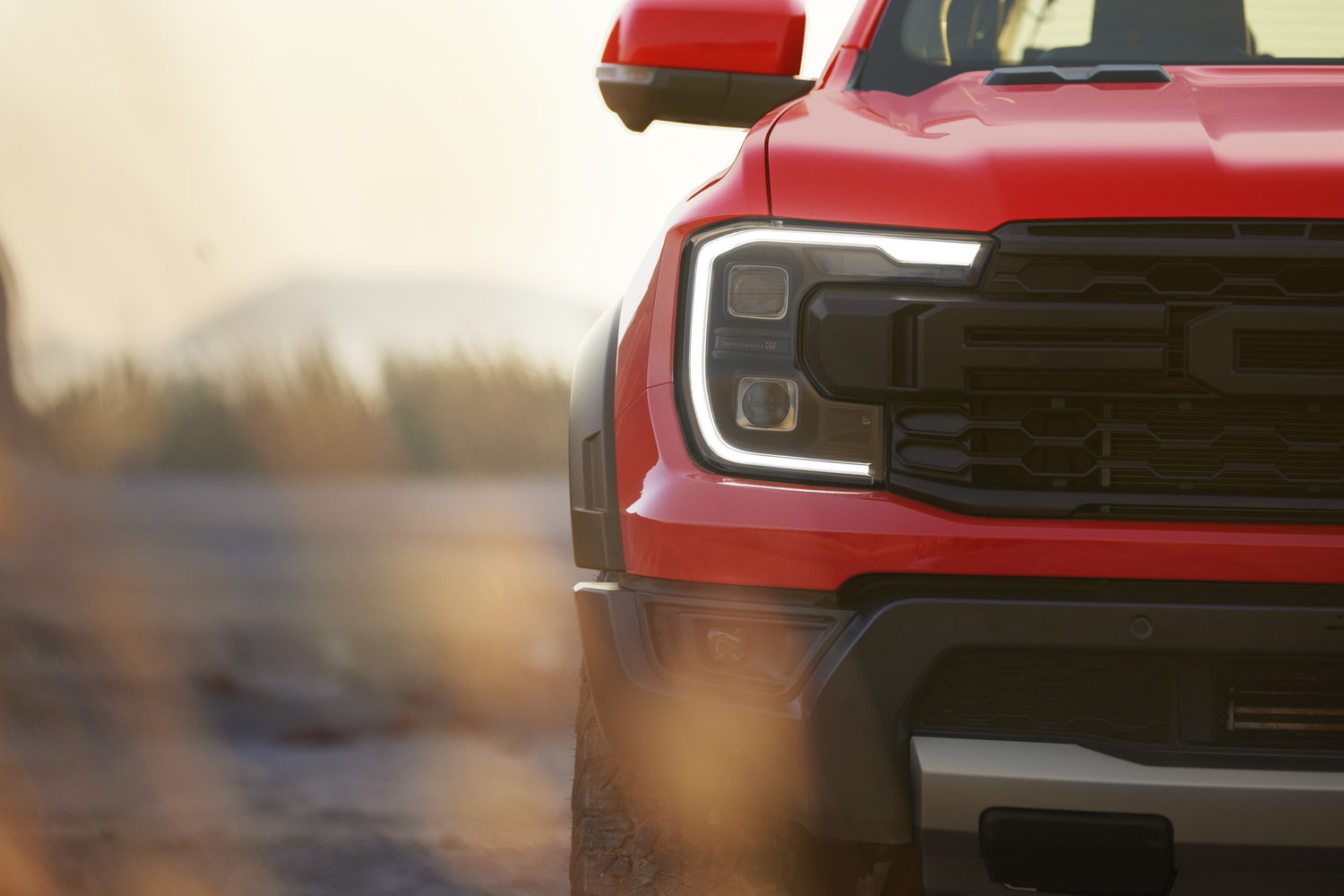 The new engine block, cast in graphite-iron is 75 per cent stiffer and stronger, the company says, than traditional units and a new anti-lag system keeps the turbocharger spinning for up to three seconds after the driver lifts off the throttle to allow faster acceleration out of corners or when the driver is working their way up through the gears. Speaking of gears, acting as the intermediary between the engine and the wheels is a ten-speed automatic transmission.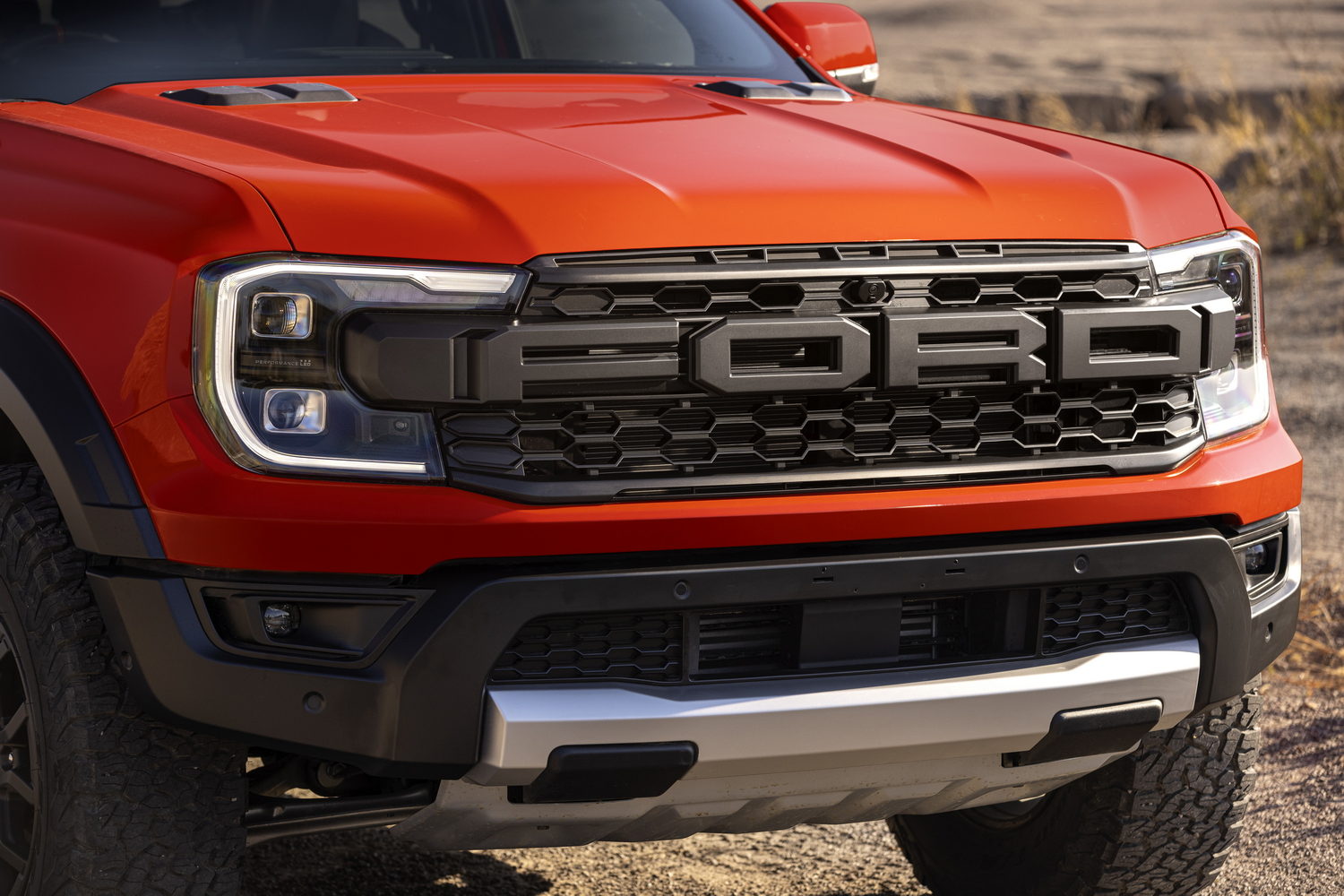 Off-road capability
Helping Raptor drivers to "dominate the desert", "master mountains" or, perhaps in an Irish context "batter the bogs" is a suite of high-performance off-roading upgrades. The suspension has been thoroughly beefed-up compared to the standard model, with stronger suspension mounts and reinforcement around the C-pillar and spare wheel.
Extra protection too is provided by a thicker steel front bash plate, engine undershield and transfer case shield than found on the standard Ranger.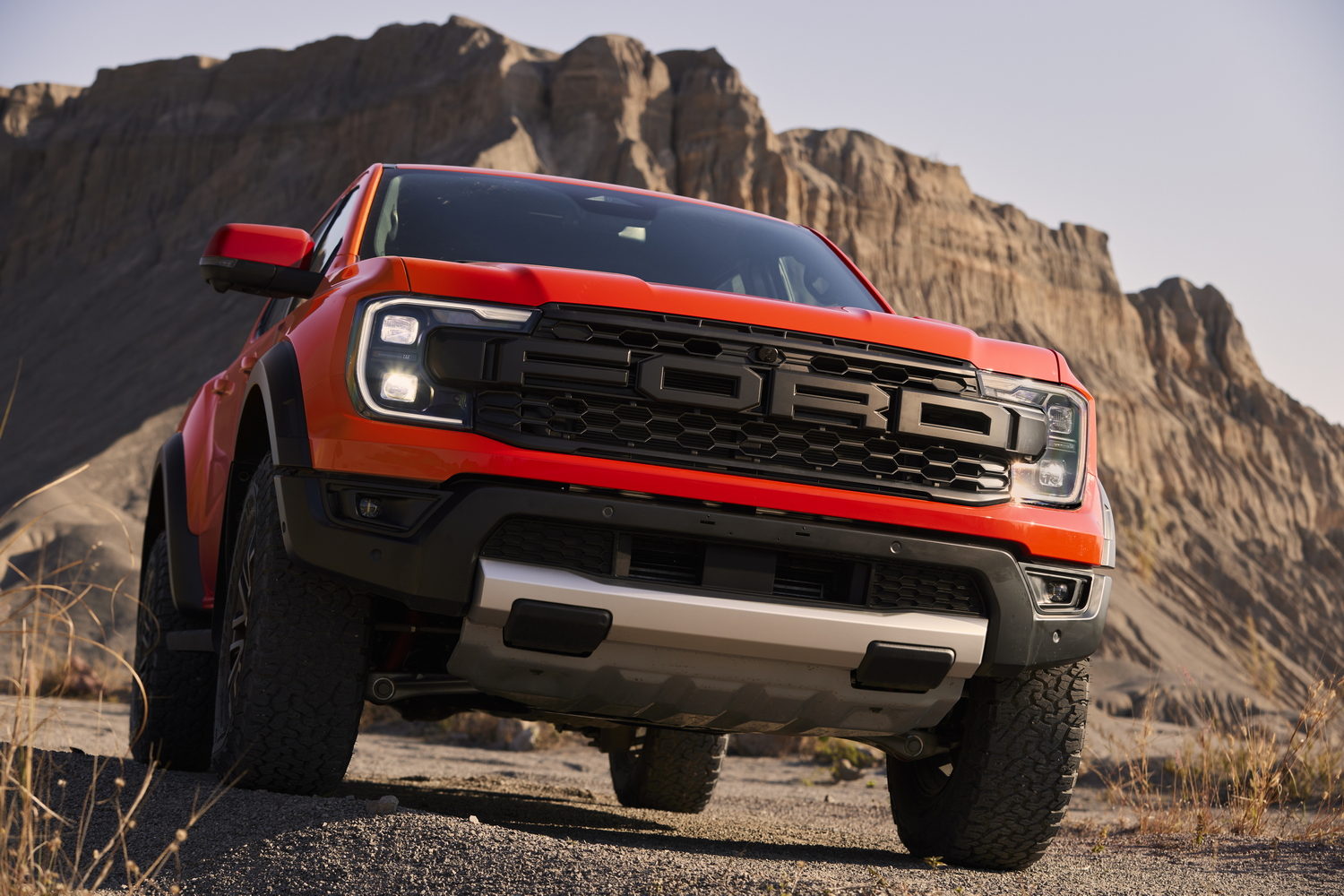 Predictably, a long-travel suspension has been fitted to enable it to tackle rough ground at higher speeds with Fox live-valve internal-bypass shock absorbers which respond to adjustments to the driving modes, adjusting the ride quality as appropriate. In all cases, maximum damping is provided in the bottom 25 per cent of shock travel to reduce the impact of bottoming-out over sudden crests. 
As well as locking differentials front and rear, the Raptor gets seven adjustable drive modes to both increase its capability off road as well as return it to a more comfortable on-road setting. Each mode adjusts a number of elements from engine and transmission to ABS sensitivity and calibration, traction and stability controls, steering and throttle response and even how loud the exhaust is at any given time.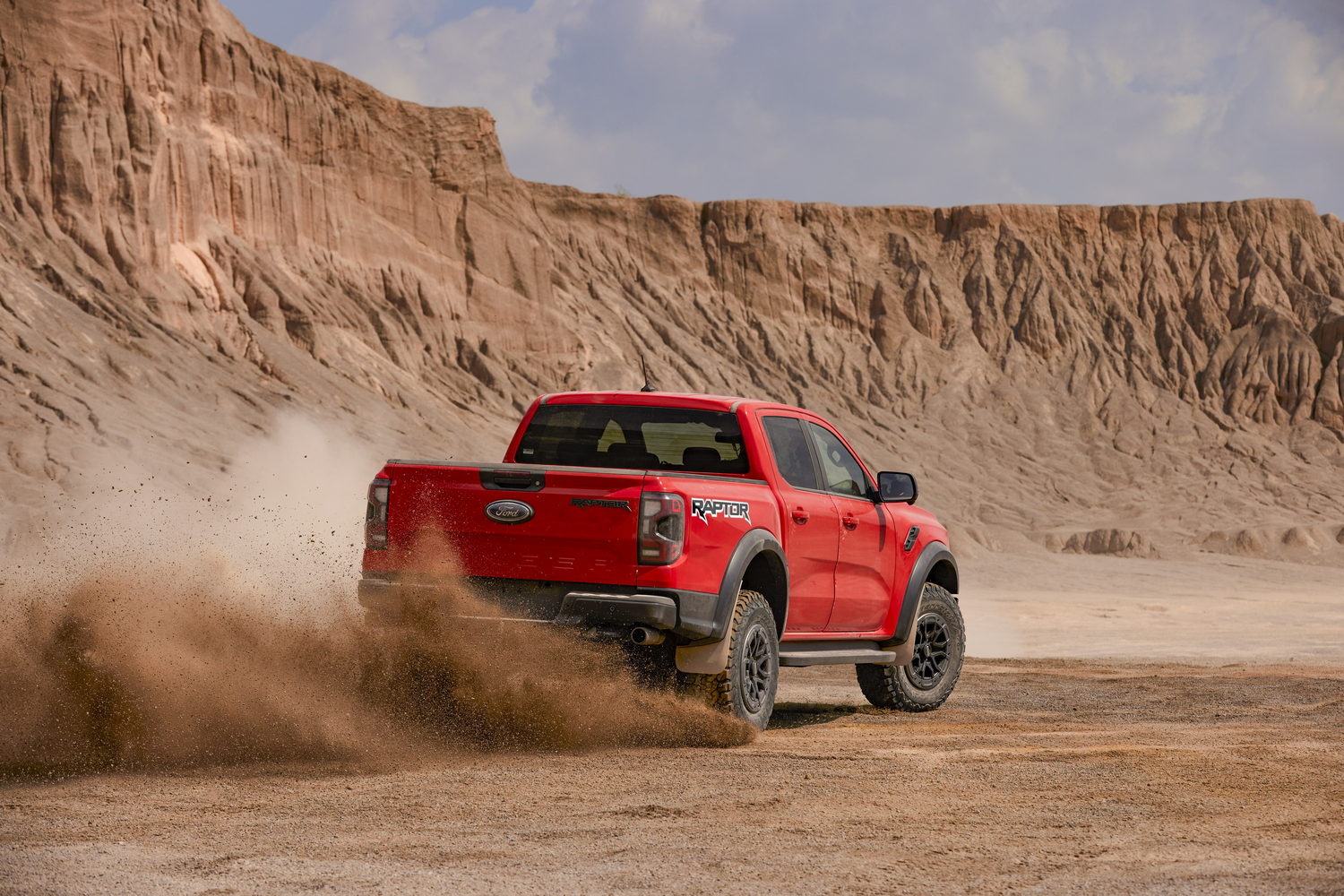 On-road modes include Normal, which is designed for everyday driving, balancing comfort and efficiency; Sport is for when drivers want something a bit more spirited; Slippery is for when surfaces are a little tricker than usual.
Off-road, Rock Crawl allows for maximum control at very low speeds over rocky and extremely uneven surfaces; Sand, is, as its name suggests for tackling deep sand, but also heavy snow too; Mud/Ruts is for maximum grip during launch and getting drivers out of a hole; Baja is for high-speed no-holds-barred off-road driving.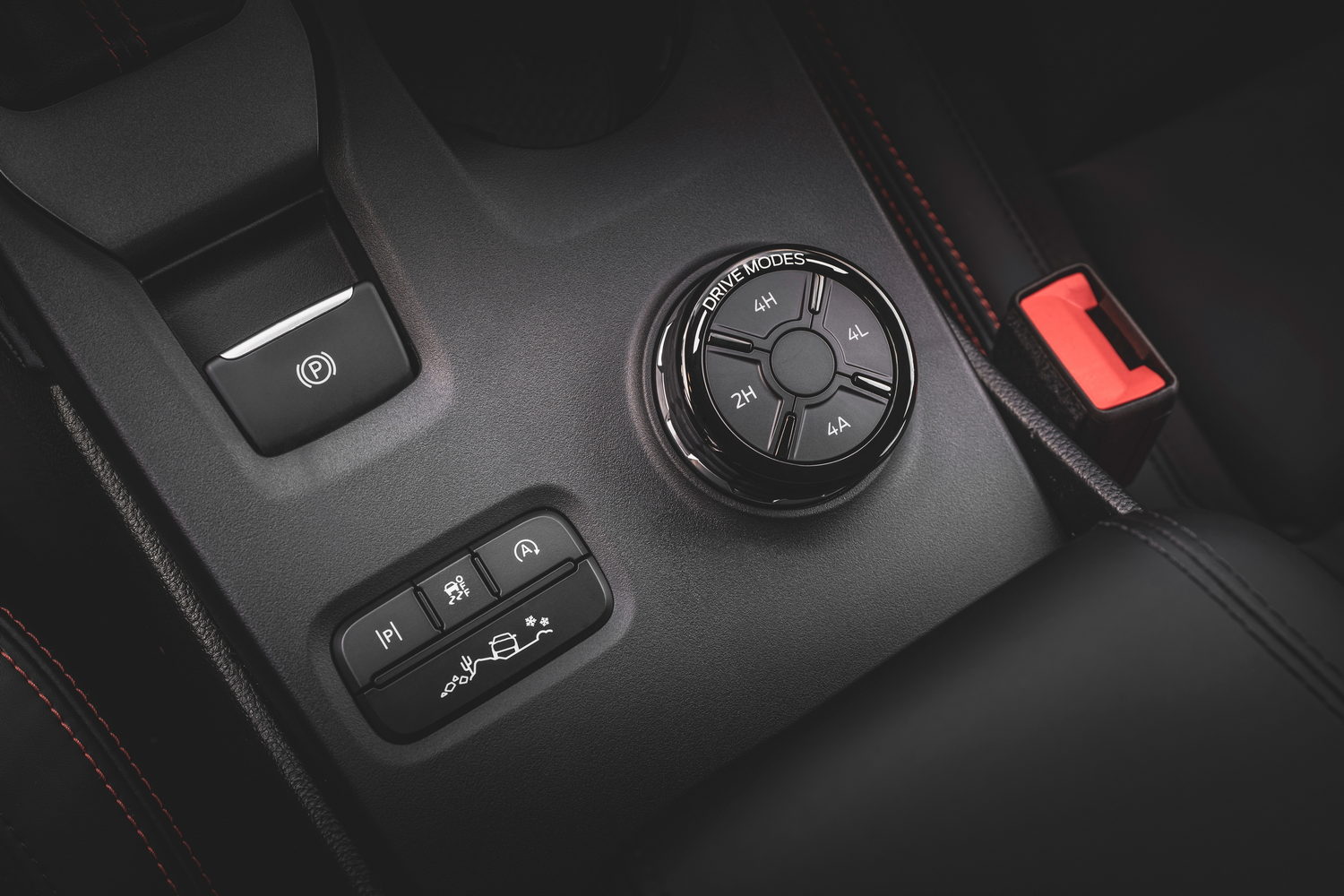 Trail Control is another mode too which Ford describes as like cruise control for off-roading whereby the driver can set a speed below 30km/h and let the vehicle handle all the acceleration and braking, leaving the driver to look after the steering. 
Commenting on the latest Ranger Raptor, Dave Burn, the chief programme engineer behind the Ranger Raptor at Ford Performance said:
"We knew that customers would expect improved performance with the next-gen Ranger Raptor, but I'm not sure they're really expecting the enormous leap we've made. It's a seriously fun truck to drive and I think the raw performance is going to blow them away."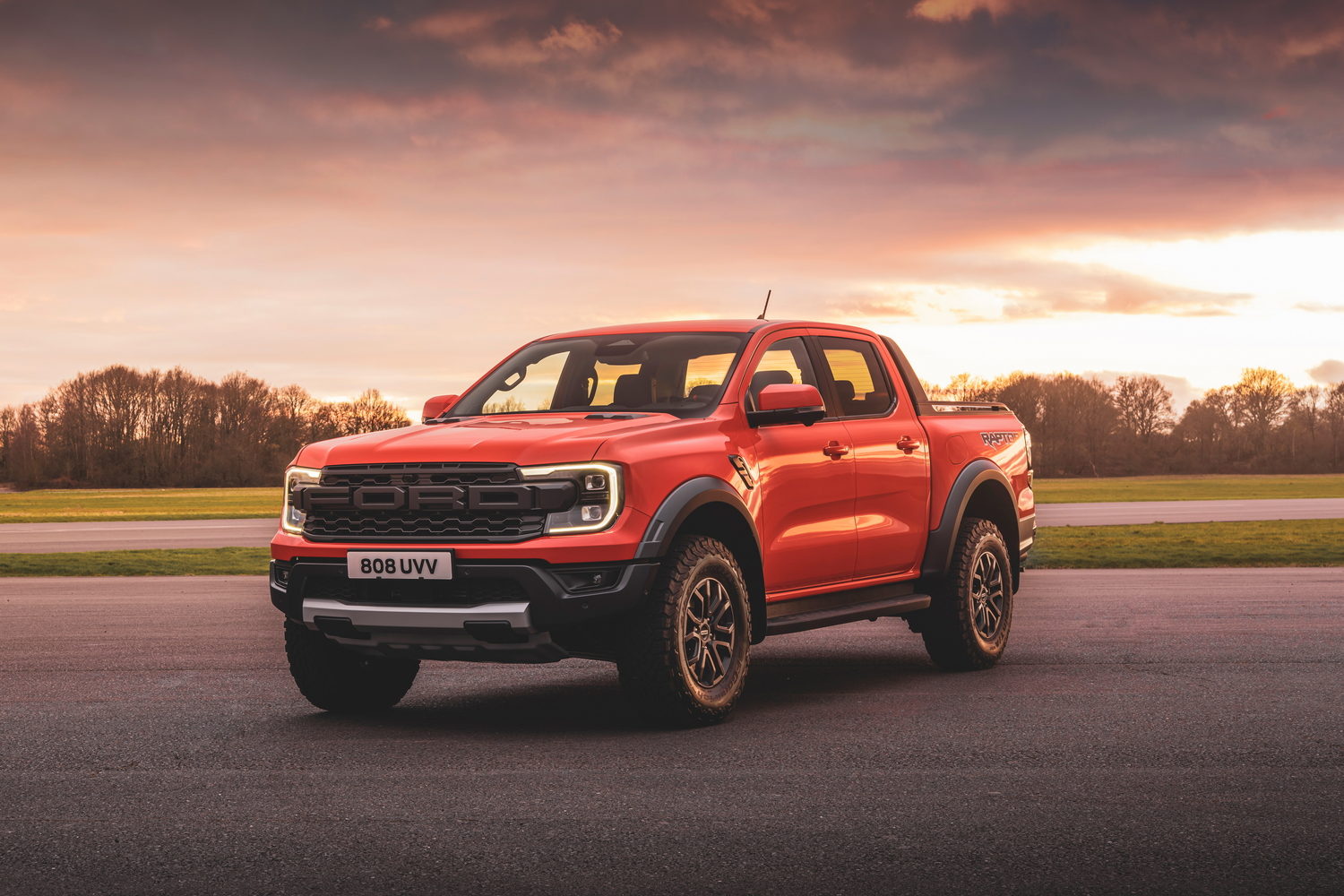 When is the Ranger Raptor coming to Ireland?
Deliveries of the first new Rangers are expected towards the end of 2022, though we'd caution that there's the possibility that they may be pushed back depending on the prevailing semiconductor situation at the time. Irish pricing has yet to be announced.