You're looking at the all-new Ford Transit Courier that will go on sale later this year. The new compact van features distinctive styling with a visor-style windscreen and a high, SUV-like front end to give it a more purposeful look. Its headlights and neatly integrated into the grille design in one whole element. A fully electric E-Transit Courier will go into production in 2024 with unique styling around the grille area.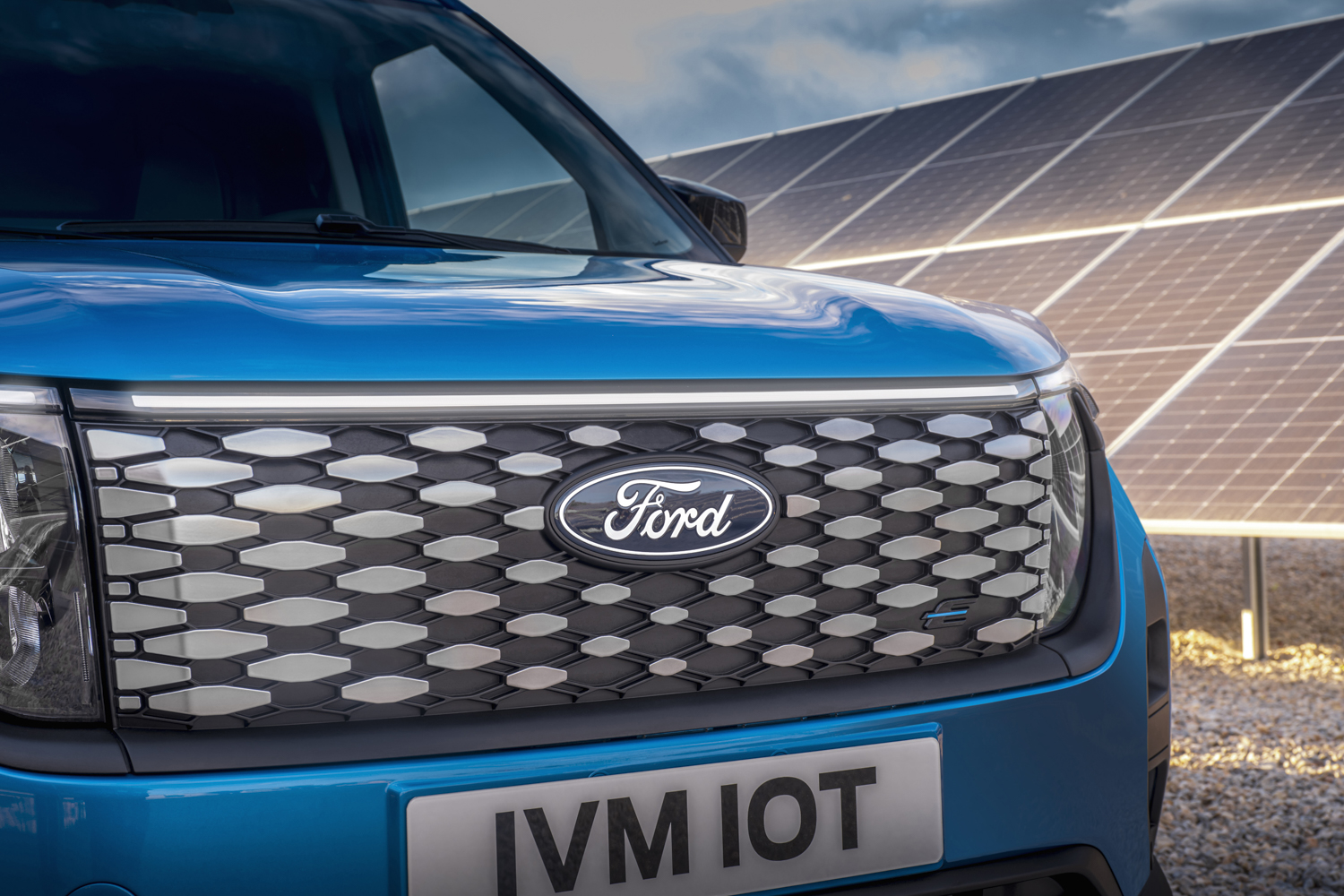 Ford claims its latest van is one for the digital age, and one look into the interior proves that. In the E-Transit Courier, designers have created a 'digiboard' instrument panel consisting of a 12-inch digital cluster and 12-inch touchscreen running Ford's latest SYNC 4 operating system. Combustion engine variants will receive a smaller 8-inch touchscreen.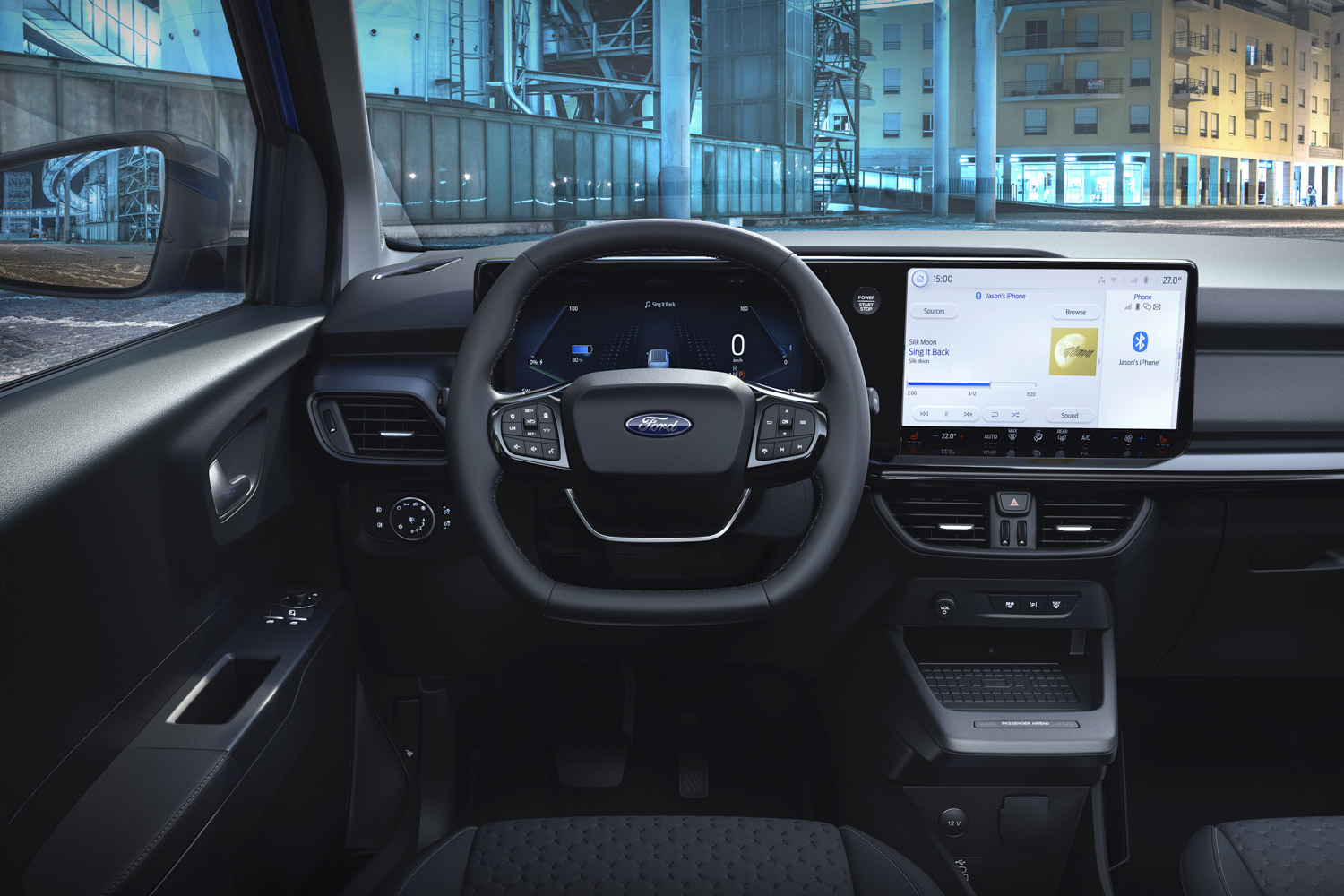 A new-style 'squircle' steering wheel provides multifunction controls and gives the driver better legroom and visibility. For further convenience, the gear selector on the electric version moves to the steering column. 
New Ford Transit Courier's improved load capacity 
What will be good news to potential buyers is the increase in load volume, most notably between the wheelarches, by more than 200mm. By redesigning how the rear suspension is angled within the chassis, the distance between the wheelarches is now 1,220mm, allowing it to carry two Euro pallets for the first time. The maximum load height is 1,253mm, and the overall floor length is 1,803mm. An optional load-through bulkhead with a folding passenger seat brings that number up to 2,661mm. A further plus of the E-Transit Courier is a 44-litre font boot that can carry charging cables and a first aid kit.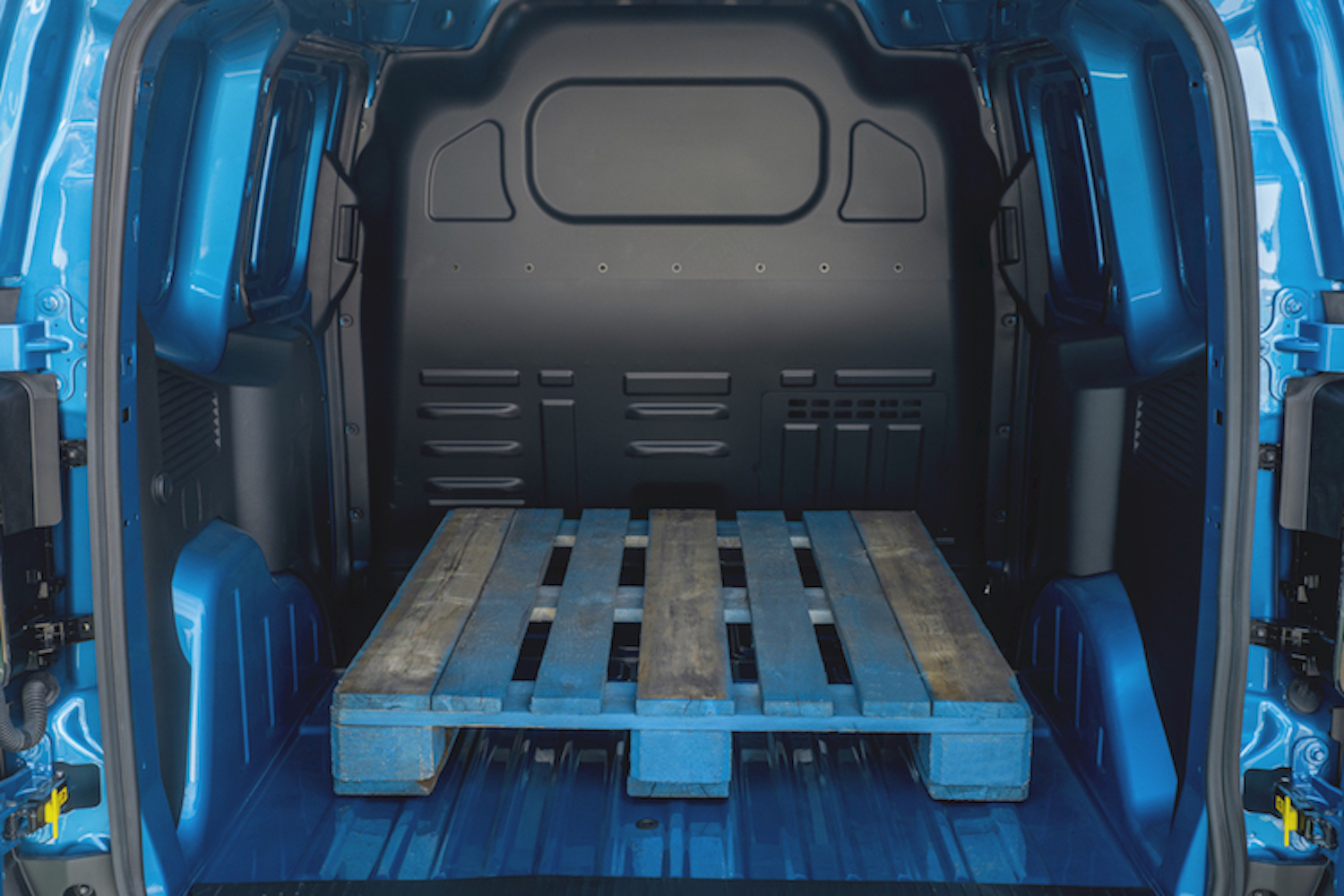 Standard payload for petrol and diesel variants is 678kg, with a High Payload option that brings that figure up to 845kg. The maximum payload for the E-Transit Courier is 700kg, with a towing capacity of 750kg. Petrol versions can tow 1,000kg, with the diesel models capable of towing 1,100kg. 
No battery details yet 
We'll have to wait until later this year before Ford reveals the E-Transit Courier's battery capacity or the overall driving range. What has been confirmed is that it will use a 100kW (136hp) electric motor, driving the front wheels through a single-speed automatic gearbox.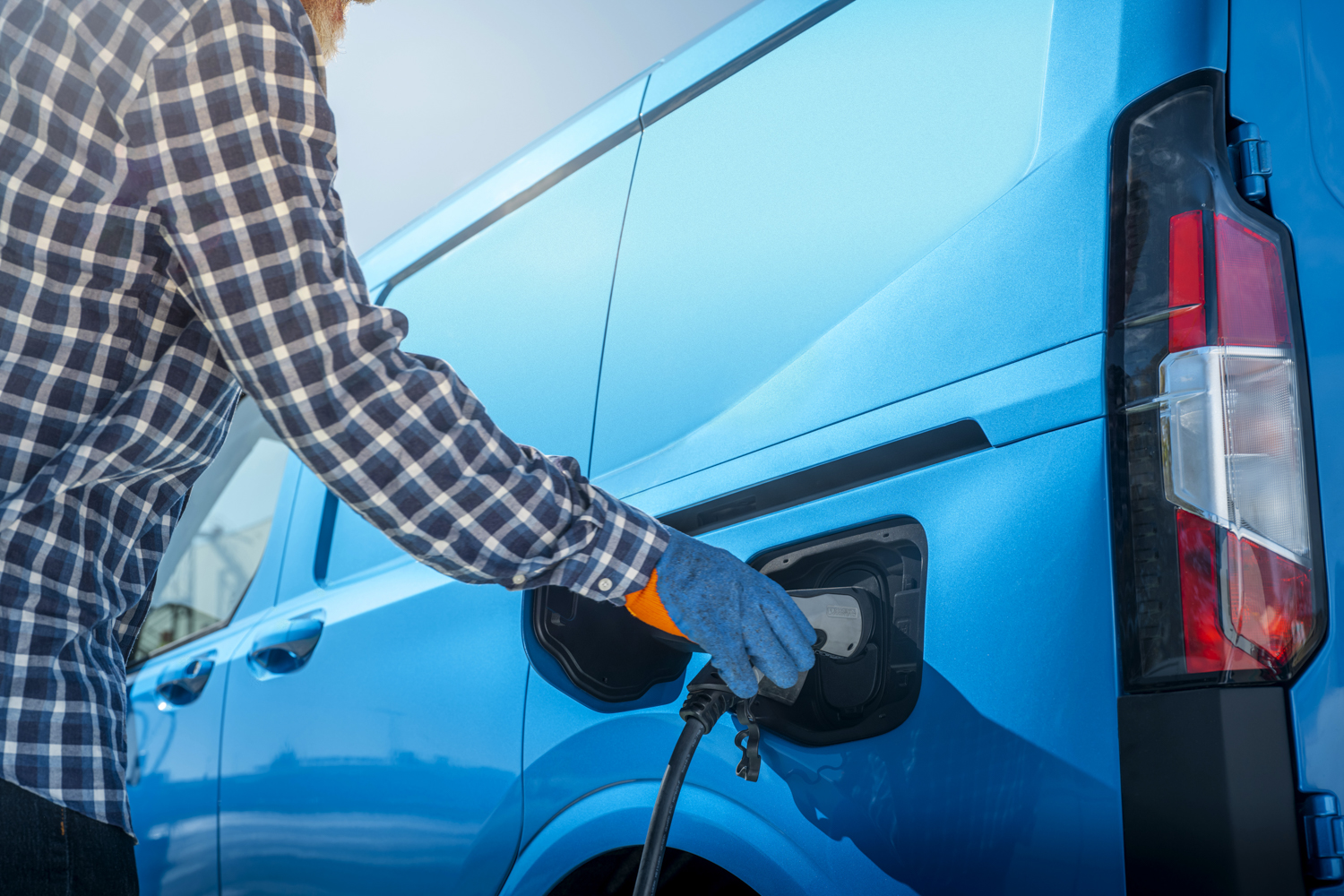 Ford believes many E-Transit Couriers will charge the battery at home or at public chargers, so it will be available with an 11kW AC charger. Ford says this would allow for a full charge in under six hours, with scheduling options to allow users to take advantage of preferable off-peak electricity rates. A peak DC rapid charging rate of 100kW will add 87 kilometres of range in as little as ten minutes and can recharge from 10-80 per cent in less than 35 minutes. 
Going electric will not only reduce emissions, but Ford Pro Service expects that non-scheduled maintenance costs could be 35 per cent lower than the diesel equivalent.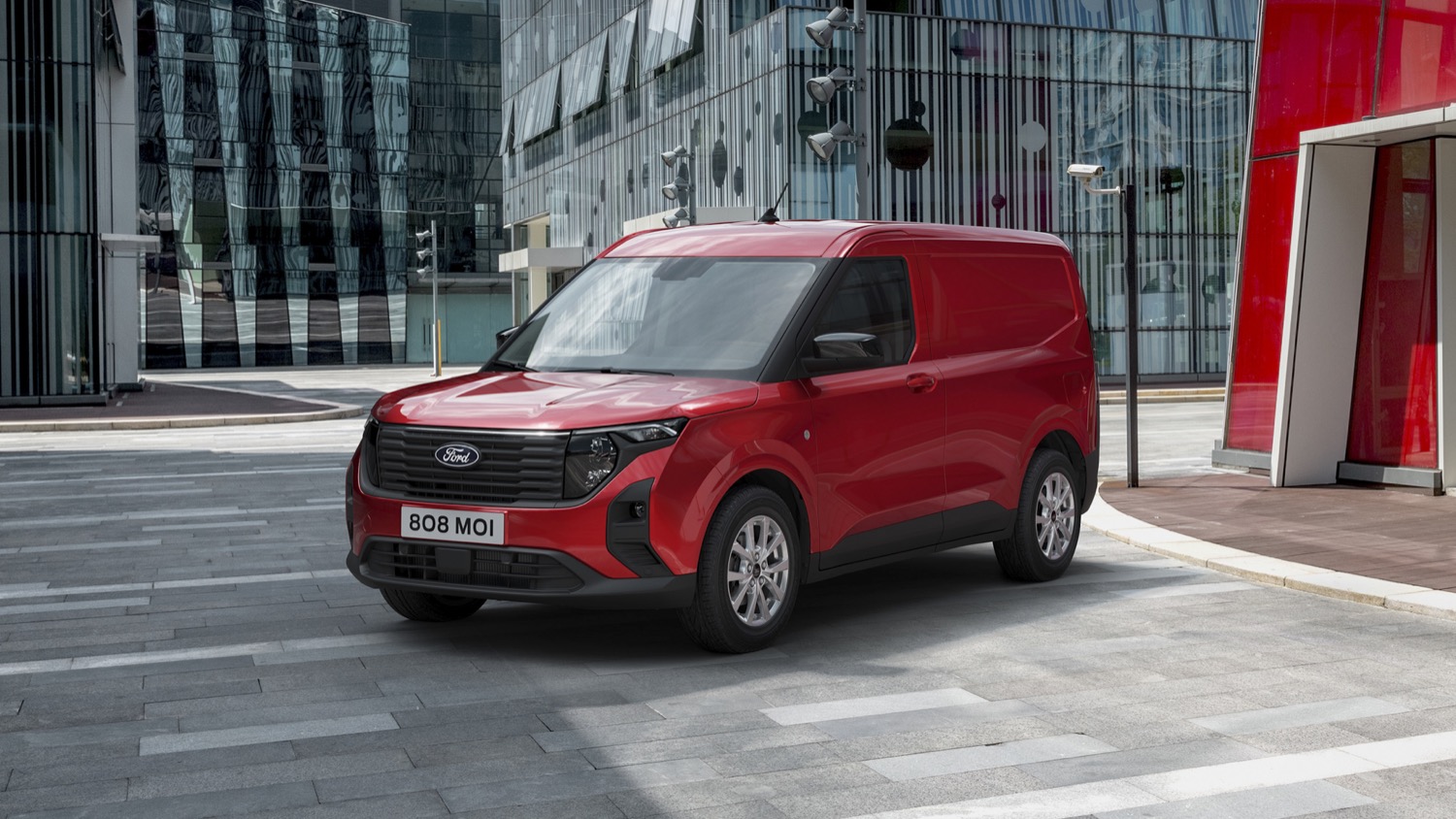 Ford's connected services 
Every Ford E-Transit Courier will have a built-in modem as standard, ensuring it can always be connected to the Ford Pro ecosystem. It will be able to receive over-the-air software updates without having to visit a dealer's workshop, thus minimising downtime. One of the many features of having a connected van is that fleet operators can remotely enable and disable the E-Transit Courier to help prevent theft or unauthorised use outside regular working hours. 
"E-Transit Courier moves its segment up a level with uncompromised EV performance, higher load capacity and fully connected support including end-to-end charging solutions, Ford Pro ETelematics and uptime-boosting FORDLiive," said Hans Schep, general manager, Ford Pro, Europe. "Ford Pro's long-standing market leadership gives us unrivalled insight into customers' needs and means we can help them get big productivity from their compact vans with more connectivity and capability than ever before."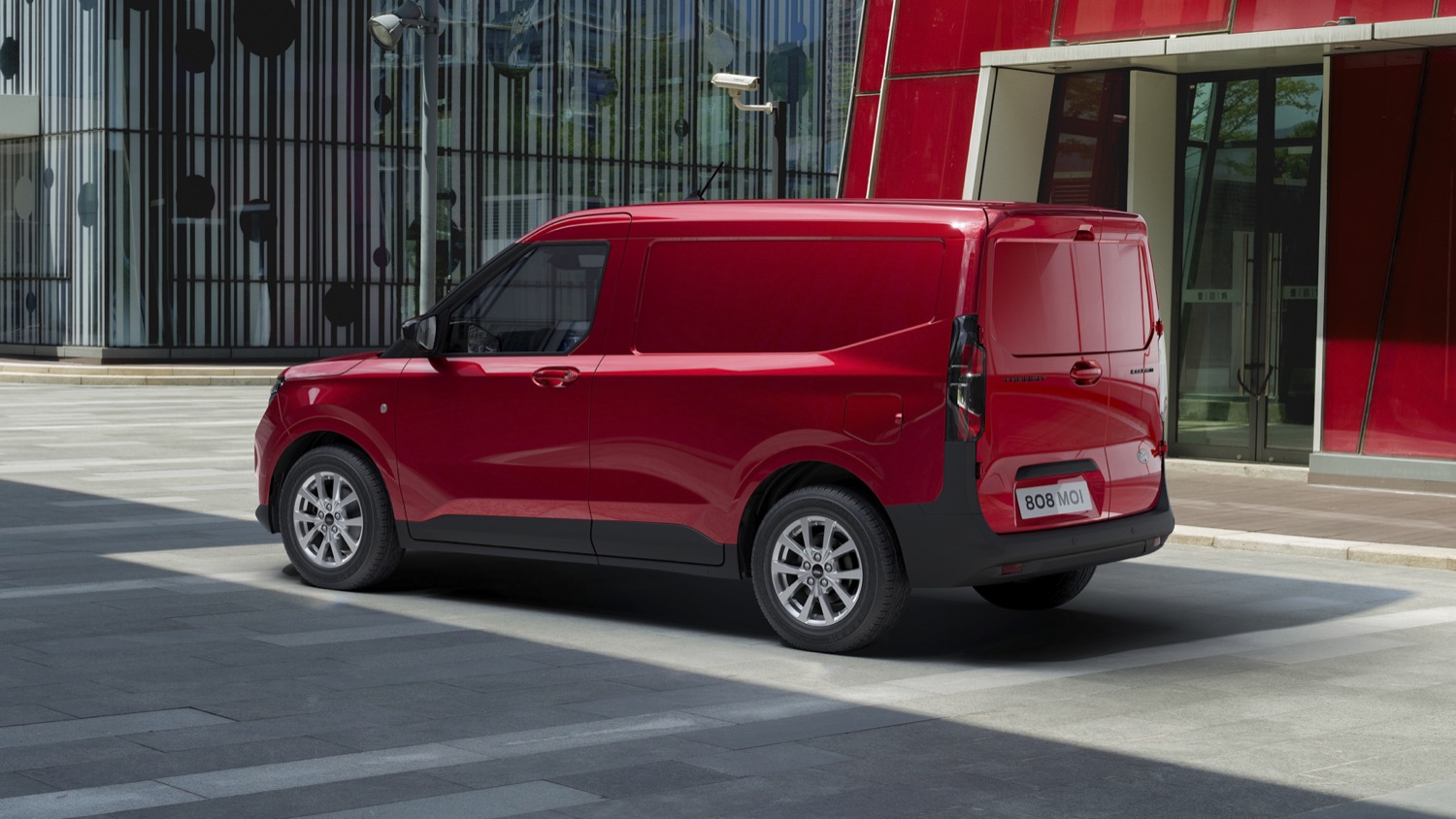 The new Transit Courier will be available to order from summer 2023, with the first deliveries due before the end of the year. Production of the E-Transit Courier is set to begin in Q3 of 2024. All versions will be produced at the Ford Otosan plant in Craiova, Romania.