Mercedes will bring a new camper model to the Caravan Salon in Düsseldorf, based on the T-Class compact van.
By fitting a 'Marco Polo' camping module to the T-Class, Mercedes has given itself a rival to the Volkswagen Caddy California. Like the Caddy California, the T-Class Marco Polo is designed for two-person camping trips.
The Marco Polo bit of the T-Class isn't integrated into the body. Unlike the factory-fresh Caddy California, the Marco Polo is a plug-and-play add-on. That means it can be fitted by a dealer and is secured to the tie-down points in the load bed. A fully-integrated T-Class-based camper will follow in 2023.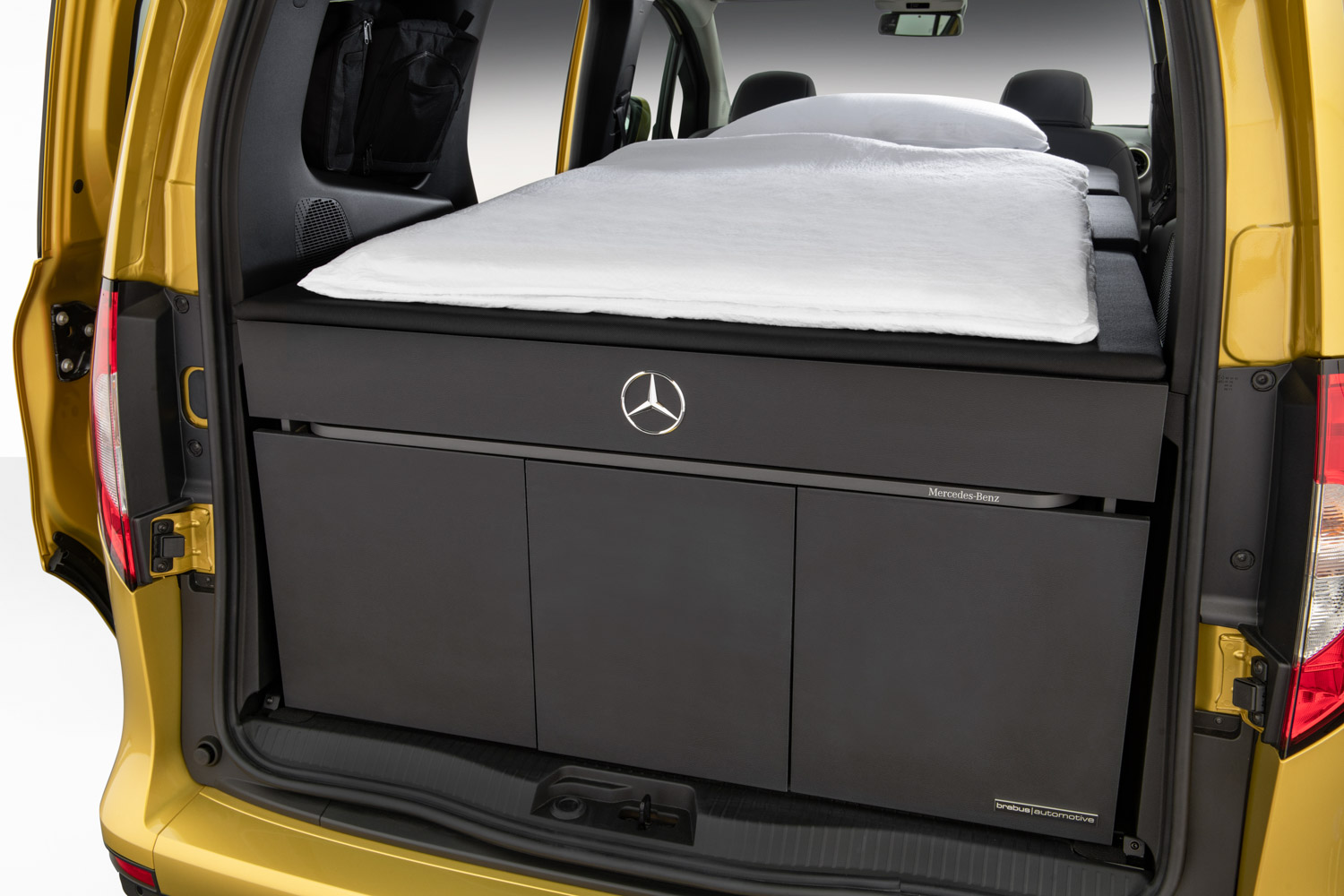 T-Class Marco Polo Double bed
The Marco Polo module includes a double bed with a 2.0 x 1.15-metre sleeping area. The mattress is ten centimetres deep and uses point-elastic disc springs. The bed frame and the mattress can be folded up when not in use so that you can use the T-Class' rear seats. All windows come with black-out panels and there's also a ventilation panel with an insect screen. You also get two window pockets for storage.
There's an optional slide-out kitchen unit mounted below the bed. That comes with a sink with an easily accessible 12-litre water tank, a 15-litre refrigerator box and a gas-cartridge cooker that owners can easily remove. There are also drawers for cutlery and plates and two camping chairs with a fold-out table. That table can be set up outside or mounted behind the centre console.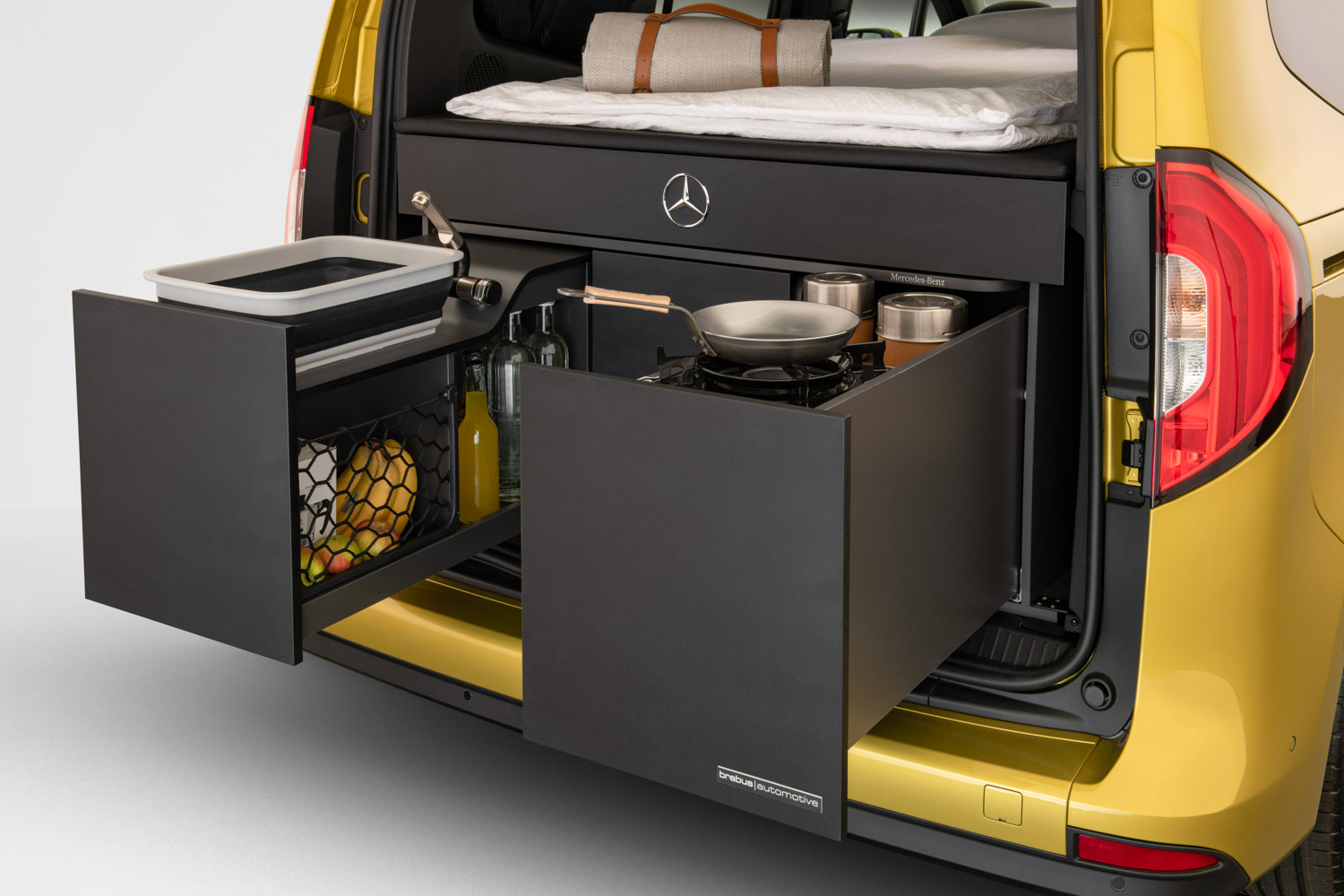 Converts in minutes
Mercedes reckons that two people can load or unload the bed and kitchen unit in a matter of minutes, allowing easy conversion from camper to van and back again.
The company hasn't announced prices for the module yet but will do so before it goes on sale at the end of this year.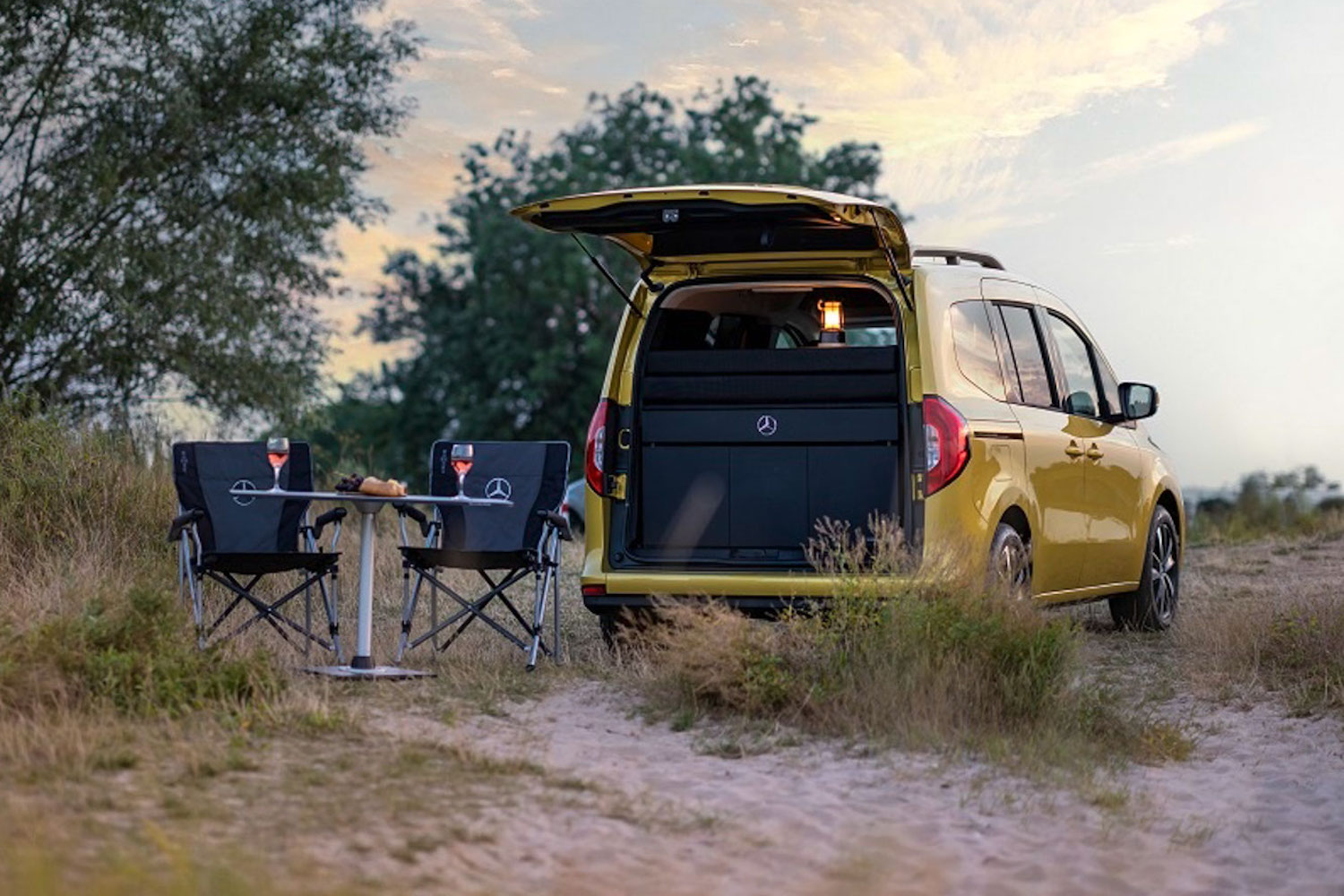 "The motorhome market is of strategic importance to us. We are continually expanding our presence in this area. The new T-Class with Marco Polo Module is our answer to the growing demand for micro campers, which are becoming increasingly popular, in particular among the young, fast-growing van life fan community. This is partly because they can be used flexibly as everyday vehicles or for camping, thanks to their often modular conversion concept. And secondly, their small external dimensions and weight of less than three tonnes make them easy to handle, meaning that they can be driven with a Class B driving licence," said Klaus Rehkugler, Head of Sales and Marketing at Mercedes-Benz Vans.