Remember the name of the business — the Taube bakery in Oschatz, Saxony, in southeastern Germany. A long-running family baking business, Taube's has just bought a new Mercedes-Benz e-Sprinter electric van. Nothing too remarkable about that, you might think, but that battery Sprinter just happens to be the seven-millionth van that Mercedes has made since 1992. So file away the Taube name — it might be helpful in a pub quiz in the future.
30 years of success 
" Seven million vans sold in 30 years, that's a huge success," said Klaus Rehkugler, Head of Mercedes-Benz Vans Sales and Marketing. "The jubilee vehicle is one of our best selling items for good reason: our Sprinter has been demonstrating its worth in the large van segment since 1995. It's now in the third generation and has also been available with electric drive since 2019. That's why we're delighted that the Taube family business has opted for our eSprinter and will now also be in a position to offer its drivers and customers all the advantages that locally emission-free driving with our impressive Mercedes-Benz Vans provides. In 2022 we want to continue the success story of our vans and convince many more customers."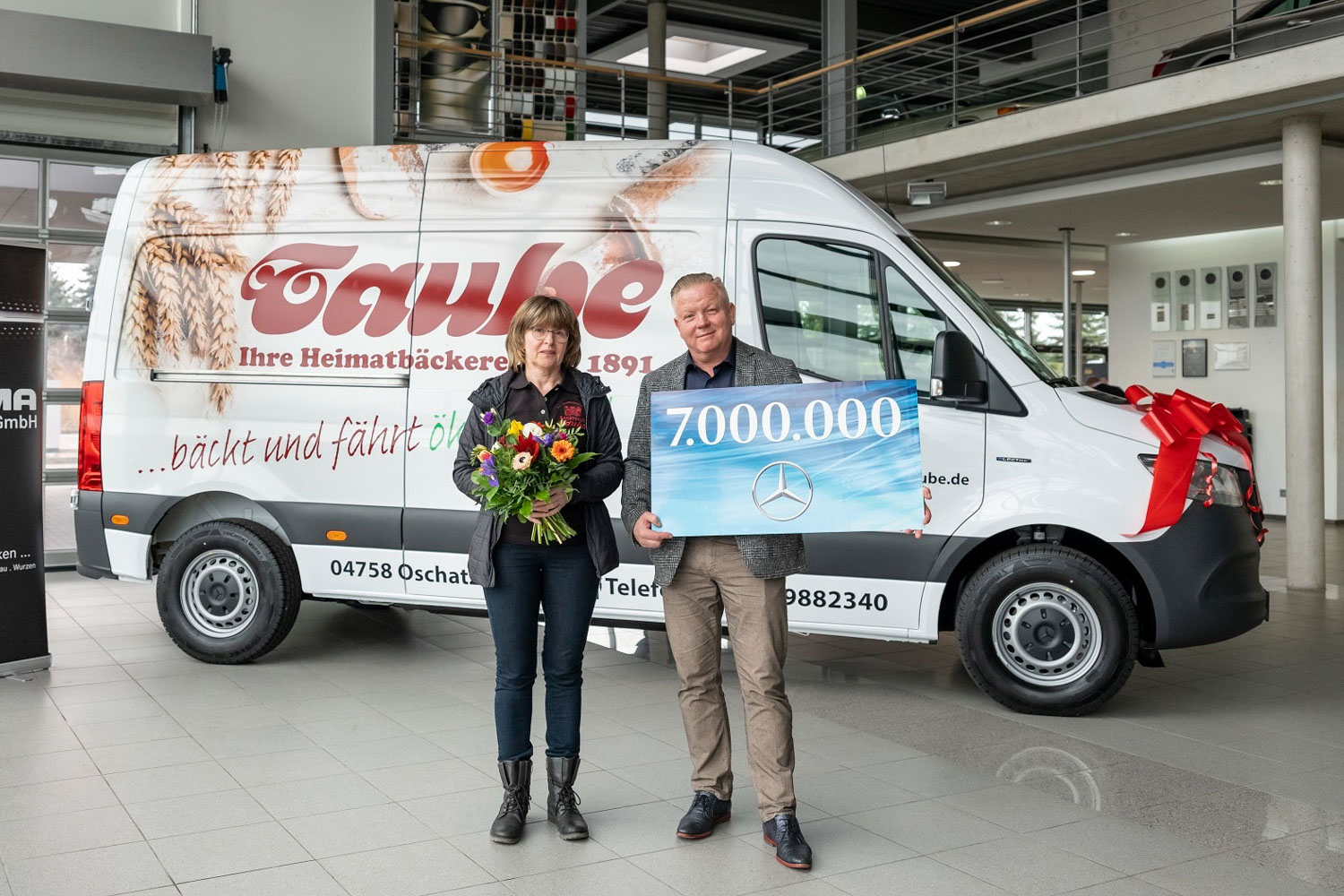 Environmentally friendly
Nils Taube, the owner of Taube bakery: "We're proud we can expand our fleet with the eSprinter. It's another step in the right direction for our company's philosophy, which is to place value on sustainability and quality. In addition to our photovoltaic system for our company's electricity and to our regional products, our delivery service to our 15 sales outlets can now be environmentally friendly as well, using our first electric vehicle. This means that together with our 84 employees we are taking a further step into the future of our long-standing company that was founded in 1891."
Official count
That makes the bakery almost as old as Mercedes itself… And that number of seven-million vans is something of an artificial understatement. The number represents the official count since 1992 when the first modern generations of the Sprinter and Vito vans were introduced (they were later joined by the compact Citan). The current Sprinter was introduced as far back as 1995, making it one of the oldest designs that Mercedes currently produces (albeit much and constantly updated since then).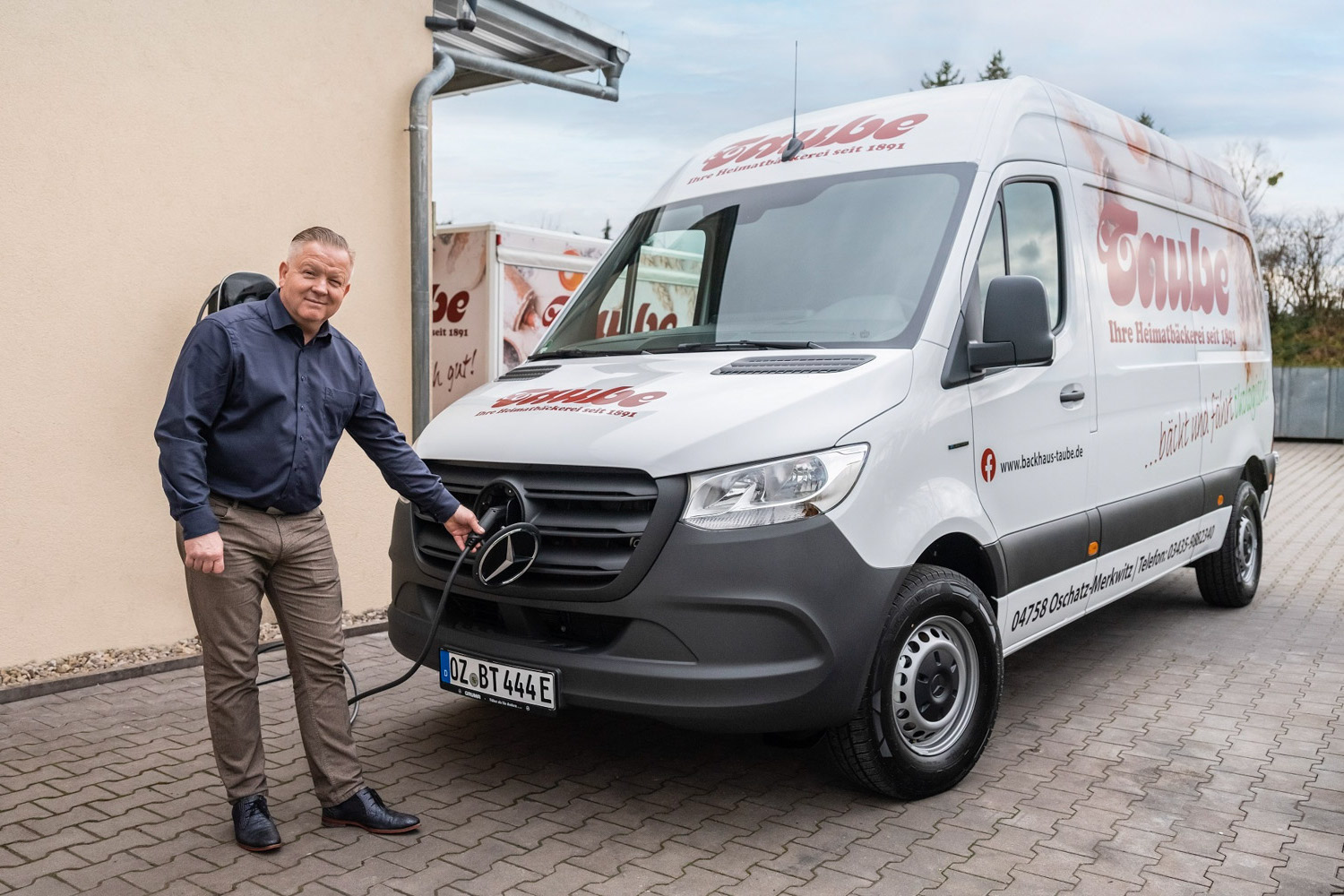 The biggest change, of course, is that Mercedes now sells fully-electric versions of all three models, with the big e-Sprinter still able to carry as much as 11 cubic metres of cargo. It's a very different vehicle from what Mercedes reckons to have been the first-ever van, as we would recognise it now — the 1896 Rheinische Gasmotorenfabrik (Gas Motor Factory) Benz & Cie' delivery waggon'. One hundred twenty-six years and more than seven-million vans is a long way to come…