Last year, Mercedes launched its first electric van in Ireland, the e-Vito, and now the bigger Sprinter is getting the battery treatment — say hello to the e-Sprinter.
Mercedes Ireland says that the existing diesel Sprinter is "popular amongst food and pharma producers, fleet operators, tradespeople, maintenance and parcel delivery specialists." The e-Sprinter has been apparently tuned and developed to appeal to the same sorts of operators, albeit aimed at those who have generally short delivery runs, rather than long-haul routes.
That's because the e-Sprinter has a maximum driving range of 120km, once you've fully charged up its 41kWh (35kWh useable) battery pack. However, as Mercedes points out, vans such as these are generally used as a depot-based vehicle, not one that you charge while out and about all day. So the idea is to get it fully charged overnight, set off on a delivery route and then drop it back that evening for a recharge. The official range is claimed by Mercedes to easily cover the sort of distance that most delivery drivers cover in a working day.
The electric motor has a maximum output of 85kW (that's 115hp) with 300Nm of torque. The top speed is 120km/h. The relatively compact battery pack means an unencumbered load space, of up to 11 cubic metres. The same figures for the smaller e-Vito are six cubic metres and a one-charge range of up to 150km, incidentally.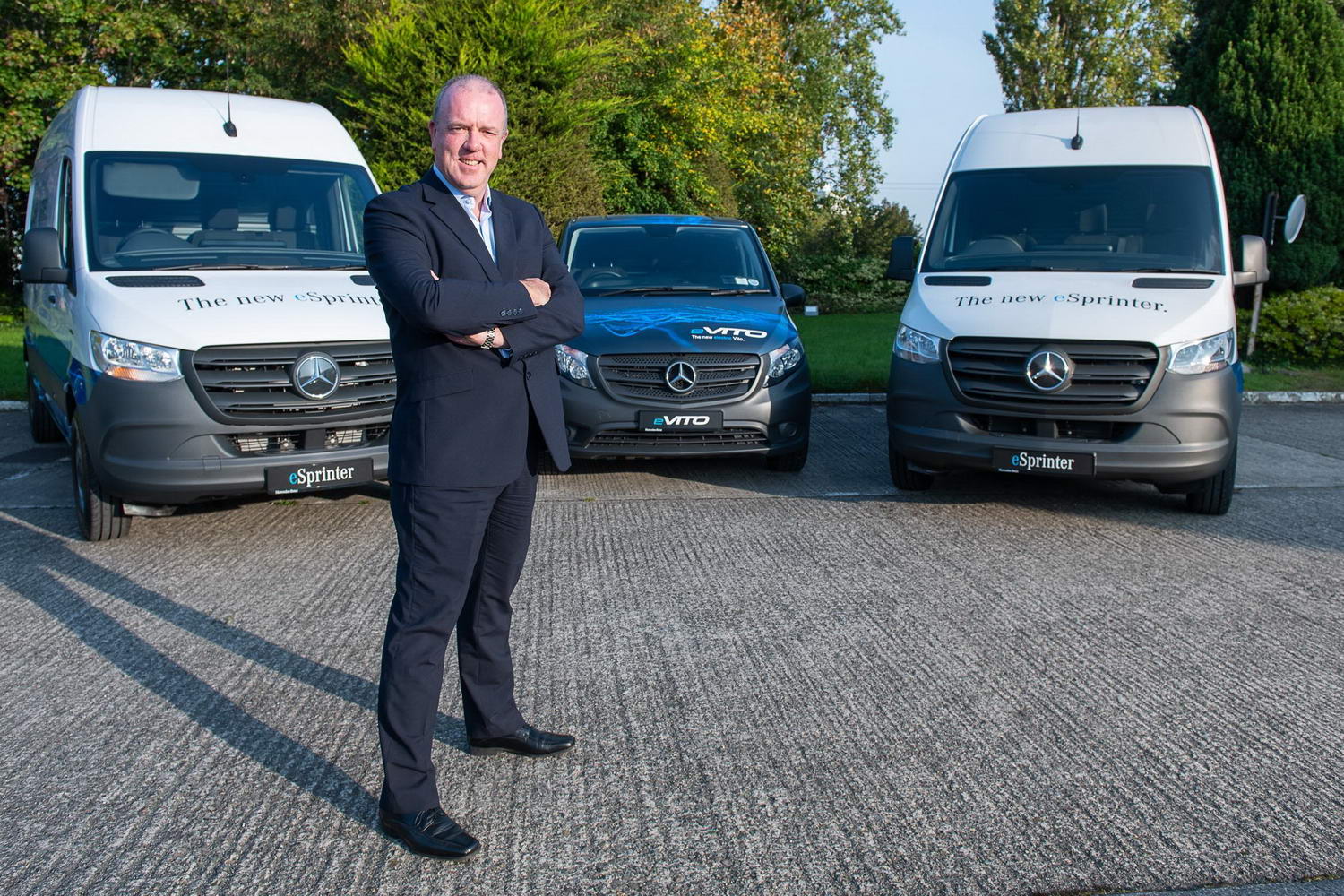 Priced from a VRT-inclusive €49,995 and €39,995 respectively, before grants, the e-Sprinter and e-Vito are said by Mercedes-Benz commercial vehicles sales manager, Fergus Conheady to have "all of the attributes required to satisfy a more eco-aware society."