The commercial vehicle division of Mercedes-Benz is expanding its network of eVan dealers in Ireland. Three new retailers will bring the total number of electric van specialists across the country to five. 
Mercedes-Benz appointed MUTEC on the Naas Road, Dublin and Cork Truck Services in Blarney Business Park as its initial eVan dealers in 2019. These are now joined by M50 Truck & Van Centre in North Dublin, Surehaul Limited in Clonmel and Gilmores Kingscourt in Co Cavan. 
All three new Mercedes-Benz eVan dealers will begin operations from 27 August 2021. 
Better nationwide coverage for Mercedes-Benz eVans 
Fergus Conheady, Mercedes-Benz Commercial Vehicle Sales Manager, said: The appointment of a geographically selected body of dealers, recruited from our wider commercial vehicle dealer network, means we can now provide our customers with maximum access to our all-electric van models.
"Both units are proving to have particular appeal to those whose operations involve extensive movements within city and built-up environments and whose preference is for vans that satisfy the concerns of a more eco-aware society".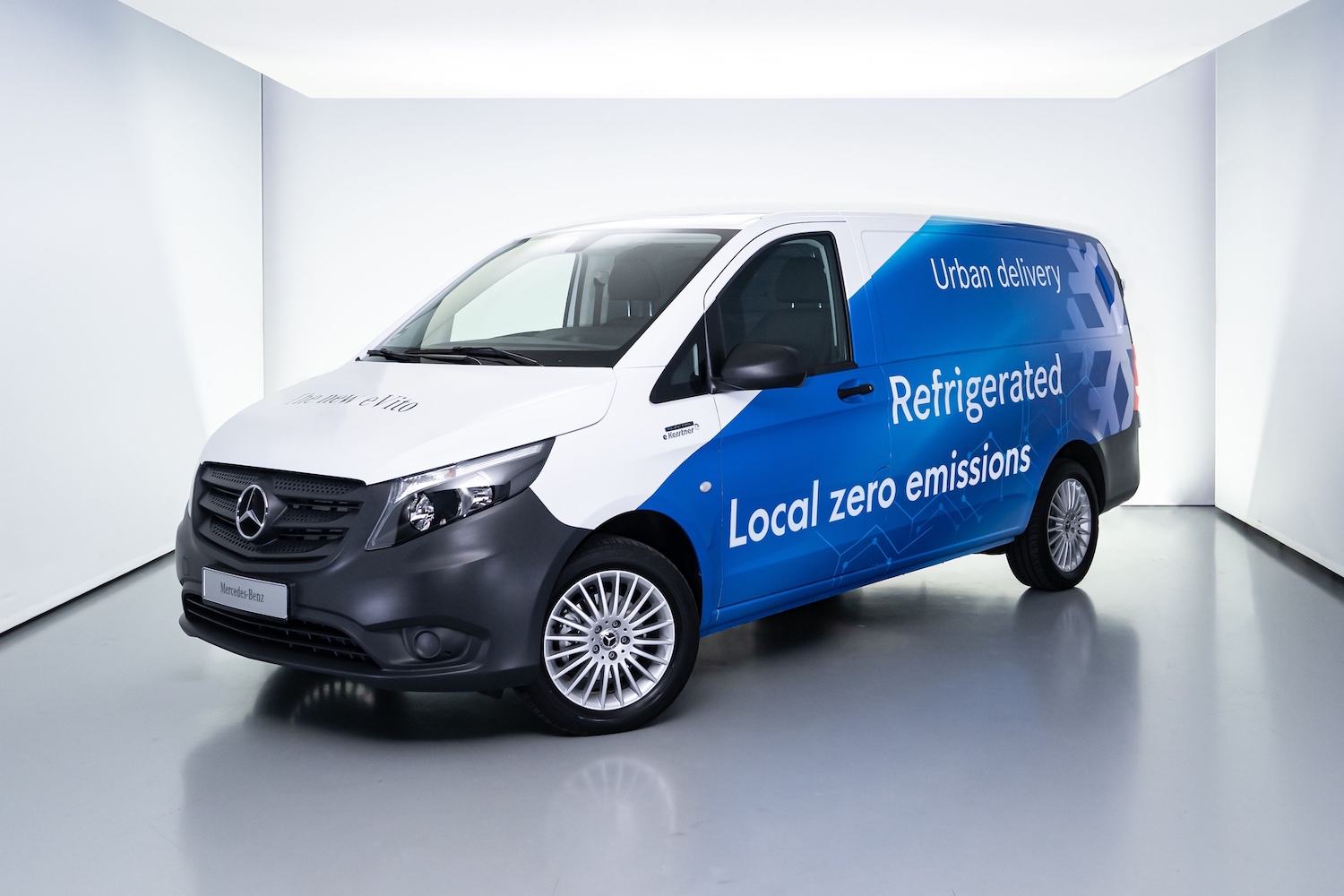 The current electric offering from Mercedes-Benz is made up of the eVito and the eSprinter. With a driving range of approximately 150 kilometres, the eVito is best-suited to city and urban use such as last-mile delivery. It has a cargo volume of 6m3 and has a top speed that is limited to 120km/h to maximise the van's efficiency and range. 
With an 11-cubic metre cargo volume, the eSprinter is powered by a 35kWh (usable) battery and has a peak power output of 85kW and 300Nm. Like the eVito, the top speed is limited to 120km/h. Due to its larger size the driving range is 120 kilometres. 
The Mercedes-Benz eSprinter costs €52,000 excluding VAT but including €200 VRT. Pricing for the smaller Mercedes-Benz eVito starts at €41,485 and both vans qualify for a €3,800 grant.