The Mercedes-Benz EQT may be a design concept for now, but it previews what we can expect to see from the German brand when it launches its passenger version of the next Citan van.
The passenger model will take up the T-Class name and go on sale in 2022, as will a battery-electric version. Although this EQT is still only a concept, we believe that it is close to how the production model will appear.
Mercedes-Benz EQT concept has striking looks
The exterior styling of the Mercedes-Benz EQT concept is made even more distinctive by the slender LED headlights in the upper part of the large front panel that features hundreds of miniature three-pointed stars of the company logo. That subtle pattern is replicated on the five-spoke alloy wheels, too.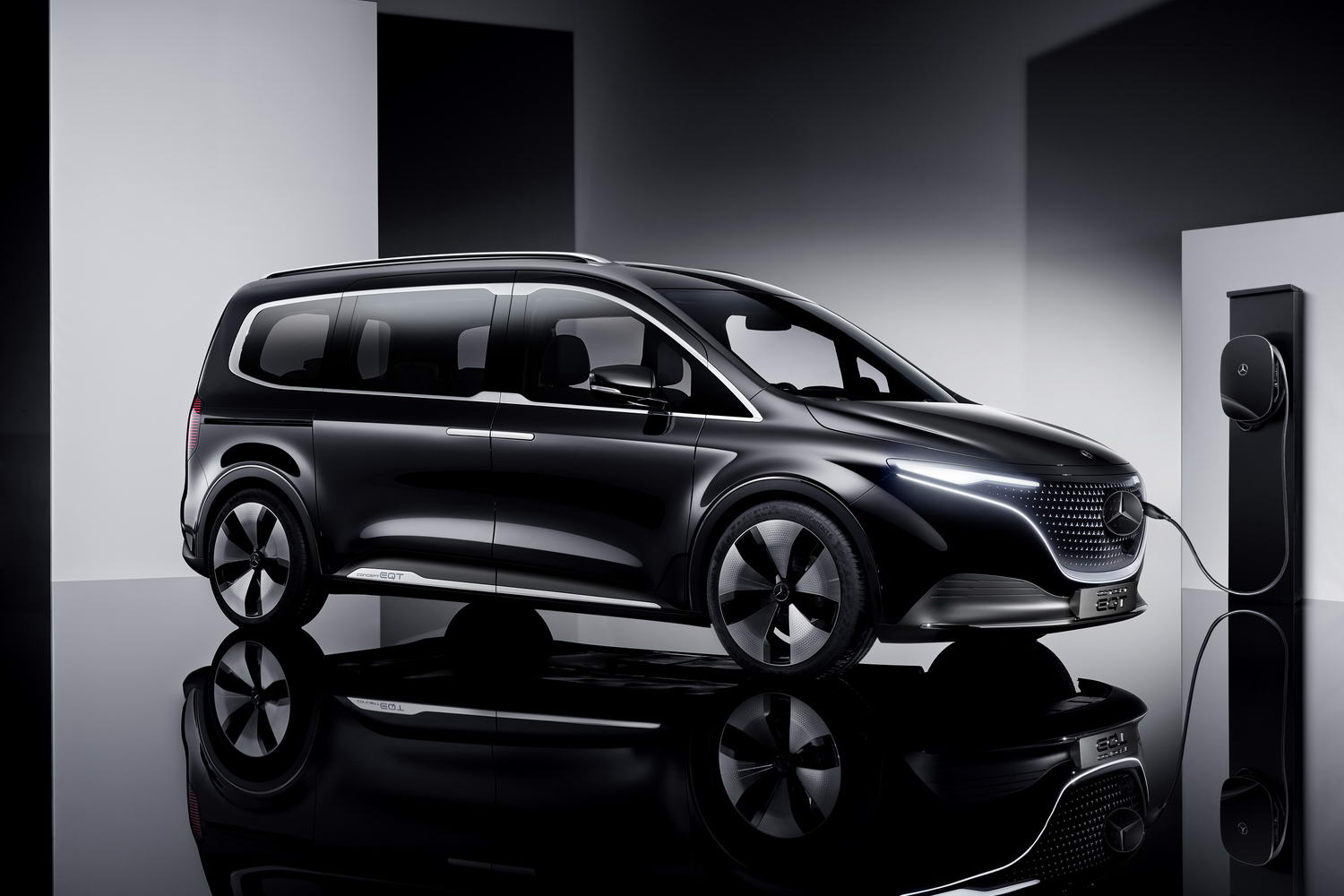 Stylish door handles sit flush with the bodywork, though they are unlikely to make it through to the production model. Sliding rear doors on both sides open to reveal a seven-seat configuration inside, with two individual rear chairs in row three. The standard version will stick with a five-seat arrangement, while a seven-seat variant will sit on a longer wheelbase.
The latest MBUX infotainment system
In line with other recent Mercedes-Benz models, the EQT concept features an infotainment system with the "Hey Mercedes" voice activation and control. Along with connected services, over-the-air updates and live traffic information, the system can also learn its user's habits and routines and then suggest appropriate functions.
Various specification grades will be available. A range-topping version will likely feature the premium look of the concept's cabin. That includes a lightly coloured multifunction steering wheel with a matching drive selector mounted high on the centre console to free up space between the front seats.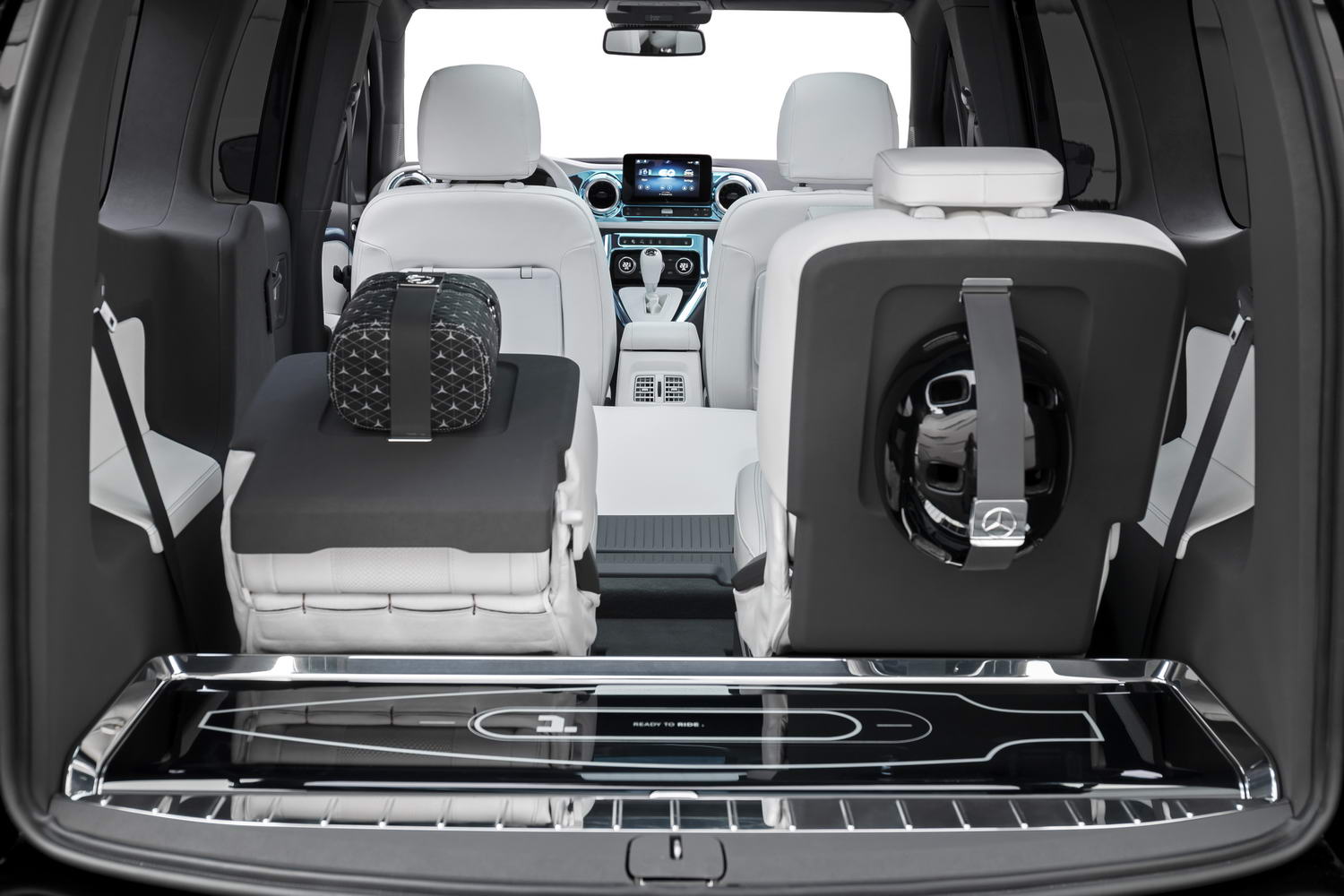 Other practical elements in the EQT concept include a large strapping system to attach objects to the back of the rearmost seats, and a double-height boot floor. The third row can be folded flat or removed entirely. Mercedes also claims that users can install three child seats across the second row.
"We are expanding our portfolio in the small van segment with the forthcoming T-Class. It will appeal to families and all those private customers, whatever their age, who enjoy leisure activities and need a lot of space and maximum variability without forgoing comfort and style. The T-Class provides them with an attractive introduction into the world of Mercedes-Benz. And as the Concept EQT shows: we are consistently implementing our claim to leadership in electromobility and will also be offering a fully electric model in this segment in the future,"
said Marcus Breitschwerdt, Head of Mercedes-Benz Vans.