For all those that don't fancy hauling goods south of the river at this time of night (little cab-driver humour for you there…), LEVC — the London Electric Vehicle Company — is now offering its new VN5 plugin-hybrid van across Europe.
The LEVC VN5 shares parts with Volvo
Why the cab reference? Well, because although LEVC is owned by Geely Motors (the giant Chinese car manufacturer that also owns Volvo, Polestar, Proton, and Lotus), it used to be called LTI, or London Taxi International and is the maker of the iconic London black cab.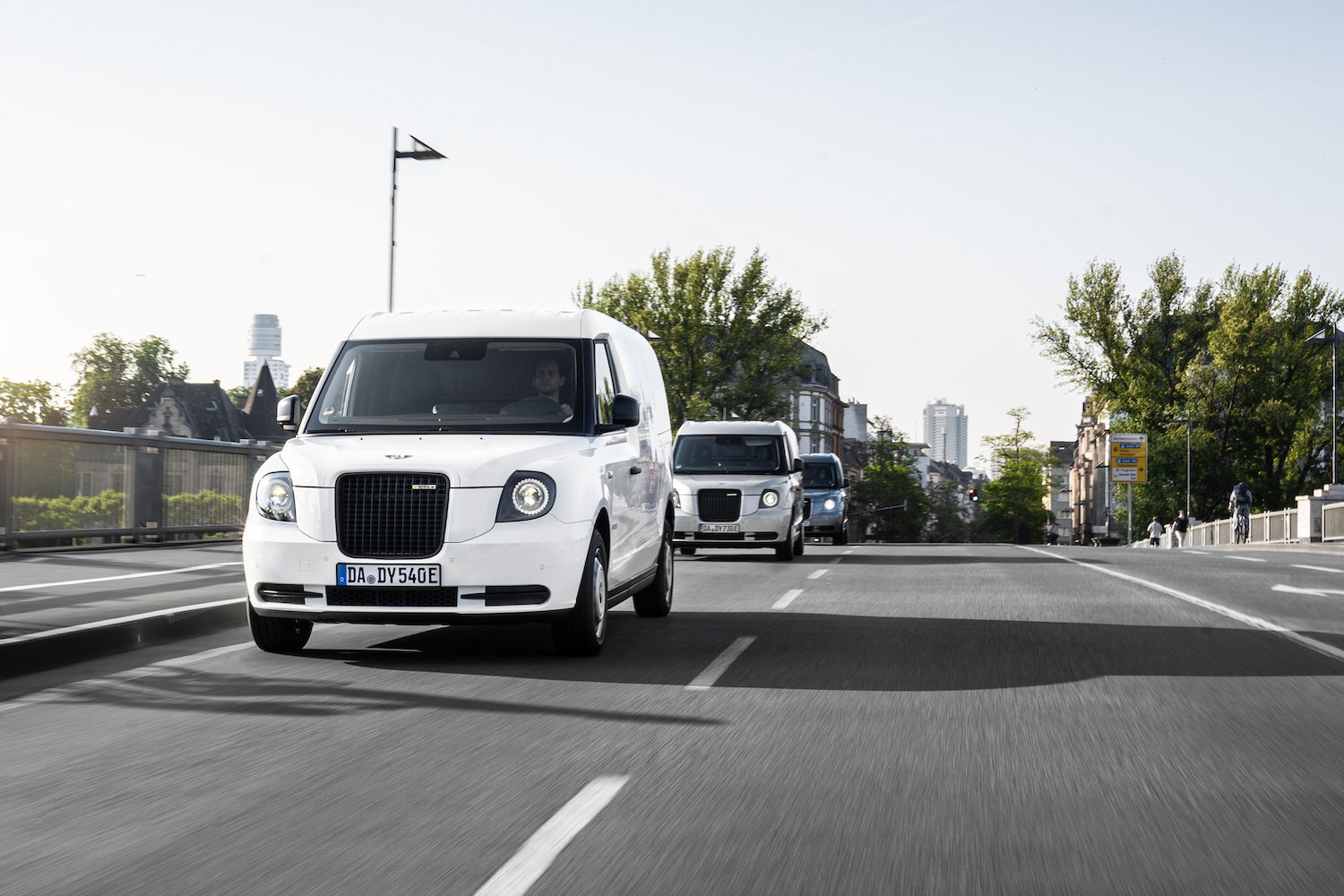 The latest generation of the black cab is far more sophisticated than it used to be, sharing a platform and engines with the Volvo XC40 and several Chinese-market Geely models. It also gets CO2-saving plugin-hybrid tech. Now, LEVC has taken all of that, plus the taxi's legendary robustness, and turned it into a van.
It uses the same basic 1.5-litre petrol engine + hybrid setup as the Volvo XC40 Recharge, which LEVC calls the e-City powertrain. That gives it an electric-only range of 98km in city driving, according to the official claims, and LEVC also says that if you're careful, you can stretch that to 122km.
The LEVC VN5 gets 50kW fast charging
When the petrol engine kicks in, the VN5's total operating range is around 489km. Unusually for a plugin-hybrid, you can fast-charge the VN5 at up to 50kW from a DC charging point, which will fully charge the battery, from flat, in 30-minutes.
LEVC also says that the VN5's 40,000km service intervals mean that the van can minimise its time off the road for things other than charging.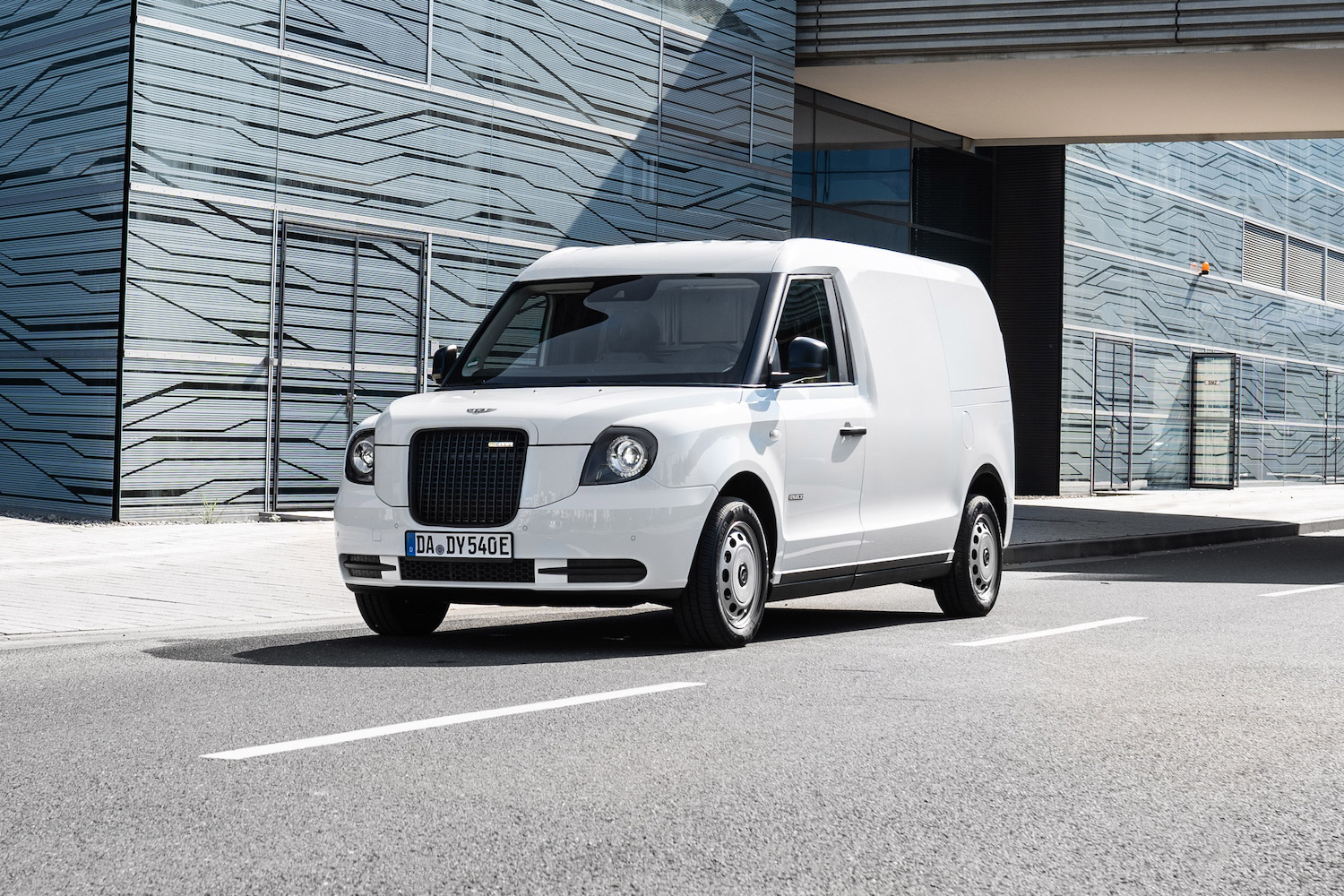 As with the taxi, the VN5 has the legendary tight turning circle (just 10.1-metres) and a cargo volume of 5.5-m3. That means it can carry two Euro2/3 pallets, with a maximum cargo weight of 735kg. There's a 60/40 split rear door and a large side door, through which a pallet can be loaded. Although it shares the shape and styling with the taxi, the VN5 is 401mm longer in the wheelbase and has a roof that's 110mm higher.
The VN5 comes in three trim levels — Business, City and Ultima — and include autonomous emergency braking, front and side driver and passenger airbags, cruise control, nine-inch touchscreen and dual-zone climate control. Also standard is a 50kW DC rapid charging and minimum 11kW AC fast charging capability. City trim adds a heated windscreen, front and rear parking sensors, curtain airbags and Lane Departure Warning. The flagship Ultima features a rear-view camera, luxury seats, metallic paint and 22kW AC charging capability as standard.
Several option packs available with LEVC VN5
Six option packs are available, allowing customers to tailor to their specific preferences. The Comfort pack features luxury driver & passenger seats, Satellite Navigation, under-seat storage and a heated windscreen. The Safety pack comes with Road Sign Information system (RSI), Speed Limit Intelligent Function (SLIF), Lane Departure Warning (LDW) and curtain airbags.
On top of that, LEVC is working with several van accessory suppliers to ensure that the VN5 can be easily fitted with racking, roof racks, light bars, temperature-controlled transportation and other specialist kits. Authorised partners include Bott, Sortimo, Modul-System and Paneltex.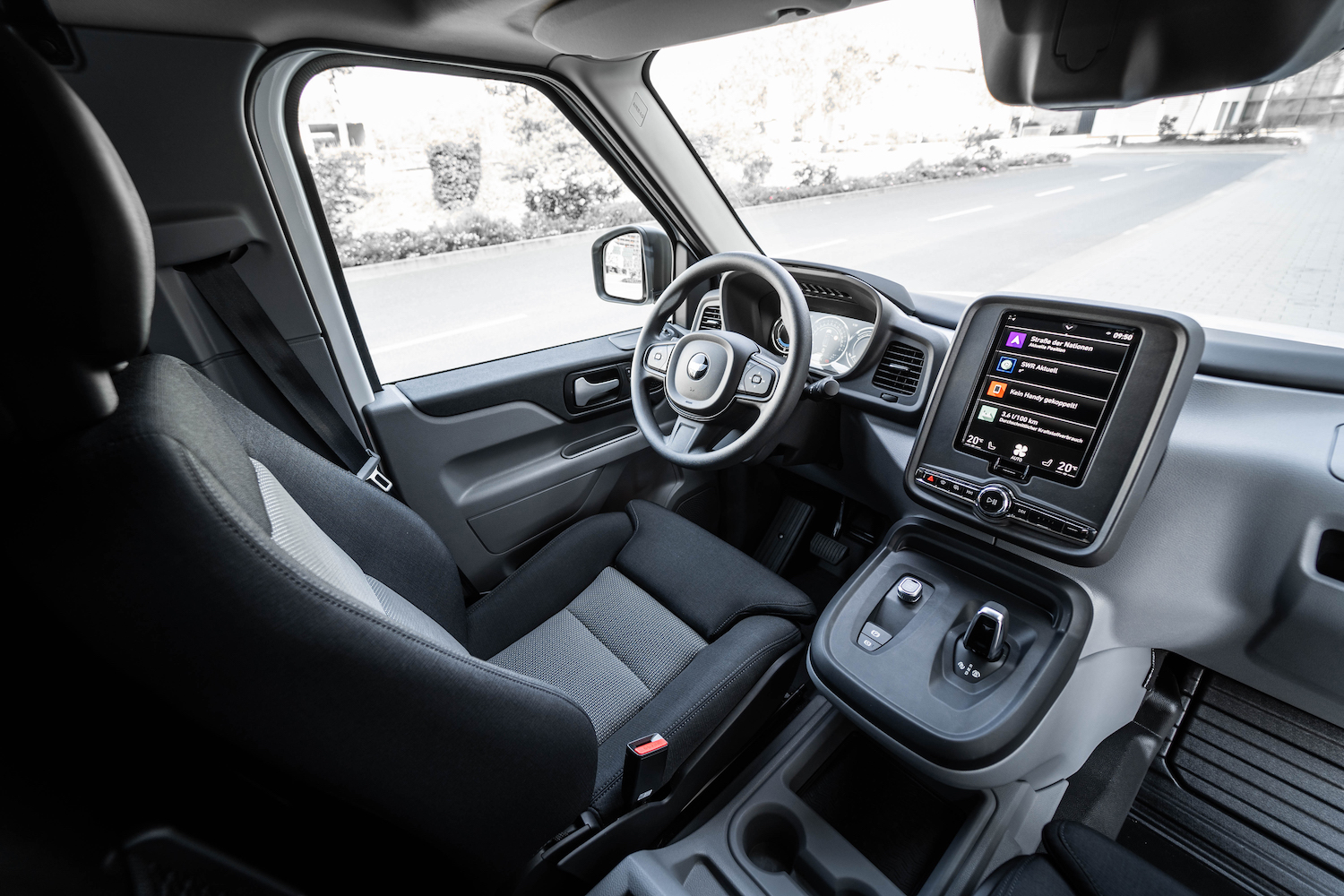 It's a sight comfier inside than the old taxi models, too, with an ergonomic driver's seat, reach and rake adjustable steering wheel, a large central touchscreen, and LED interior lighting. The structure of the VN5 is primarily aluminium, which LEVC says is better for crash protection, and there are SMC (Sheet Moulding Compound) composite plastic body panels, which "are resistant to dents and which shrug off minor impacts and help to keep the vehicle on the road."
There's also a five-year 240,000 km vehicle warranty and a battery warranty of eight years or 240,000 km.
Joerg Hofmann, LEVC CEO, commented: "VN5 sets new standards for green commercial vehicles offering no range anxiety, real driver appeal and a stand-out design shared with our iconic London taxi. We have created a high quality, hard-working van with zero emissions and long-distance capability. As well as offering favorable operating benefits, VN5 fulfils the growing demand from both businesses and consumers for cleaner, more sustainable commercial vehicles."