LEVC, or if you prefer the full title, the London Electric Vehicle Company, has shown off its first campervan, and it's going to be a plug-in hybrid model.
Maker of the London Taxi
LEVC was once known as LTI, or London Taxi International, and was sold to the Chinese car-making giant, Geely. Geely also owns Volvo (and more recently both Proton and Lotus) and it decided that electric power was the way forward for the traditional 'Black Cab', as was a platform share with the Volvo XC40 and a technology transfer of engines and electric powertrain components.
At the same time, LEVC decided to expand beyond mere taxi-making, and started making a commercial van variant, the VN5, which kept the iconic styling of the trad London cab. With that having been a success, LEVC is now presenting a new model, the e-Camper, which it says is "The world's first electric campervan."
100km electric range
We're not so sure about that claim, to be honest. First off, there are some existing aftermarket electric conversions for camper models, and also, the e-Camper isn't entirely electric. In fact, it's a range-extender, with a 100km range on a fully-charged 31kWh battery (or slightly more than 120km if you're just driving around town), but then almost an additional 400km of range from an on-board 1.5-litre petrol engine. It is a proper range-extender though — the engine never drives the wheels directly, but instead tops up the battery as you charge.
LEVC hasn't given us specific emissions figures for the e-Camper, but the van version emits 21g/km, so allowing for the extra weight of the camper conversion, you should still be looking at a sub-40g/km figure overall.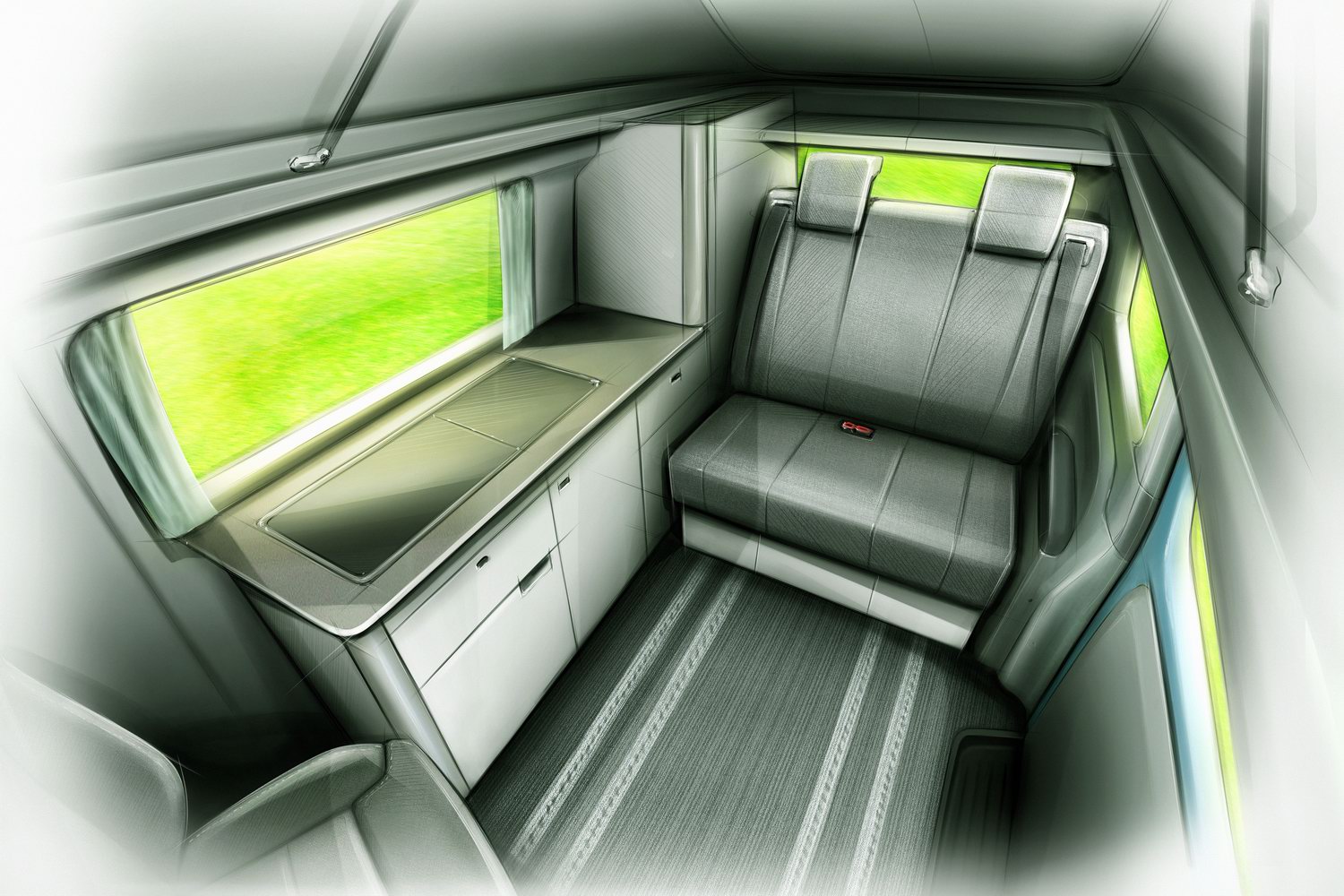 Saying that the e-Camper has been developed as part of a "search for more sustainable travel" LEVC drafted in camper van experts at Wellhouse Leisure to turn the van into a mobile living space. There's a pop-up roof with an integral double bed, and a rear bench seat that also converts into a double for sleeping. There's an integrated electric cooking hob and kitchen area, a fold-away table and front seats that swivel 180 degrees to face the rear. There are also hard points for optional racks, if you want to carry bikes or surfing gear.
Growing camper market
Joerg Hofmann, CEO of LEVC, commented:
"The campervan market is growing rapidly and, despite these vehicles being used for coastal and countryside adventures, which often include national parks and protected areas, they are still powered by petrol or diesel engines. This is a major conflict; we can see a shift in consumer attitudes, with demand for greener mobility solutions to help to protect and improve air quality. Our new electric, zero-emissions capable e-Camper offers the perfect solution and is well-equipped with high quality features that can be tailored to meet a range of customer requirements."
LEVC says that the first deliveries of the e-Camper will take place at the end of this year, and that the ex-VAT price will be €73,000 (although that doesn't include VRT).