Ford has unveiled its latest camper van called the Transit Custom Nugget, and it uses the all-new platform that will underpin the Transit and Tourneo Custom range. That means the Transit Custom Nugget will feature the latest in-car technology, driver assistance and a fresh design with a distinctive front. 
Designers have paid extra attention to the Transit Custom Nugget's interior, making it easy to move around the cabin. A new dashboard layout is more compact, thanks partly to a roof-mounted passenger airbag. That combines with a flat floor to make it easier for passengers to move from the front into the rear living area. That floor is also lower and has an integrated side step to make it easier to get in and out.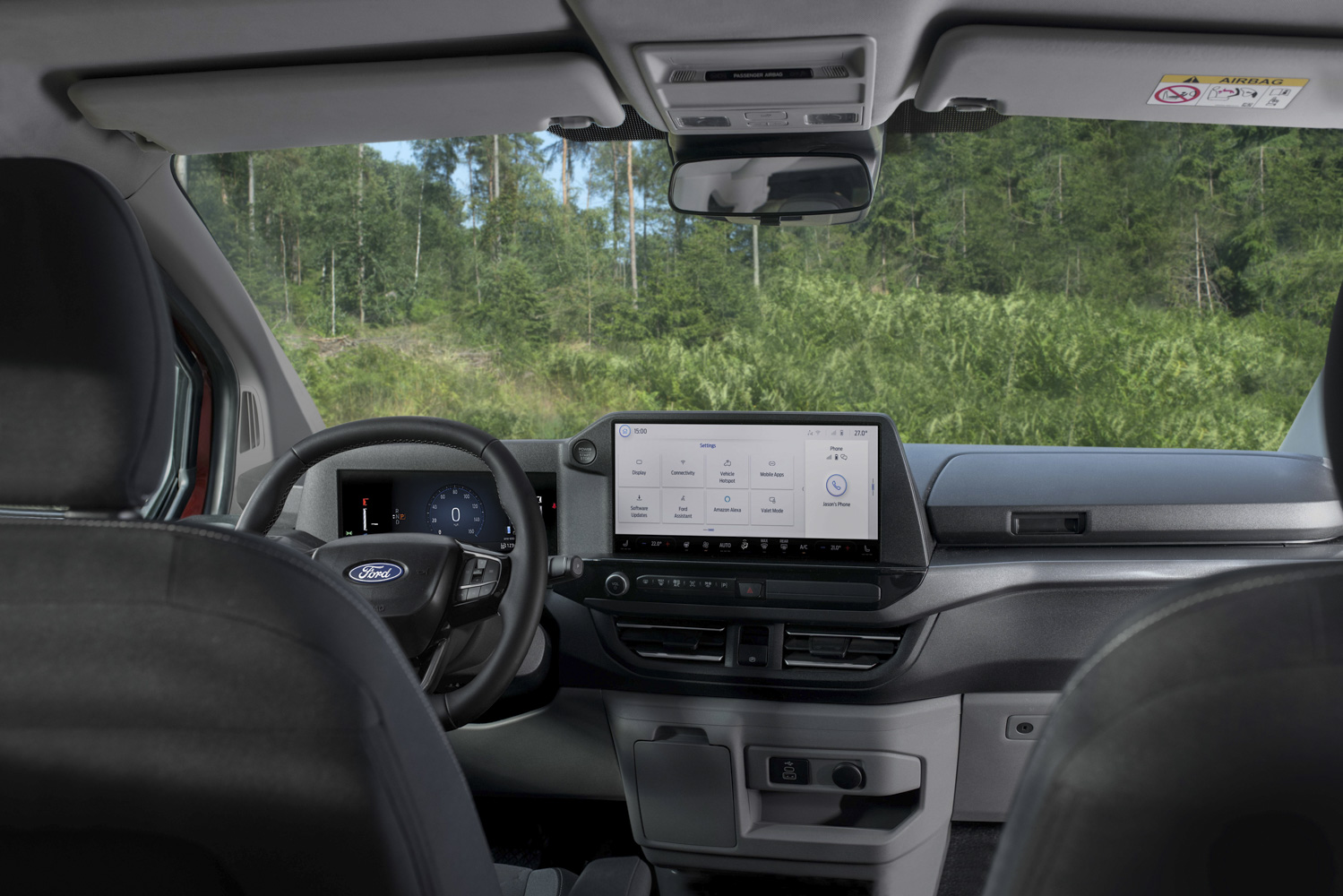 Both of the front seats are rotating captain's chairs and are heated. A 13-inch touchscreen and fully digital instrument display give the Ford a modern feel in the front. The latest SYNC 4 software is used for the infotainment system, providing connected navigation, voice control and wireless connections for Android Auto and Apple CarPlay.
A host of driver assistance systems are present to make the Transit Custom Nugget easier to drive, especially for those who may only have previous experience with smaller cars rather than vans. Intelligent Adaptive Cruise Control with Lane Centring is helpful for longer motorway drives and in stop-start traffic conditions. There is also a Reverse Brake Assist and a 360-degree camera system to help with manoeuvring in tighter confines. 
It uses a new chassis with independent rear suspension to enhance handling and increase refinement. There will also be all-wheel drive variants that will suit many who prefer to take their campers to more remote locations.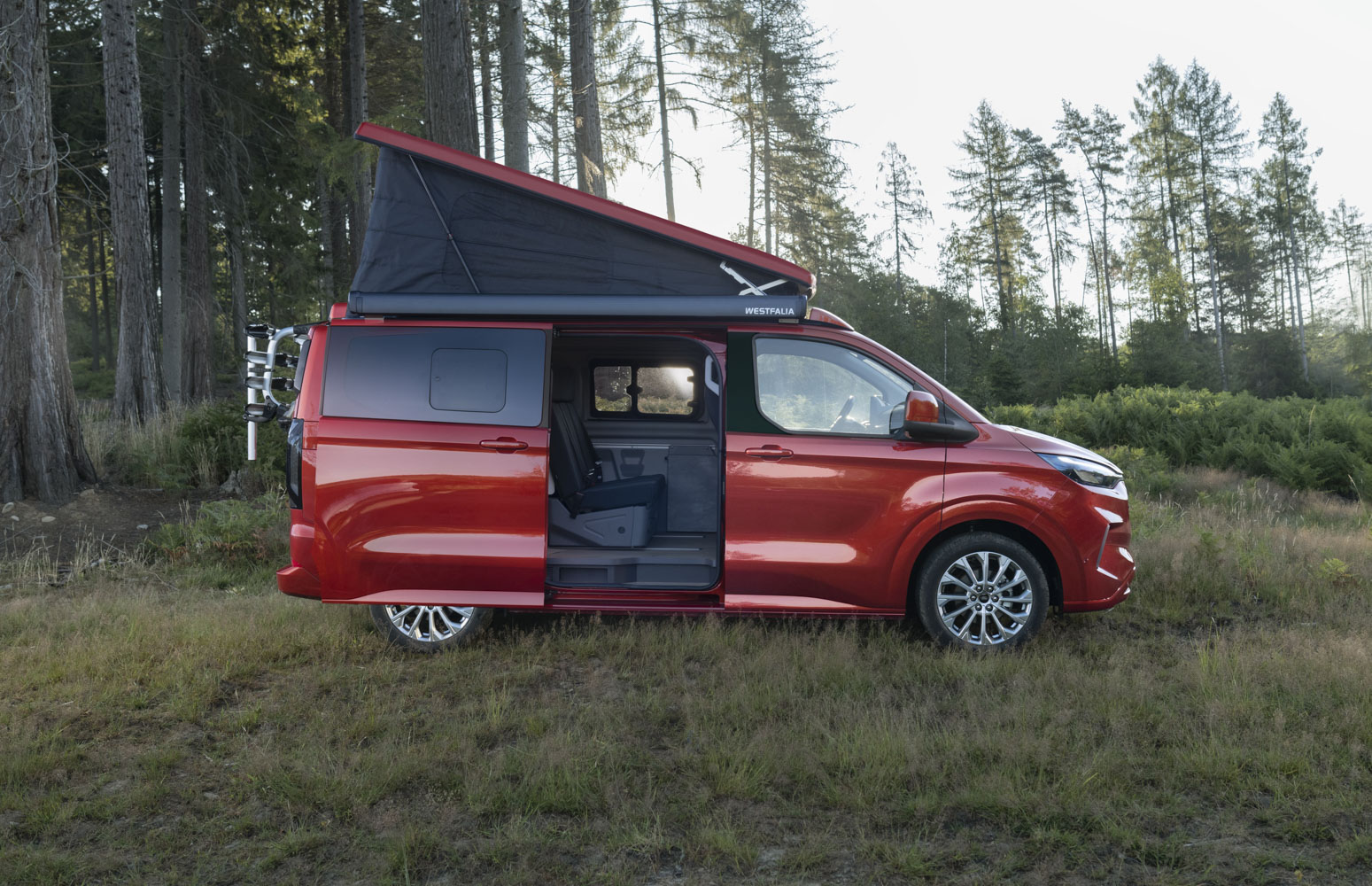 Ford Transit Custom Nugget living area
Ford collaborated with Westfalia to improve the ergonomics and interior quality of the Transit Custom Nugget, creating separate zones for cooking, living and sleeping. A three-seat rear bench can be ordered with optional heating, so those in the rear can enjoy the same comfort as the driver and front-seat passenger. The layout also provides two double beds while leaving enough free space for people to move around without disturbing others. 
The kitchen uses an L-shape design, and the new drawer fridge makes it easier to access the contents and can accommodate upright bottles. An integrated hob and sink unit contribute to a larger worktop space, and there is hot water as standard. For added safety for younger passengers, soft-close latches and pop-out handles prevent any accidents with fingers.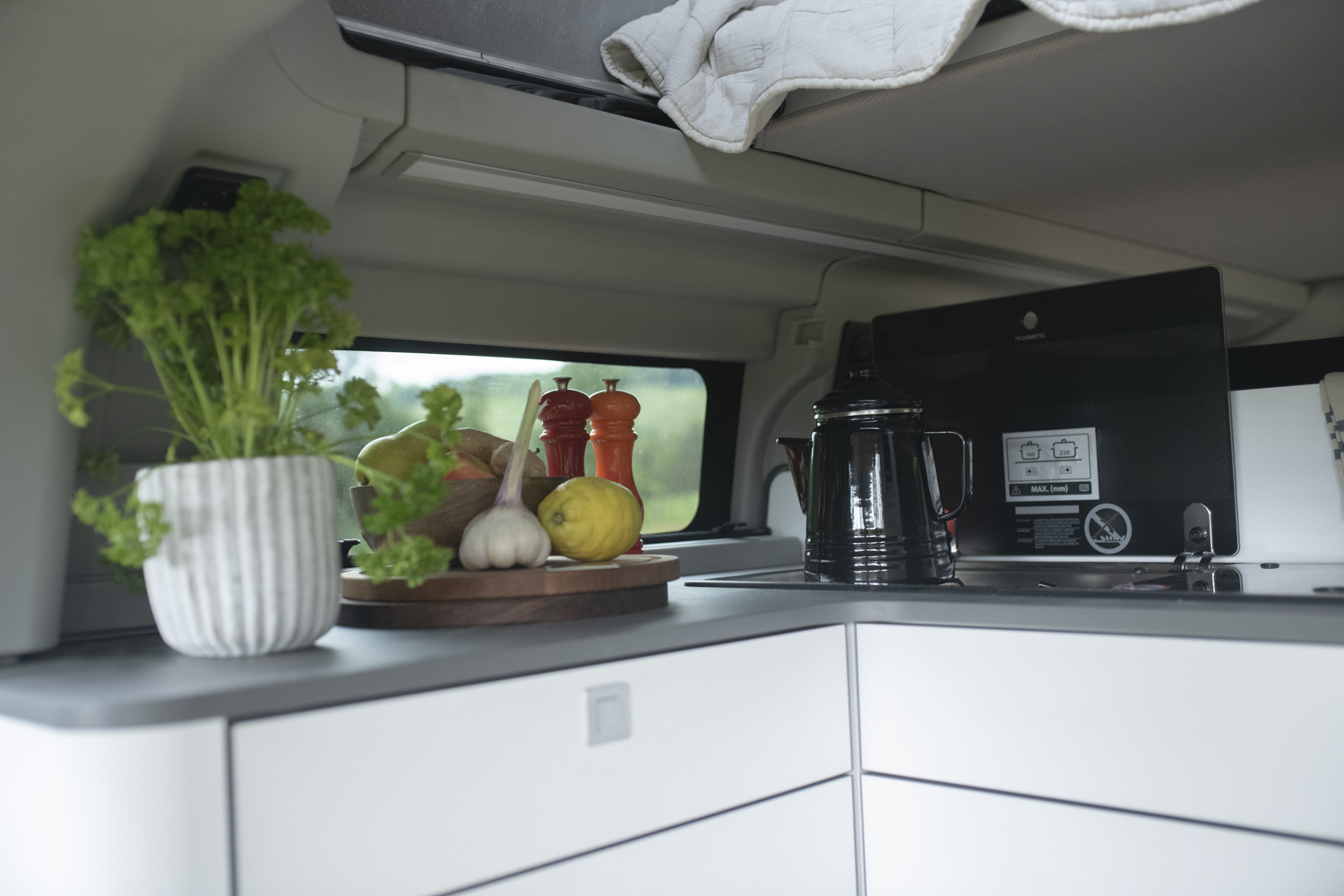 Within the living area is a 7-inch colour touchscreen that allows campers to access all of the Nugget's controls for heating and interior mood lighting and check battery and water levels. There is also an inclinometer to help park on uneven ground. For privacy, there are roller blackout blinds instead of curtains. The tilt roof uses a self-folding fabric to make lowering it back down an easy task. As an option, a solar roof can be integrated to power interior features and recharge the leisure battery. Wireless charging is available inside in addition to USB-C ports in the front and back, while a 5G modem can provide connectivity to keep everyone connected online.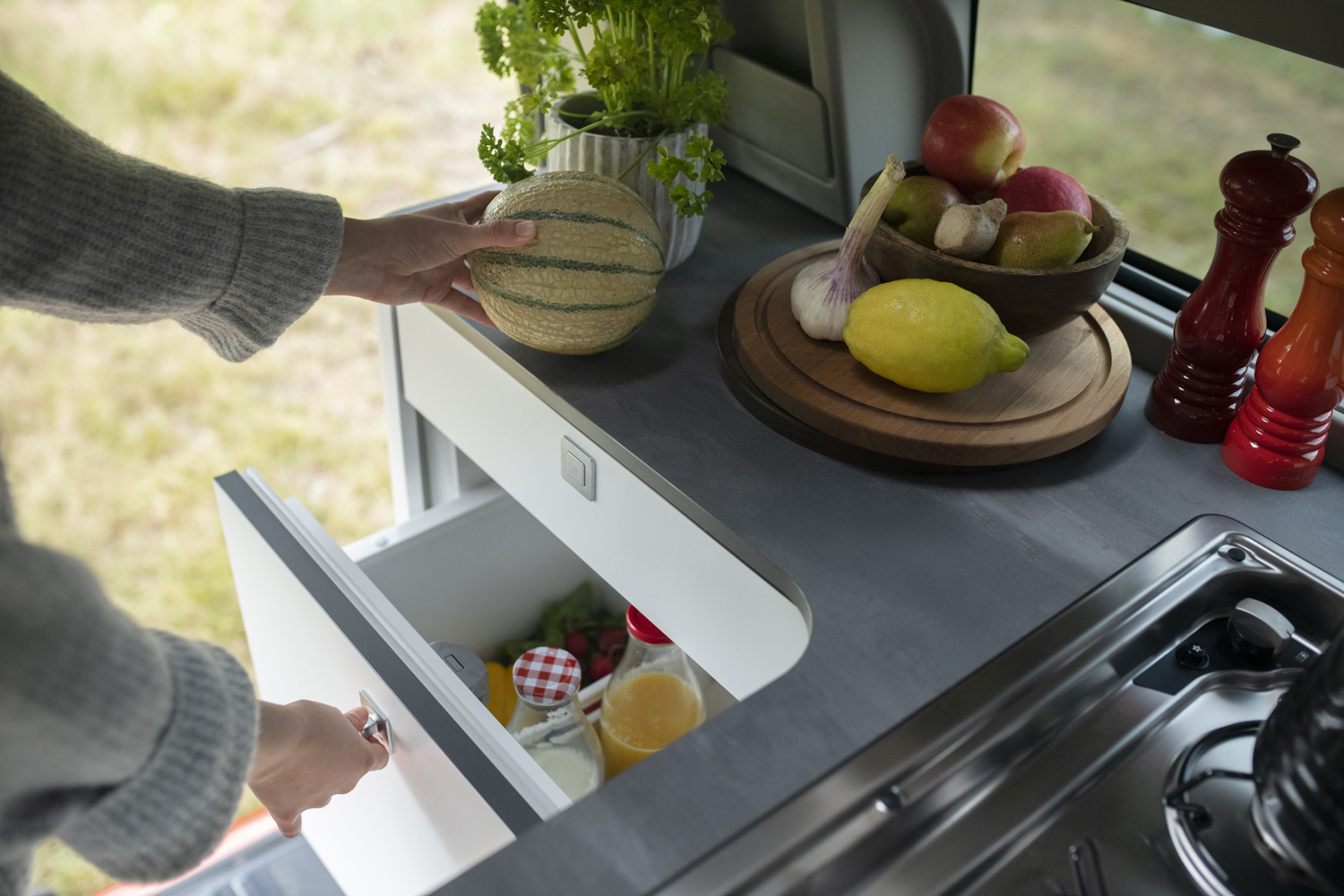 Available as a PHEV 
For the first time with the Nugget, a plug-in hybrid powertrain will be available. It's the same system Ford uses in the Kuga Plug-In Hybrid and uses a 2.5-litre petrol engine running the Atkinson cycle, paired with an electric motor and 11.8kWh battery. The system has a total output of 232hp and is capable of electric-only driving. 
"Nugget is about helping owners discover new places – and with the extra comfort, connectivity and PHEV option of the new model, they can go further than ever. Customers tell us they use their Nuggets as family cars, to get friends and bikes to the next trail, or as a more exciting kind of retirement plan, so we designed our latest Nugget to do it all," said Hans Schep, general manager, Ford Pro, Europe.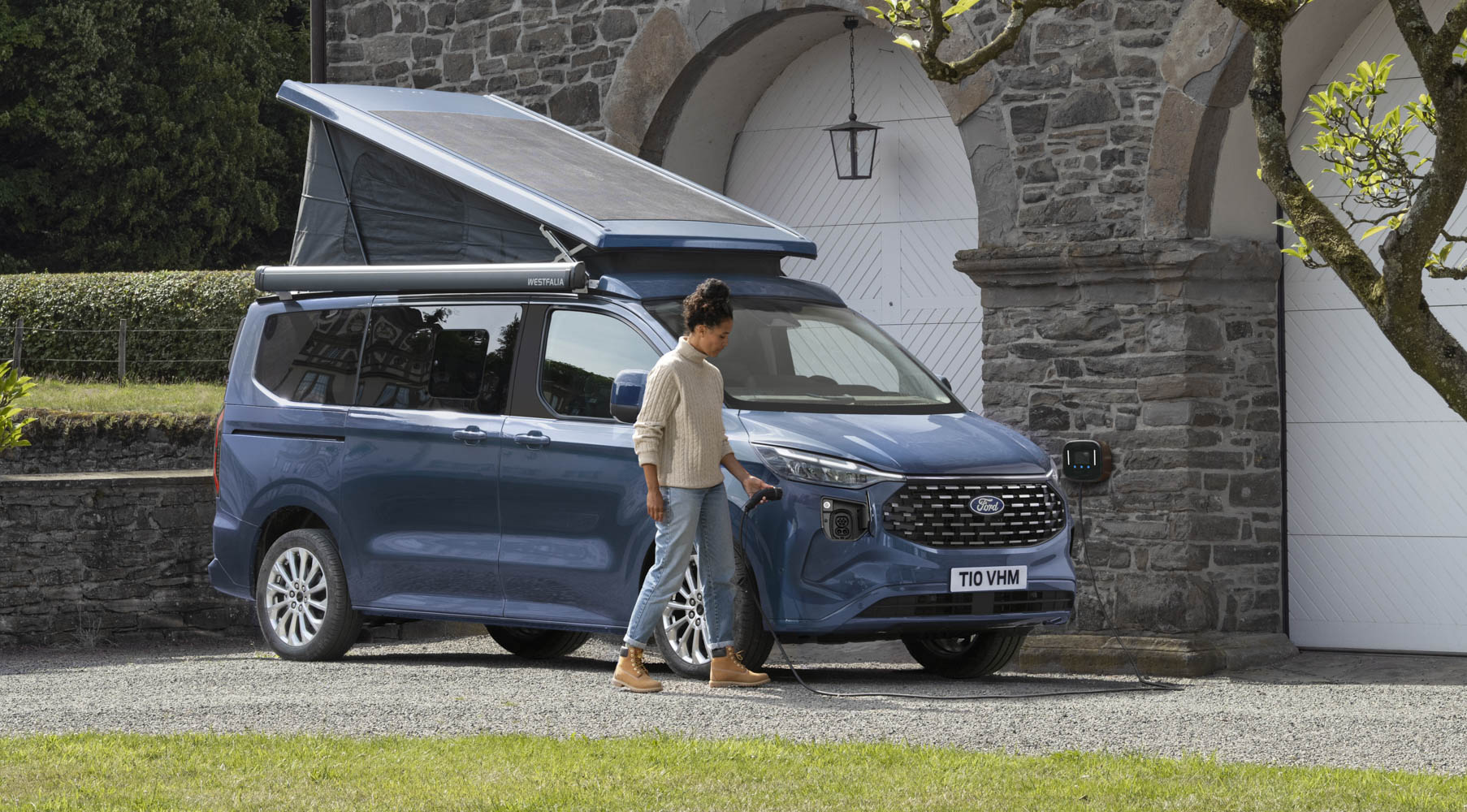 From this month, the Transit Custom Nugget will be available with a 170hp EcoBlue engine paired with an eight-speed automatic transmission in the Nugget Titanium specification featuring a tilt roof, with first deliveries expected to commence in spring 2024. During 2024, although no set date has been confirmed, Ford will add other models, including the PHEV powertrain.