Fiat's Ducato has won EuroNCAP's first Platinum safety award for vans. The development of van safety has long lagged behind passenger car safety, something that EuroNCAP has been trying to highlight. According to the independent safety body, van safety is now seeing "slow but steady improvement"; in some cases, big leaps are being made.
Ducato safety
One such case is the Fiat Ducato. Last year, the Ducato got a mere Bronze rating for safety. The vehicle has had a significant safety make-over and features an advanced sensor set, offering Autonomous Emergency Braking with pedestrian and cyclists detection, and excels in the tests for those systems. The Ducato's 88 per cent overall score sees it leapfrog the competition to become the first Platinum-rated commercial van. Sadly, the other Stellantis vehicles with which the Ducato shares its platform – Peugeot Boxer, Citroën Jumper and Opel Movano - did not get the same equipment upgrade and remain in lower medal positions than their Fiat counterpart.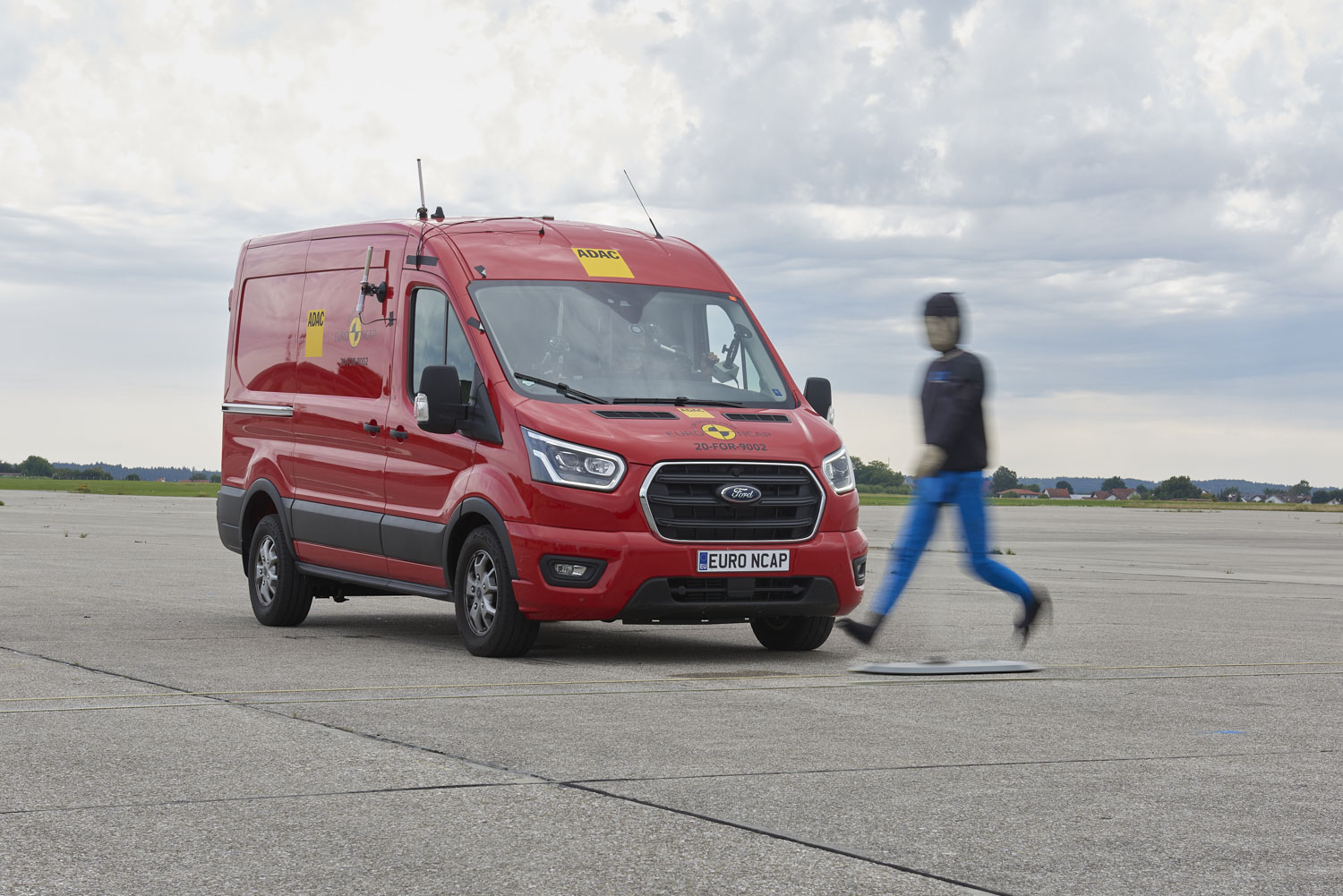 Vulnerable road users
According to a EuroNCAP spokesperson: "Last year, EuroNCAP drew attention to the poor level of fitment of safety equipment to commercial vans. As the workhorse of choice for couriers and small businesses, these vehicles spend a lot of time on the road where, because of their size and mass, they represent a larger hazard to smaller vehicles and vulnerable road users if they are involved in a collision. New legislation will force van manufacturers to fit basic avoidance systems, already widely available on passenger cars, in a few years' time. In the meantime, EuroNCAP's commercial van ratings aim to encourage manufacturers to fit more advanced systems more quickly."
Another van seeing a safety improvement was the Renault Trafic, which now gets a Silver safety rating thanks to an improved (but optional) autonomous emergency braking system. The Renault Master has also seen some improvement and receives a Bronze rating. Its sister car, the Nissan Interstar (what used to be the NV400), still lacks AEB, so EuroNCAP says that it remains in the 'Not Recommended' category.
Closing the gap
Euro NCAP's Secretary General, Michiel van Ratingen, says, "We are seeing promising signs that commercial vans are being upgraded with more advanced safety systems, closing the gap between passenger car and commercial vehicle segment. In general, it looks as though manufacturers are starting to take the safety in this segment more seriously and, while there is a way to go, we are inspired by the improvements – some modest, some impressive – that we have seen in the last year."