Fiat Professional has announced an updated version of its Doblo van, set to arrive in Ireland in early 2023 and, in addition to the petrol and diesel models, also featuring the option of a fully-electric powertrain.
The e-Doblo will be Fiat Professional's third electric vehicle, following on from e-Ducato and e-Scudo. As well as the commercial models, there'll also be a new passenger version of the Doblo with electric power only.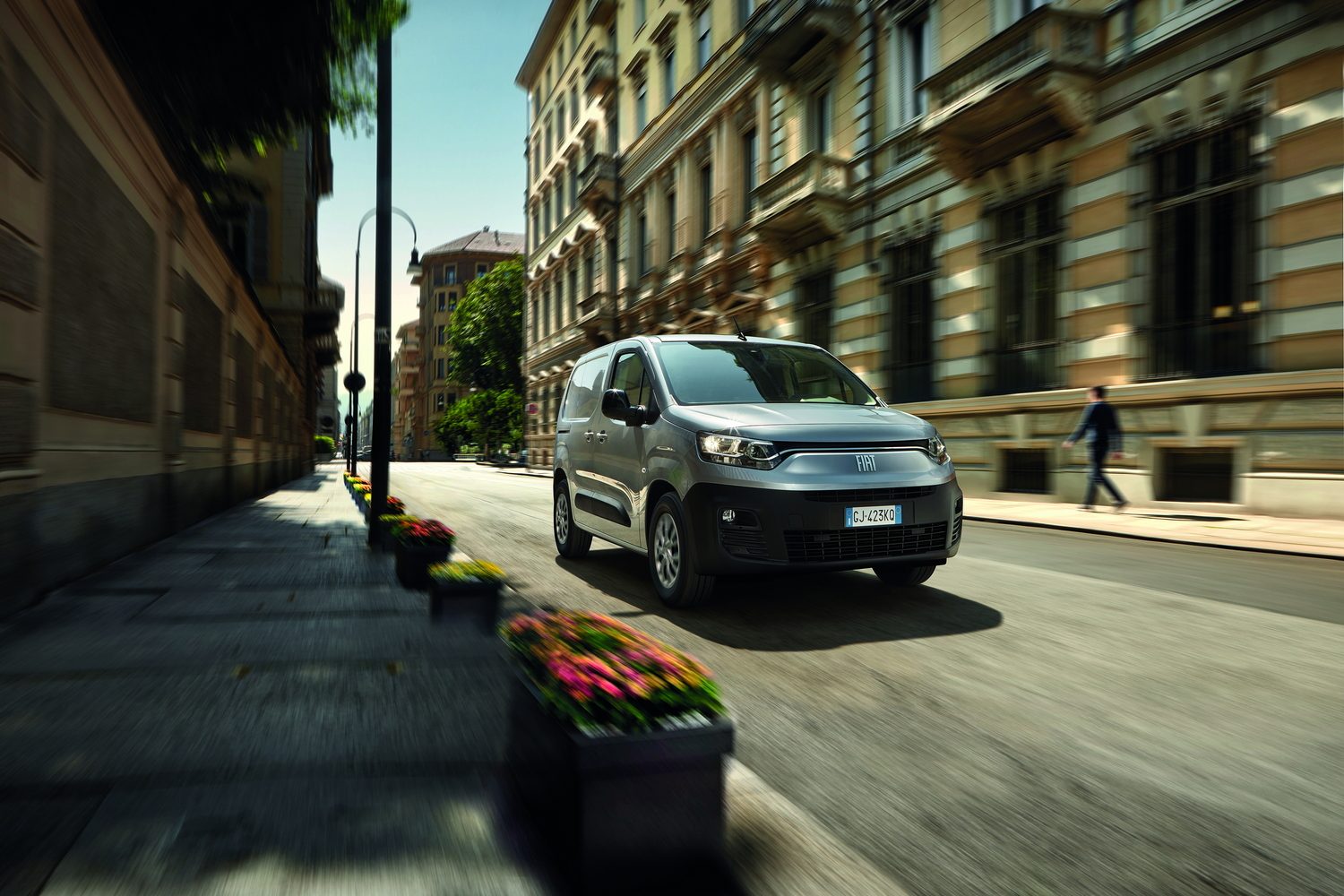 The new Doblo will be available in two lengths and three configurations (van, crew cab and Combi). Fiat says there has been an increased emphasis on comfort in the new version "to consider the needs of professionals who use their vehicle eight or more hours a day." That's not to say, however, that the Doblo has turned into a luxury saloon, with 4.4m³ of cargo room still available in the long-wheelbase version. In van versions, when the passenger seat isn't in use, it's also possible to raise the passenger seat to use the compartment underneath for boxes or additional storage of fragile objects.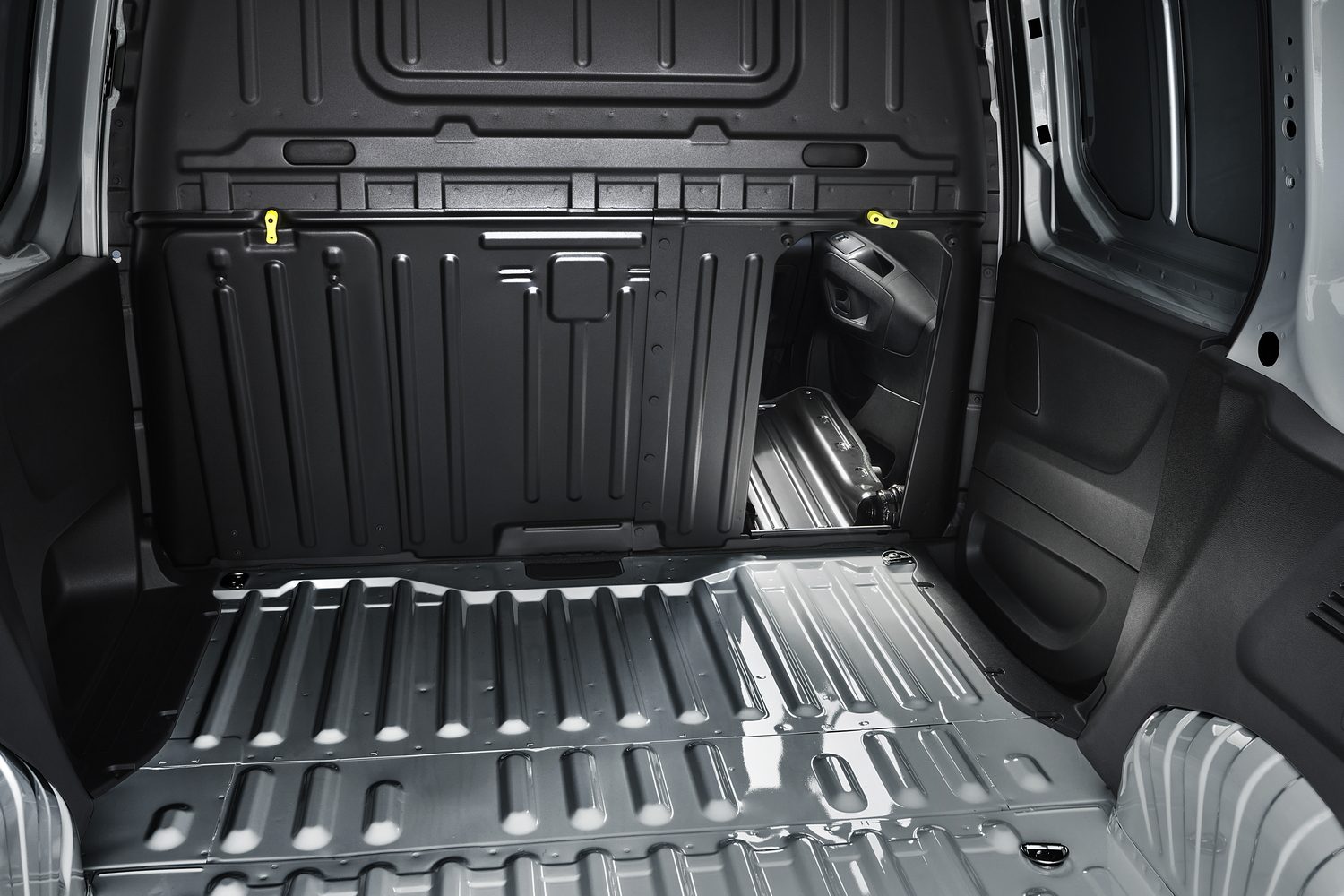 Fiat Doblo Powertrains
Powering the updated Doblo is a choice of familiar engines, including a 110hp 1.2-litre petrol unit and a pair of 1.5-litre diesels with 110hp and 130hp. The latter version also has the option of an eight-speed automatic gearbox. 
The big news, however, is the electric version with the well-known and well-proven Stellantis powertrain featuring a 50kWh battery powering a 100kW (136hp) electric motor to deliver a range of 280km. This battery/motor arrangement appears across a wide range of passenger cars and vans from Peugeot, Citroën, Opel and others, including in the Peugeot e-Partner and Citroën ë-Berlingo with which the Doblo shares its underpinnings. The maximum charging capacity is 100kW, meaning users can top up the E-Doblo's battery to around 80 per cent at a rapid DC charger in approximately 30 minutes.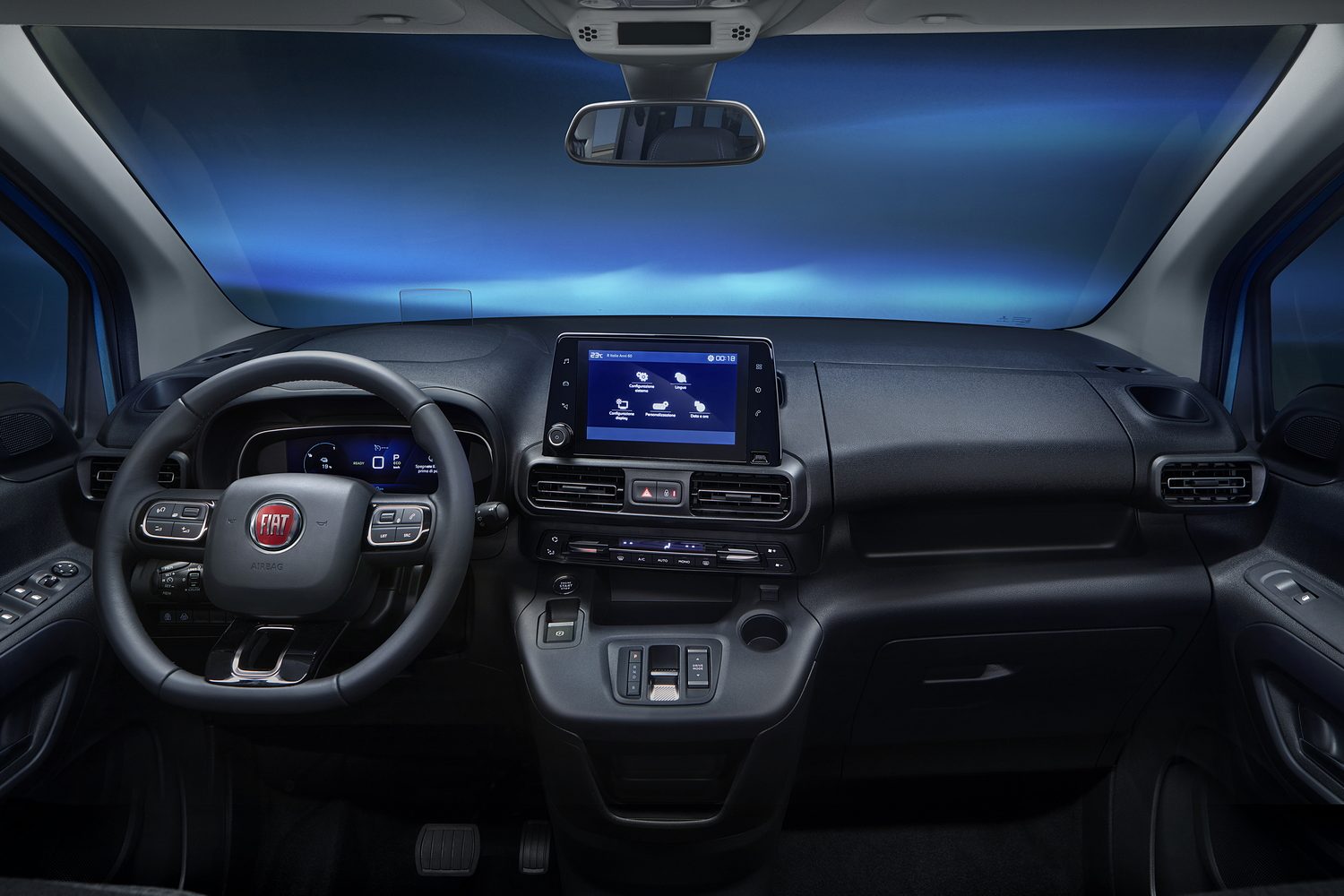 Space and interior
The payload in the E-Doblo suffers somewhat compared to its internal combustion equivalents, with an 800kg load possible across both short- and long-wheelbase versions compared to over a tonne for the petrol and diesel models. Nevertheless, it can still accommodate two euro-pallets and is the only Doblo available with the Magic Plug, allowing users to power tools or other external apparatus using energy from the Doblo's battery.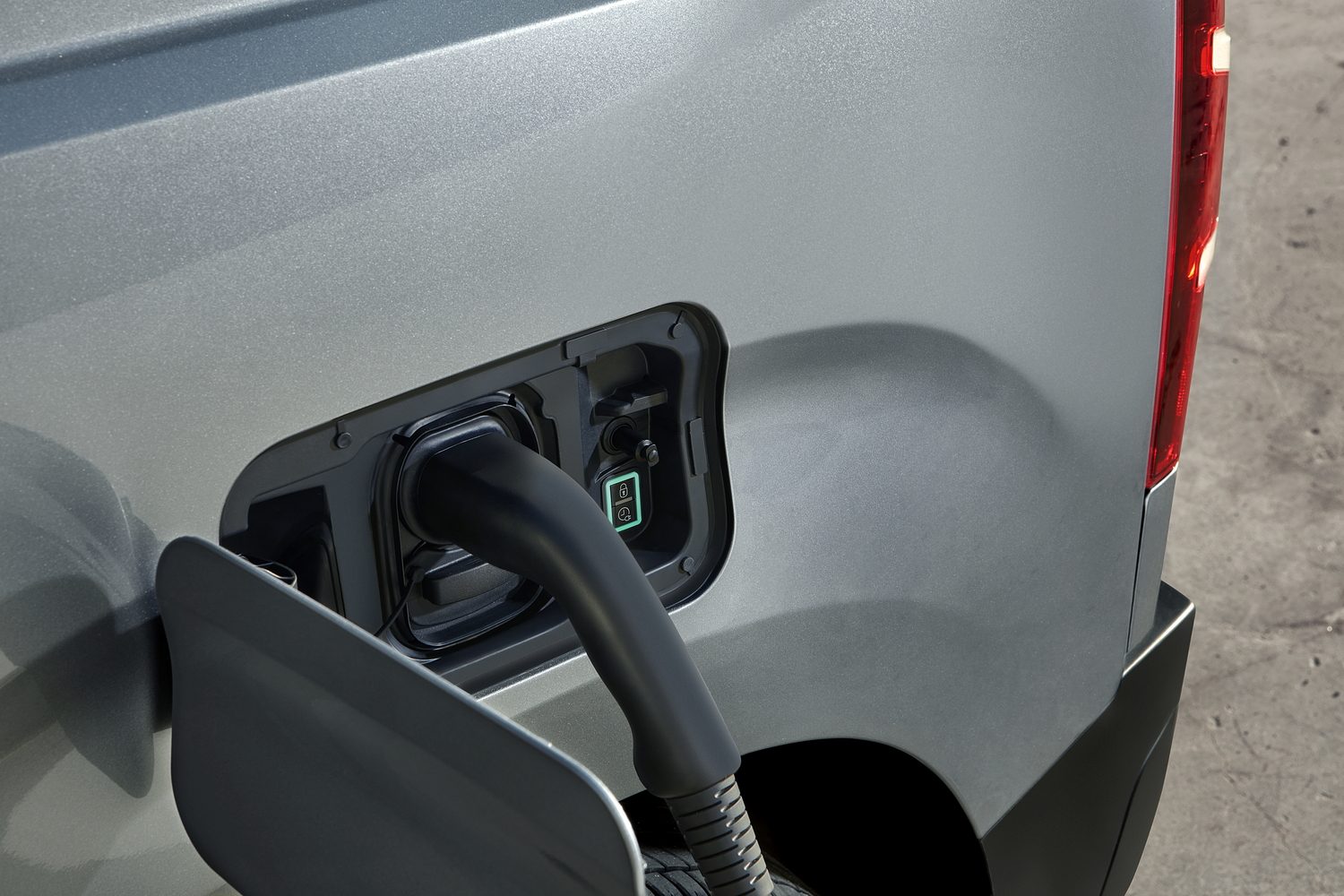 Making the Doblo's interior that bit more pleasant is a rotating tray table which drivers can pivot to form a desk-top, meaning the interior can temporarily become a mobile office. The Magic Mirror is another useful gadget for van drivers who won't have the same visibility as drivers of the passenger versions. This 5.0-inch digital rear-view mirror provides three different views: that of a rear-view mirror, a view of the vehicle's blind spots and the view from a rear parking camera to aid with reversing.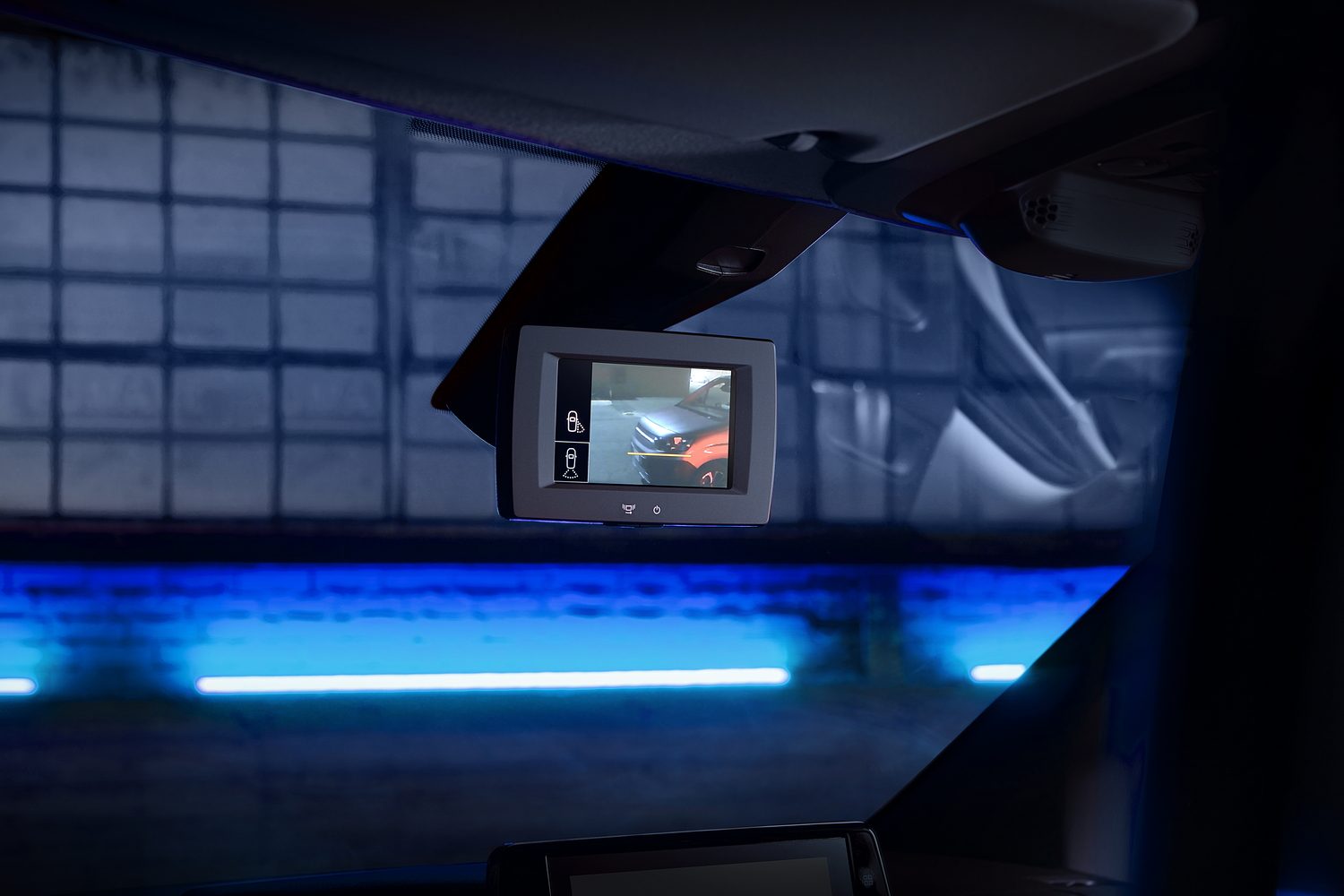 Pricing for the new Doblo and E-Doblo will be confirmed nearer to their arrival in Ireland in the first quarter of 2023.