Energy company ESB Networks is adding more new models to its fleet of maintenance vans covering the country. In the latest addition, two new Mercedes-Benz 516 Sprinter vans have gone into service at the Wilton and South Lotts Road depot sites.
The specially equipped vans will carry out several essential functions such as medium and low voltage cable fault repairs and diagnostic work. They carry all of the necessary specialist equipment and also come with a four-wheel-drive transmission and automatic gearbox.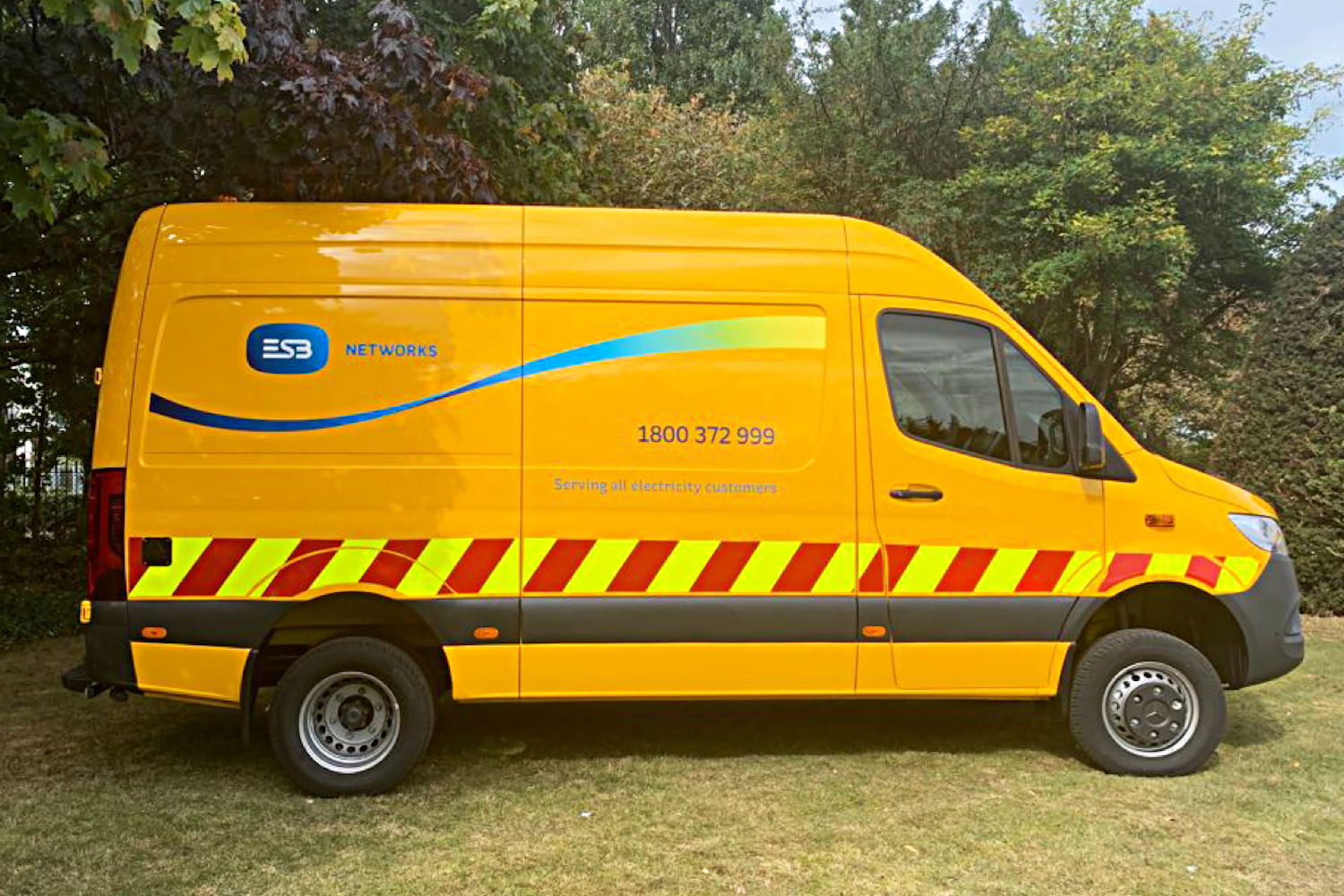 Included in the equipment of the Mercedes-Benz 516 Sprinter is Active Brake Assist, Crosswind Assist and Attention Assist that is designed to keep drivers safe and free from fatigue. The vans are also equipped with driver and passenger airbags and seat belt reminders to ensure everyone stays belted up inside. The Sprinter 516 is powered by a 2.1-litre four-cylinder engine with an output of 163hp and 360Nm.