If you're going camping, then presumably, you're looking for a bit of peace and quiet. Well, Mercedes — with some assistance from camper conversion experts Sortimo — can now help with that, mainly by removing the noise of a diesel engine from your next camping trip.
Swiss-based conversion
Say hello to the camper conversion of Mercedes' EQV electric MPV. However, this is not one of the in-house 'Marco Polo' camper vans that Mercedes has been offering for some time. This conversion is the work of Swiss-based Sortimo Walter Rüegg PLC, and the whole package is available to purchase as part of what Mercedes refers to as a 'two-invoice transaction.'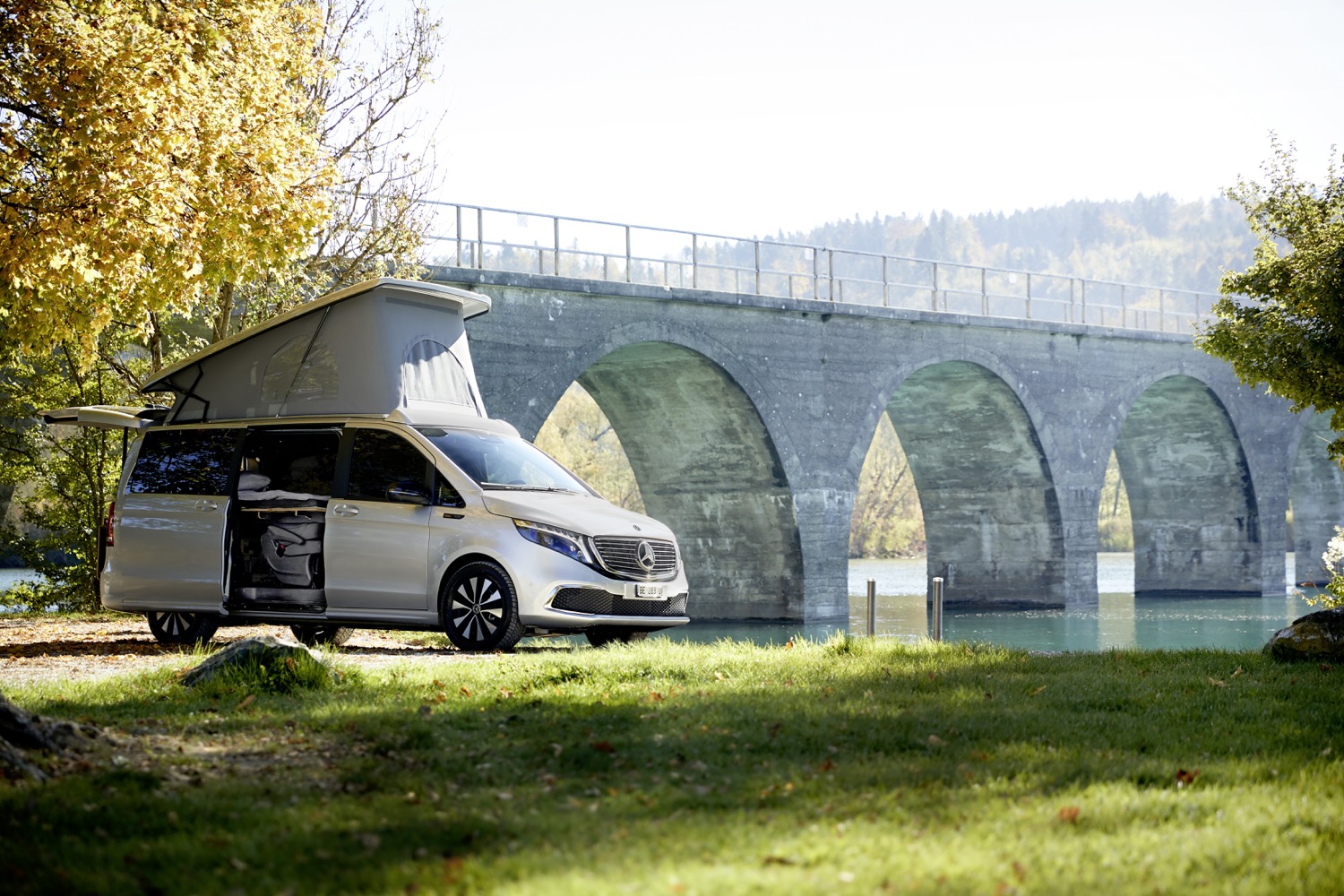 Klaus Rehkugler, Head of Sales and Marketing Mercedes‑Benz Vans, said: "The motorhome market is of strategic importance for Mercedes‑Benz Vans. We want to continue to grow here and play a pioneering role in terms of innovation and sustainability. For us it is clear: The future is electric, also in the motorhome industry."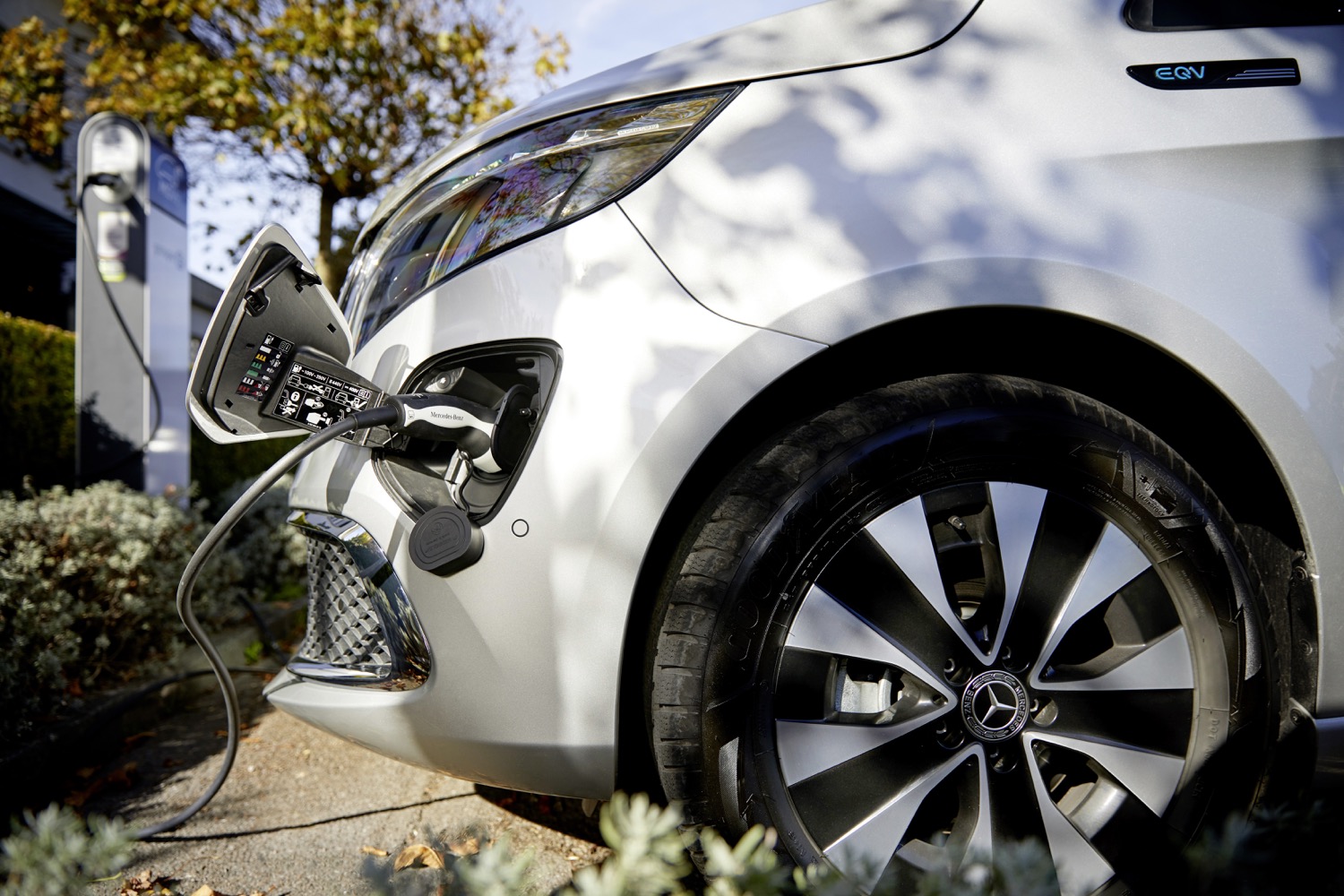 EQV camper has a 90kWh battery
Being based on the EQV, the Sortimo camper comes with a sizeable 90kWh battery pack that, for the passenger version, offers a one-charge range of up to 326 kilometres. There's a smaller 60kWh battery option, which trims the driving range to around 213 kilometres. Neither Mercedes nor Sortimo has said what impact the extra weight of the camper conversion or the aerodynamics of the roof has.
The conversion comes with a pop-up roof, integrated bed, and another fold-down double bed at the rear of the living space. There's a slide-out kitchen and cooking area, including a sink, a two-ring removable gas cooker, a refrigerator box, drawers for cutlery, cooking utensils, and supplies.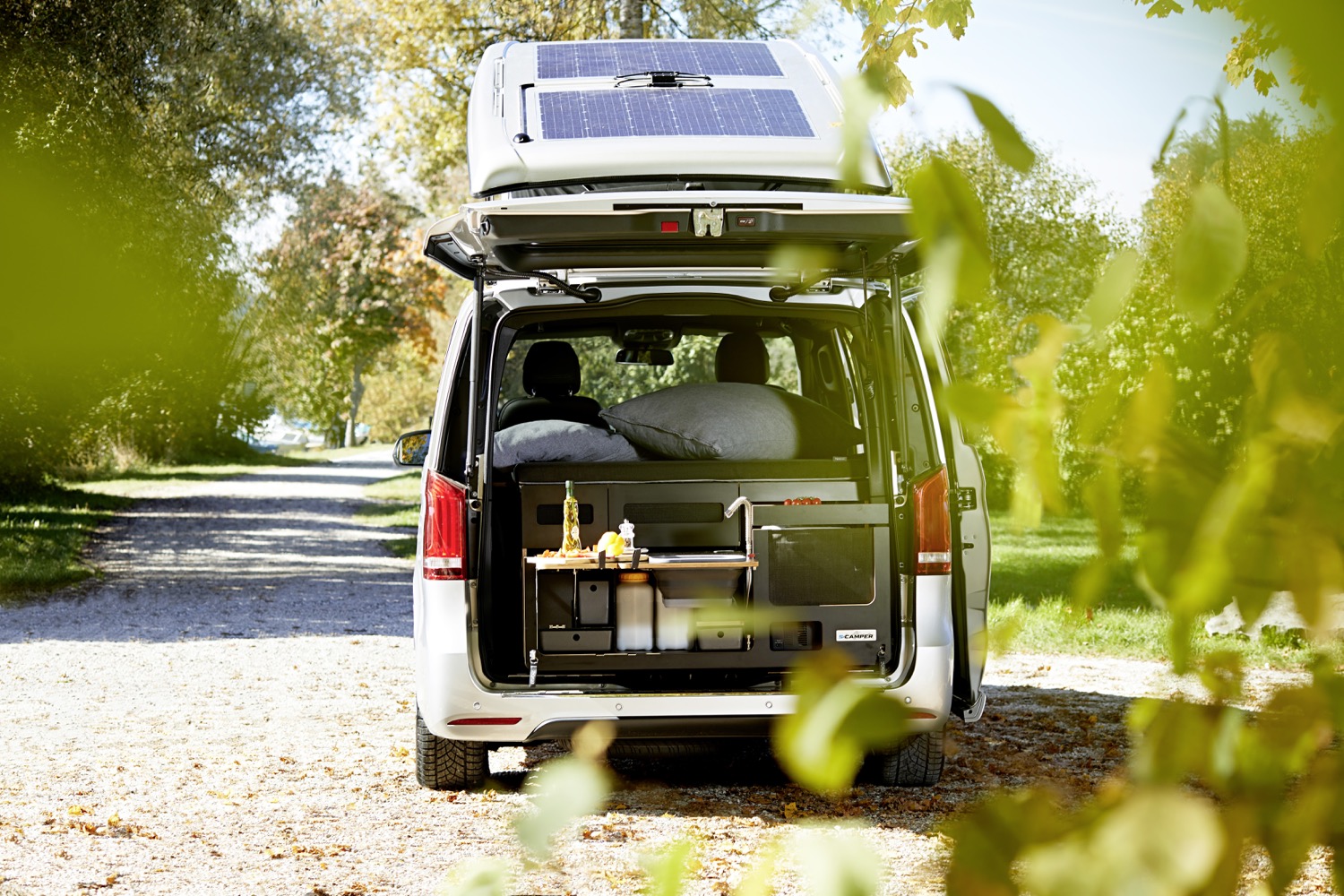 The bed sits on top of the kitchen area and folds out to fit the full width of the EQV's cabin. When folded away, it forms the rear bench seat. The EQV's middle row of seats is kept, so when everything's folded away, you can still carry plenty of passengers. Sortimo claims that its modular camper installation is light, which helps save a few kilometres on the range figure, as more weight equals less range.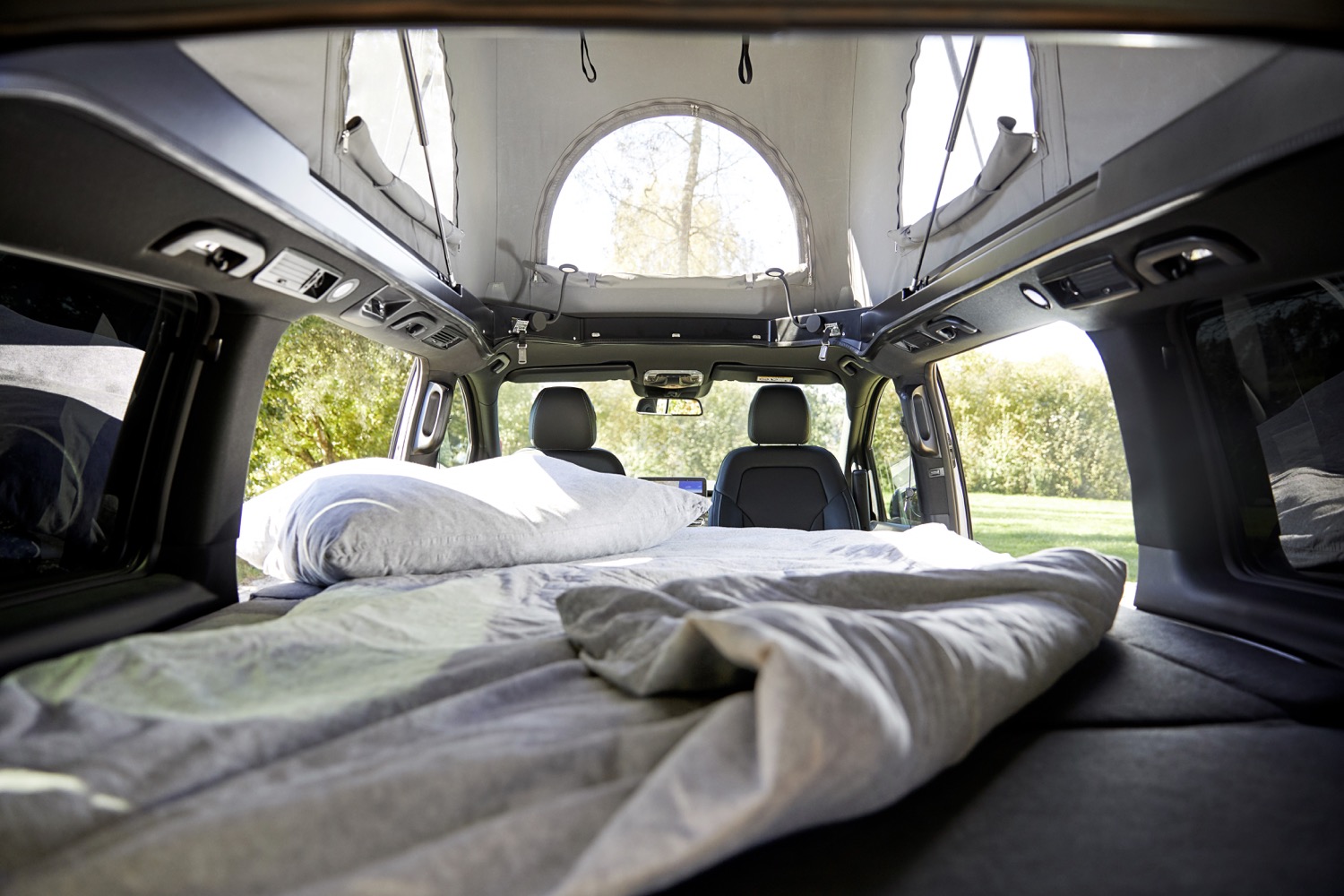 Optional solar panels
The two solar panels with a total output of around 400 watts, which Sortimo can install on request, are also particularly light and ensure additional self-sufficiency. They charge both the starter battery and the auxiliary battery for camping.
You can also specify your EQV camper with swivelling front seats, interior living space lighting, darkened windows, and integrated USB sockets.