We've recently been driving, and loving, the passenger version of the little Citroën Ami electric urban car in Dublin, and now comes the good news that an Ami Cargo van version is on the way for 2022.
Citroën Ami Cargo gets a 75km range
The Ami Cargo Electric will use the same 5.5kWh battery and 6kW electric motor as the passenger version of the Ami, and will have a 74km range on a full charge. As with the passenger model, it will charge from a built-in domestic plug and cable, which lives in the passenger-side door jam. An adaptor will be available to allow it to plug in to public charging points, but it won't fast-charge.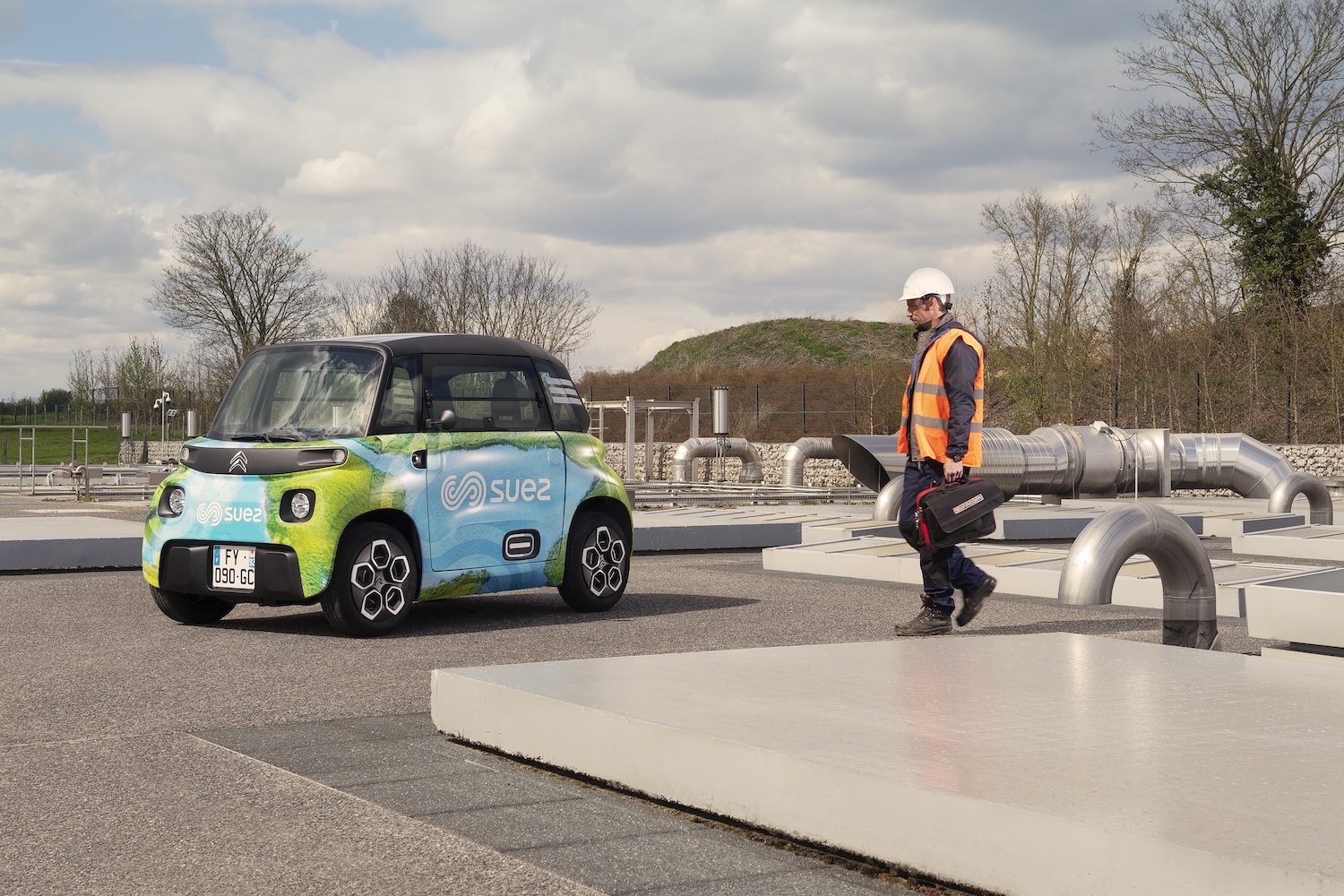 It will also still be left-hand drive — there are no plans at the moment for a right-hand drive Ami, Cargo or otherwise, but arguably left-hand drive is less of an issue for commercial operators, as it allows delivery drivers to step out of the car directly onto the pavement. 
The Ami Cargo Electric is 2.41m long, 1.39m wide and 1.52m tall, and has a tight turning circle of just 7.20m, and Citroën claims it is ideal for city driving, manoeuvres and parking.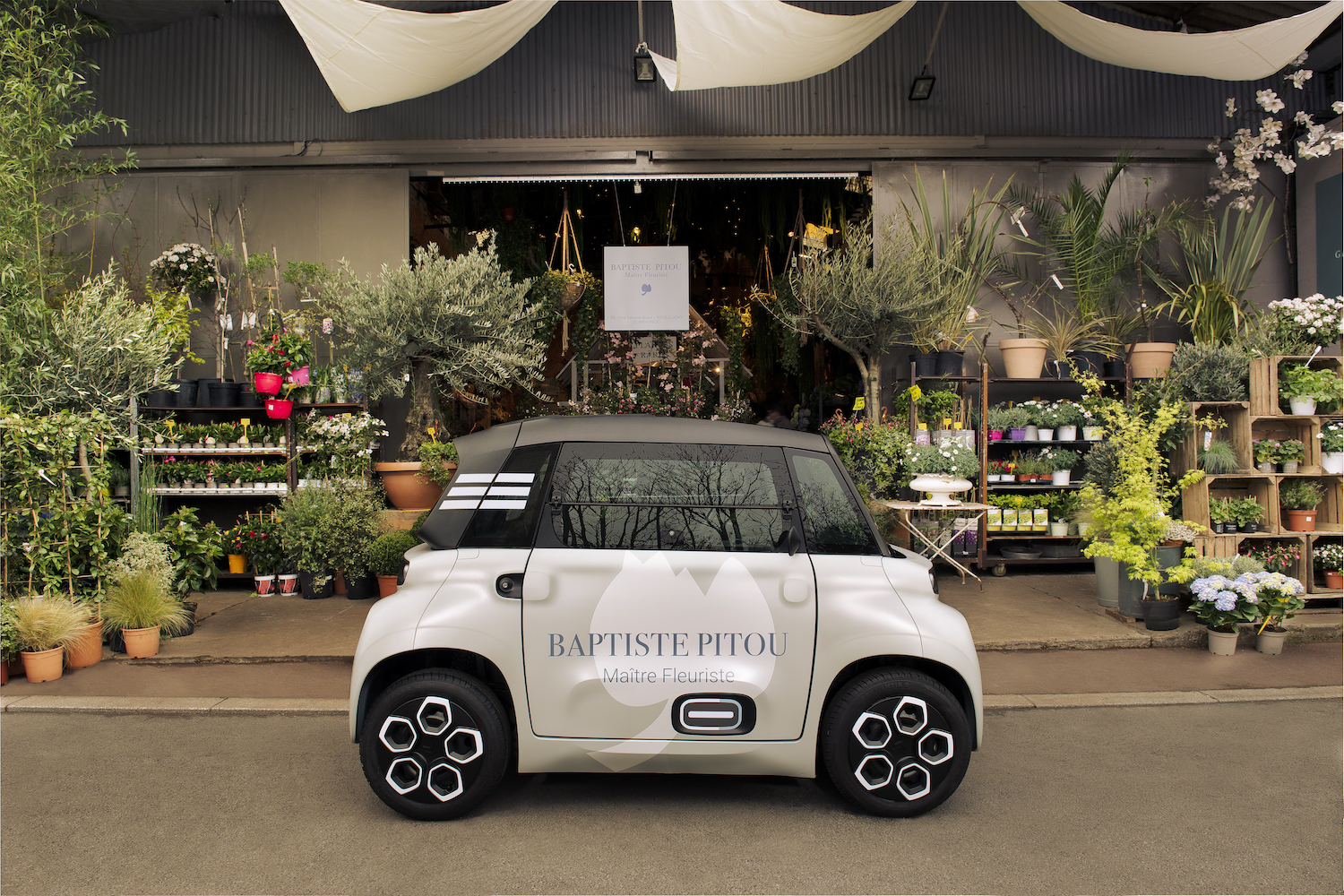 400 litres of cargo space
In the tiny cabin, the passenger seat has been removed and replaced with a seven-part polypropylene module that can hold up to 260-litres and 140kg of cargo or goods. In total, that gives the Ami a 400-litre cargo space, and that space is now partitioned from the driver's side by a vertical screen. There's also the option of an extra built-in shelf that can take a 40kg weight, and which can work as a desk when parked. The floor height is also adjustable.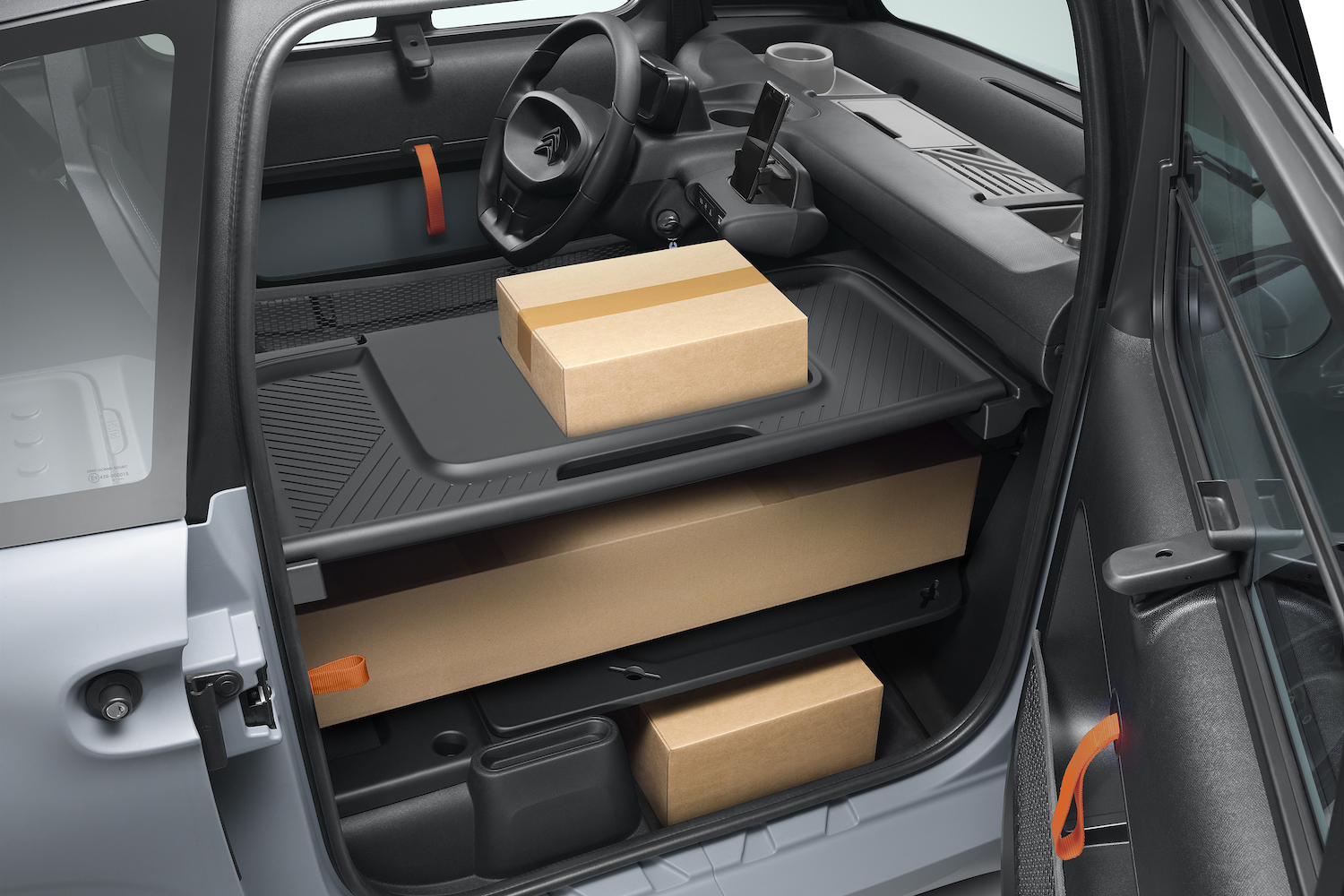 The Ami Cargo Electric is part of a major push on electric vans by Citroën — the brand already offers all-electric versions across its entire LCV range in the form of the compact ë-Berlingo Van, the multi-award winning mid-size ë-Dispatch and the larger ë-Relay. Citroën will offer electrified variants across its entire model line-up by 2025.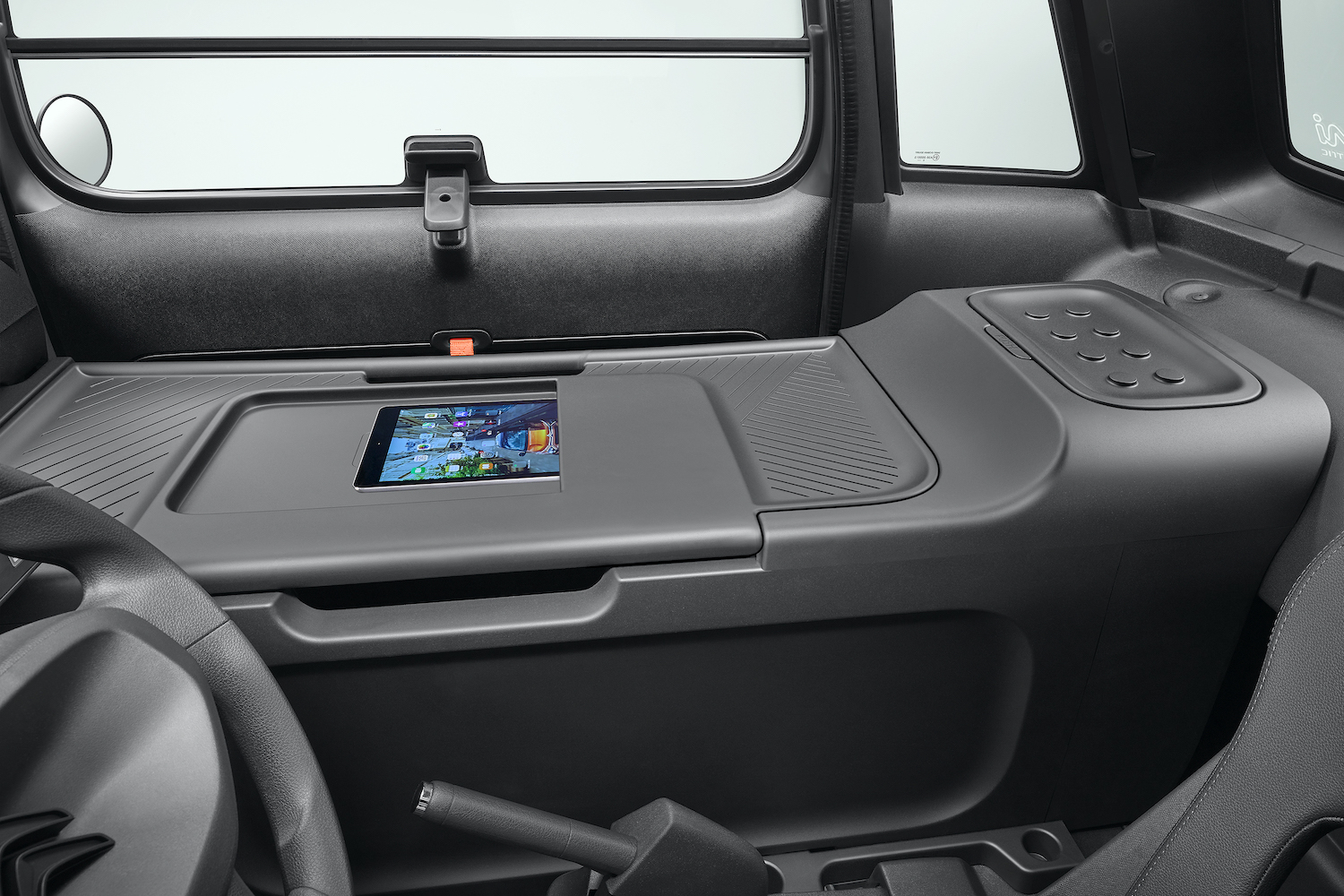 Citroën Ami Cargo coming to Ireland next year
Citroën Ireland has confirmed that the Ami Electric will be coming here, alongside the passenger version, in the summer of 2022, but that it will cost a little more than the passenger Ami, mostly due to racking costs.