Vans are a vital way of getting goods into cities but there are fresh calls to lawmakers to reduce CO2 emissions limits for such vehicles and to accelerate the transition to electric vans. A group that includes Dublin City Council, has sent a letter to the European Parliament calling for a reduction in emissions limits and an increase in electric van output in make them more readily available to businesses. 
The group includes Paris, Dublin, Gothenburg, Palermo, Haarlem, Tilburg, Walbrzych and Rotterdam, fully supports the plan to end the sale of combustion engine vans in 2035 and is calling for an acceleration to zero-emission mobility. 
The Deputy Mayor of Paris in charger of transports and public space, David Belliard, said: "Cities need zero emission vans and they need them fast. The proposal from the European Commission that all new vans must be zero emission by 2035 is important – and welcome. But we ask law-makers from the European Parliament and the member states to strengthen the proposal and improve the availability of electric vans."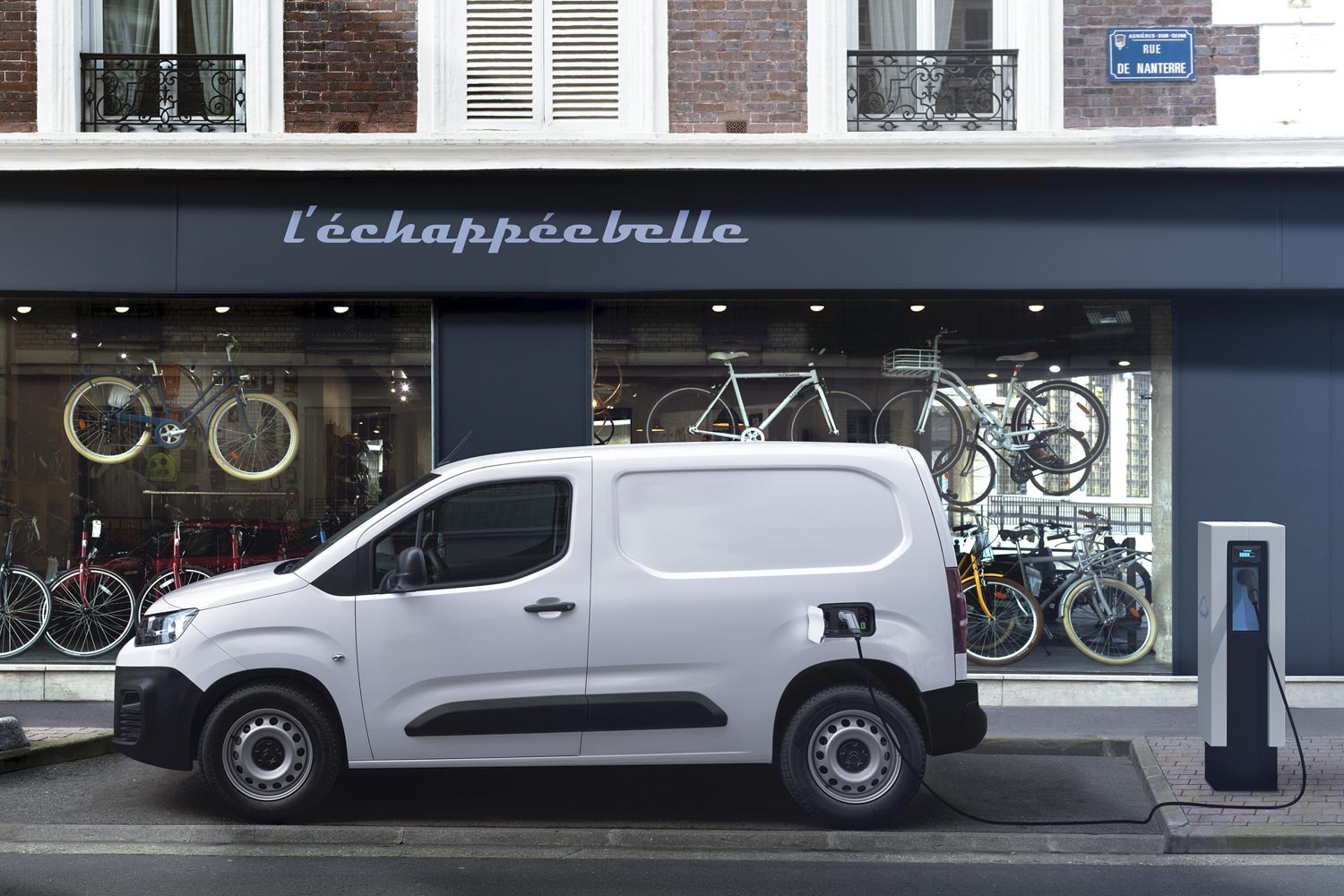 Lucien Mathieu, acting freight director at Transport & Environment (T&E), said: "Now more than ever Europe needs to kick its oil habit, which is helping to fund Putin's war. The EU's new van CO2 standards are the best way to ensure manufacturers produce more clean, electric vans and at lower prices. But the EU Commission's proposed targets will mean a lost decade for green vans unless lawmakers raise the ambition."
A surge in home deliveries since the start of the global pandemic has lead to an increase in the number of vans on the road. Some companies, such as Amazon, has been adding more electric vans to its fleet but the cost of doing so it significant and not as easy to do for smaller operators. 
The full letter reads: 
March 10, 2022
Subject: Cities, hauliers, companies, health organisations and civil society call for decision-makers to put vans on a credible path to zero emission and increase the CO2 reduction ambition
Dear Members of the European Parliament, 
Dear Ministers of the European Council, 
Dear Permanent Representatives,
Vans emissions are a growing European problem. With the boom in home deliveries, van sales are surging1 but progress to clean them up has been at a standstill with climate emissions in 2020 the same level as 2017. As a result vans are by far the fastest growing climate problem in road transport (+58% compared to 1990). They also greatly contribute to air pollution and represent 14% of NOx emissions from vehicles in cities, adversely impacting the 70% of Europeans living in urban areas.
Considering the increasing role of vans in our lives, we will face unprecedented challenges in reaching our emission targets if action is not taken immediately. Our businesses, our health, our air and our planet cannot afford to have this van problem overlooked as it often has been until today. Decision makers should focus their efforts as well on vans and in an equally weighted manner as it has been done for cars in the joint cars and vans CO2 emission file.
We, the undersigned cities, companies, hauliers, environmental and health organisations, are calling on decision-makers to increase the ambition of the proposed van CO2 emission targets beyond the European Commission proposal to put vans on a credible path to zero- emission and increase the supply of affordable, zero- emission vans.
The undersigned fully support that all new vans must be zero emission from 2035 onwards. Yet, more ambition is needed early on during the 2020s to successfully roll out clean vans by 2035. CO2 targets must be increased in the 2020s as the current EU van CO2 targets are not sufficient given they don't require van makers to increase their sales of zero emission vans above a 10% share throughout this decade.
Current evidence and research show great potential for fast electrification of vans in the 2020s5 and the demand for electric vans is very strong, yet van makers are failing to meet it.6 More ambitious CO2 targets are key to democratise electric vans and guarantee that the demand is met with mass-market and affordable zero emission vans. Resulting advantages are numerous (as further detailed below): people benefit from better air quality, businesses have access to affordable clean vans, hauliers can advance their transition to zero emission transport and together we can make progress towards our climate targets.
We, the undersigned cities, need to shift to zero- emission vans to clean up the air we breathe and to ensure deliveries can continue in the current and forthcoming zero and low emission zones.
We, the undersigned transport and logistics operators, are calling on decision-makers to increase the supply of zero- emission vans to ensure that we can transition to zero- emission transport with affordable zero- emission vans.
We, the undersigned companies, are committed to accelerating the transition to electric vans. We need strong policy frameworks to procure affordable, mass market zero- emission vans for our fleets and to create real certainty to expand our e-mobility activities.
We, the undersigned environmental organisations, urge policy-makers to uphold the European Green Deal climate ambition for all vehicle categories and to make transport drastically less polluting, especially in cities. The climate emergency and its devastating impacts, here and now, calls for urgent action.
We, the undersigned health organisations, ask policy makers to take into account the 307,000 premature deaths annually due to fine particulate matter in the 27 EU Member States in 2019.7400,000 premature deaths caused by air pollution. People have a right to clean air across Europe. This is a major opportunity to improve life quality right now and for our future generations.
Thus, we ask you to strengthen CO2 emissions targets for vans beyond the European Commission proposal as part of the revision of the CO2 standards regulation for cars and vans. This is the last opportunity to prevent vans from being overlooked and accelerate the uptake of zero emission vans - we urge you to take it.
Yours sincerely,
The signatories below