Following a relocation from East Wall to the Airside Motor Park, Bright Motor Group hasn't forgotten where it left and has made a donation of €5,000 to St. Joseph's Co-ed Primary School in East Wall, Dublin. It will help to provide reading packs for pupils in receipt of additional teaching support, science equipment and literacy resources. 
Bright Motor Group has been located in East Wall for 33 years and several of its staff members are local residents. It opened for business in 1988 under the ownership of the late Tom Canavan as a Honda and Volvo dealership. St. Joseph's Co-ed Primary School has been serving the community for even longer having first opened in 1959.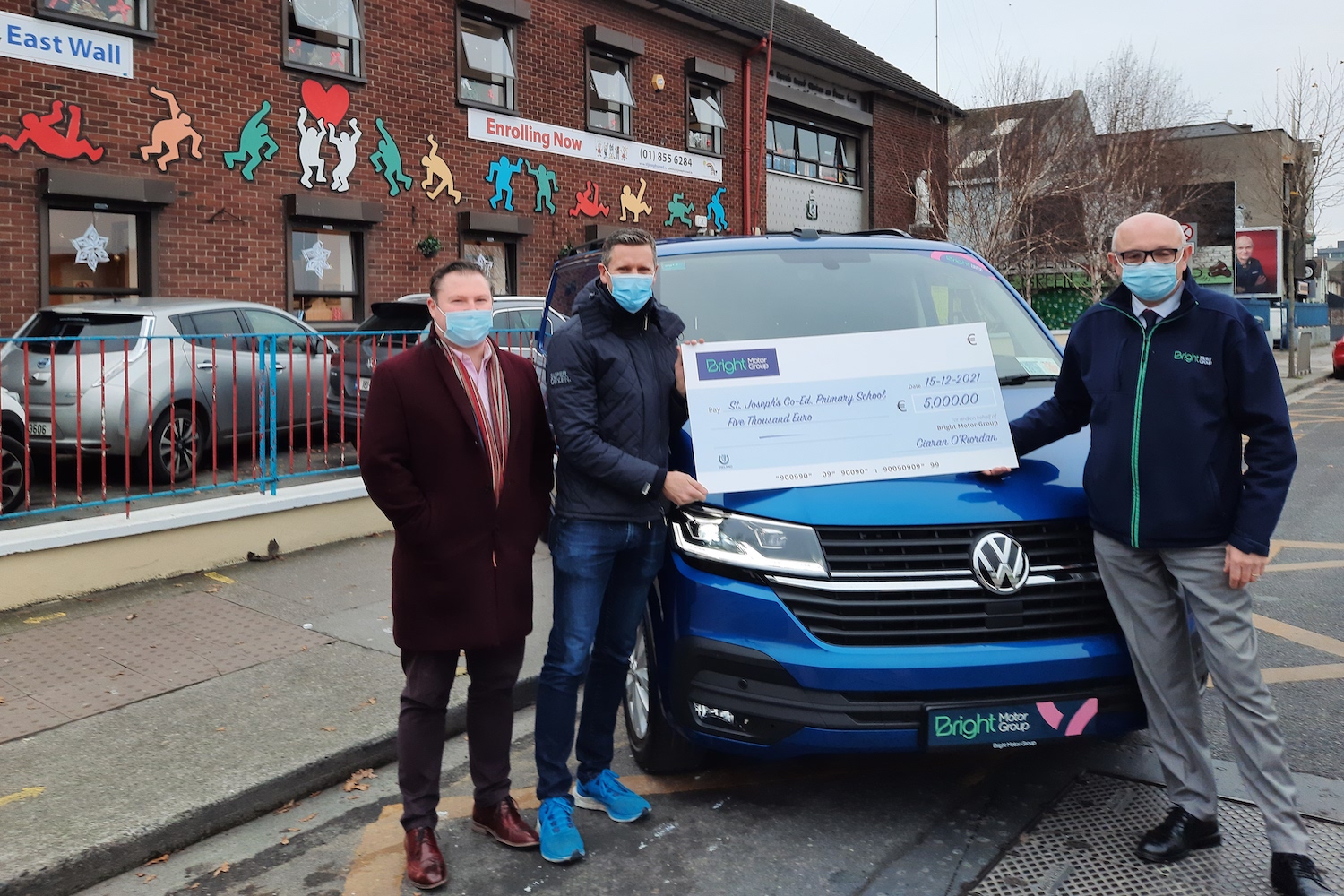 Commenting on the gesture, Ciaran O'Riordan, Director of the Bright Motor Group, said "We are delighted to be able to support the children of East Wall and to give back to the community by donating to such a fantastic school" while Niall Heneghan, Principal of St. Joseph's Co-ed. Primary School was ecstatic with the donation, commenting "We are most grateful to Bright Motor Group for providing funding for extra literacy and science resources for the pupils in our school. The resources will help us to create more enjoyable and meaningful learning experiences for the children".