When enthusiasts hear the words 'Bilstein' and 'dampers', we pretty well automatically start thinking about something low-slung and sporty. A Golf GTI perhaps? Maybe a classic Alfa Romeo Spider? Maybe even something a little more exotic?
Volkswagen T3 camper conversion
How about a 35-year old Volkswagen T3 Transporter with the classic Westfalia camper conversion? Yeah, we bet you weren't thinking of that either, but that just goes to demonstrate the versatility of Bilstein shocks. You can use them to trim lap times for your track-day special. Or you can upgrade your old camper to make it comfier and safer on those long cross-country jaunts to the next campsite.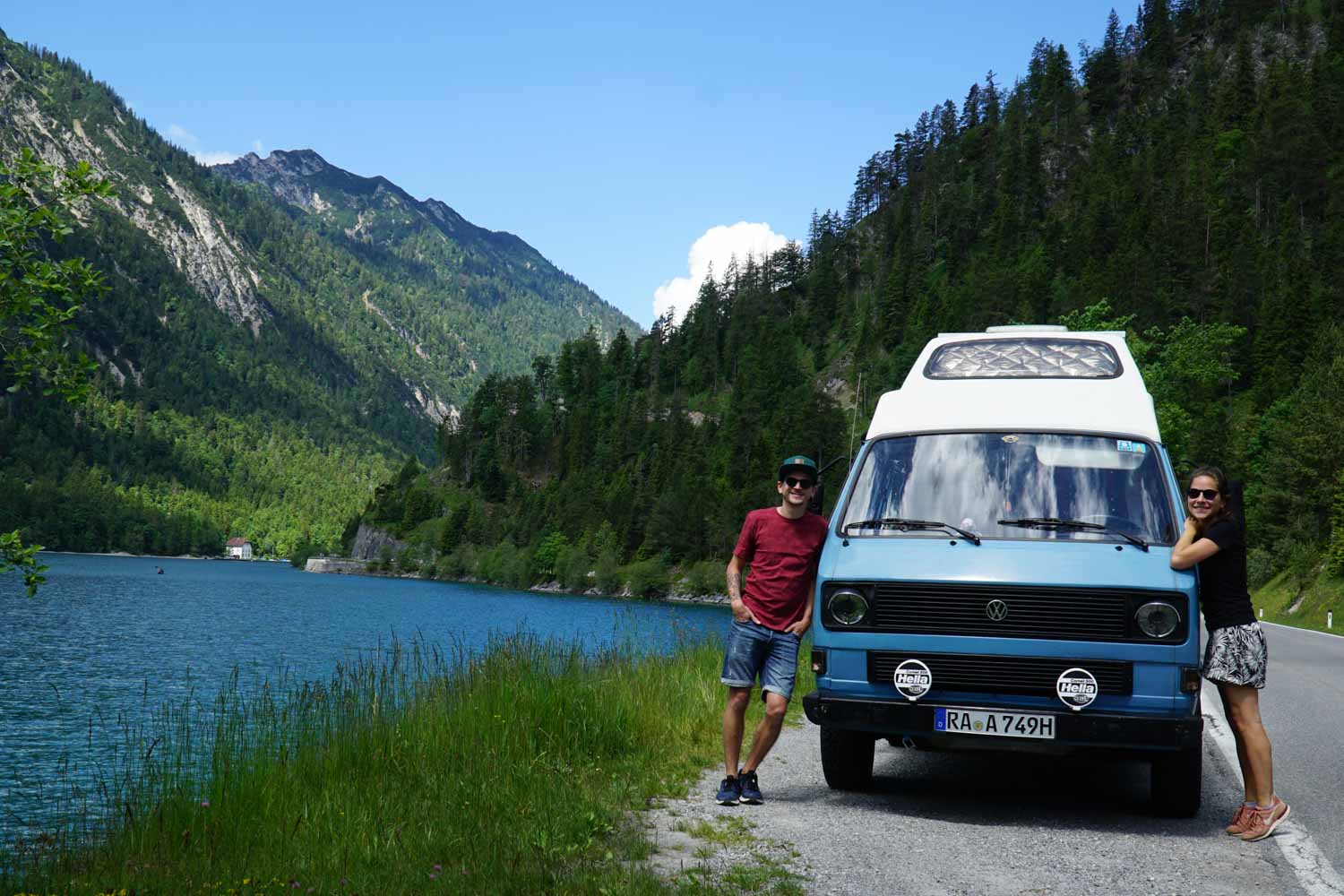 Take Anna and Martin. They hate the likes of package holidays and expensive hotels and instead like to go exploring in their T3, nicknamed 'Smurf' (Schlumpf, in the original vernacular) thanks to its baby-blue paint and white Westfalia roof. "Since we like to go off-road in search of overnight spots, this conversion was one of the most important aspects for us," said Martin. "Having a robust but at the same time comfortable suspension is simply worth its weight in gold for us."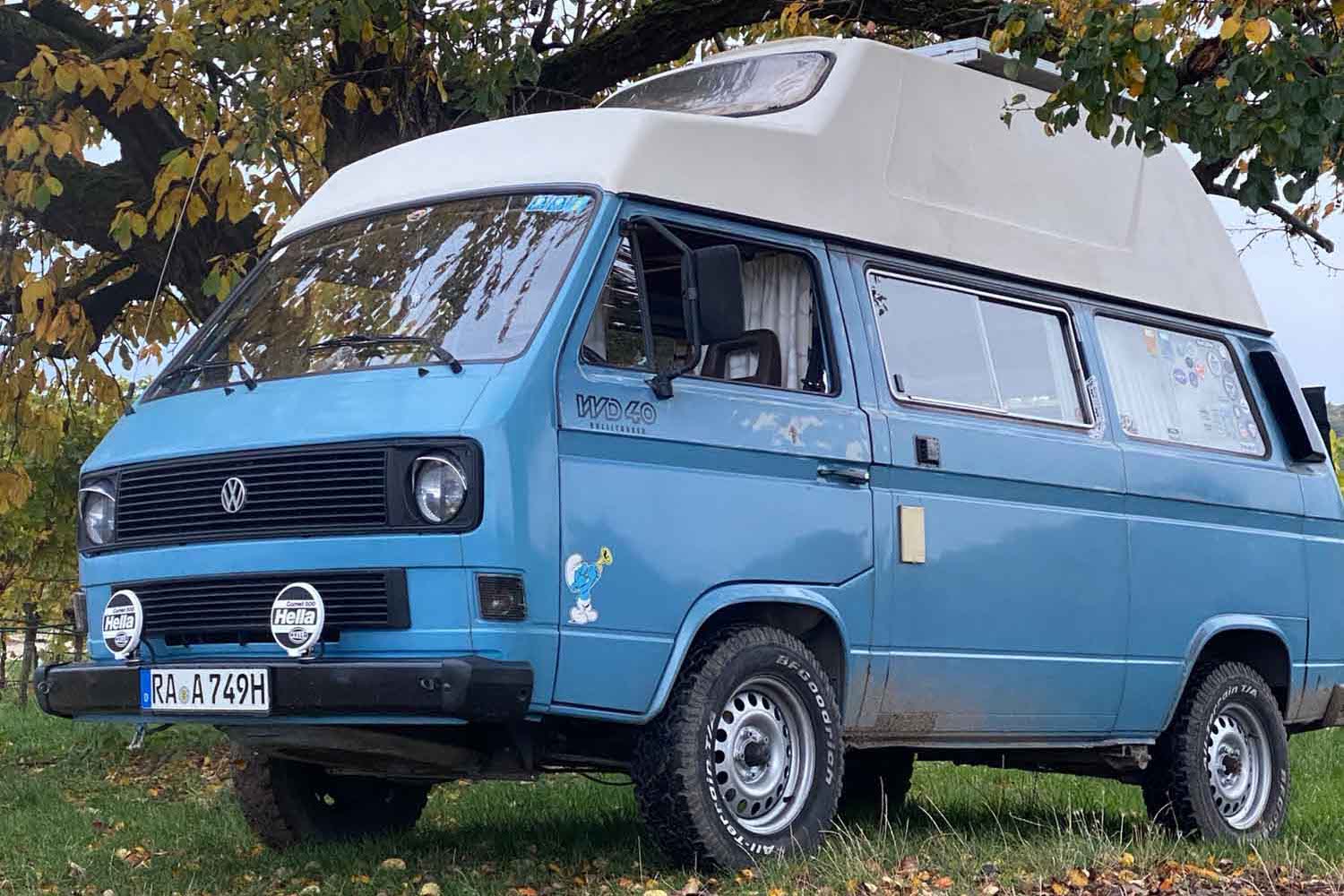 From Germany to France and Croatia
It's not just the shocks. Smurf's interior has been renovated too. Martin reworked the high roof and installed solar panels with a total output of 200 watts. Anna and Martin have already travelled through half of Europe with their van: from northern France to southern France and from the German island of Fehmarn to Croatia and Italy.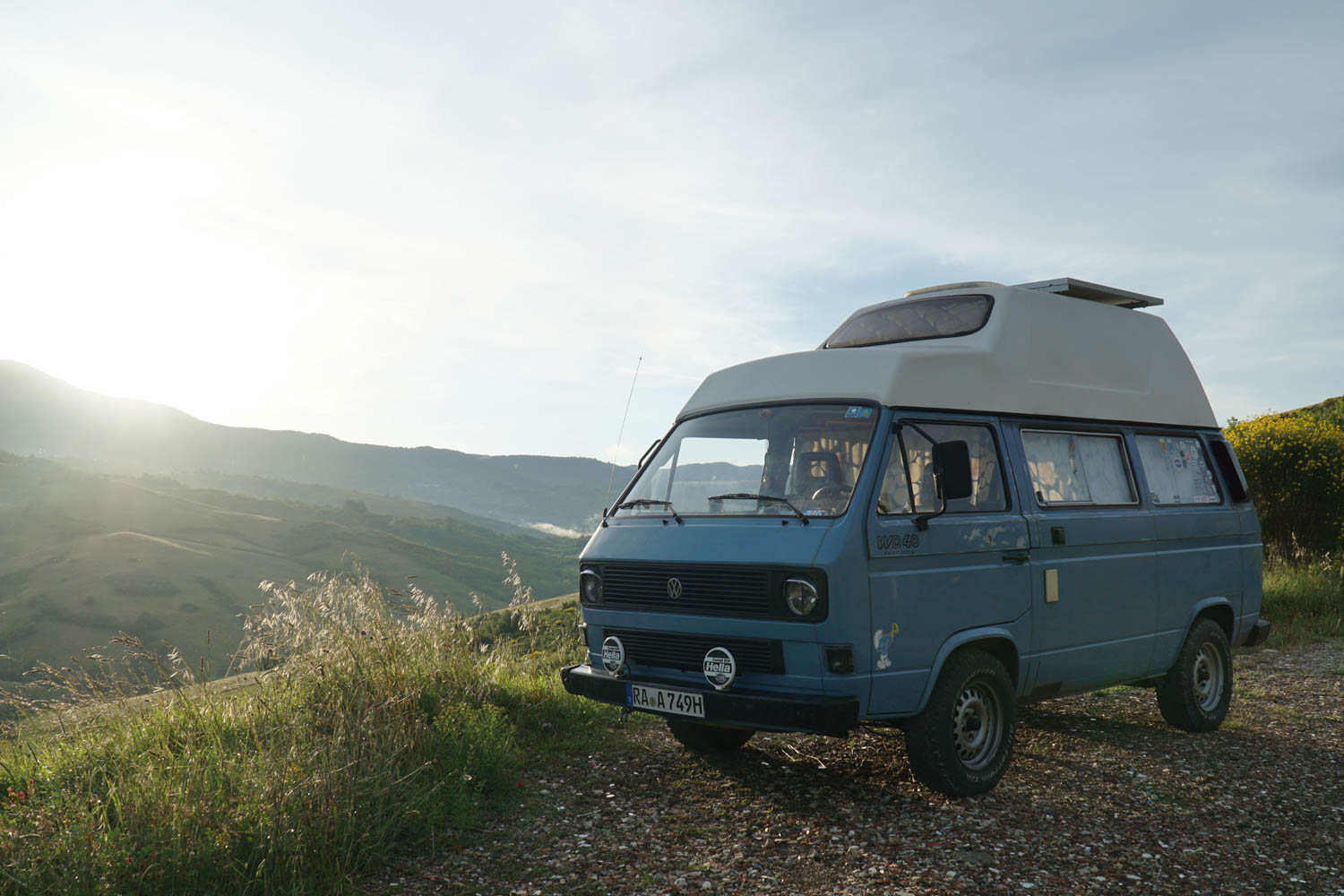 Higher centre of gravity
The Bilstein B6 shocks fitted to Smurf have extra damping force, which makes them ideal for the sort of high loadings you'd get with a heavily laden camper van. They're also helping to balance out the T3's centre of gravity, which has been shifted upwards because of the roof conversion.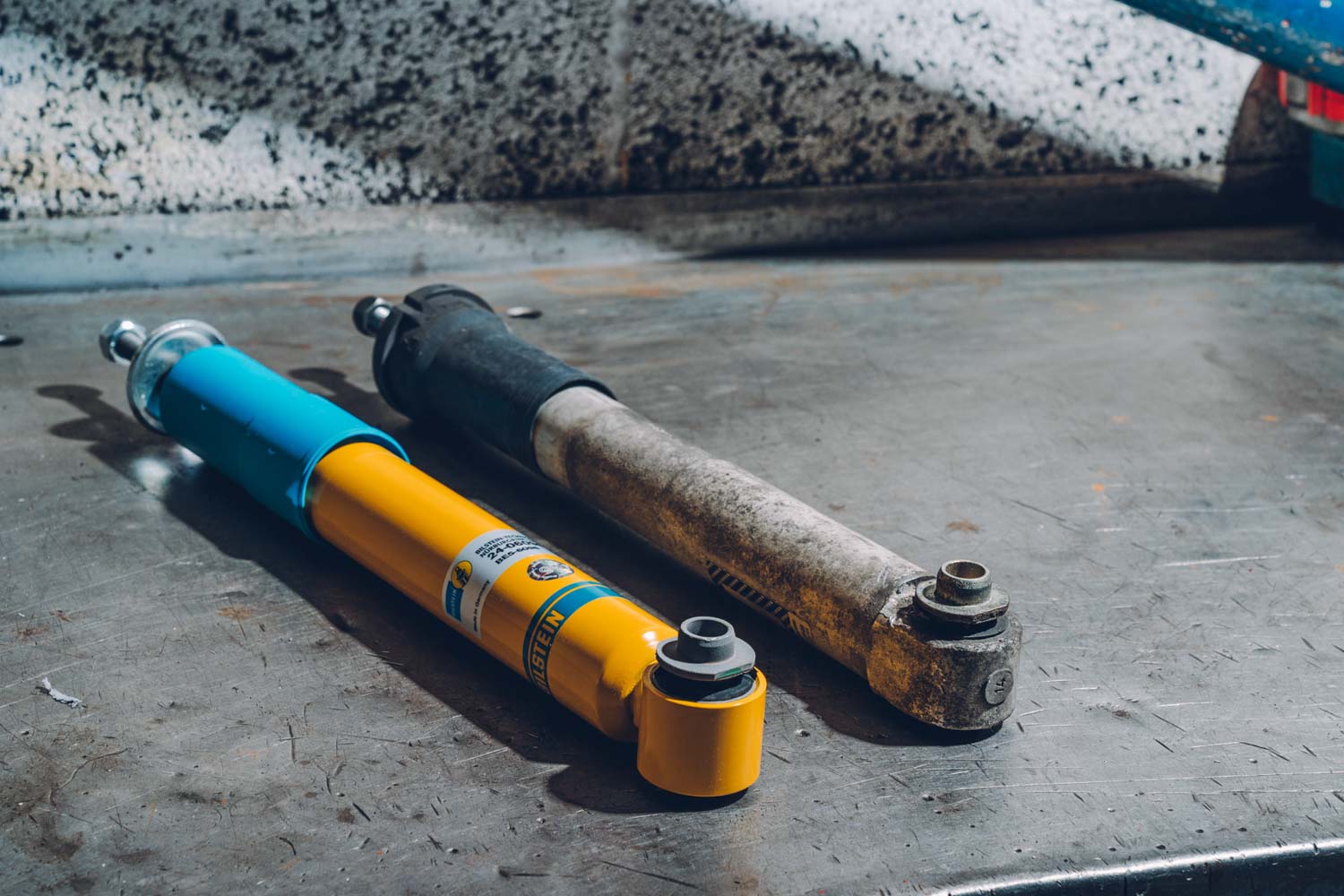 Bilstein claims that adding other items — such as roof loads, bicycle racks or towing trailers — won't fox the B6 dampers either. They're also pretty good at smoothing out Smurf's ride quality on some of Europe's less-well-made roads. "When we feel like it, we can drive off the road and wake up to a mountain panorama – that's just priceless!" Anna enthuses.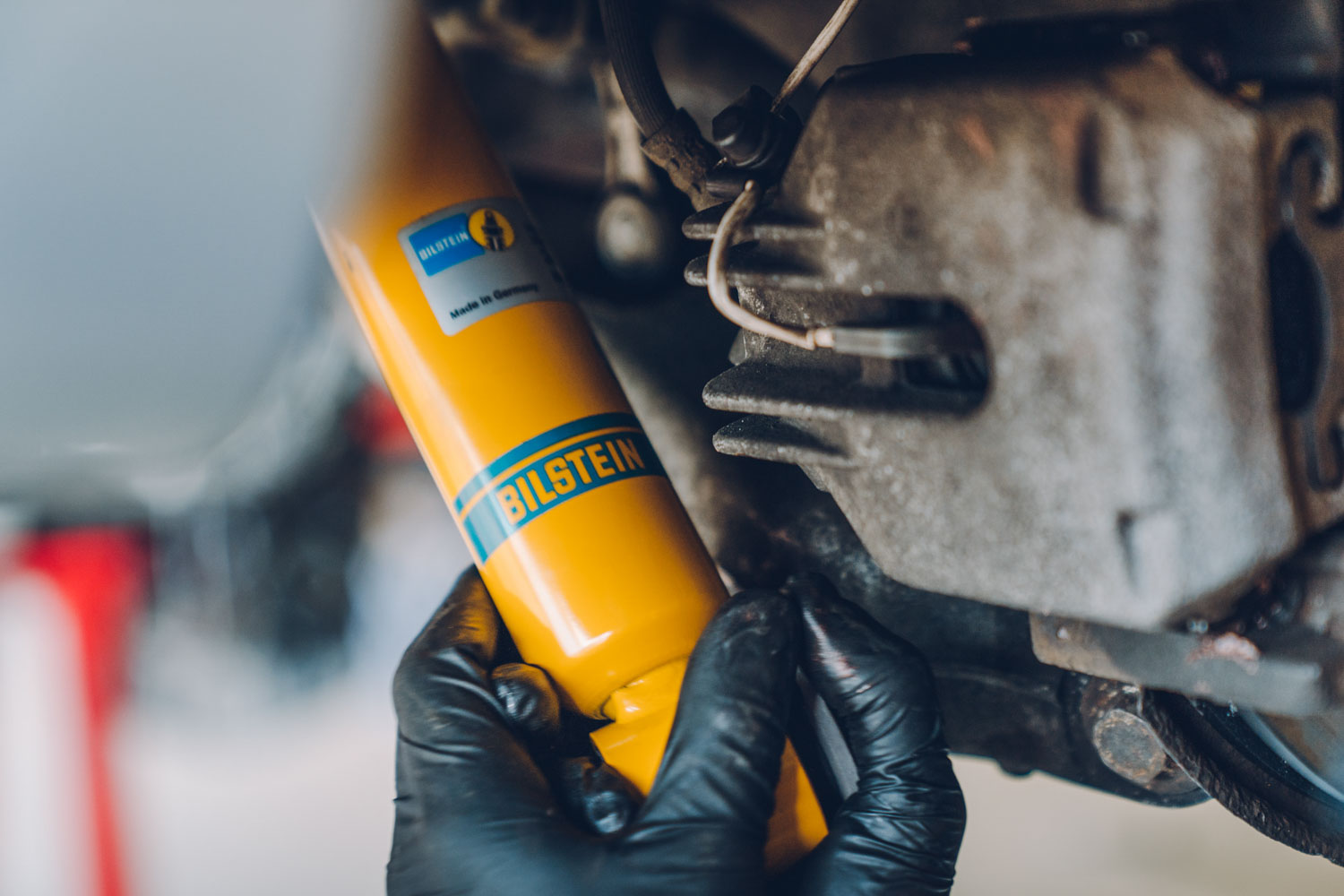 "In our experience, the Bilstein B6 suspension is a really good all-rounder," says Martin happily. "We were even able to drive on gravel roads at 70km/h without the shock absorber getting too hot. We are very satisfied so far and would recommend this suspension to anyone who likes to cover distances on the motorway but also wants to leave the paved roads now and then."