International Motors Limited — the Irish importer of Subaru and Great Wall Motors — has announced that it will start importing the B-On range of compact electric commercial vehicles into Ireland. 
You might be expecting B-On to be yet another in the burgeoning lineup of Chinese electric car makers, but actually, it's German, based in Aachen, and Deutsche Post is a major shareholder. 
International Motors — part of the broader IM Group — has said that it "will support distribution of B–ON's product within Ireland, including sales and aftersales functionality. Focusing on the sales optimisation, new dealer representation will be developed to provide coverage across Ireland, with city areas being the likely initial focus due to the product's urban application as a sustainable electric delivery unit. IML will also handle warranty execution and parts distribution for aftersales."
Well-established network
Stefan Krause, Founder, Chairman and CEO of B–On, said: "Announcing this strategic relationship with International Motors Limited marks an exciting milestone for B–On in our journey towards widespread electrification of commercial fleets. With IM's well-established network on our side, particularly in cities where electrification is quickly becoming a top priority, we can be the first to offer a low-cost, zero-emission commercial fleet solution for customers."
Pat Ryan, Managing Director of B-On in Ireland, commented: "Introducing B–On to IM Groups automotive brands will further diversify the company, helping us to take the necessary steps required towards a more sustainable future. The addition of B–On will appeal to a wide range of businesses and expand our potential fleet clientele".
B-On has been making compact electric vans since 2017 and has more than 20,000 examples on roads across Europe. Currently, it offers two model lineups — the Max and the Giga.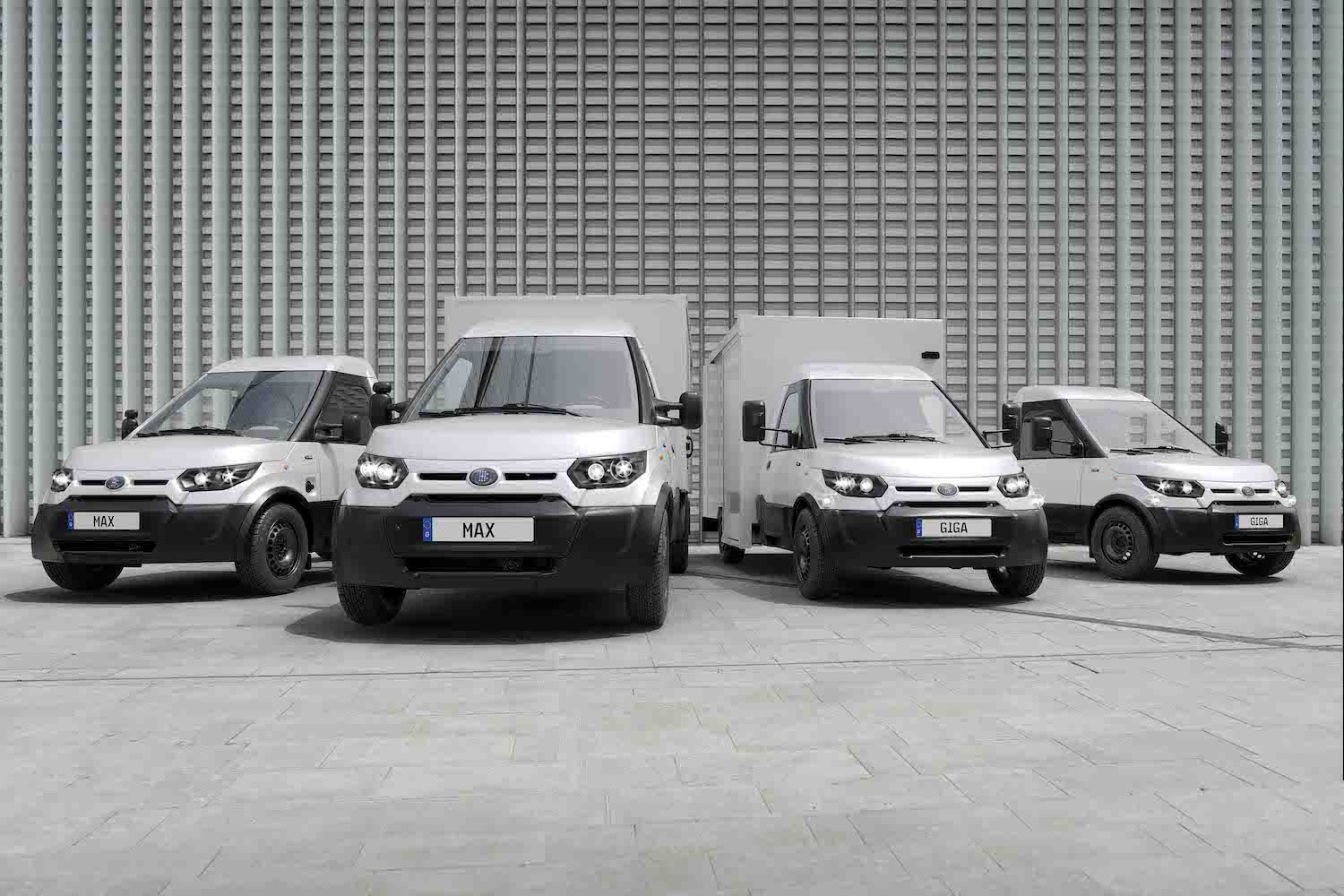 Chassis-cab versions
The Max Pure is a chassis-cab version with a maximum payload of 1,319kg. As the name suggests, the Max Box is a box van variant with a maximum 1,034kg payload and an 8-cubic metre loadspace. The maximum range on a charge of the Max's 40kWh battery pack is 202km depending on the configuration - more than sufficient for daily delivery routes.
The Giga model also comes as a chassis-cab or box van, with a maximum 1,220kg payload for the chassis-cab, and an 885kg load, with a 12-cubic metre loadspace, for the box van. The driving range is 147km, so these vehicles are aimed at urban delivery services. They're not small, though — the Max Box, for example, is 5.8-metres long and 1.9-metres wide. 
Prices have yet to be set for Ireland, but IM says that B-On aims to provide a total ownership solution, providing: "charging, telematics, service and maintenance, financing, and more through one single point of contact for the customer."