With the growing number of electric vehicles on our roads, there are equally growing concerns about fires involving those vehicles. While EV fires are not especially common, and EV batteries are no more likely to go up in flame than the 60 litres of highly-flammable hydrocarbon you usually carry around in your car, battery fires are very hard to put out, and they require specialist firefighting equipment.
Based on a Toyota Hilux
Step forward Prospeed Motorsport. Based in York, in the north of England, Prospeed has developed the HILOAD. Based on a Toyota Hilux pickup truck, the HILOAD has been specially designed to cope with EV fires and is low-slung enough to get under the height restrictions of multi-storey car parks.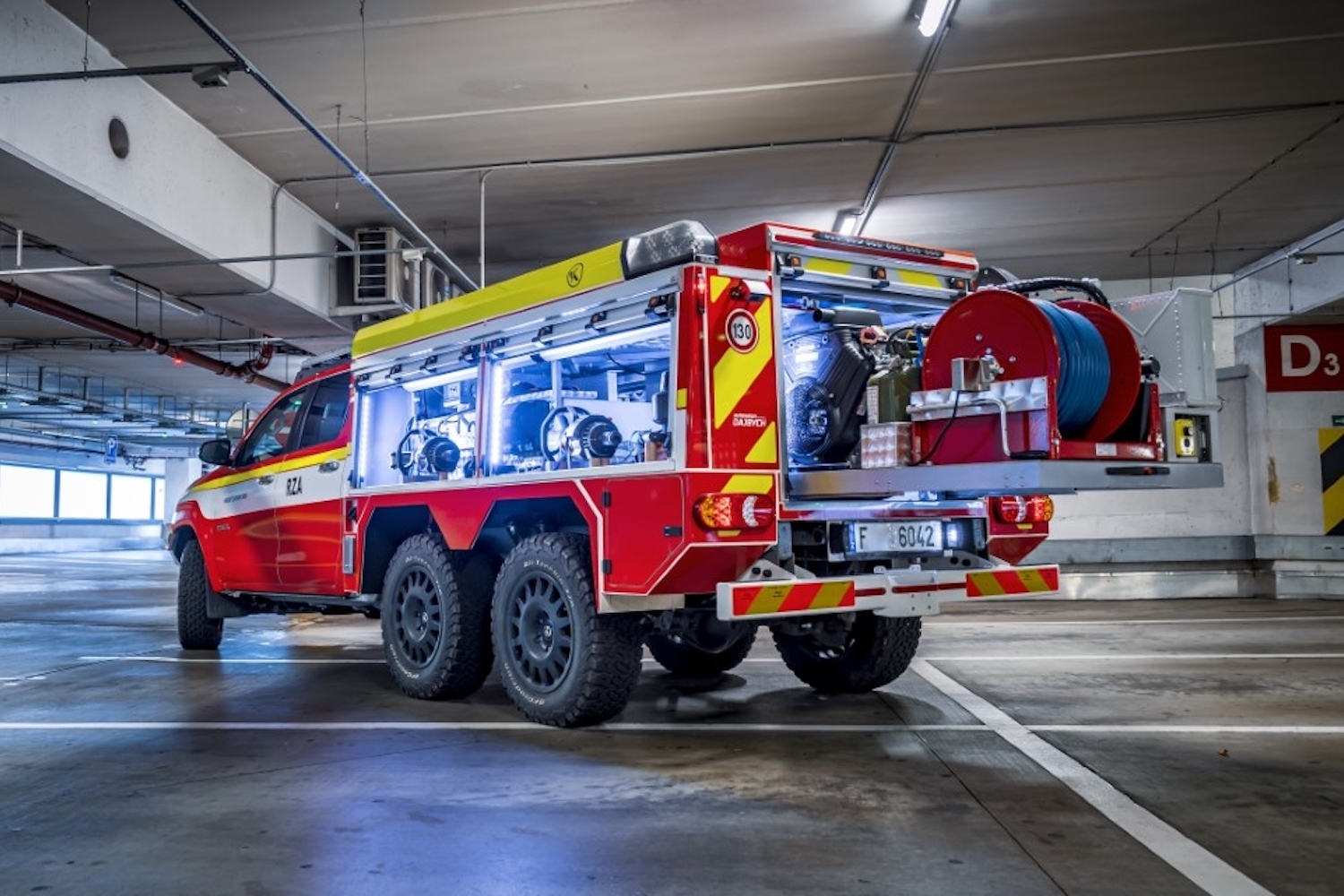 EV or otherwise, a multi-storey car park fire can be devastating — remember the fire that broke out in Douglas, in Cork? A fire in a shopping centre car park (not caused by an EV, it should be pointed out) caused €30 million worth of damage, destroyed 60 cars, and meant that the shopping centre had to close for more than a year, as the heat from the fire had buckled the steel girders of the building's structure.
The HILOAD can carry 3,000kg
The HILOAD isn't simply a HiLux with a firefighting pump on the back. It sits on a purpose-built chassis with an extra axle and six-wheel drive. That extra axle means that the HILOAD can carry as much as 3,000kg of load weight, almost triple the load weight of a standard Hilux. The load bay is also longer by 1,230mm.
Prospeed has kept the HILOAD's height down, though. At 1,850mm high, it fits under the height restrictors of most car parks, and it's also more manoeuvrable as a result — a critical factor when taking high-speed responses into account.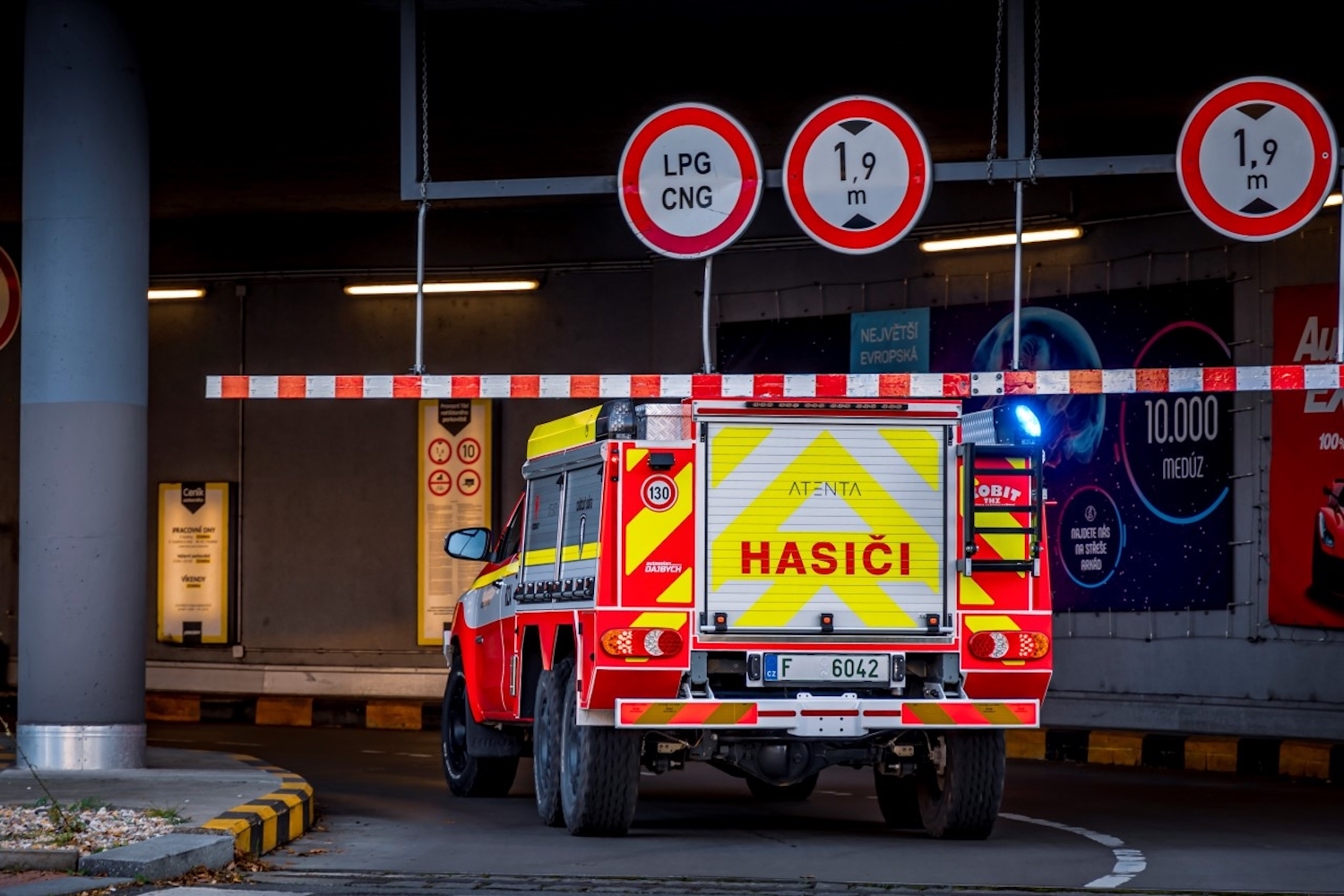 The heart of the HILOAD's firefighting system is the ColdCut Cobra high-pressure lance. This system uses an abrasive suspended in water to pierce a hole through floor pans and inject water at 300 bar – more than 100 times the pressure of the air in a typical car tyre – throughout the module casing. It means firefighters can pump water and an extinguishant directly into the battery casing, which is critical. An EV battery's inability to cool itself, known as thermal runaway, is what makes battery fires so devastating.
Needs only 240 litres of water
Impressively, the Cobra system doesn't need much water to do its job. Up till now, EV fires have generally been dealt with by using extreme measures such as immersing the entire car in water for days in large bags or shipping containers.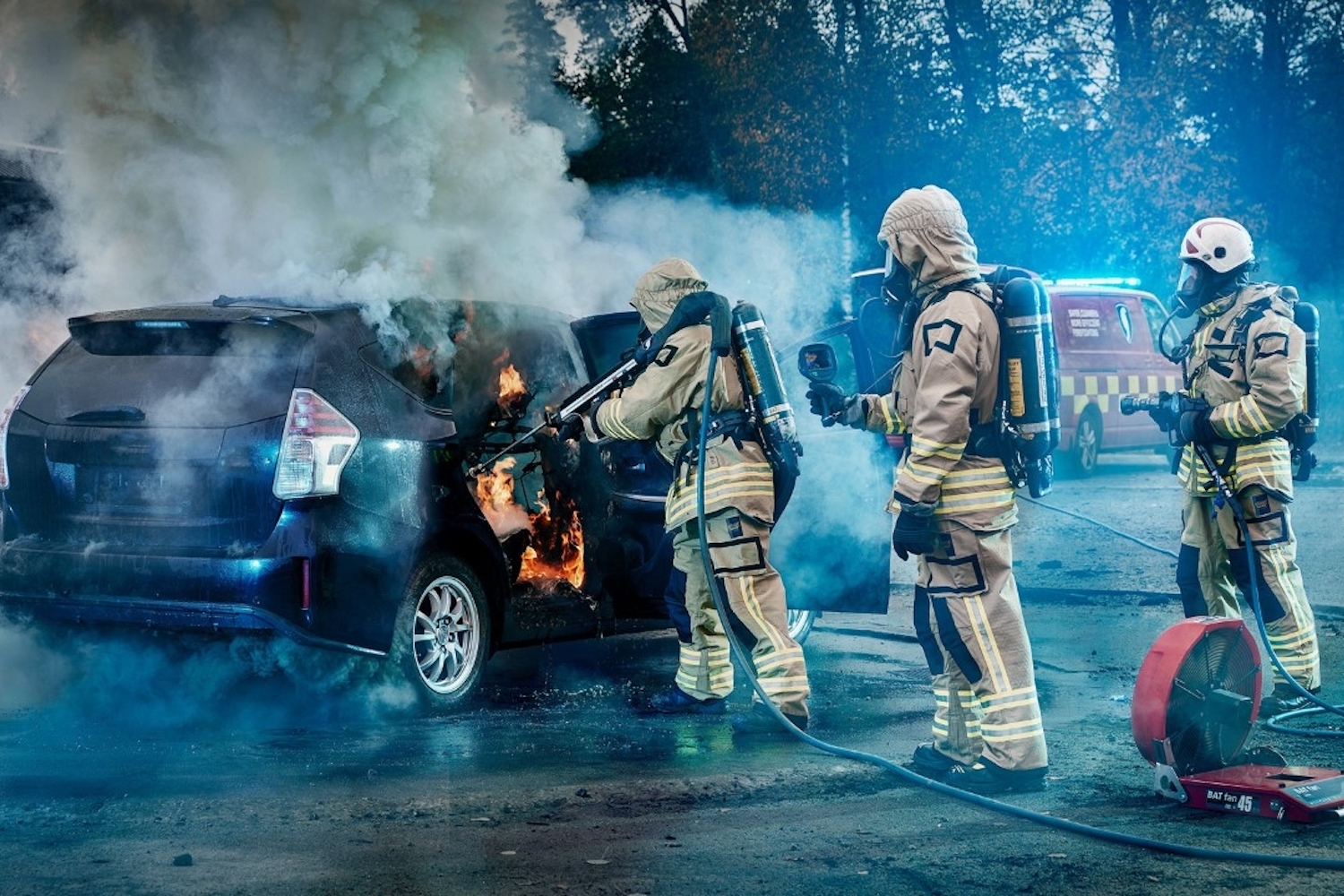 In fact, according to independent tests by the Swedish Civil Contingencies Agency, the Cobra system can put out an EV battery fire in less than ten minutes, using only 240 litres of water.
The HILOAD is also useful for getting to fires in remote or difficult-to-access locations — its ground clearance and six-wheel drive see to that. It's currently being trialled in the Czech Republic, and Prospeed says that it is "already part of one EV car manufacturer's firefighting fleet."