Business users needing a van or light commercial vehicle are spoiled for choice when it comes to new vans for sale in Ireland. However, it can be challenging to know where to start when picking the right van for your job with so much variety on offer. You need to consider several criteria when choosing the right van, and asking a few questions before heading to the showroom or looking at the classified ads will help you narrow down your options.
One major factor in buying a van will be how much you're willing to pay. It used to be that you would buy a van and run it until it was worn out and you traded it in for a new one. However, this was an expensive business because you would never be able to trade in your van for anything near its original value, so you'd lose money whatever you did.
More finance options are now available, so not only can you get a better van for less, you can also now regard van finance as a business outgoing. It allows you to trade in your work vehicle every three years or so, helping to maintain a professional look for your business as you drive around in a new(ish) van, while also letting someone else worry about depreciation and selling your van on when you come to the end of the finance deal.
Once you've set a monthly budget, the next question - and it's one with a more complicated answer - is what kind of work vehicle do you need? There are panel vans, pick-up trucks and commercial 4x4s all available to buy, but here we focus on the former. Follow our steps to whittle down your options, starting with the types of van that are available.
Small van
There are a handful of supermini-based small vans, but most models in the class are bespoke designs that maximise carrying capacity in a compact package. Small vans are usually offered in two lengths, a single roof height and with a bulkhead dividing the cab from the cargo area. The cab will have room for two people, or three if you add a twin passenger seat, although it'll be a tight fit. Petrol, diesel or electric power is offered, and front-wheel drive is standard across the board, although there are a handful of four-wheel-drive options available.
Medium van
The medium-sized van class generally offers two body lengths, two or three roof heights (depending on which van you're looking at) and the majority come with three-abreast seating and a full-height bulkhead separating the cab and cargo space. Drive will come from a diesel engine or an electric motor, while plug-in hybrid vans are also available in this class. Front-wheel drive is the most common drive layout, but rear or four-wheel drive can be had with selected models, while chassis cabs are a rarity.
Large van
The large van class has the most variety in terms of body length, wheelbase and roof height, while spacious three-seat cabs are the order of the day. This sector also offers the largest variety of options when it comes to chassis cab conversions. Many large van makers offer pick-up, tipper, dropside, curtainside, low-loader and specialist conversions, making this the most versatile class of all. As with the medium-sized van class, there is diesel or electric power available but no plug-in hybrid options, while front-, rear- or four-wheel drive options are available.
What is a crew cab?
If you need a van that can carry more than three passengers, then the crew van is an option available to you. These models can be based on small, medium or large vans and feature a second row of seats behind the front seats, so there's room for up to six people inside. Sometimes they have windows in the sliding side doors, but not always, while some models will feature a bulkhead between the seats and the cargo area.
A crew cab is another alternative for carrying passengers and cargo. Usually based on a large van, this is a cross between a crew van and a chassis cab, featuring an enclosed cab with up to eight seats (much like a pick-up truck, but larger), then a bare rear chassis that can be tailored with a bespoke conversion, such as a dropside or tipper bed.
How many doors do I need?
Van makers offer different options in terms of the number and style of doors you can have with a van. All panel vans have two doors to access the cab, while the most common layout for the cargo area is to have a sliding side door for kerbside access and twin 'barn doors' at the back. These back doors will sometimes be offset, with a narrower door to one side that helps with access in tight spots. Higher-spec vans will feature twin sliding side doors, while a top-hinged tailgate can be added in place of the rear doors on some vans. Solid steel doors are most common, but many manufacturers offer the option to add windows, although this can compromise van security.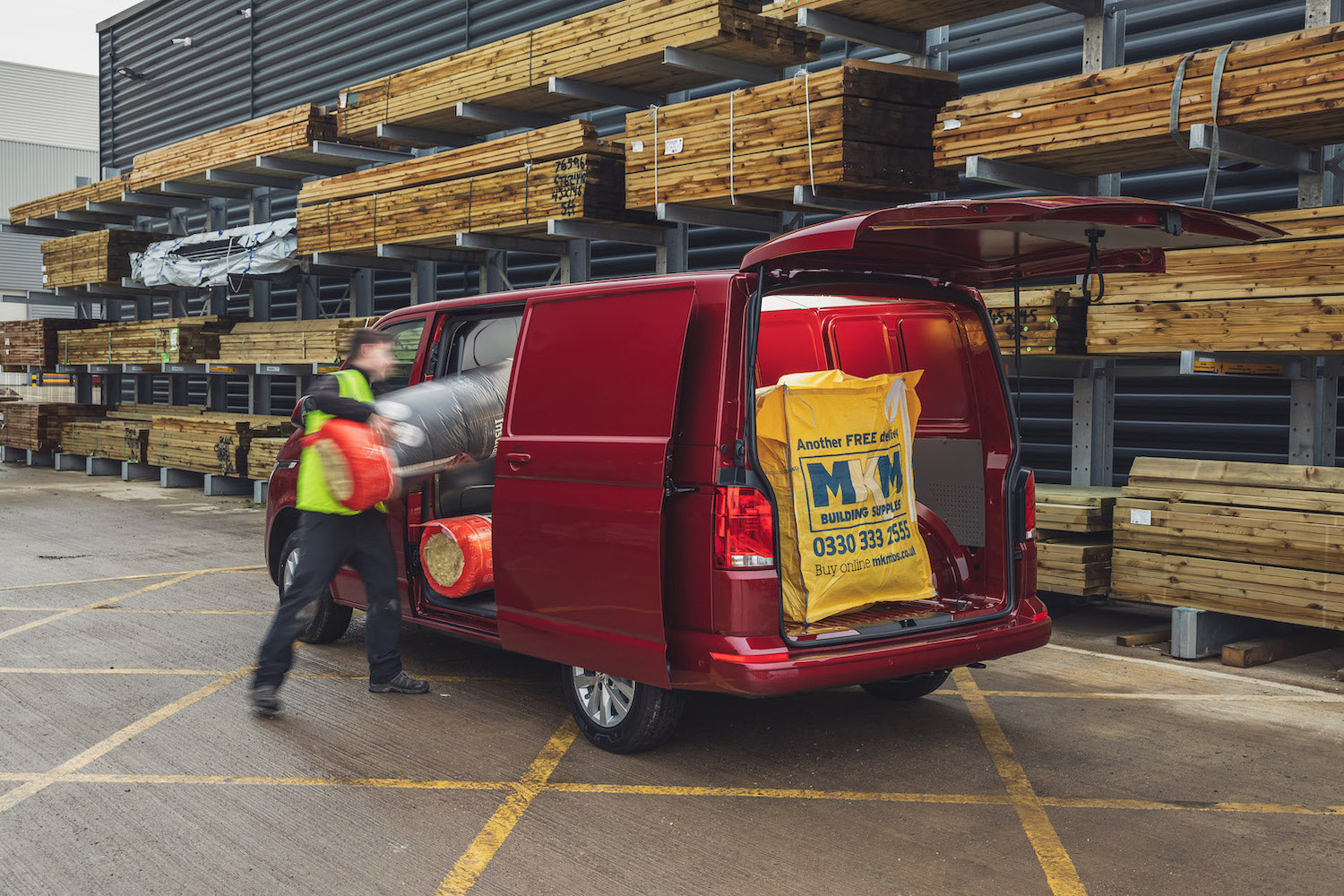 Why is choosing the correct payload important?
An important question to ask is whether you need a van that can take a high payload weight or one that accepts a large cargo volume. While a large van can carry lots, its maximum payload weight won't be as high as that of a smaller van - even within a model range where long and short bodies are offered. In that instance, it might be better to choose the smaller option if you know you will be carrying lots of weight in the back, so you have a higher maximum payload weight to work with.
Why is a van's weight important?
This is important because of gross vehicle weight (GVW). A van must weigh no more than 3,500kg to be classed as a van by the Irish motor tax system - whether it's for vehicle registration tax (VRT) or Benefit In Kind tax. Anything more than this will face higher taxation and licence restrictions, too.
What is the difference between kerb weight and GVW?
Kerbweight is how much a vehicle weighs with nothing in it, while GVW is its maximum permissible weight with a full load on board. The former is important for motor tax because a van must weigh less than 3,000kg to qualify for light commercial vehicle motor tax.
In many instances, the difference between a van's kerbweight and the 3,500kg GVW maximum gives you an idea of the payload weight. However, we'd always recommend checking the owner's manual to find out the correct payload weight for the van you're buying.
Diesel van vs electric van
One way to save cash is to switch to an electric van. While the initial purchase price will be high, it's the total cost of ownership (TCO) that counts here. You'll pay less in VRT, motor tax and BIK, while everyday running costs will be slashed as you charge with electricity instead of filling with diesel, so an electric van's TCO becomes more attractive.
Before you take the plunge with an electric van, we'd recommend doing a little test and see how many kilometres of driving you do each working day. Compare this with the range of the latest electric vans, plus work out where you'll be able to charge an electric van (preferably overnight), and the case for buying an electric van might make some sense to your business.