Electrification is coming to the world of vans whether we like it or not, and nearly every van maker now offers for sale electric vans in a variety of sizes. Not every business is ready to take the plunge with buying an electric van, but if you can make the sums add up, then you could benefit from some serious savings in terms of everyday running costs. Here we take a look at the plus and minus points when it comes to running an electric van to help you see if it's the right time for your business to make the switch.
Considering an electric van
The most basic factor in choosing an electric van is knowing whether an EV will be able to cover the kind of distances you do in a day, or even a week, of work. In general, the distance that an electric van can drive on a full charge improves with the launch of each new model, and most new electric vans are capable of at least 200km on a full charge. The best are edging towards the 350km mark, too, so any concerns that there might not be enough range on offer can largely be nipped in the bud.
If you're unsure about the kind of mileage you do, keep a log of your daily total using your van's odometer. As the kilometres rack up, it'll help you see whether an electric van would be able to cover that distance while also factoring in charging between journeys.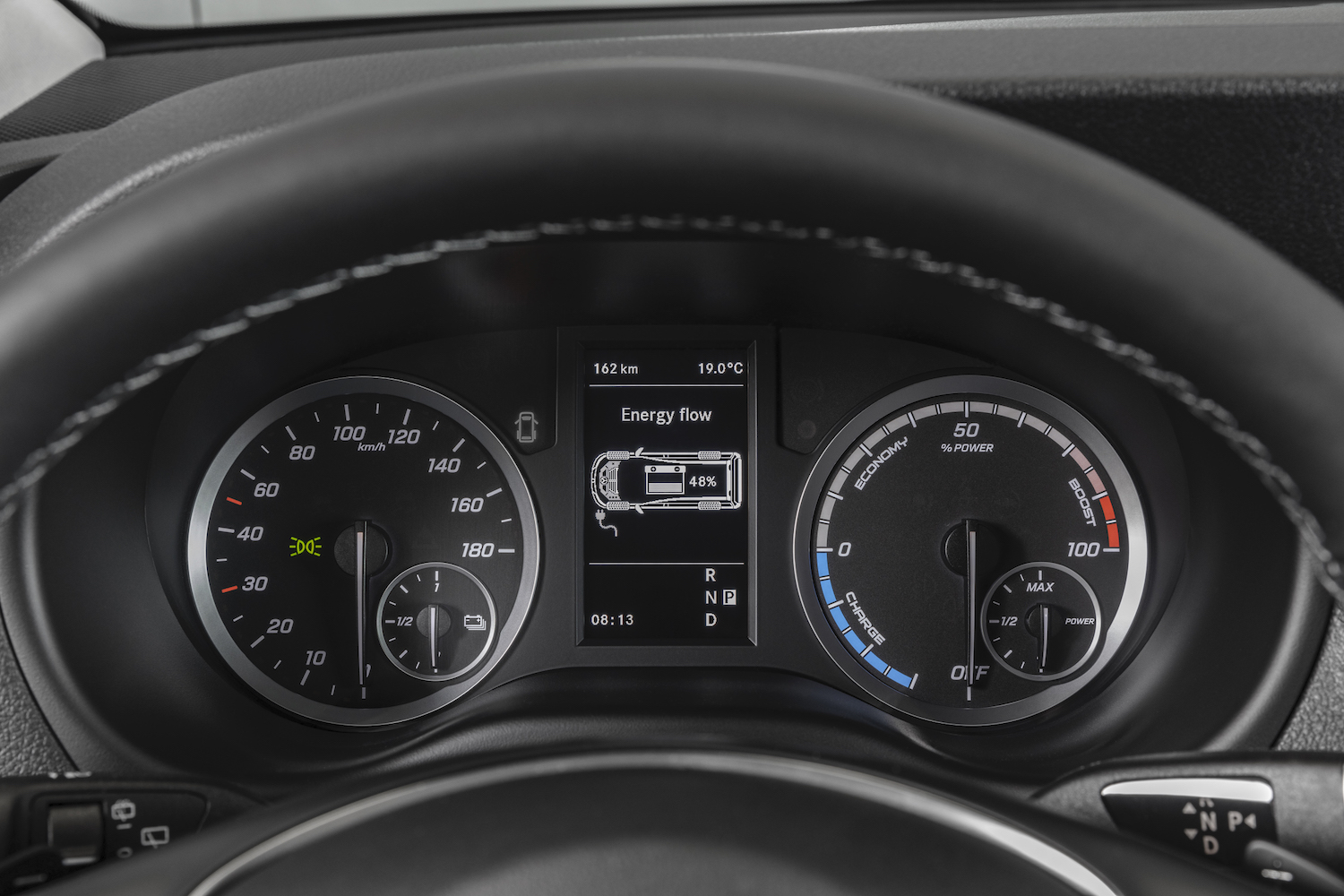 It's worth bearing in mind that the weather will have an impact on how far you can drive on a full charge. Electric vans deliver the best range possible when the air temperature is comfortable, from around 15-25 degrees Celsius. Any colder than that, and the chemicals in an electric van's battery pack won't be as efficient for storing energy, and it can mean range can drop by up to 50 per cent in some models.
As well as losing energy efficiency, you'll probably want the heating on, too, and this will also consume more battery energy. Since there's no hot engine to draw heat from to warm the cab, an electric van creates heat by channelling battery power to a heater, which further shortens range. It's a similar story for high temperatures, where air conditioning is powered by the battery to keep the cab cool. Most electric vans feature connected services as standard, which allow you to set the temperature in the cab while the van is still on charge, often via a smartphone app. Some vans even offer the option of setting a timer so the van is warmed and the windows are clear when you come to it first thing on a cold morning.
Charging conundrum
The other major factor to consider when considering buying an electric van is where you'll charge it up. Ireland's public charging network for EVs is growing all the time, but customer demand is also rising simultaneously, so the best option is still to have your own charging source that will allow you to top up the van every time it's parked.
That's not going to be possible with on-street parking, but if you have space on a driveway and the ability to install a charging wallbox nearby so you can plug your van in, then it will save a lot of hassle. If you're a fleet operator with a depot where the vans are parked up when not in use, then it's going to be a worthwhile exercise to get some charge points installed on-site, so you don't have the concern of wondering where you're going to have to keep your electric fleet charged up.
Of course, if you haven't got a charge point set up, then there will be an additional expense to have one installed. However, many manufacturers offer incentives, as does the Irish Government, which has information on what incentives are available to homeowners and businesses via the SEAI website.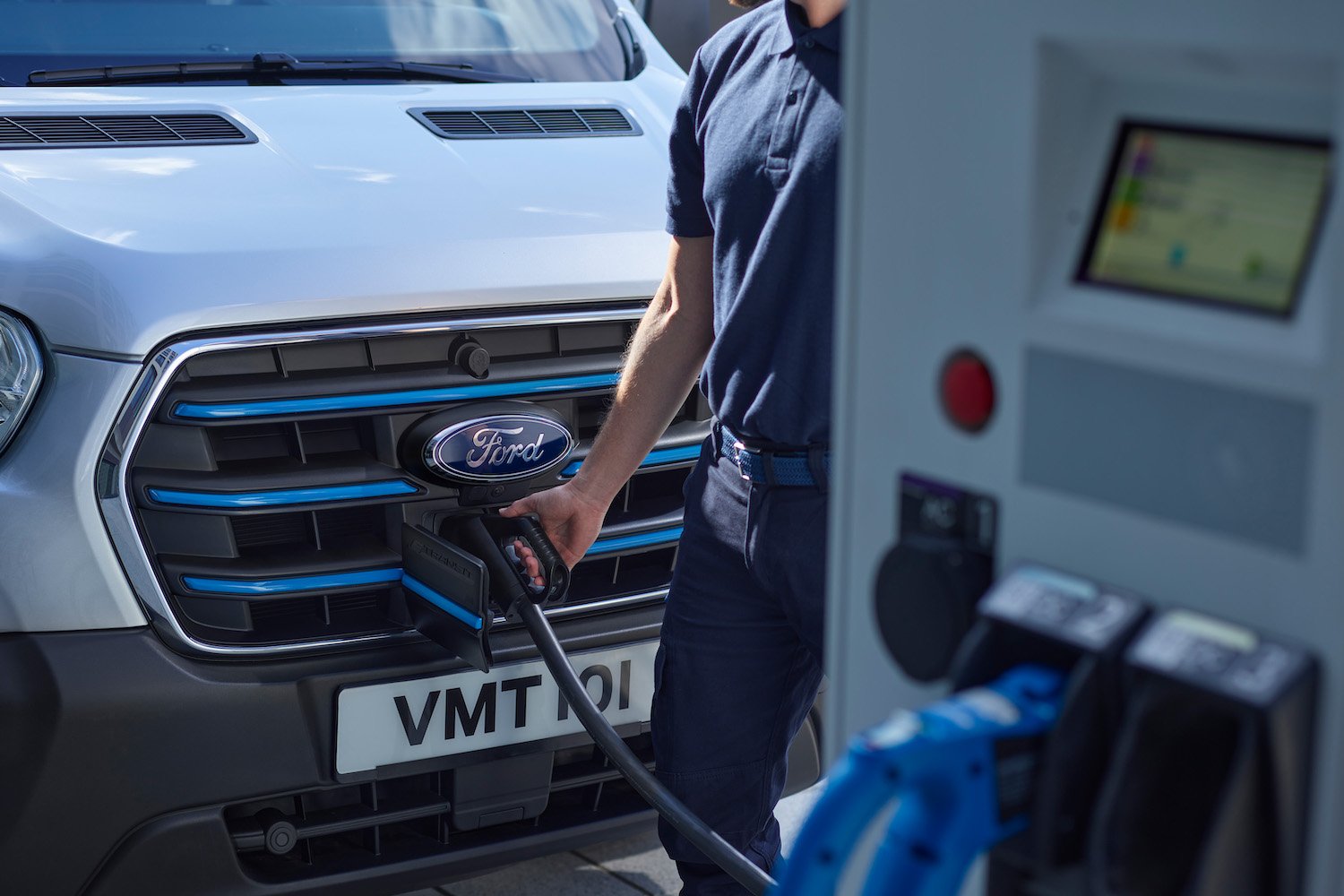 While vans are quickly making the switch to electrification, they're not necessarily capable of the fastest charging speeds because high-voltage systems can be quite expensive to add to manufacturing costs. That will change with time, though, and even today, if you have a powerful enough DC source, you can get an electric van from zero to 80 per cent charge in around half an hour.
Total cost of ownership
Many buyers will look at the prices of electric vans and see a market that's more expensive than the one for diesel vans. You're paying more for a vehicle that can't travel as far on a 'tankful', too. That last point shouldn't be an issue if you're able to keep an electric van charged up, while the list price will be offset by other running cost benefits. This is called the total cost of ownership (TCO) and is used by electric van makers to help potential buyers see the benefits of running an electric van.
The main saving is with fuel costs. Instead of paying high prices for diesel or petrol, electricity is relatively cheap, and you could easily slash your everyday outgoings by half when making the switch, maybe even less. But the benefits don't stop there. Commercial vehicles in categories A and B costing no more than €40,000 and weighing no more than 3.5 tonnes gross can benefit from a €5,000 deduction in VRT, which helps narrow the price difference between electric and diesel models. Larger models between €40,000-€50,000 can also get a VRT deduction, albeit at a reduced level. Motor tax is also cheap because Ireland uses an emissions-based taxation system, and since electric vehicles produce zero CO2 emissions, they qualify for the lowest rate (as of summer 2022) of €120 a year.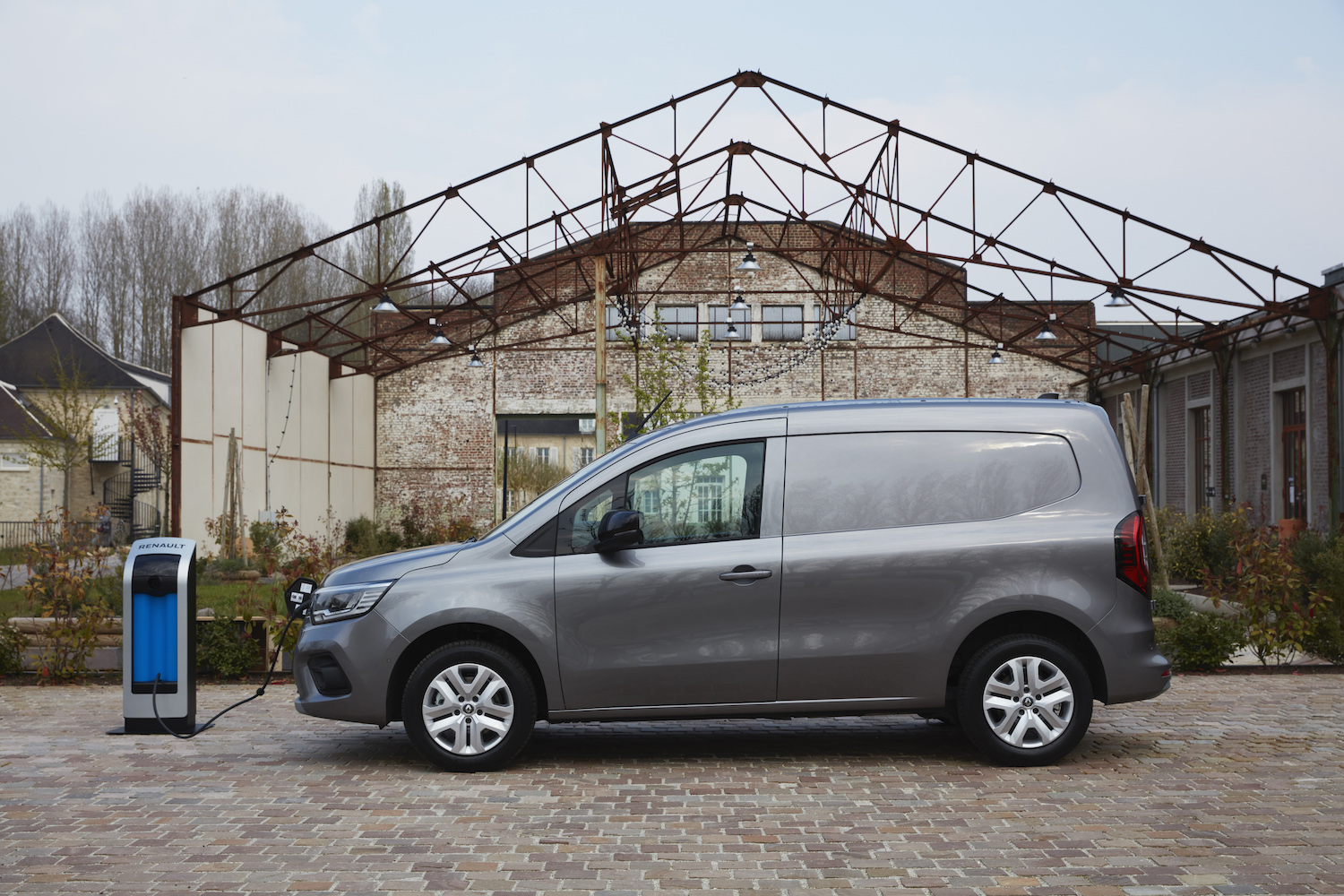 Fit for purpose
If you're set on the switch to electricity, then the next thing you need to consider is what type of electric van will suit your business. There are small, medium and large electric vans for sale today, with prices rising exponentially as you move through the classes. A small van will be ideal for city use, but will unlikely be able to offer a driving range suitable for longer journeys. In that instance, a medium-sized van could be the answer because many will have a larger battery to help extend their range.
Large vans offer the maximum carrying capacity, but beware that they're more suitable for light payloads because their large batteries add weight and compromise payload capacities. One advantage that large electric vans offer is the possibility of fitting conversion bodies to them - some van makers offer electric chassis cabs that can be tailored to suit nearly any potential work requirement.
Whichever electric van you choose, you'll get a vehicle that will offer a more relaxed driving experience than a diesel model. There are no gears to fumble with, while the quiet running of electric drive means refinement is great, which can also be a decent stress buster. What's more, those electric vans that are based on exiting diesel models have their running gear packed away beneath the cargo floor, so they don't have an impact on cargo volume. That means the same range of interior racking and conversion options are available as you'll find in their diesel counterparts.